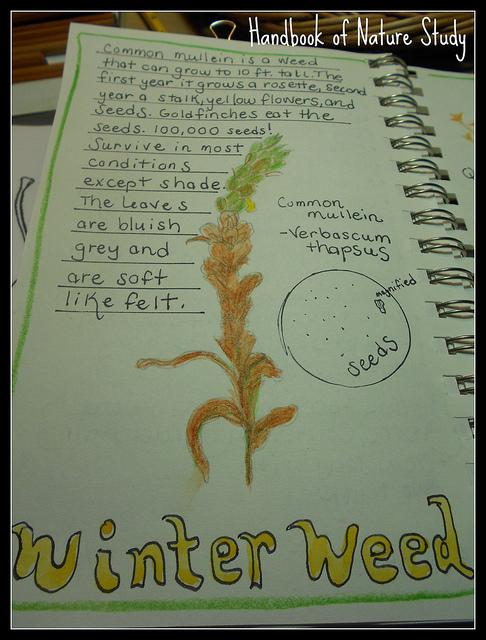 Outdoor Hour Challenge
Wonderful Winter Weeds
From the Archives and the Winter Wednesday ebook
We're in the winter weed season here in Central Oregon. We walk pretty much every day to the river behind our house and the weeds are all in various stages of decline. Some are flat to the ground from the rain and snow but there are surprisingly quite a few "weeds" or grasses still upright. I even noticed some still have their seeds clinging on even in the wintry weather.
Take a walk in your neighborhood and use the link to the archive challenge above for lots of specific ideas for a winter weed study this week with your family. Enjoy a few minutes outside and then create a nature journal of your experiences.
If you're interested in seeing how our family completed this challenge, here's a blog entry from the archives: Winter Weeds-More Lovely Than I Imagined and Winter Weeds-Our Continuing Story.
If you have access to the Winter Wednesday ebook in the Ultimate Naturalist Library, there's a custom notebook page available to use as a follow-up to your nature study.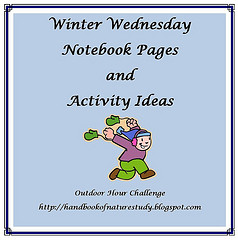 Join us for the Winter Wednesday series of challenges here every FRIDAY. You can find them under the winter tab on the blog or if you have an Ultimate Naturalist Library membership, you can find the ebook there for downloading.
For the month of February, I'm offering a $5 off coupon for every level of membership here on the Handbook of Nature Study. Take a look at all of the benefits of having a membership!
Discount Code: $5 off any membership on the Handbook of Nature Study by using the code FEB5 during the month of February 2018.