This year's results from the Practical Homeschooling Reader Awards have been published in the Summer issue of the Practical Homeschooling magazine. The Handbook of Nature Study and the Outdoor Hour Challenges have once again been chosen to receive the honor of winning third place in the Elementary Science category.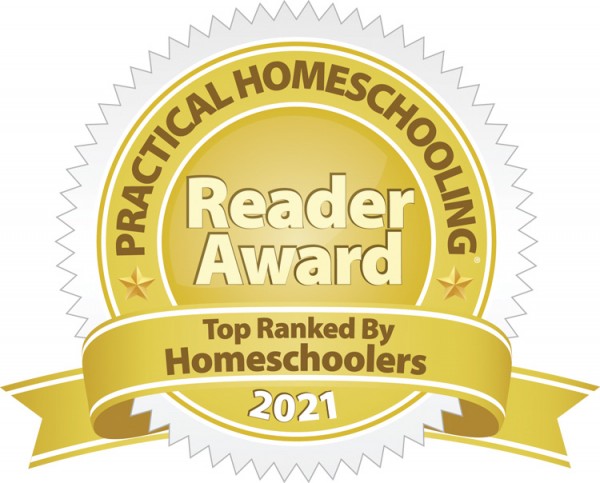 Since 2008, families from around the world have participated in the Outdoor Hour Challenge. There is such joy in writing about things I love and then to be honored for sharing them with all of you. I wish I could personally thank each and every one of you for supporting my passion.
It makes my heart happy to know that so many families enjoy nature study as part of their regular science program. The lessons and skills honed by including nature study as part of your homeschooling week will be used in the years to come.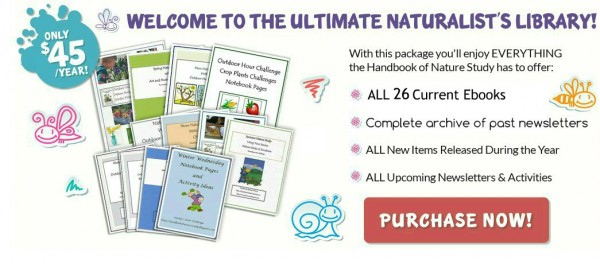 As a BIG thank you, I'm going to be extending a discount code for you to use towards ANY level of membership here on the Handbook of Nature Study.
Discount code: FRIENDS2021
Use this code at checkout and you will receive $10 off your purchase of a membership. Code will expire 8/9/2021.
If you choose an Ultimate Naturalist Library Membership, this will give you all current 26 ebooks available for downloading.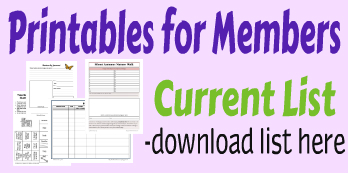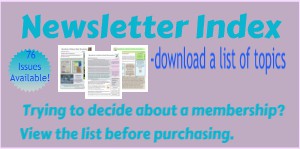 PLUS, you'll receive access to the printables library with dozens of notebooking pages and activities for you to print out. PLUS, it will include access to all 76 archived issues of the monthly newsletter.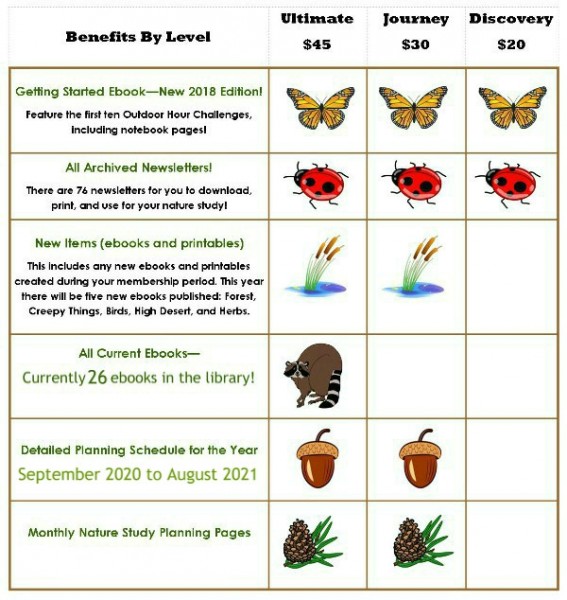 Now is the time to join so you can start using the resources right away and then for the next year of your membership! I will soon be publishing the year plan for 2021-2022. You can be assured that the plan includes many ideas from the Ultimate Naturalist Library and you will be constantly referring to the challenges, the printables, and the newsletters as part of the upcoming year plan.
Thank you so much for your love and support of the Handbook of Nature Study!
Don't forget to use the discount code: FRIENDS2021