Project Feederwatch – November 2017
I've been eagerly awaiting the start of Feederwatch season here in my new habitat of Central Oregon. Our new yard has been a challenge of sorts for hanging bird feeders because of the other critters that have decided to partake of the seeds and suet. It was a mystery to me how I could fill up my rather large feeder late in the afternoon and then awake in the morning to a completely empty feeder! I didn't realize how fast the deer could drain the feeder.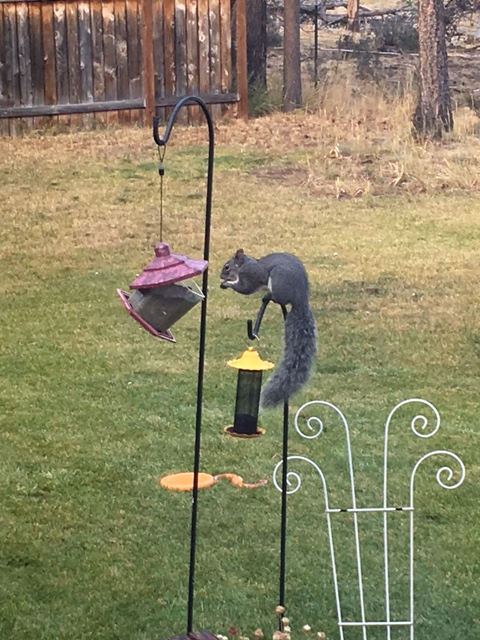 Then there are the squirrels that just help themselves.
My husband came to my rescue by fabricating rather tall poles for the feeders to hang on and so far this has solved my problems!
So what is our setup?
I have three different feeding stations, one in the front yard and two in the backyard.
The front yard feeder seems to attract the little birds like chickadees and nuthatches. I read somewhere that when the temperatures drop the birds like a suet feeder, so I added that when I took down our hummingbird feeder. There is still a bird bath but I'm not sure how I'm going to keep it from freezing. I saw at the Wild Bird store you can buy a little heater so if it's within my budget, I will get one the next time I'm there.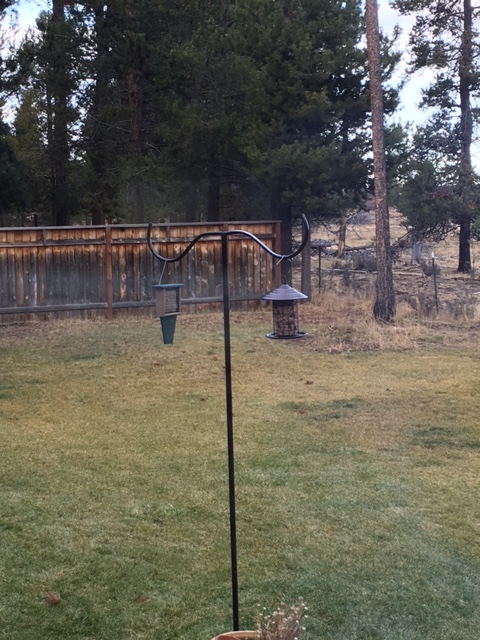 Closer to the house in the backyard, I've hung a new suet feeder and a new cylinder seed feeder. I haven't observed many birds at the new style of feeder so I'm wondering about location. We may move the feeder back to the fence line closer to the trees if we don't start to see the bird traffic to the feeder increase.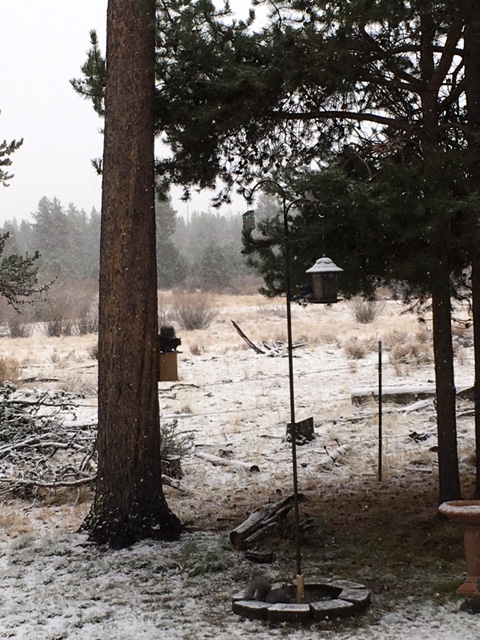 This is where all the action happens! We see lots of birds at this feeding station, both at the feeders and under the feeders. I have mostly black sunflower seeds in the hopper feeder and I rotate the variety of suet I use in the suet feeder.
Here are our Project Feederwatch results from our first count:
Scrub Jay -2
Mourning dove -3
Chickadee -5
Junco -5
Varied thrush -2
Red breasted nuthatch -2
Hairy woodpecker -1
Spotted towhee – 1
House finches – 6
Pine Siskin -1
In addition, we heard and then observed a Red-tail hawk in one of the pines in back of the house and two ravens flying overhead. They don't officially make the Project Feederwatch list since they were not in the feeder, but I made a note of their appearances in my records.
I will be posting monthly Project Feederwatch data as the season continues.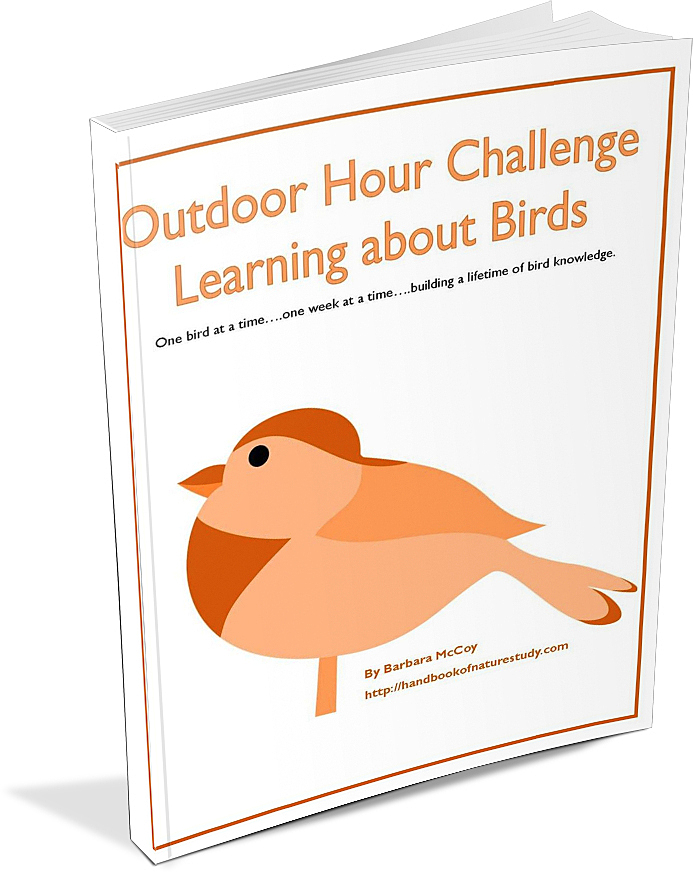 Don't forget about the Outdoor Hour Challenge – Learning About Birds ebook that is available to both Ultimate and Journey level members.