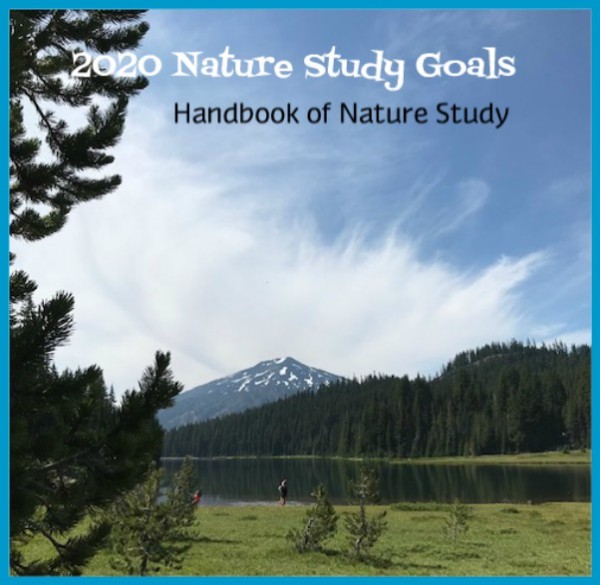 I started thinking on my new nature study goals about a month ago when I was in the thick of packing up my mother-in-law's belongings so she could move to Oregon to be nearer to us. It brought into focus for me what is truly important in my life and what brings me happiness and contentment. It was clear that "things" are not my focus but rather making memories, keeping a sense of adventure about the world, and continuing to learn about the creation that I see in my everyday life.
With that experience and insight fresh in my mind, I made a new list of nature study goals for 2020.
Keep a nature journal.
Add to our backyard habitat. We are thinking of adding a water feature!
Take local hikes.
Make notes in my field guides. I love it when I turn to a page in my field guide and I've written the date of an observation or a location of a sighting.
Continue to participate in Project Feederwatch and the Great Backyard Bird Count.
Visit a new national park
Please note these are Amazon affiliate links to products I own and love.