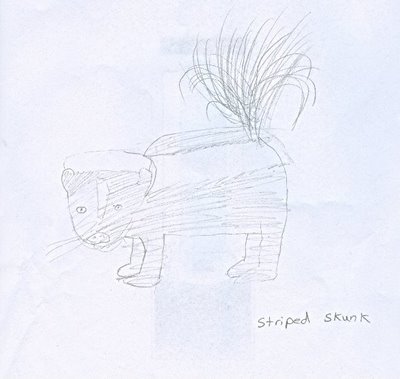 Our Outdoor Hour Challenge #50 – Skunks and Badgers
Our area is inhabited by quite a few striped skunks. In the summer time we frequently see them in the evening hours in our backyard as they dig under the birdfeeder and in the yard. We even had a family of skunks living under our house a few years ago.
Every night that summer we would have the fragrance of skunk to contend with. We sort of became used to smelling it at night but when they would sometimes spray right up under the windows, it would make you feel sick to your stomach.
This time of year we only occasionally see skunks and it is a nice break in our "nature study".
This is a photo from last year and it shows what the skunks come and do at night in our yard. They dig around looking for insects and worms and the holes look like swirls when they are done. This was an especially bad night where I am so grateful they decided to dig in the unlandscaped part of the yard and not a few feet over and into the grassy area. They are very good diggers as you can see. This year we have a dog that sleeps outside in her kennel so we shall see how that goes with the resident skunk population.
On another topic, we did have a special treat this week while we were on our trip to the desert. The Living Desert Museum actually had a badger to view and observe! We had never seen a real badger before and we were surprised at the size and the claws! The badger was busy digging in his enclosure so we stood and watched him for a long time and we can now see how he uses those long claws to dig his burrow.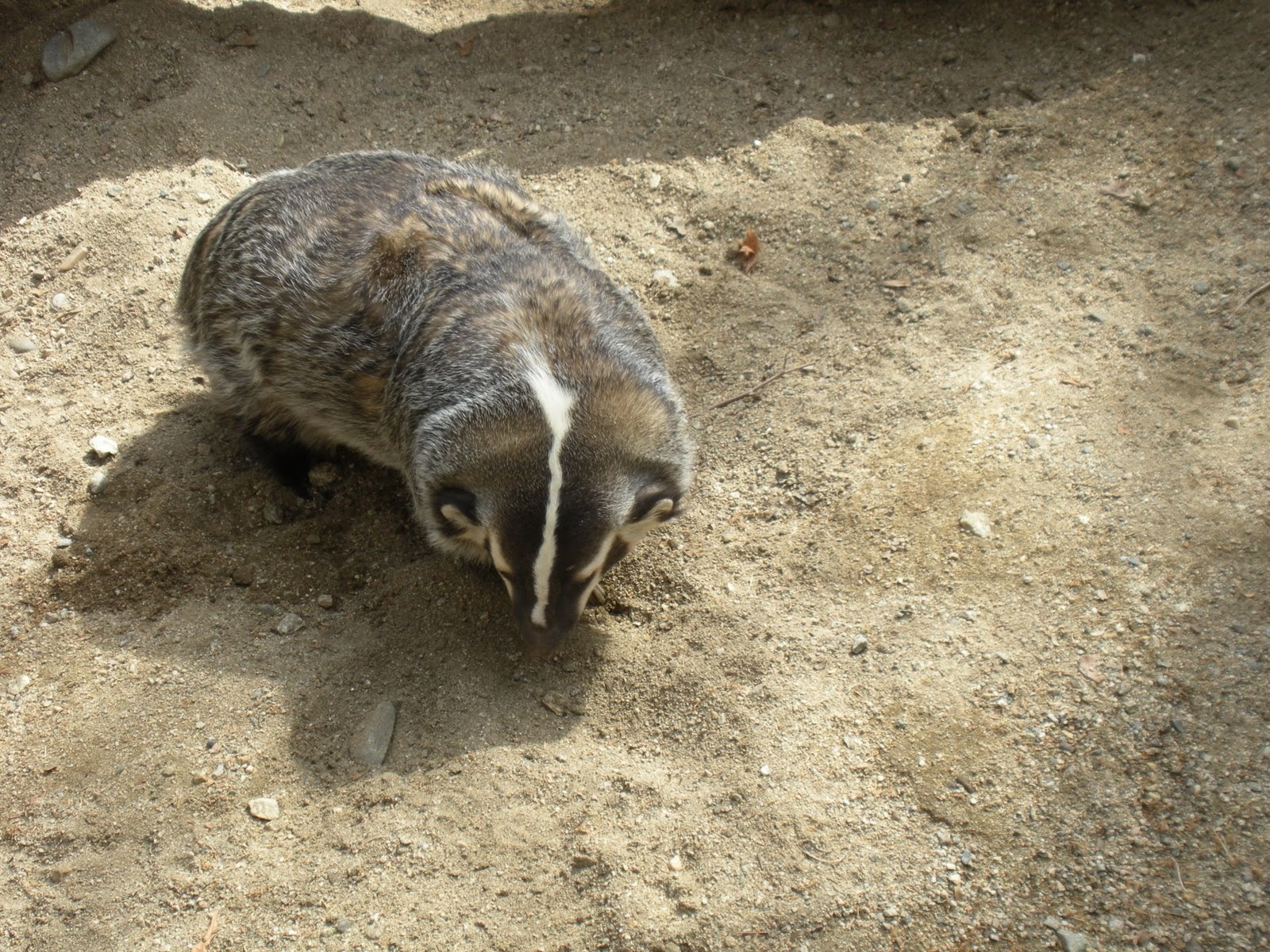 Skunks are really an ongoing nature study subject for our family since we have them so close at hand. We have learned to live with them and to stay out of their way.