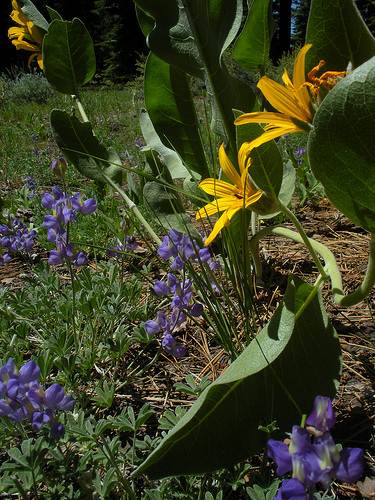 I really mean to post our Outdoor Hour Challenges but somehow I just keep getting distracted. I am avoiding too much work this week because it feels like the summer sort of thing to do.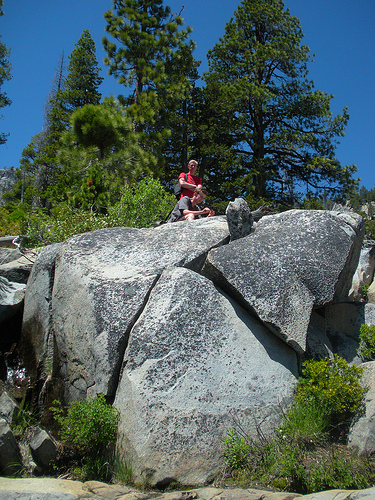 Hiking is our activity of choice these days when we have family time. The boys are old enough now that we can take some fairly decent day hikes and enjoy some awesome Sierra landscapes. Wake up, pack a lunch, and lace on your hiking shoes….out the door.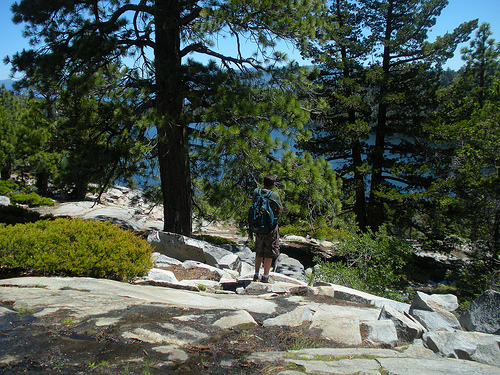 Last week we took the one hour trip over the mountain to the Cascade Falls trailhead. We had two choices…the falls or Desolation Wilderness. Since this was a day hike we opted for the easy mile and a half, out and back trail to the falls.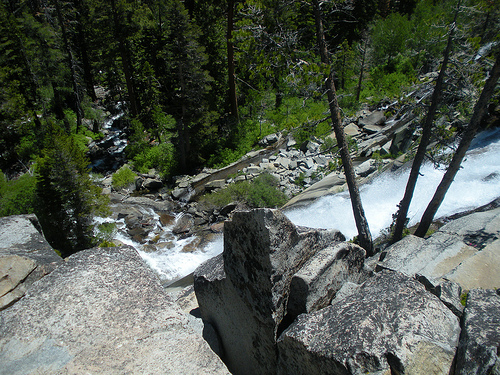 You actually hike to the top of the falls and look down over Lake Tahoe.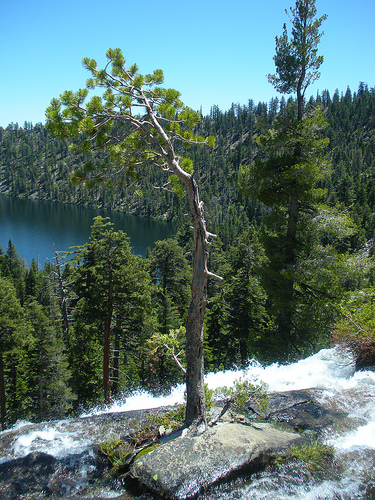 It was not too hot so we decided to find a place and just enjoy the scenery. The sound of the falls, the blue Sierra sky, and the warm air is so refreshing and worth the effort to get there.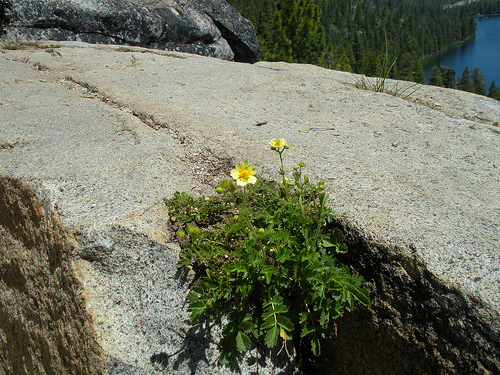 It always amazes me that anything can grow on these giant slabs of granite. They seem to find little cracks and spaces to hold fast to like this wildflower at the top of the falls. In the top right of the photo you can catch a glimpse of the lake and how high we are up on the waterfall.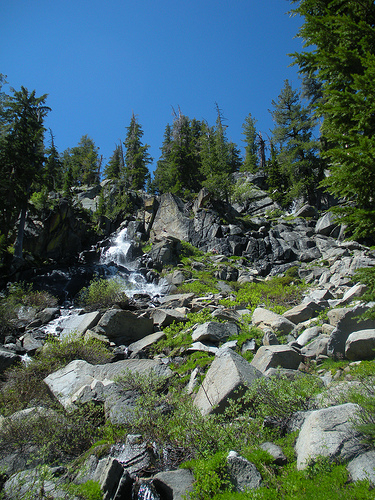 This past weekend we took another one hour drive in a different direction and ended up at Woods Lake. A short, short hike around the lake takes you to a small but pleasant waterfall.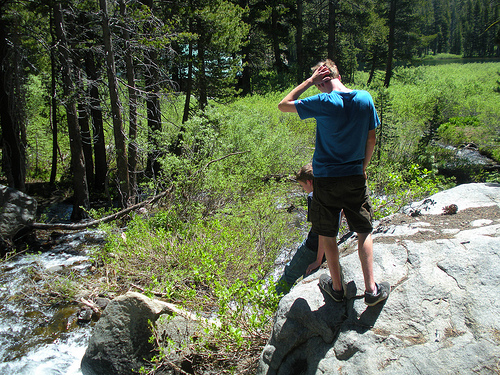 We let the boys blaze the trail back and at some points there was a lot of scurrying over rocks. They always assure me that it is "easy". They forget that I am getting a little old to scramble over rocks and to jump down from logs.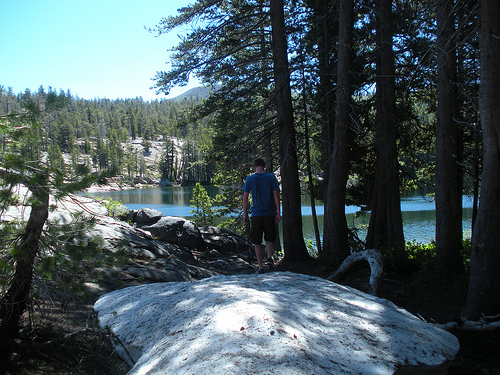 Yes, that is snow. There were actually still numerous spots around this high altitude lake that still had snow.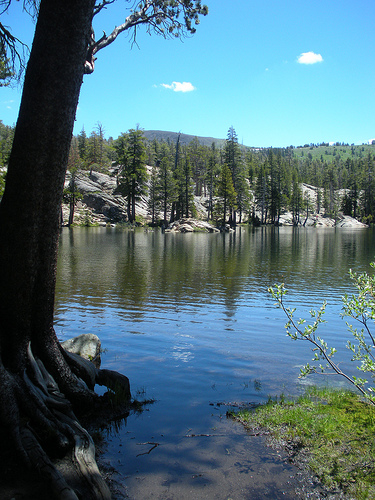 The rest of the afternoon my husband and I were planted firmly in chairs on the side of this gorgeous lake. I did some watercoloring in my nature journal and he took a little snooze. Perfect.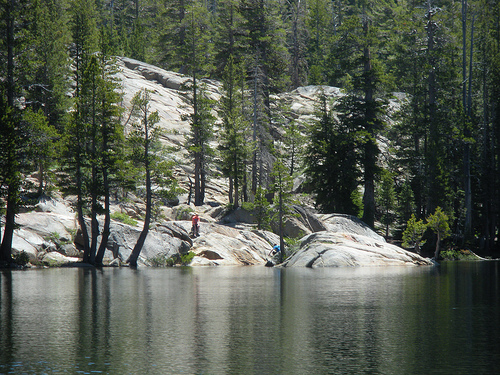 The boys didn't sit still very long and they were lured around the opposite side of the lake for a little more exploring. Let's just say that shoes got wet on this little outing. 🙂
We found a long time ago that we can explore so many different places by using a simple idea. Take a map and place a big dot on your home town. Now determine an hour's distance from your home and draw a circle around your home at that distance. Make a list of all the places you can go that are within that hour's distance and then start one by one giving them a try. We have been following this concept for over a decade and it always amazes us what we can find to do that is within that short distance range.
Give it a try and let me know how it goes.