Outdoor Hour Challenge
Brook Nature Study
It may take a bit of research but it is entirely worth the effort to find a small brook or creek that your family can visit frequently as part of a yearlong brook nature study.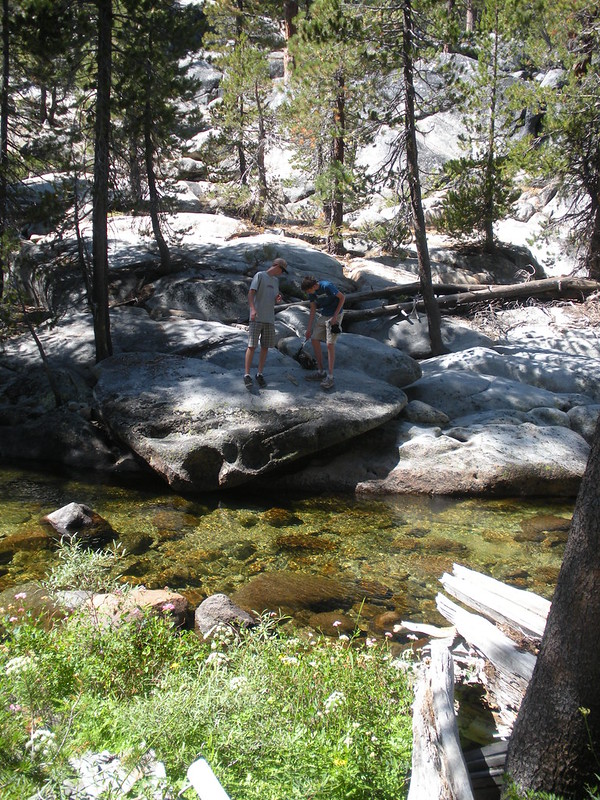 Our family found that on homeschool days that went awry, a little jaunt to the creek always cleared up the bad moods and attitudes. Combine your visit to the brook with a few observations and use the pages in the Handbook of Nature Study in Lessons 207 and 208 along with the Outdoor Hour Challenge to really get to know the geology and the living things in your brook.
"The best time to study a brook is after a rain, and October or May is an interesting time for beginning this lesson. The work should be continued during the entire year."

Handbook of Nature Study Lesson 207
Your frequent visits may lead to many questions that can be answered over time about the water, rocks, plants, birds, and other animals that inhabit this pleasant ecosystem.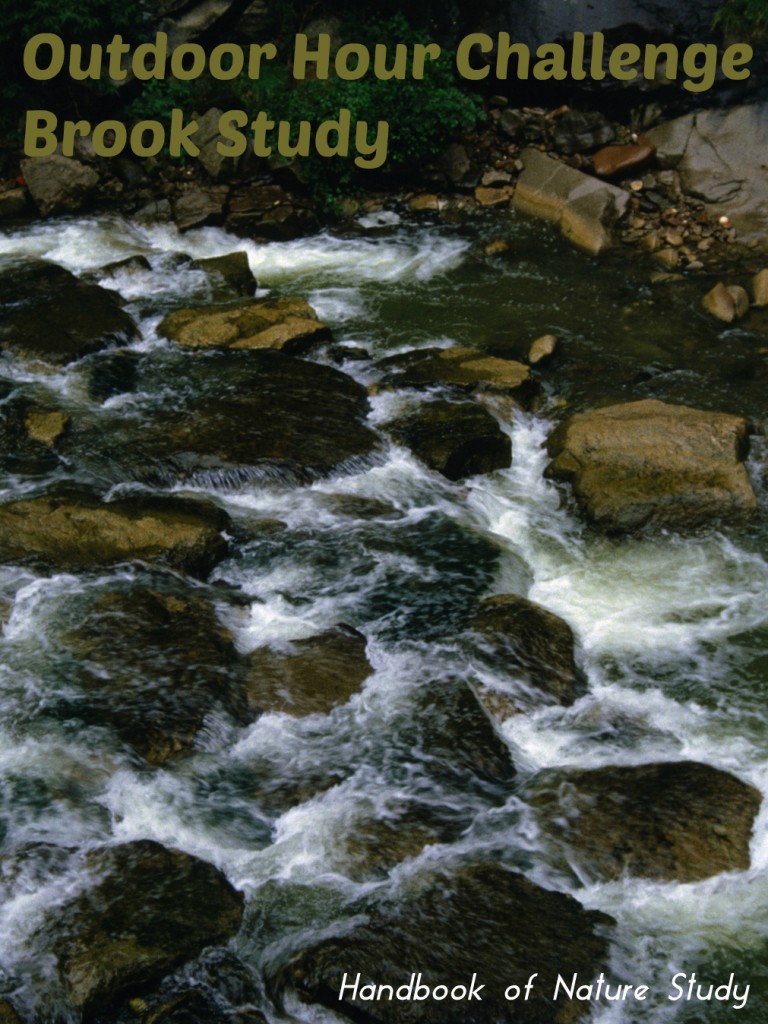 View the original challenge here: Outdoor Hour Challenge – Brook Nature Study.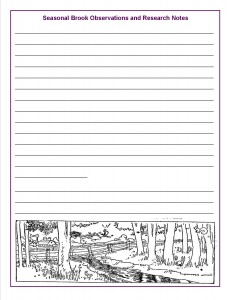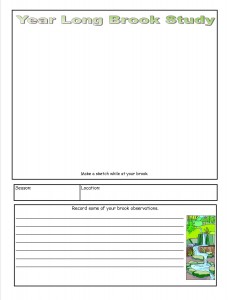 If you have access to the ebook, there are two notebook pages to choose from for your nature journal. One of the notebook pages can be used in each season to record your observations and the other is a more advanced style notebook page where your child can record a more thorough report of what they observed and learned about the way a brook is part of the larger ecosystem.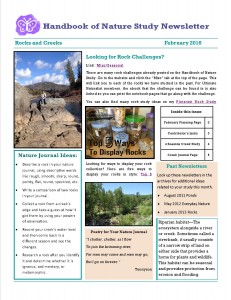 Members can use page 4 of the February 2016 newsletter that outlines a four seasons creek study. Page 5 of that same newsletter has a printable creek study nature journal page.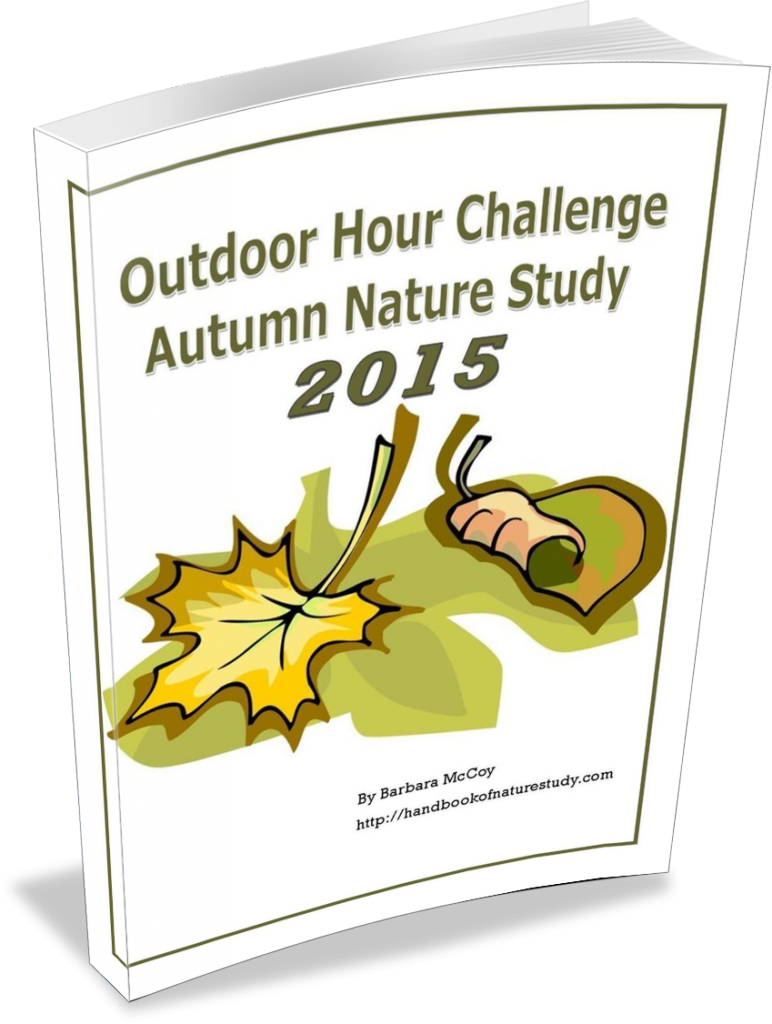 Sample to view: Outdoor Hour Challenge Autumn Nature Study 2015 Sample Pages
If you don't have a membership yet, click the graphic above and join today for immediate access to the 26 ebooks and so much more! Remember that all levels, even the Discovery level membership, include access to all of the archived newsletters!
Topics in this ebook include:
Swallows and swifts
Catfish
Jewelweed
Prickly lettuce
Cockroach
Field horsetail
Catbird
Calcite, limestone, marble
Chicken
Turkey
Hedgehog fungi
Sapsucker
Brooks