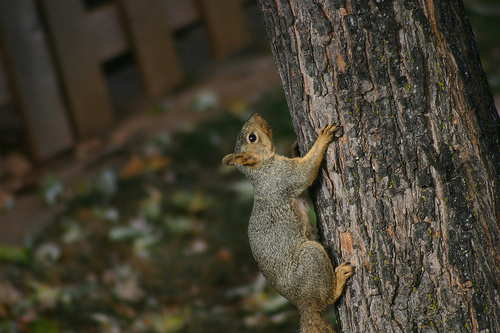 Caught in the act of climbing up to the birdfeeder…this squirrel is a permanent resident in our backyard. He and a friend have totally stripped the walnut tree of any nuts.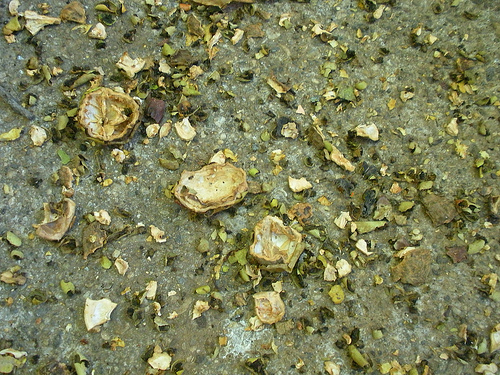 Here is what my sidewalk looks like under the walnut tree…nothing but shells and casings. What a mess! This is the second year in a row that the squirrels have eaten all the nuts.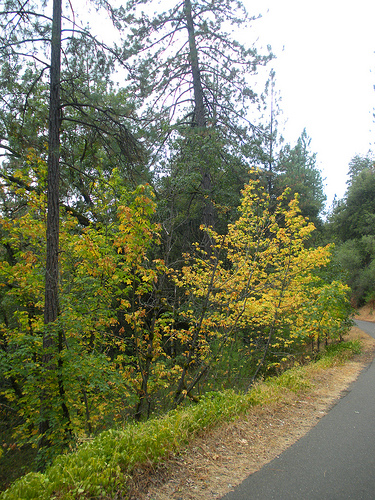 There is finally a little color along our regular walking trail and those are clouds in the sky but there was no rain. My daughter Amanda had to take a trip over the Sierra this week and she said that the trees up on the pass are just starting to turn colors…mostly aspens. We may need to take a drive up their next weekend.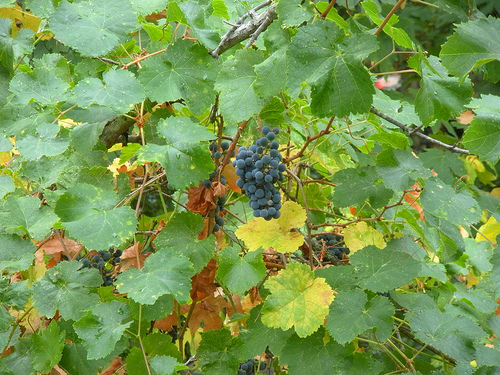 We saw lots of these wild grapes far up over the walking trail. They look so good and we wondered if they would be sweet or tart. There was no way to reach them since they were far up in the trees where they reach the sunlight. So I will be satisfied with recreating this photo in my nature journal this week since I love the colors of the leaves and grapes and the shape of the leaves is awesome.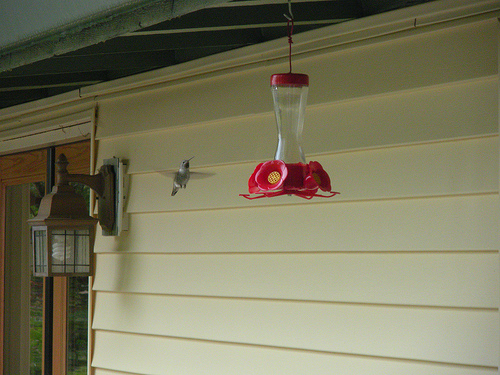 One last photo that really isn't a sign of autumn but I thought it was fun to catch this hummingbird stopping by to sip at our feeder. We have had a bunch of hummingbirds this summer and I even hung another feeder because there was always a fight happening at the two we already had.
Yesterday we worked in the garden and completed the initial fall clean up. There is still some life out there and a few tomatoes and peppers to ripen up. I composted a bit in one box and I will be planting some peas, spinach, and lettuce later today and hopefully we will have another crop before the winter weather hits.
I think we will take a trip to the apple orchard this week if all my boys are recovered from their cold/flu from last week. Nothing like the thoughts of a little apple pie to perk up a sick boy! Of course we will be tasting different varieties of apples as part of the apple challenge….research of course. 🙂
Have a great weekend.