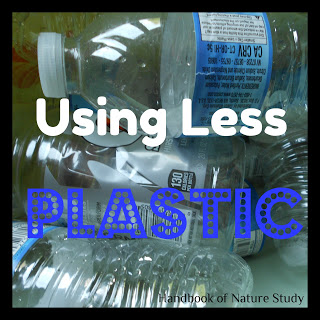 This year we made progress towards our using less plastics goal. I am going to share all of the links and ideas from previous posts, our continued progress on those ideas, and then outline my plans for continuing to use less plastic in 2014.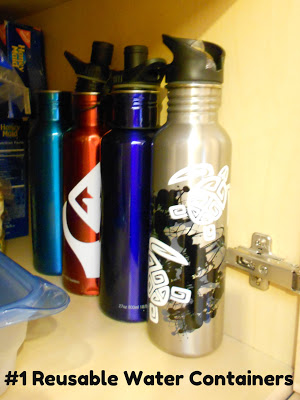 We started off in January making sure we use our reusable water containers more to cut back on our plastic bottle consumption. We are still using far fewer disposable water bottles but we could do even more in 2014.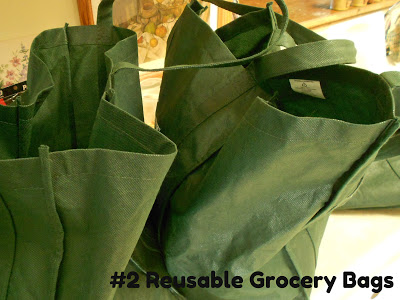 We also made sure we had enough reusable grocery bags to use with our shopping. I have to admit that in the last few months I have forgotten my cloth bags quite a few times. I need to be much more diligent about getting the bags back into the car and remembering to take them into the store.
I have been better at not taking a bag if I can just carry the item from the store. This is something that is now second nature to me. It always surprises me when the clerk wants to put a single small item into a big plastic bag. I usually just take the item and hand back the bag.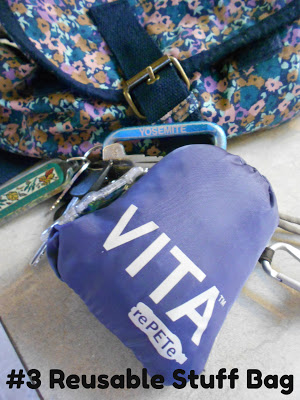 I love my stuff bags and I have two of them now! I just need to really, really remember to pull them out and use them. I keep them in my glove box of the car so they are always with me when I am out shopping.

This has been the most consistent thing we have stuck with all year…using better compostable garbage bags. I am happy to say this is something that we have incorporated into our lifestyle. We also use less of them!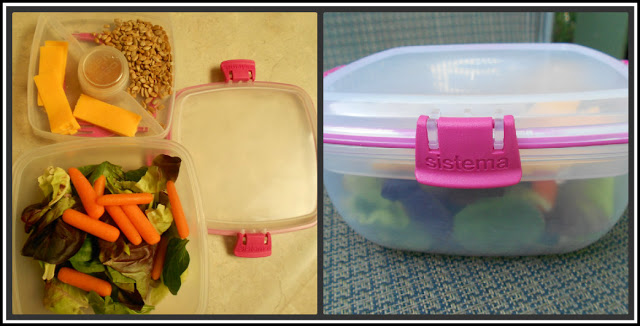 We use these all the time for lunches. My husband packs a salad every day and this container is the best ever. We loved it so much we bought two more so we all can make use of them when we are out and about.
We also purchased the soup container by Sistema and my husband is using that to take along hot foods in his lunch box.

We started off using the stainless steel containers quite a bit but I found that they are very heavy if I am carrying them in my backpack. If we are packing an ice chest to take in the car they work much better.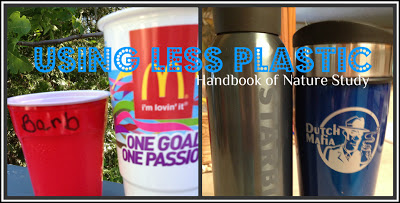 I have to say that we use very few plastic cups anymore. I don't think I have purchased any at all since writing this post. We just reuse the ones we have or use alternative reusable cups.
Plans for 2014

I am hoping to switch over any of remaining plastic food containers to some like these glass ones. I think they will be better for storing and reheating leftovers. Of course these would only be for using in the home and not for taking out and about.
I have yet to start consistently using my reusable produce bags. I love them but it is awkward to pull them out at the grocery store for some reason. I need to get over it and just do it in 2014!
I know that I am still purchasing lots of plastic packaging for foods and consumer goods. It really takes some forethought and pick things with less packaging. Places I have cut back drastically are in convenience foods, juice, and cheese. I have lots of room for improvement and when I figure out ways to do so, I will pass on the tips.
How did your family do this year? Did you cut back on your plastic consumption?
I'm an Amazon Affiliate and only recommend products that I personally own (or wish I owned) and think my readers will love as well! This post may contain some links that will take you to these products on Amazon where I receive a small referral fee. I greatly appreciate your support!