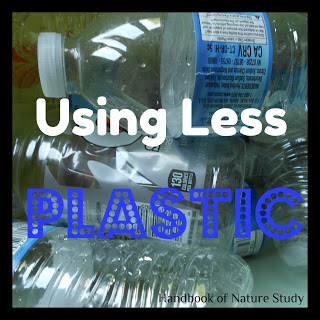 For the month of April we continued to work on our goal to be less wasteful with plastic. My husband packs a lunch everyday for work and he can be gone for 12+ hours a day so he takes a man-sized lunch with snacks. In the past this meant that we used lots of disposable sandwich sized Ziploc bags but once we made our pledge to use less plastic, we have switched to more reusable containers.
I am pleased that we have not used a single disposable baggie since we started the year.
Reusable Plastic Lunch Products
Here are a few products that we have used to reduce our plastic consumption.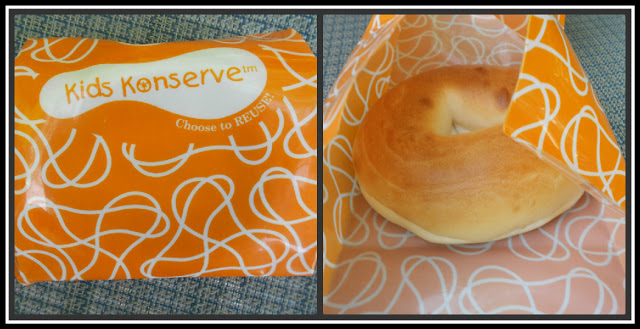 Kids Conserve Kozy Wraps
This was really hard to get used to at first. It is basically a plastic circle that you fold and velcro shut. It will even fit a man-sized sandwich or bagel if needed. They are easy to wipe clean and are a great alternative to a plastic sandwich baggie.
Sistema – Salad to Go
My husband takes a green salad everyday in his lunch. I LOVE using the Salad to Go container because I can fit his salad in the bottom section and then in the top there is a small container for his dressing and two sections to put any other items he likes in his salad. It also has snap in fork and knife slots on the bottom of the top section. This is super easy to use and clean. My husband likes that his salad stays fresh.
I have also used this for yogurt and toppings and it stays neatly inside until you are ready to eat.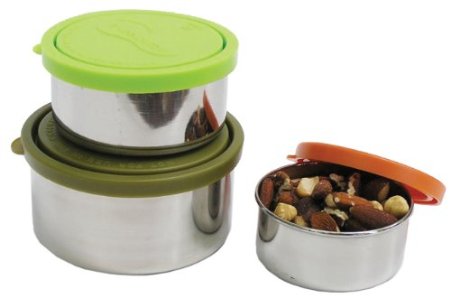 There are a couple of products that I have been waiting to order that I would like to try in his lunchbox as well. We are looking for something to replace his yogurt cups and these stainless steel containers look interesting. I have been trying to decide if it is less plastic to buy the big tubs of yogurt and dish it out into the stainless steel containers for his lunch. I think these little containers would be perfect for taking in my day pack with snacks. I will keep you posted on how we like these as alternatives to plastic baggies.
I am still working on finding an alternative to the plastic produce bags. I ordered some reusable ones from Amazon.com but there are highly unsatisfactory. Still on the hunt….
Please note these are affiliate links to Amazon.com. I purchased all the products in this entry and have not been compensated for this entry.