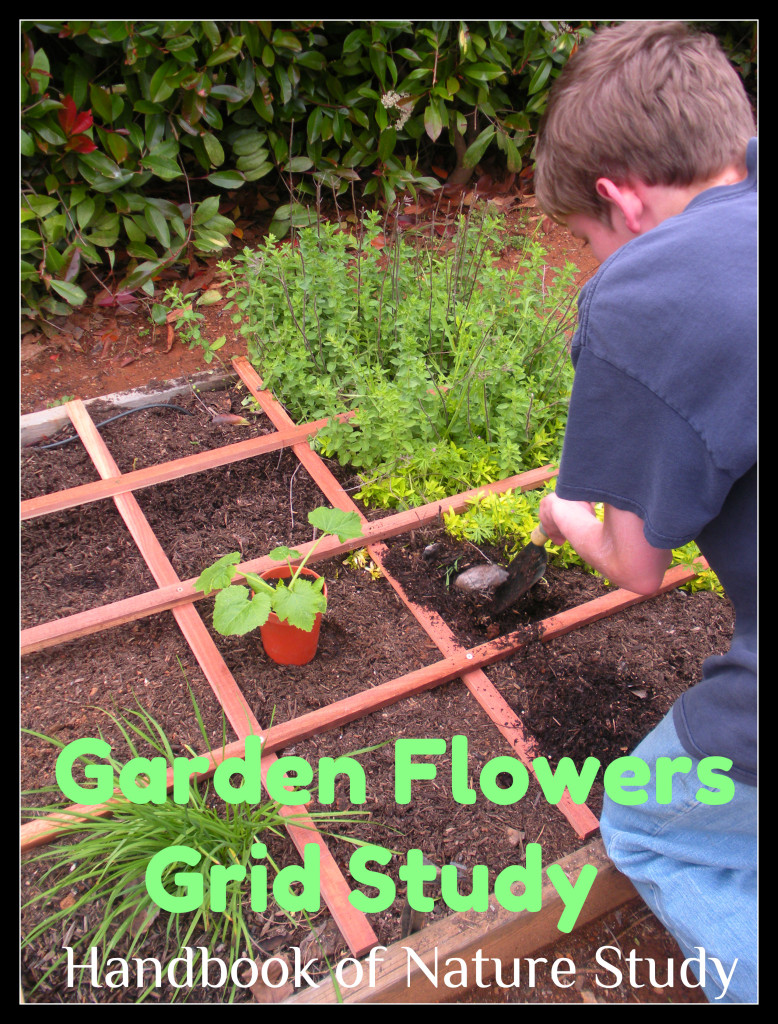 "The only right way to begin plant study with young children is through awakening their interest in and love for flowers." 
 Handbook of Nature Study, page 453
Outdoor Hour Challenge:
Use the grids in the May newsletter to get started with your Garden Flowers and Crop Plants study this month. There are lots of simple ideas for observation that all ages can use to start this month's focus on garden flowers and crop plants. If you have the newsletter, make sure to see the garden journal ideas on page 14. There is also a flower notebooking page included in the newsletter for you to use with any garden flower you study this month.
Special Activity: Using Your Senses in the Garden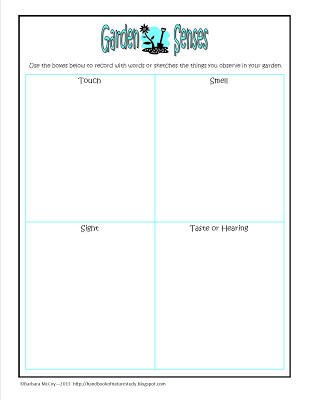 Use your senses during your Grid Study this week and record your observations on this Garden Senses Notebook Page. Use you sense of touch, smell, sight, and even taste and hearing (be careful with the tasting!) to take your Outdoor Time to the next level.
Garden Senses Notebooking Page
Getting Started Suggestion:
If you already own the Getting Started ebook, complete Outdoor Hour Challenge #8. Just remember to take a magnifying lens with you during your outdoor time this week and encourage your children to look closely at some plants or flowers in your yard. Record you observations on the notebook page in the ebook. 
If you already own the Garden Flower and Plants ebook, you could combine this week's challenge with Garden Flowers Challenge #5 – Learning Leaf Parts. This challenge also encourages you to spend some quiet time in your garden using all your senses. Complete the accompanying notebook page in the ebook if you desire.