Wild for Wildflowers Nature Study Printable
-From the Newsletter Archives
For many of us, spring is a time to look for wildflowers. The world comes alive with color and it beckons us to get outside and walk a local trail. I invite you to download, print, and use the ideas in the printable I'm sharing below, Wild for Wildflowers.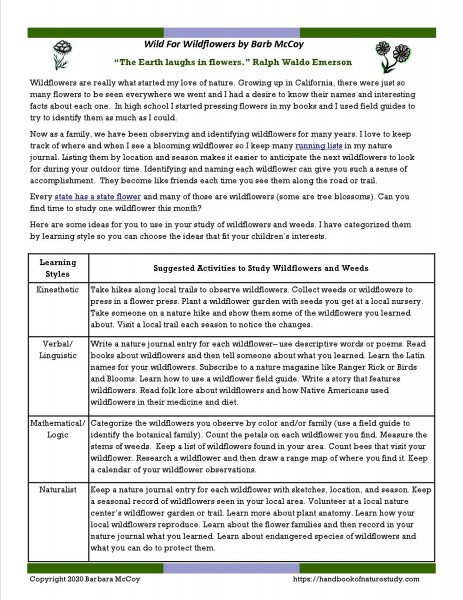 As suggested in the printable, take time to identify even just one wildflower this month. Make it a topic of your nature journal. Or, use one of the many ideas in the chart to deepen your wildflower knowledge in a way that sounds fun for your family.
This printable is from the June 2013 Newsletter found in the archives here on the Handbook of Nature Study. If you have access to the newsletters, you can download and read the complete edition that features even more ideas for wildflower study.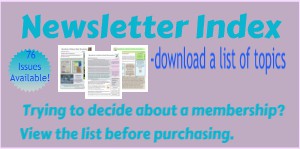 The newsletter archives are available in every level of membership here on the Handbook of Nature Study.
Use the discount code
SPRING

TOGETHER

to receive $10 off an Ultimate Naturalist Library membership.