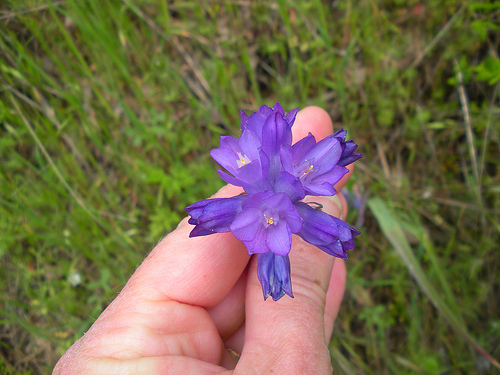 Blue dicks are the purplest purple of the spring in our world. I am thinking that the wildflowers on our usual trail are almost a full month behind their usual bloom schedule. I love knowing the rhythm of the growing things in our part of the world and being able to anticipate the blooming sequence.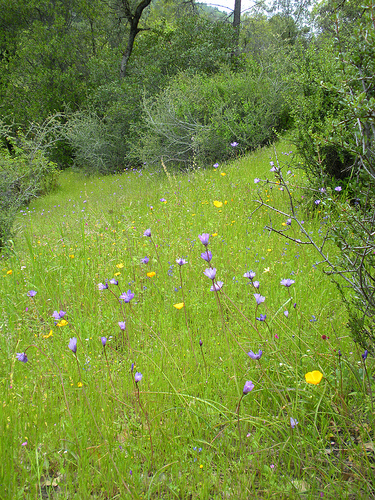 There are meadows and trail edges filled with Blue dicks along with orange California poppies. Those two colors together are a feast for the eyes.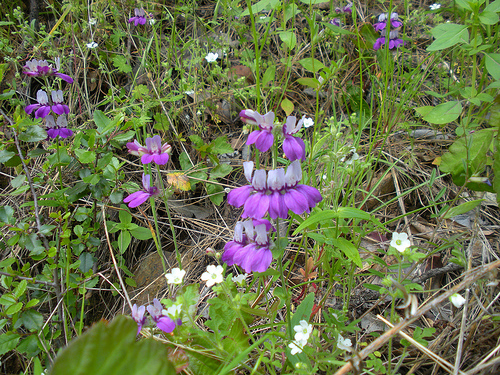 The other amazing purple flowers blooming right now are the Purple Chinese Houses. They are just starting to bloom and in the next few weeks they will bring the trailsides alive with color.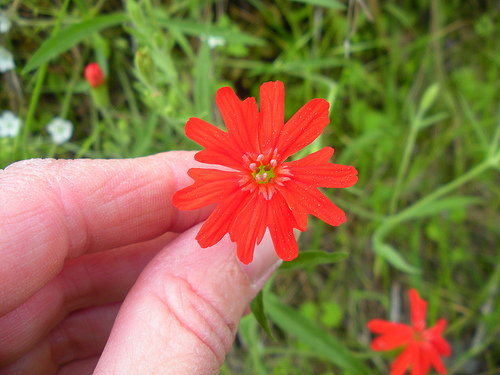 These are Indian Pinks….not very pink but rather a deep reddish orange. There are more of these blooming than usual.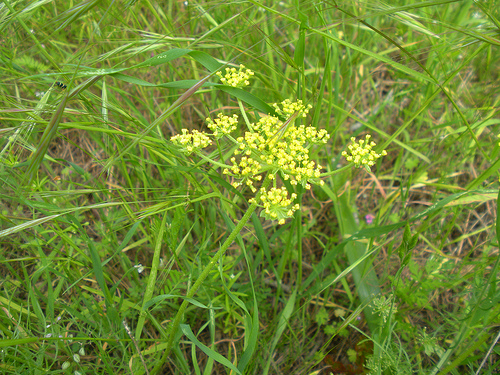 The fennel is not as striking as some of the other wildflowers but it has a really nice shape.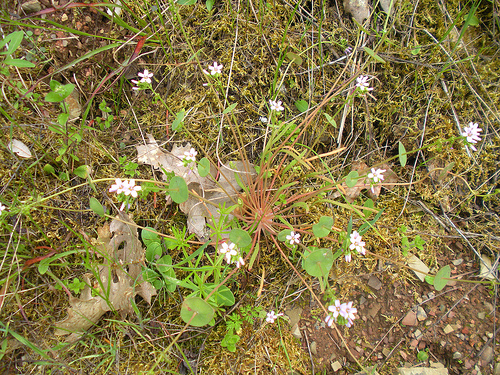 Here is another kind of Miner's Lettuce. You can really see how it grows in a rosette shape and then has delicate flowers at the ends.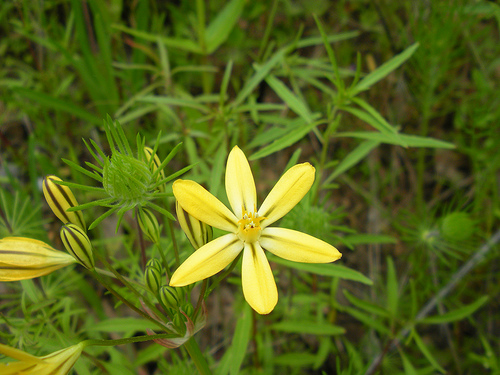 Here is the first of the Pretty Faces. They are a really soft yellow and I like the way they look as they begin to open up. Maybe this one should go into my nature journal…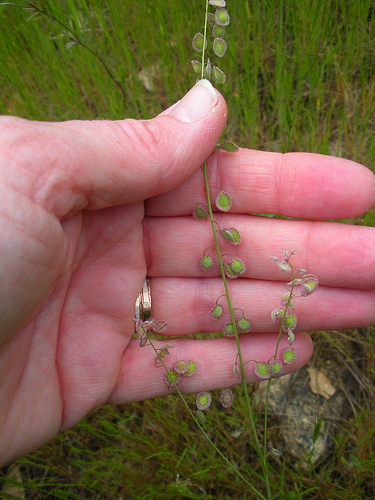 I almost missed this one! This is Hairy Fringepod and it makes me happy. There is just something about this plant that seems so special and unique. It will eventually bloom.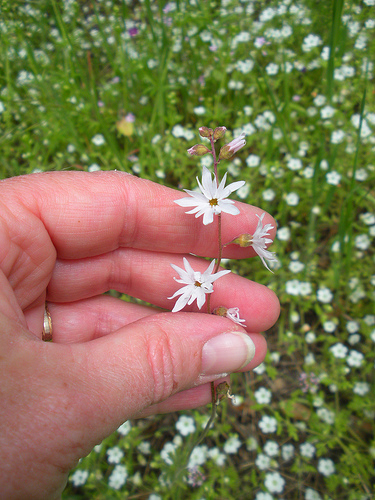 Here is a new wildflower for our list. I think it is a Woodland Star. It is in the saxifrage family which I am beginning to be able to pick out when I am identifying flowers.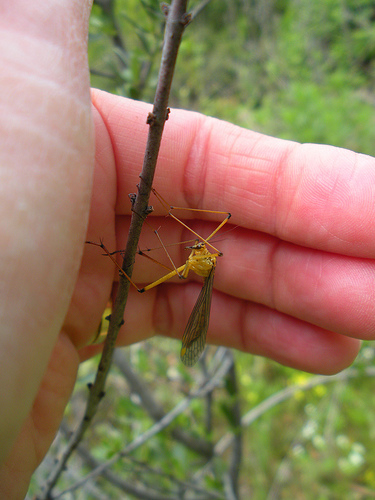 This is certainly not a lovely wildflower but a really interesting insect that I learned about a few years ago….it is a Green Stigma Hangingfly. You can click on the image and go over to Flickr to see the largest size to really get a good look at this amazing insect.
I took quite a few more photos but this entry is getting really long so I will save some for another entry later this week. Hope you enjoyed seeing some of the colorful flowers from our part of the country (Northern California).
If you are interested in seeing more of my wildflower studies…you can click over to my Yosemite Wildflower blog and see some from past years.