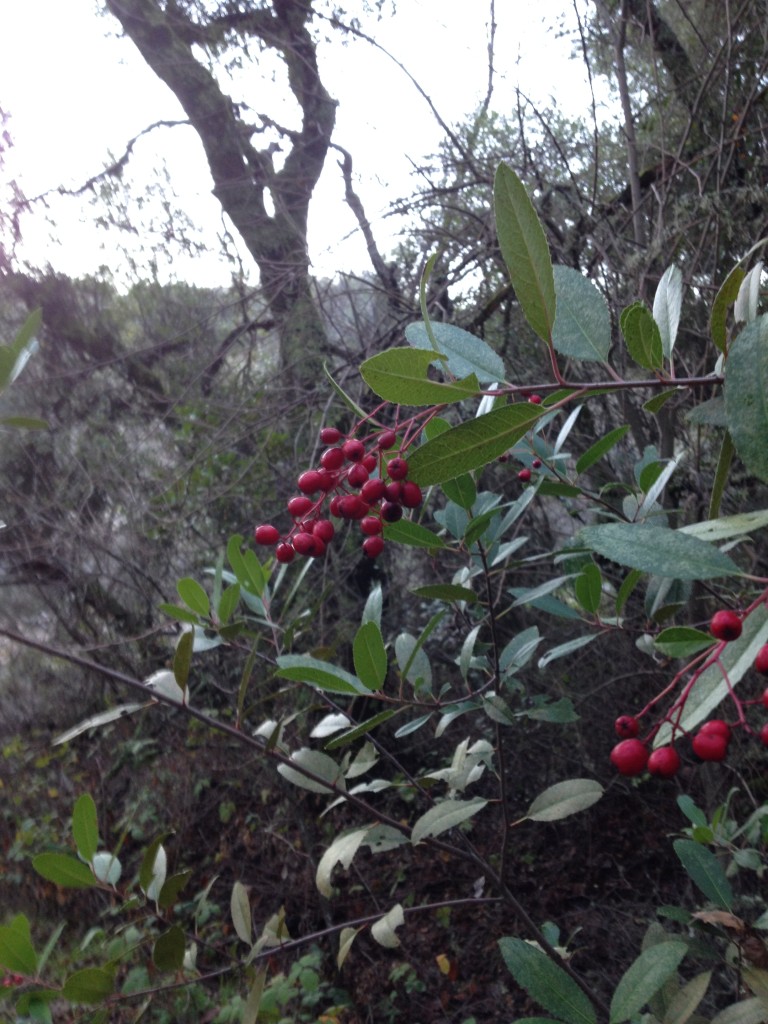 We had a chance to hike to the river this week to look for winter berries. The only ones we observed were the bright red toyon berries that lined the trail in certain spots. This is a shrub that we have studied in depth in the past and although it is not in the Handbook of Nature Study, we used the internet to discover what birds or animals eat the berries.
I found information that says that there are many birds,  coyotes and bears eat the toyon berries which help to disperse the seeds.
Here is my Toyon Berry (or Christmas Berry) entry from last year.
This hike though was all about the variety of fungus that we have emerging from the ground in our area since the rainy season has officially started.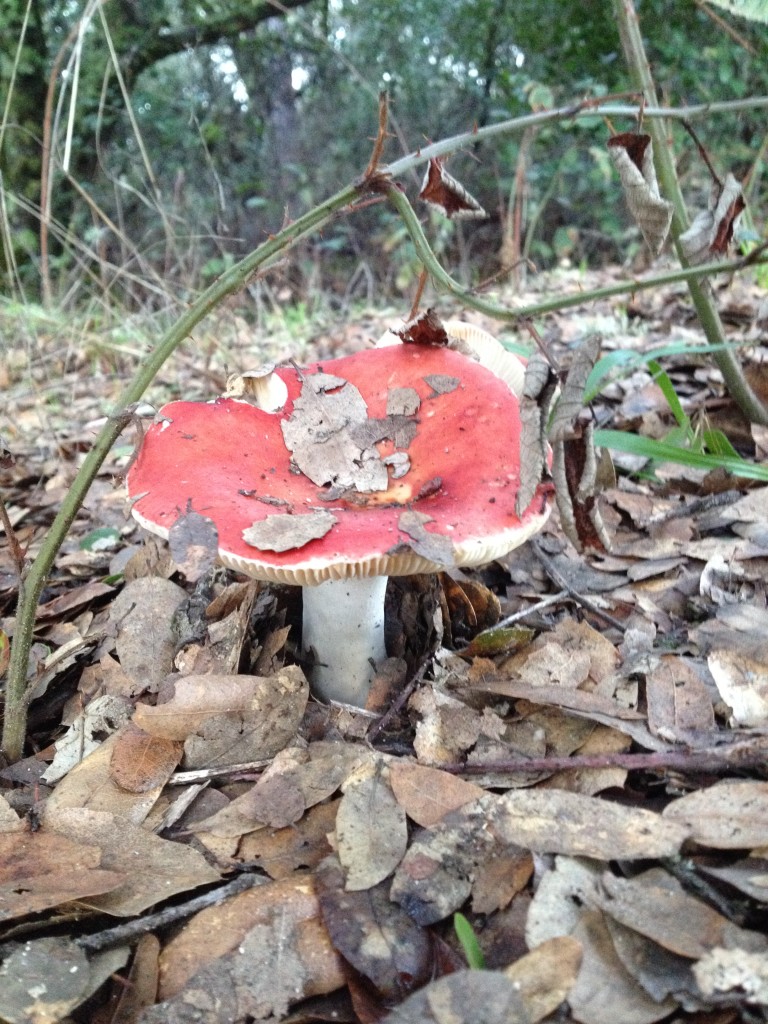 So these look like Emetic Russula that my field guide says are present in all western forests. In the comments in the guide it says that they are usually regarded as poisonous and have an extremely acrid taste that would discourage you from eating them anyway. I will just enjoy their bright pops of red on the forest floor as I hike along.
Here is a glimpse into some of the other more interesting fungi we spotted as we hiked. It was actually a little overwhelming to try to see them all…it was a perfect fungi walk!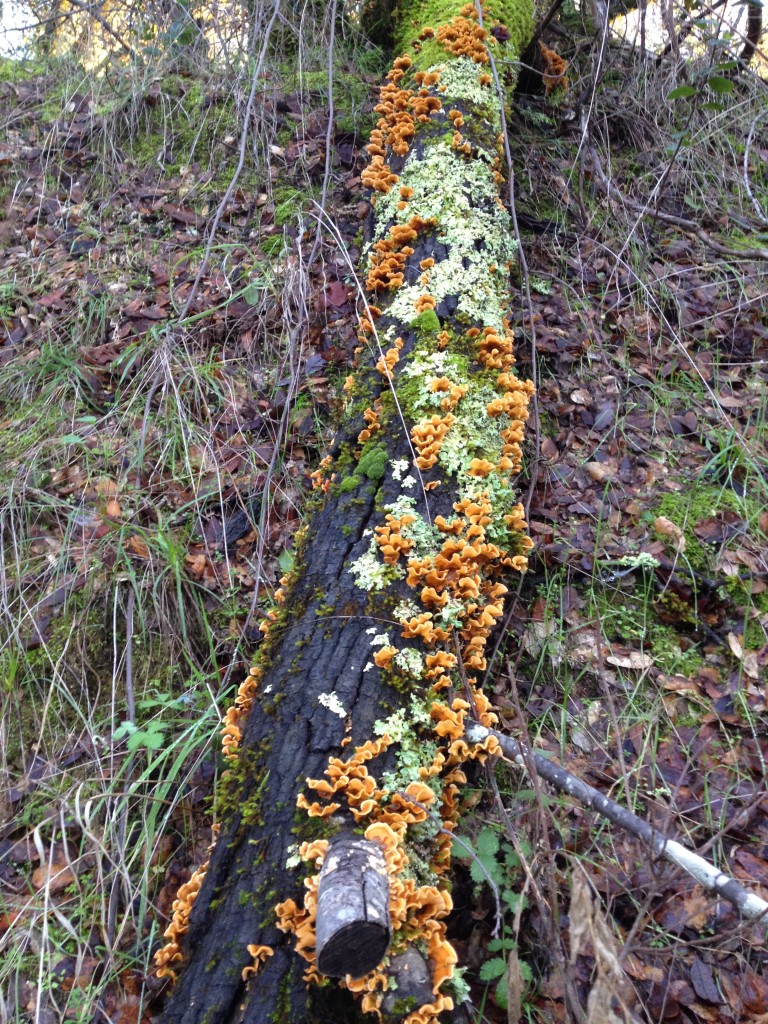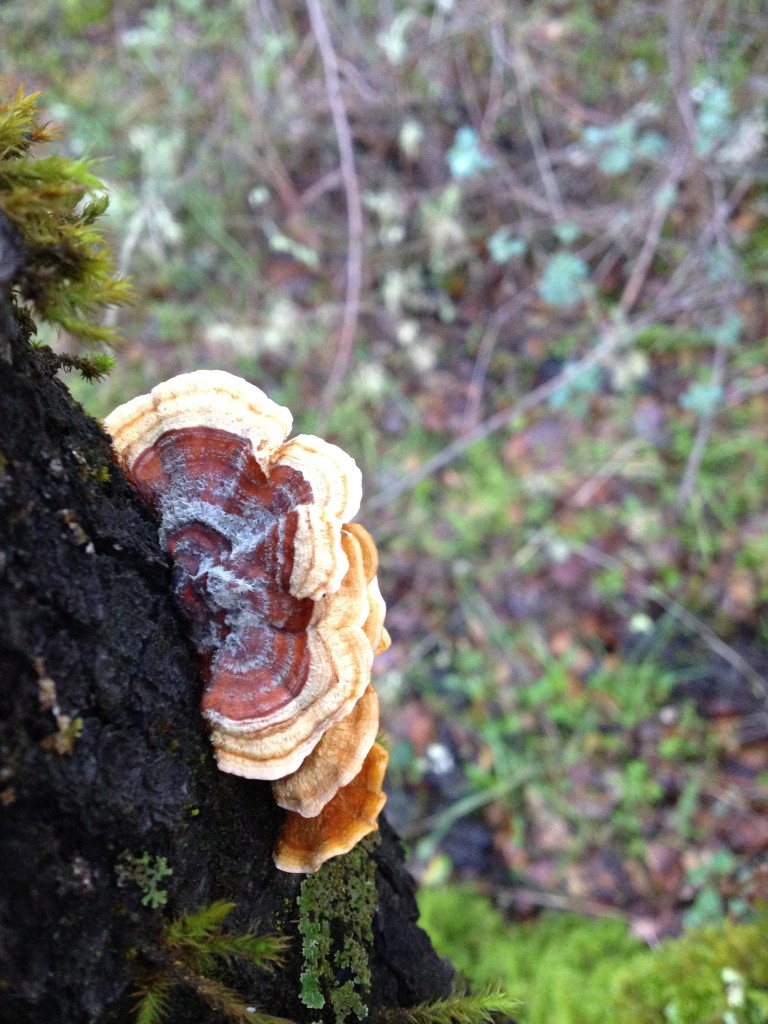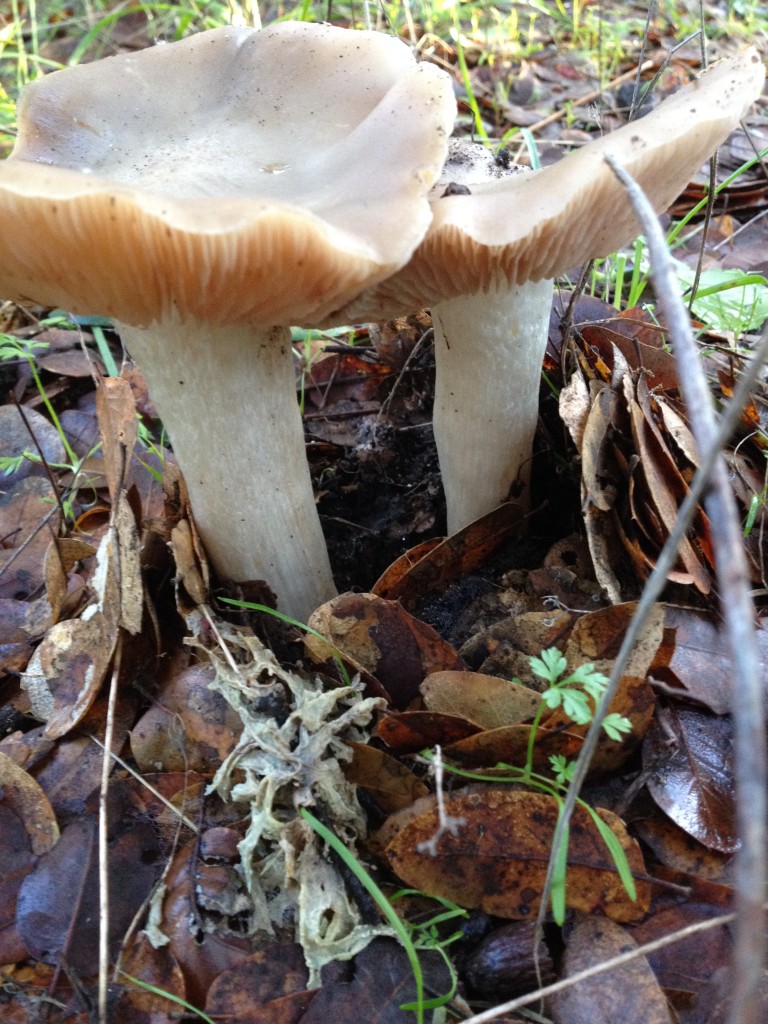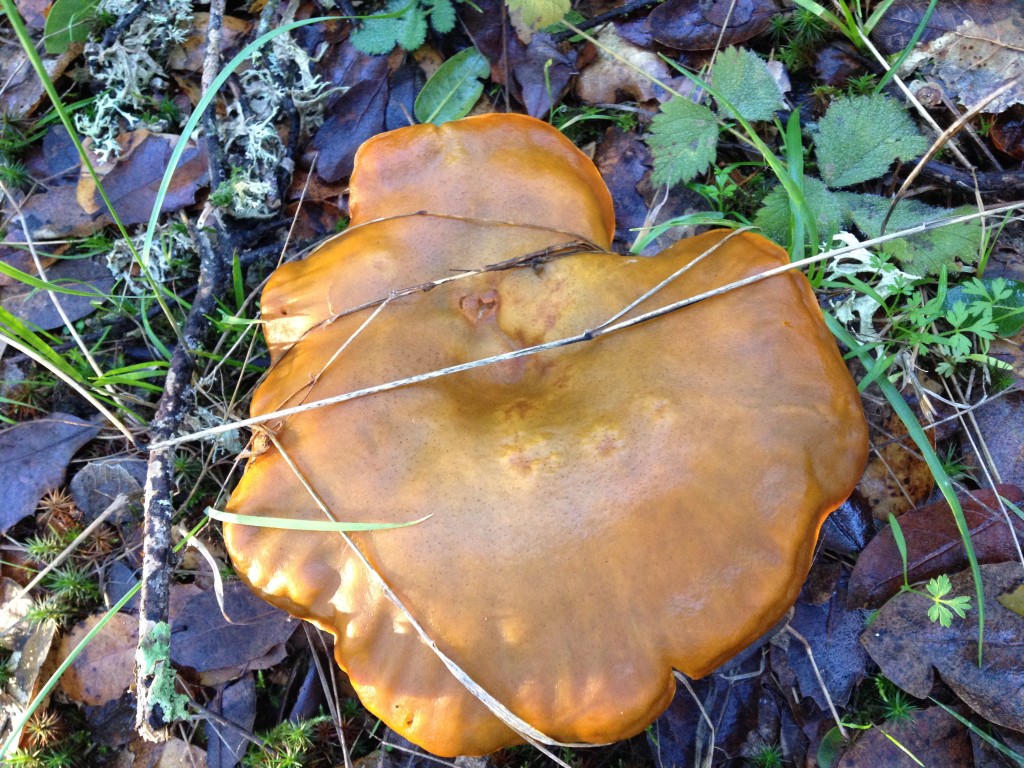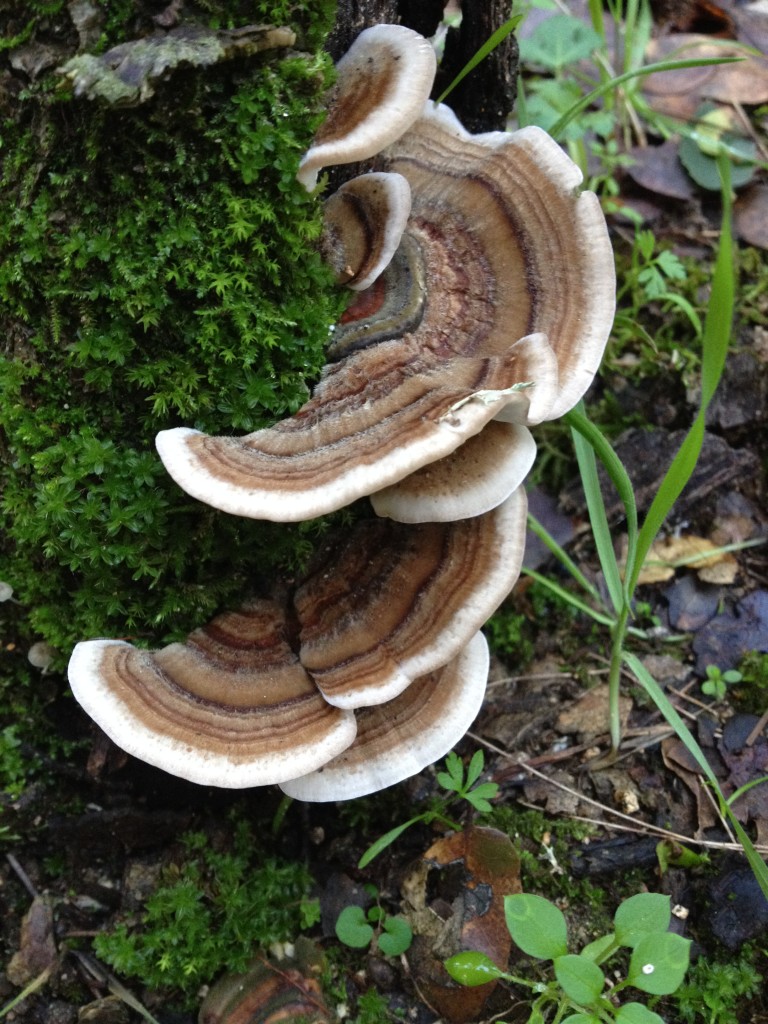 This is my favorite…the trametes versicolor or turkey tail. Don't you just love it?
The woodlands of our area are coming alive right now as the rains bring on the green grasses and beginnings of the early wildflower plants. As we pass the first day of winter and the days gradually get longer and longer, I feel the pull to be outdoors again even in the cold temperatures. This is actually one of the best times to be outside in our area if the sun is shining. Hats and jackets are required to keep warm but as long as you keep moving or stop only in the sunshine, it is a glorious time outside.
As this year draws to a close, I am reviewing my Nature Study Goals for 2014 and anticipating those for 2015. Stay tuned for those posts soon!