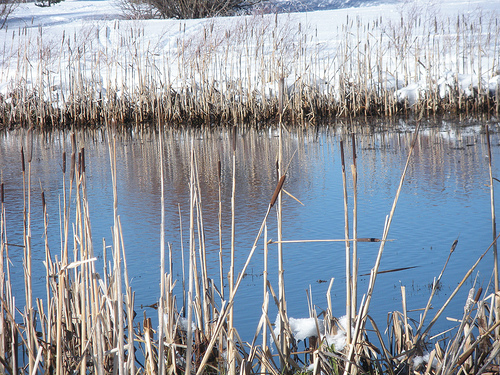 Cattails from Our Snowshoe Hike January 6, 2011
I have been trying my best to figure out how to link us all up with our winter nature study. I think every Friday I will just list the corresponding Winter Series Challenge and the Winter Wednesday Challenge all in one post.
Here are the links to this week's challenges:
Winter Series Challenge #1 – Winter Cattail Study
Winter Wednesday #1 – Winter World of Color
Please feel free to complete one or both of the challenges as you have the opportunity. We would all enjoy seeing your entries and even if it is at a later date, please come back to this entry and add your link.
As you can see from the photo above, we were able to go out for a winter snowshoe hike and we found some cattails to observe. I will be posting our Winter Cattail entry and our Winter Colors entry over the weekend. It was *wonderful* to get back outdoors with some purpose. I really am looking forward to spending the next few months sharing our adventures and reading about yours.
I am sending out a really big thank you to all of you who have commented and sent sweet notes about your nature study and how much you are looking forward to finding some interesting things to learn about this winter. It means a lot to me to know I am helping other families.
Have a great week!