Go on an animals tracks nature hunt for a great mammals homeschool study. Use these nature study lesson plans, suggestions, ideas and resources for identifying animal tracks!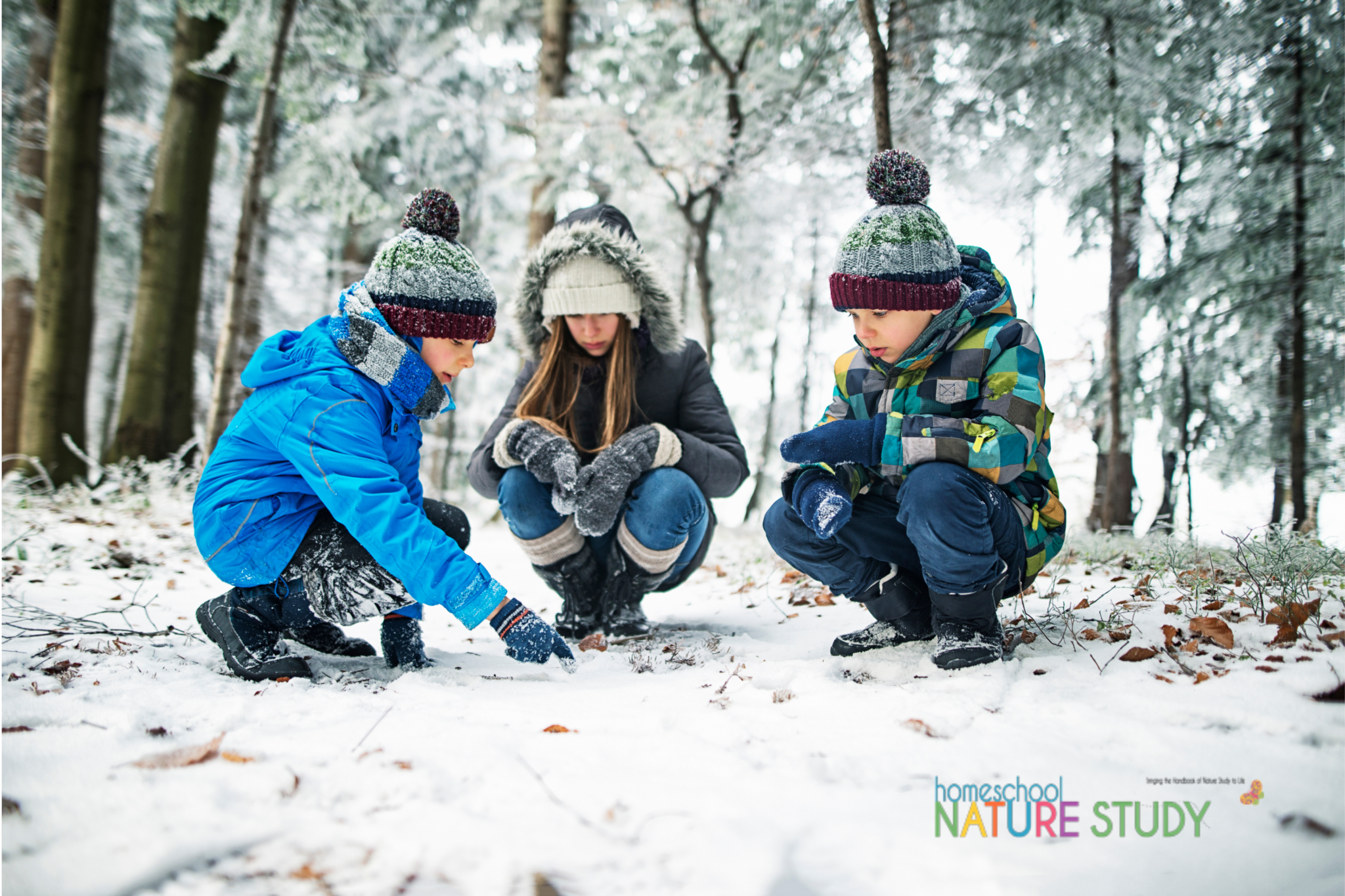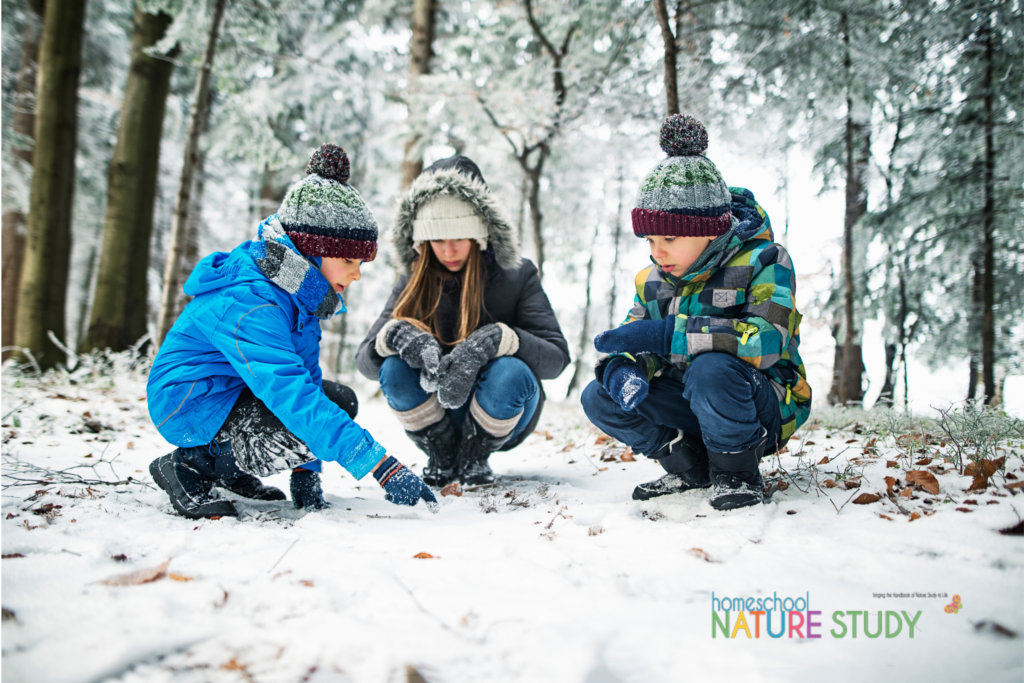 Mammals in Winter
Many mammals are nocturnal and you will rarely spot them to observe up close. Some mammals hibernate in the winter and they are not easily observed either. Many more mammals are just plain shy and rarely show their faces. Reading about them and learning their behaviors will help you find and observe them in the wild if you are diligent. It may not be this week or this year but you will be ready if you do the study ahead of time.
Easy Mammals Homeschool Nature Study Lesson Plans
Any study of mammals can be done with what you have on hand. Do you have a pet dog, cat, mouse, or rat? Do you have a relative or neighbor that has a dog or cat they will let you observe? How about visiting a pet store? Be creative.
For this challenge, you can use the Handbook of Nature Study to pick a mammal to study this winter. You could also choose to use the Discover Nature in Winter book to read about mammals and then use the information there to look for animal tracks during your outdoor time. Either way will give your family a great study of a mammal.
Animal Tracks Nature Hunt Ideas for Your Homeschool
Inside Preparation Work using the Discover Nature in Winter book:
Read chapter nine in Discover Nature in Winter. Mammals in general tend to be shy of humans. In the winter, it is even more difficult to observe mammals. The chapter suggests looking for signs of mammals instead like tracks and scat. Highlight ideas for your family to try this week while you are outdoors and looking for mammals.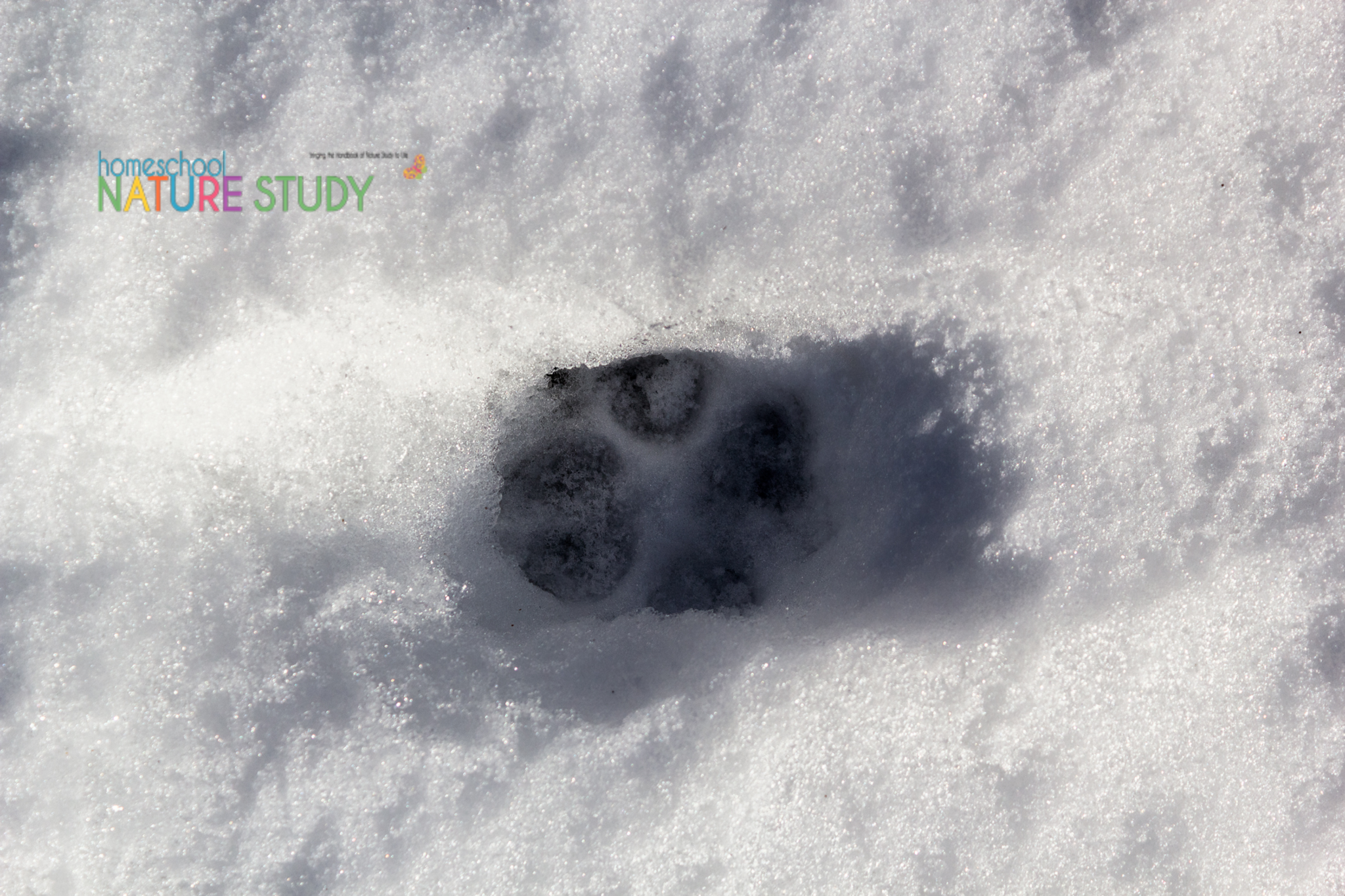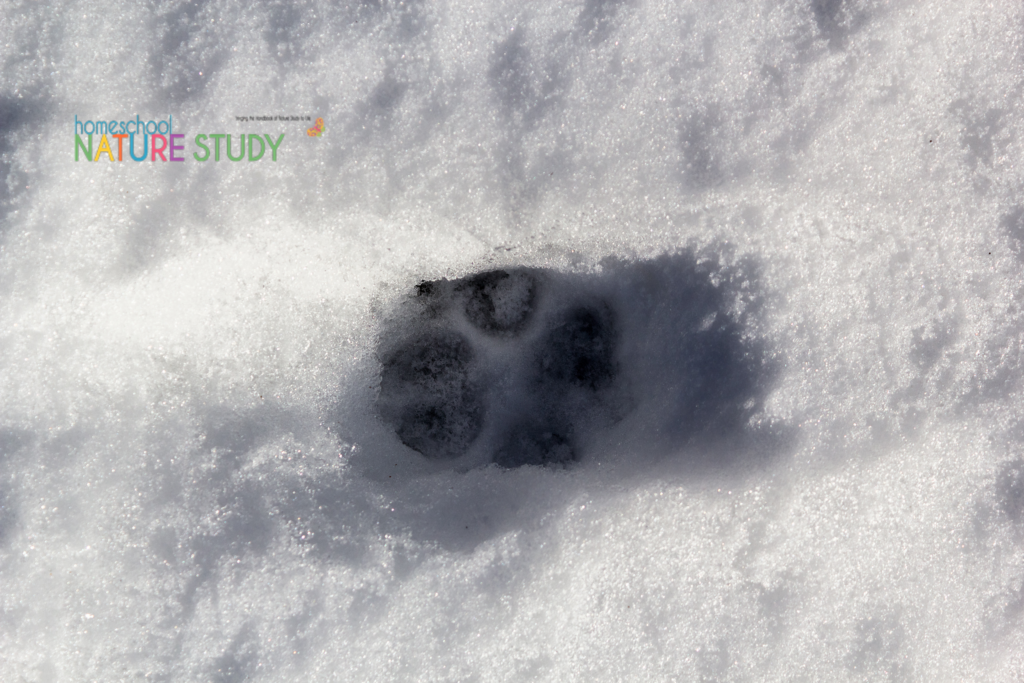 Review the chart showing different animal tracks on page 182 and 183. Try sketching some of the tracks into your nature journal as a reference for future outdoor time. In our area, we often come across animal scat as we hike and we are going to familiarize ourselves with the various kinds of scat by studying the illustrations in this chapter.
Without the Discover Nature in Winter book:
You can still look up some animal tracks online using this link: Animal Tracks at Beartracker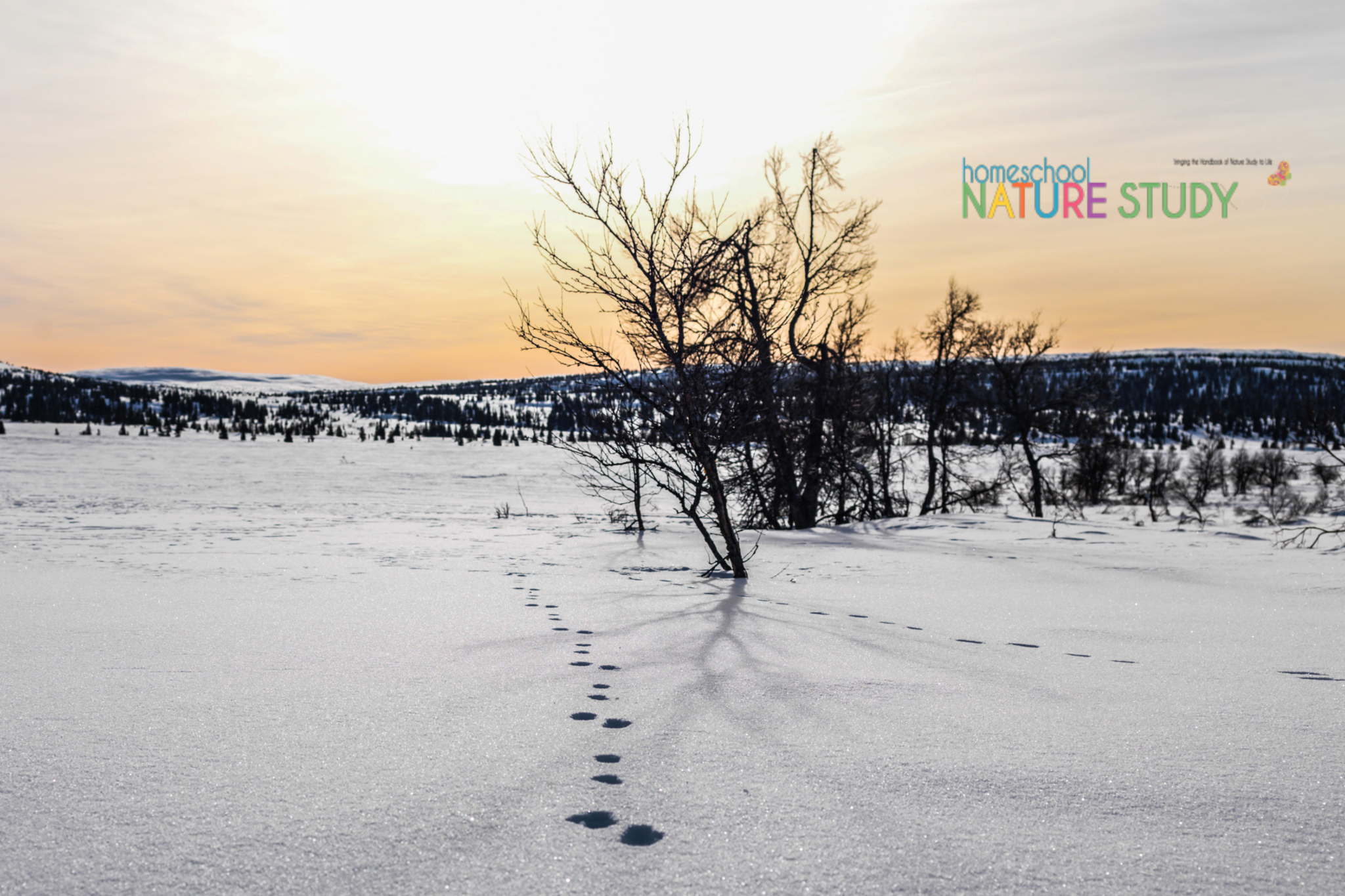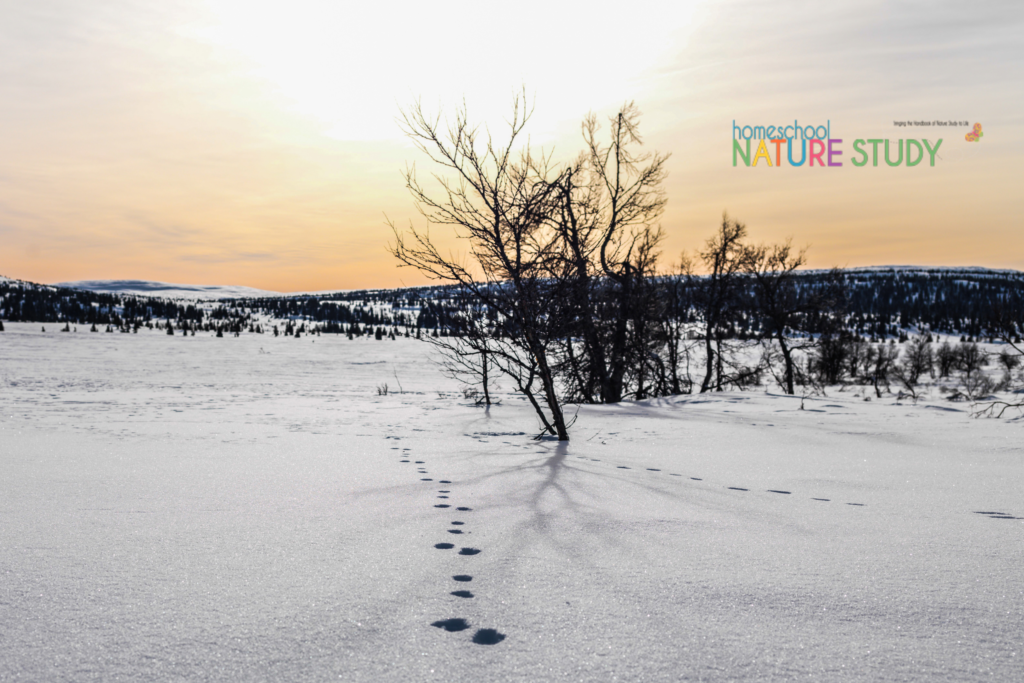 Your Homeschool Outdoor Hour Challenge Time

This week the challenge is to get outdoors and look for signs of animals. You can look for:
tracks
scat
holes
scratches
hair
other things that mammals leave behind
Remember to make your nature study time like an investigation or nature hunt.
Animal Tracks Follow-Up Homeschool Activities:

1. Keep a record of animal tracks you have observed in the snow or mud. Record your findings in your nature journal along with a drawing, the date, the weather, the time of day, and the type of animal if you have identified it at this time. You can use your own blank journal.
2. Compare a dog's and a cat's footprints in the snow or mud.
3. Research an animal that hibernates and record what you learn in your nature notebook.
You can also sketch your animal and what its tracks look like.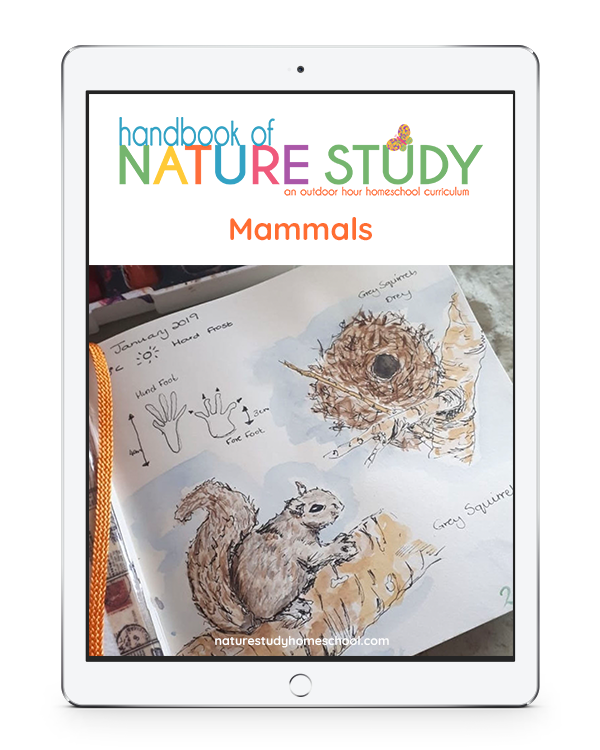 Homeschool Nature Study Membership Resources For Your Animal Tracks Hunt
Wondering how to start? Grab our FREE Getting Started with Homeschool Nature Study Guide!
Our members will enjoy even more for this animal tracks nature hunt with the Outdoor Hour Challenge Winter Course!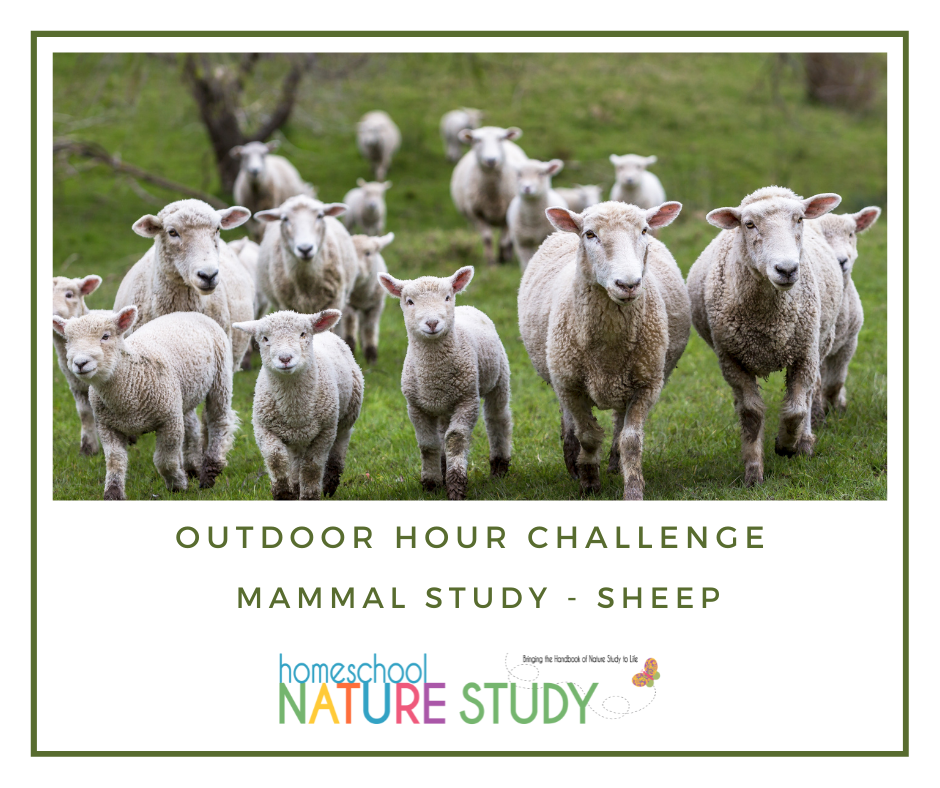 These member resources will also be helpful:
Brand NEW Mammals Outdoor Hour Challenge Nature Study lesson post – all about sheep!
Mammal Notebook Page
Know you are ready to join us?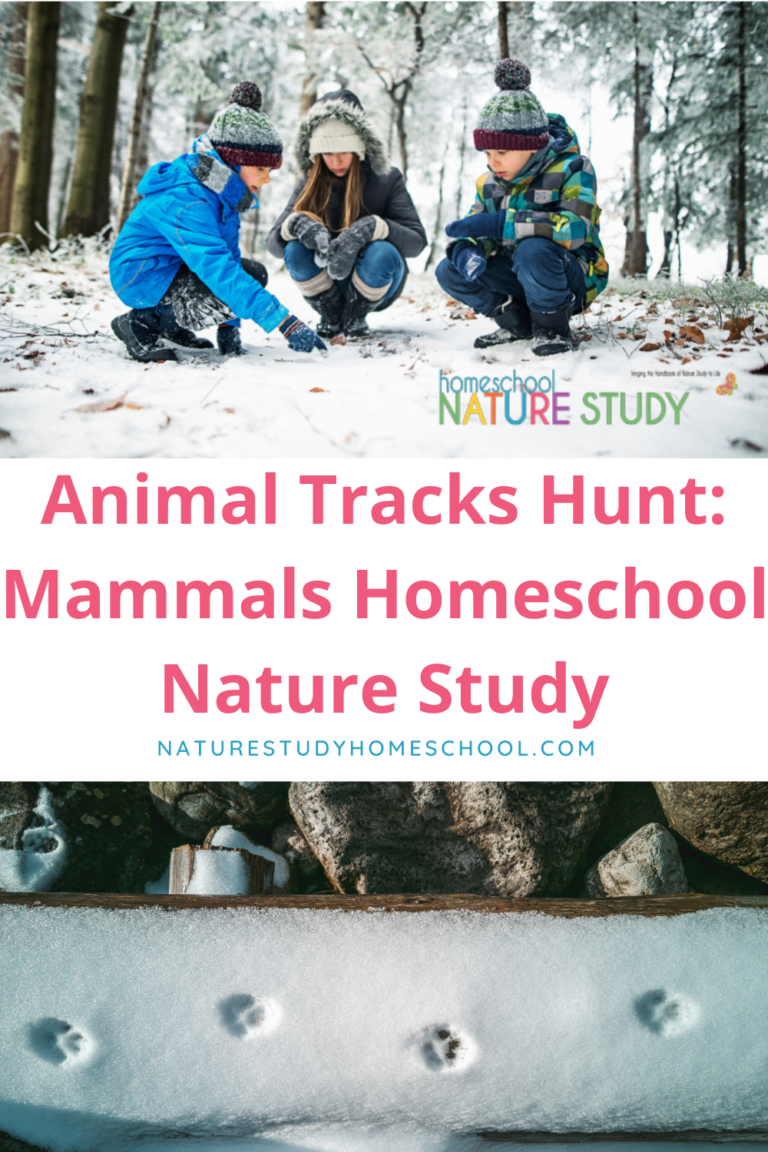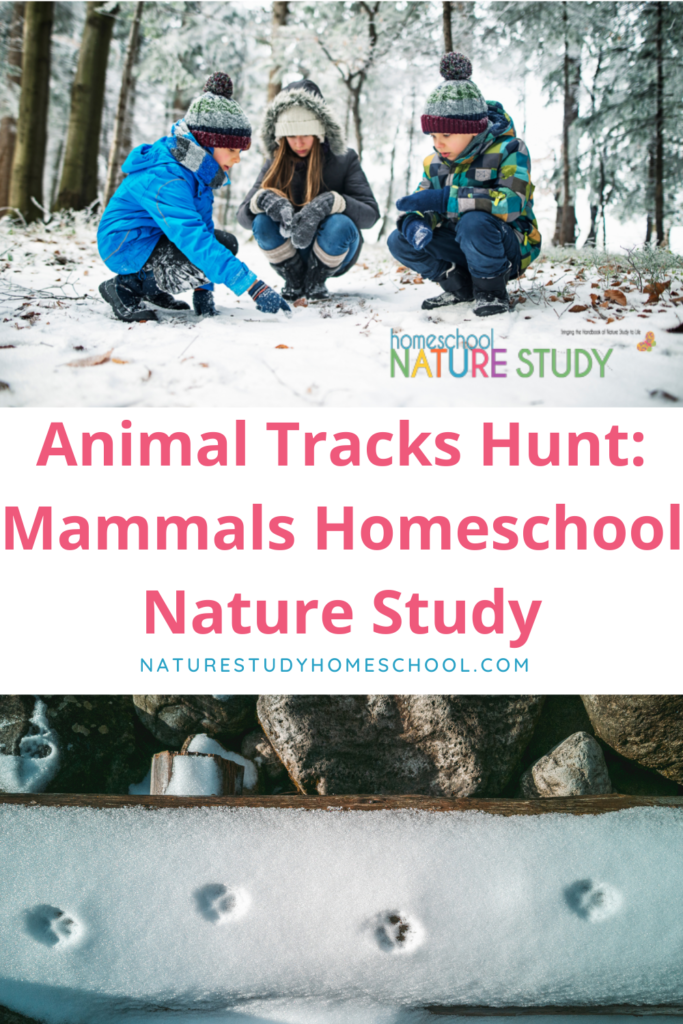 Be sure to take photos of your animal tracks nature hunt time and share them with us! Tag us on social media on Instagram or Facebook and use the hashtag #outdoorhourchallenge – we can't wait to see!