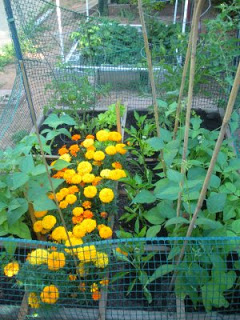 Do you see the short fence around the box? Yes, we had critters get in last week and dig holes and uproot all of our onions. We think it is our resident skunk since we can smell him at night and early mornings. So far the fence has deterred him from digging anymore holes.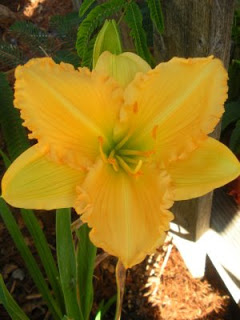 Many of our day lilies are blooming and this one is our newest variety, Lemon Sachet. It is gorgeous!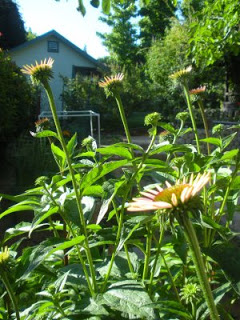 The coneflowers are just about ready to burst out in Amanda's garden box. I love to have a fresh bouquet of these flowers on my dining room table since they make me smile.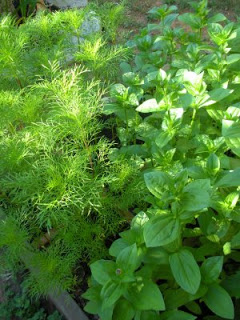 Amanda's zinnias and cosmos are growing tall and the cosmos have flower buds…it won't be long now.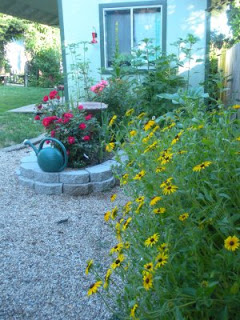 My flower garden is cheerful and colorful this year. I have black-eyed susans, roses, alyssum, sunflowers, morning glories, a hydrangea, and gladiolas all at varying degrees of maturity. The hummingbirds are already making themselves at home.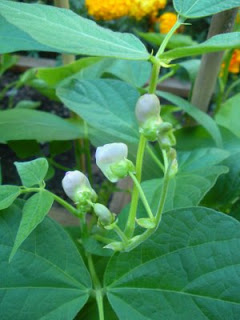 The green beans have perfect little blossoms and lots of them! I can hardly wait to have some crisp green beans for dinner.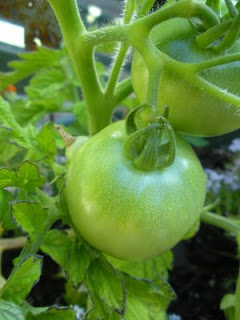 Look at those baby tomatoes. I think they double in size every day now that the weather has turned hot.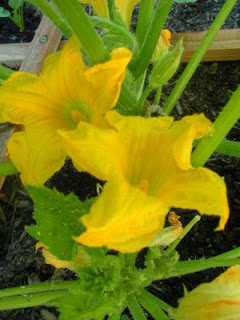 Squash blossoms are a favorite of the bees in the garden.

Monster zucchini plant! The little ones next to it are winter squash. This is a new area to my garden this year and it receives a lot of sun…perfect for squash.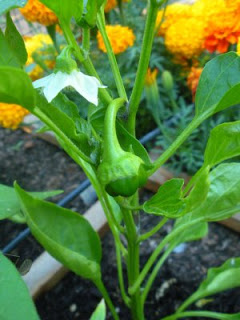 Last but not least, here are some peppers and blossoms. We have three varieties of peppers this year and they are all looking good so far. We tend to have puny peppers so I am hoping that this time I picked varieties that like our soil and weather.
I hope you enjoyed a glimpse into this week's garden. I am working on a post where I share our hiking/wildflower/camping adventure from last week's trip to the Oregon Coast.