Today it snowed. Today it rained. Let's just say we were surprised at how many birds we had in our feeders despite the crazy weather.
I had my Canon Rebel out again and did some practicing and experimenting with various settings.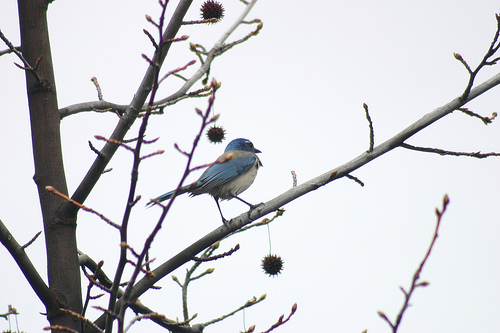 This is a resident Western Scrub Jay in our Sweet gum tree. I like the little sticker balls in this photo.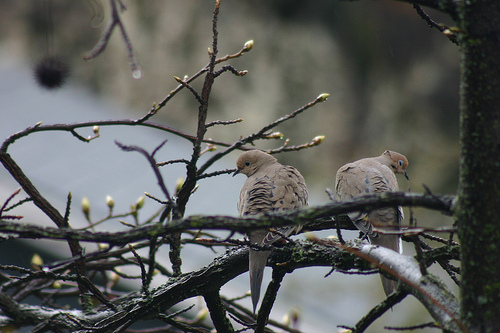 This is my absolute favorite photo of the day. A pair of Mourning doves perched in the Sweet gum tree and did some posing just for me.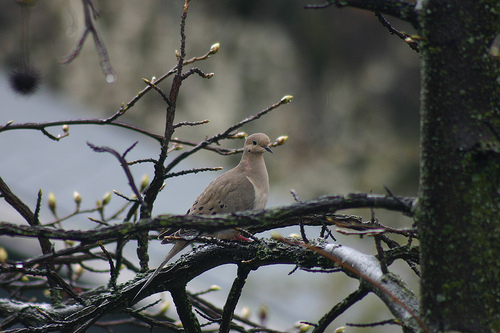 I love their little pink feet. They also make a wonderful sound when they fly. If you would like to hear what it sounds like, click over to Cornell and scroll down to where it has the listing for wing whistles. This is exactly what it sounds like.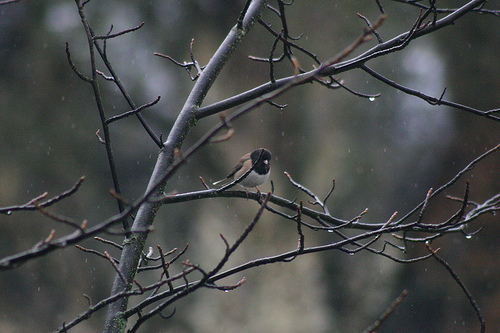 Here is one of our many, many juncos sitting in the rain.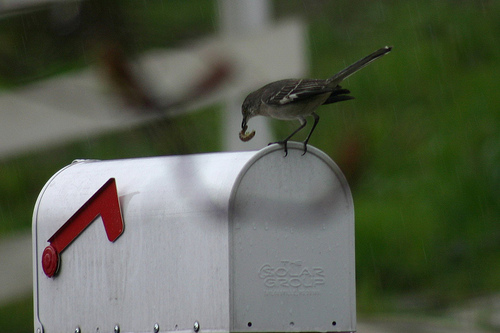 This photo is from yesterday and even though it is a little blurry, I thought you might like to see one of our Northern Mockingbirds with a tasty little treat in his mouth. He stopped on my neighbor's mailbox and looked over his shoulder at me before flying off.
That's enough birds for today……thanks for indulging my bird photography habit.