You can enjoy a simple birds homeschool nature study with these resources we have gathered for you to use in your own backyard. It is such a delight to study and learn about these beautiful creatures!
Birds Homeschool Nature Study
This is not required, but it is always good to have some birds homeschool nature study references on hand for your part of the world. Here are some bird resources I have shared about: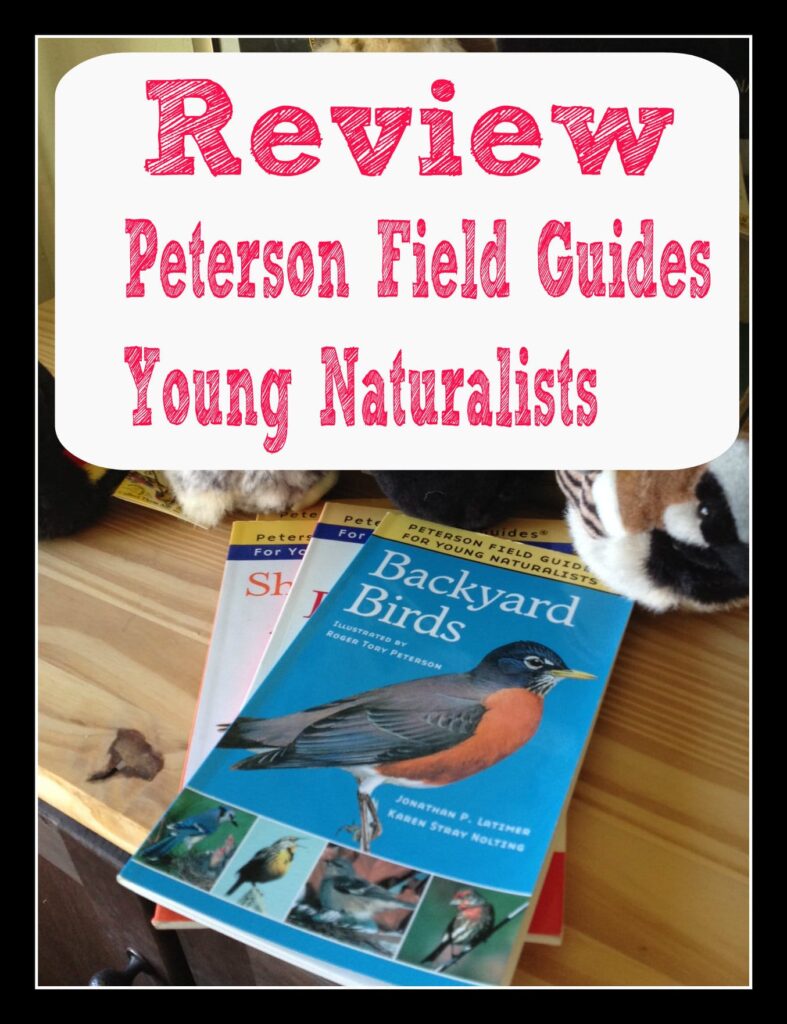 Peterson Field Guides for Young Naturalists – What would the world be without birds? Birds are a favorite subject for young children as they spy birds in their yards and at near-by parks. Nurturing a love of birds is easy when you have one or two of Peterson Field Guides for Young Naturalists on hand. These compact field guides are beautifully illustrated and feature many of the birds you can find right outside your own window. They are enjoyable to page through and you will find yourself sharing these books over and over with your family.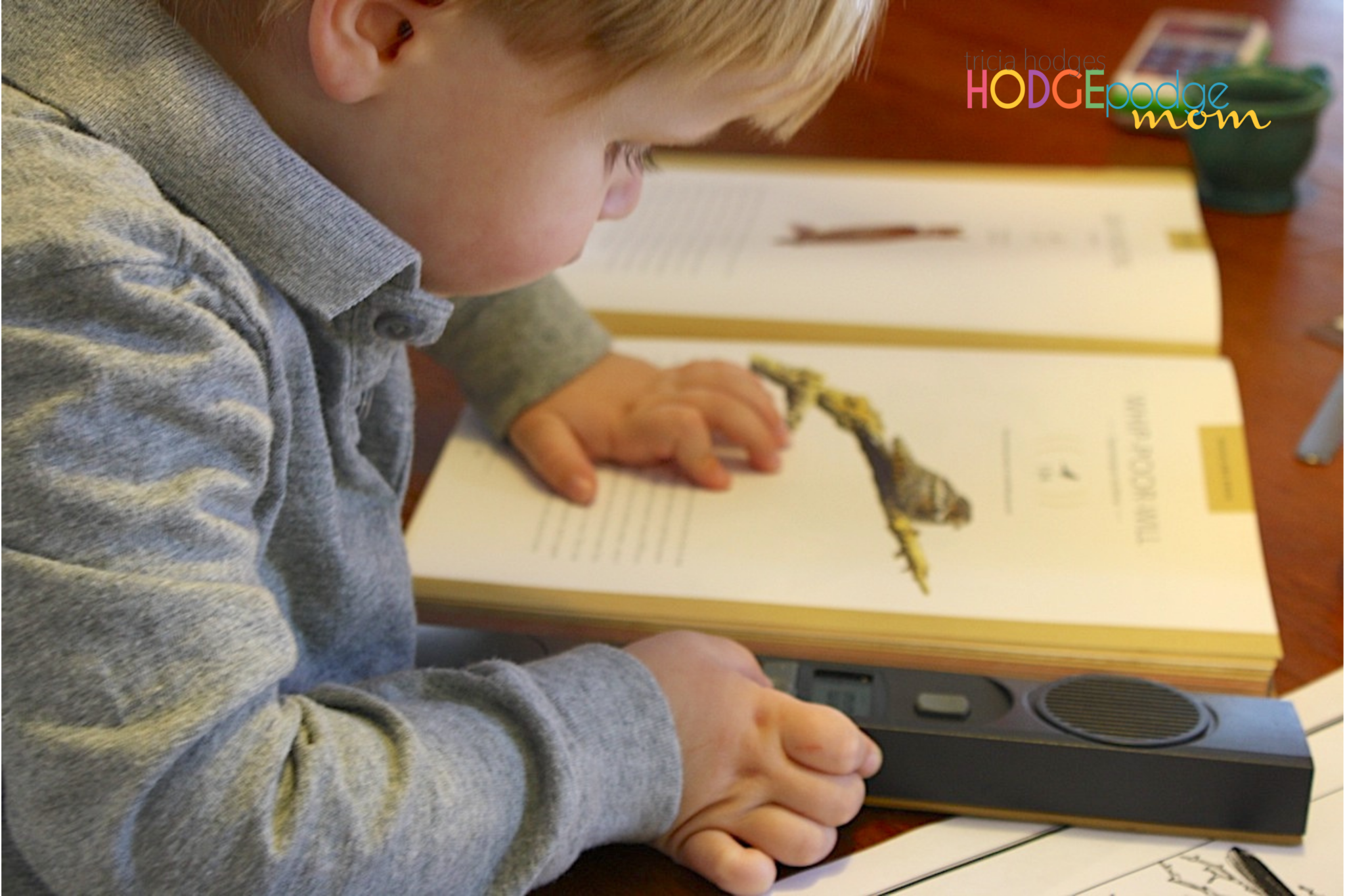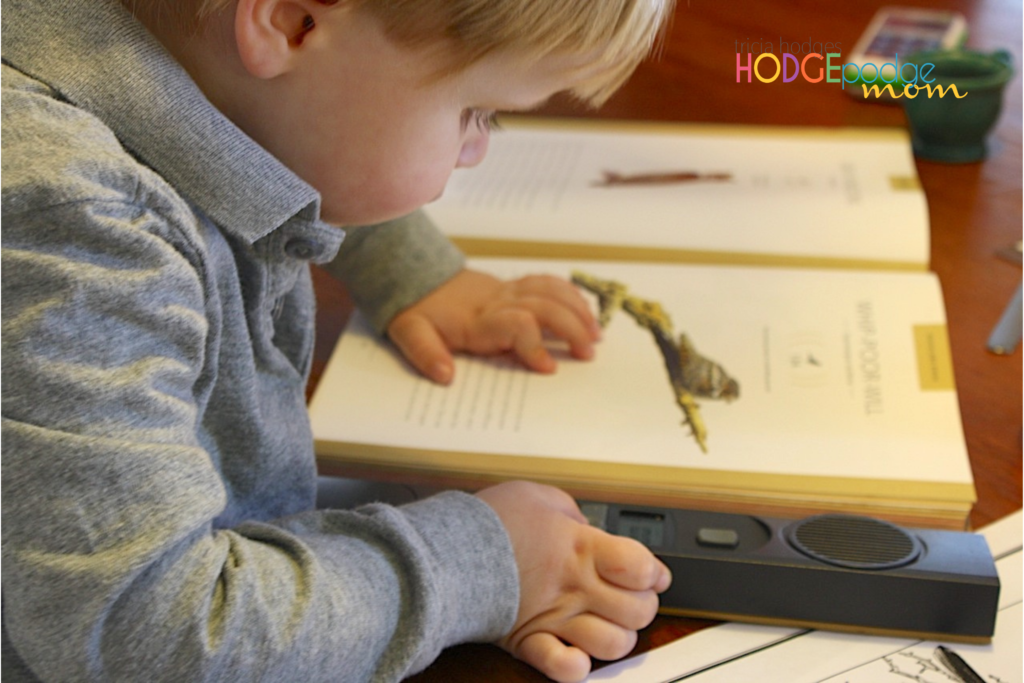 Favorite Bird Field Guides and Resources by Tricia – everything from each child choosing a favorite bird to study to bird field guides with bird songs, a window observation feeder and a suet recipe.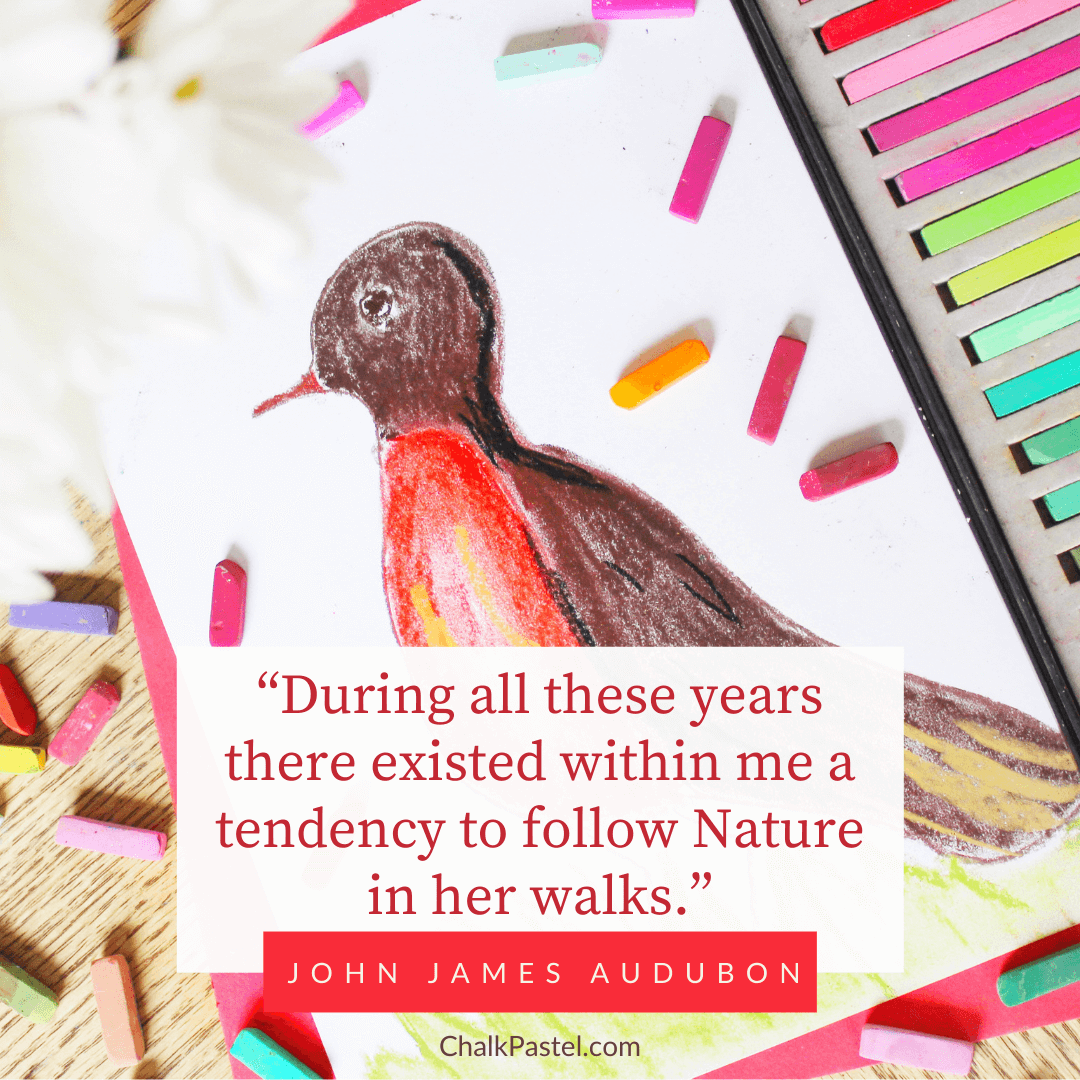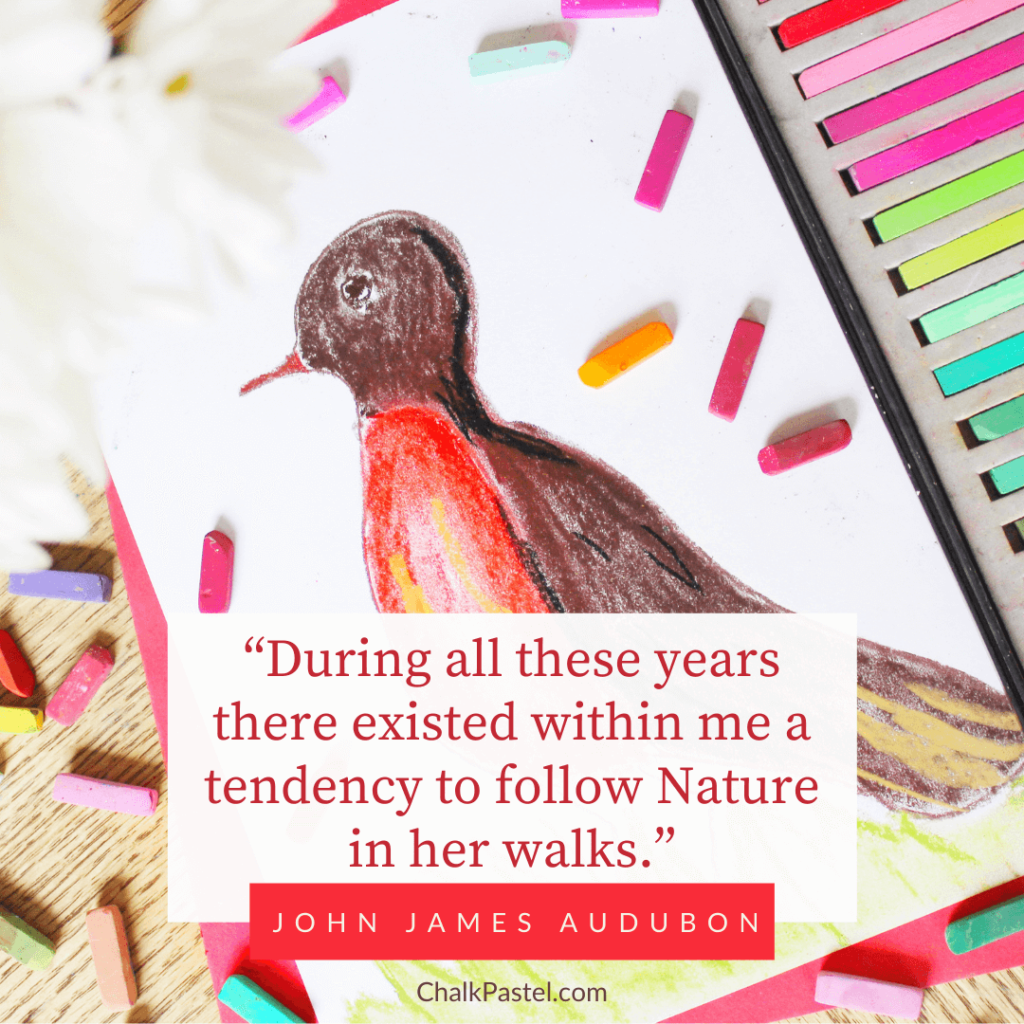 A Homeschool Bird Study with Chalk Pastels by Erin – A chalk pastels bird study with Nana is a wonderful way to introduce bird art lessons in your homeschool. Chalk pastels are perfect for preschoolers to adults. They are super easy to use with no long art supply list needed. You'll love adding these vibrant birds to your next homeschool nature study or in preparation for the Great Backyard Bird Count!
The Great Backyard Bird Count Homeschool by Heather – It's that time of the year when citizen scientists everywhere are gearing up for the Great Backyard Bird Count (GBBC). It's easy to participate and the bird count is a great way to contribute to actual data being used by ornithologists. You can have a Great Backyard Bird Count Homeschool!
Bird Study Outdoor Hour Challenges in Homeschool Nature Study Membership
All of the birds homeschool nature study resources listed are available as an Outdoor Hour Challenge in our Homeschool Nature Study membership. If you have a membership, you will be able to pull up the Outdoor Hour Challenge curriculum and print any notebook pages, coloring pages, or other printables for your birds nature study.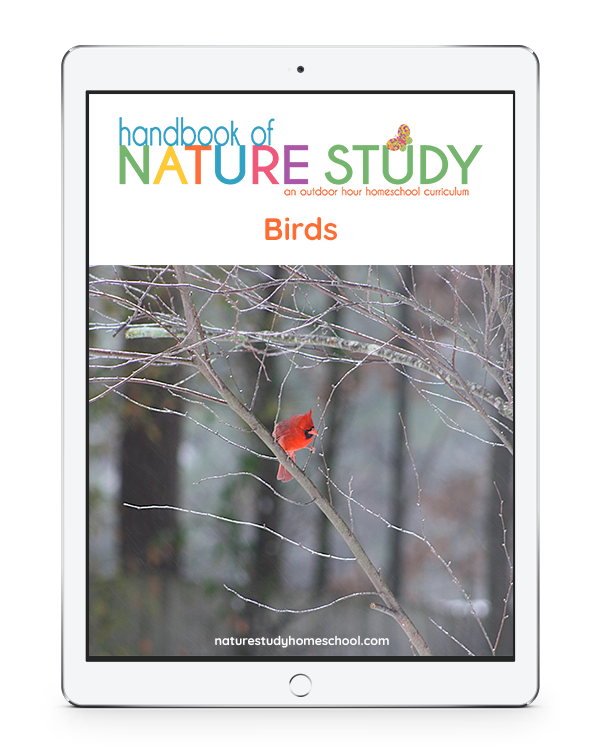 Autumn Bird
Winter Bird and Migration – Winter Outdoor Hour curriculum
Winter Birds – Winter Wednesday Outdoor Hour curriculum
Spring Bird Bird Song – Spring Outdoor Hour curriculum
American Dipper – Bird Set #1 Outdoor Hour curriculum
Baltimore Oriole – Summer Nature Study Continues
Belted Kingfisher – Autumn Nature Study Continues
Catbird – Autumn Outdoor Hour curriculum
Chickadee – More Nature Study Winter Outdoor Hour curriculum
Chicken – Autumn Outdoor Hour curriculum
Clark's Nutcracker – Bird Set #1
Common Raven – Forest Fun Outdoor Hour curriculum
Crane- Bird Set #1
Egret – Bird Set #1
Flicker –Winter Nature Study Continues
Goose – Autumn Outdoor Hour curriculum
Hawks – Autumn Nature Study Continues Outdoor Hour curriculum
Horned Lark – Bird Set #1
House Sparrow – More Nature Study Autumn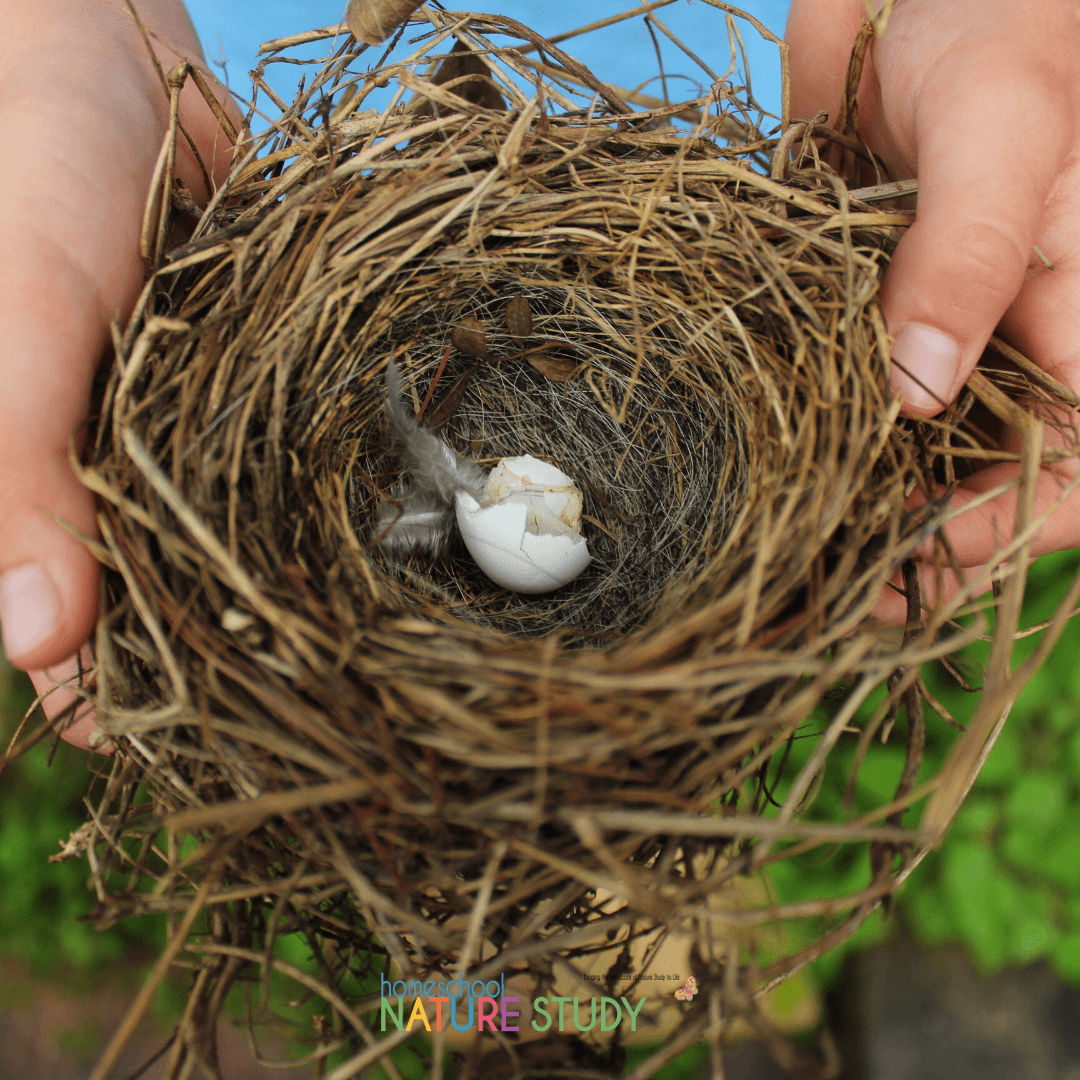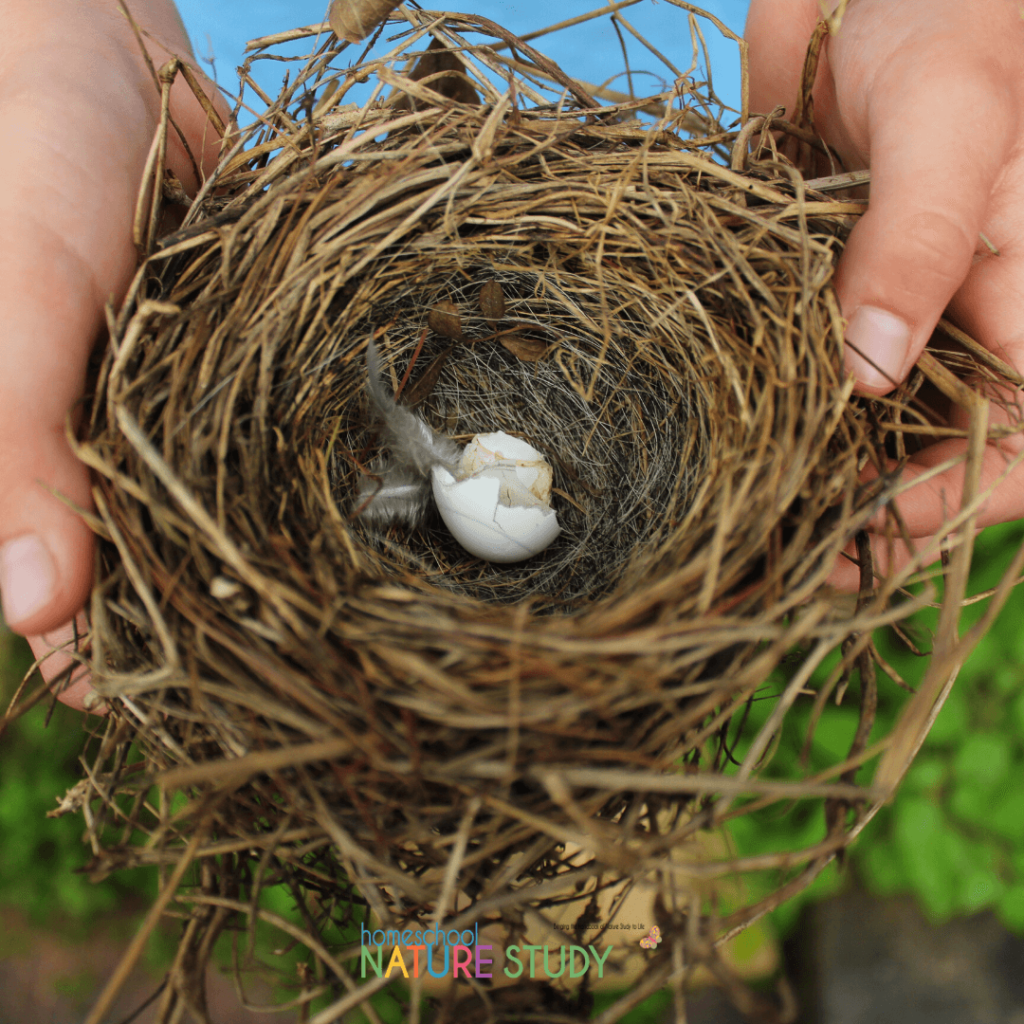 Hummingbirds and Nests – More Nature Study Summer
Magpie – Bird Set #1
Owl and Owl Pellets – Summer Outdoor Hour curriculum
Owl Study and Printable Notebook Page
Pelican – Bird Set #1
Quail – Forest Fun
Robin – More Nature Study Spring
Sandhill Crane – Bird Set #1
Sapsucker – Autumn
Snipe – Bird Set #1
Starlings
Swallows – Autumn
Swan – Bird Set #1
Turkey – Autumn
Western Tanager – Forest Fun
Woodpeckers
This collection of Outdoor Hour Challenges features an incredibly interesting group of birds: pelican, sandhill crane, Clark's nutcracker, egret, American dipper, horned lark, magpie, swan, and snipe.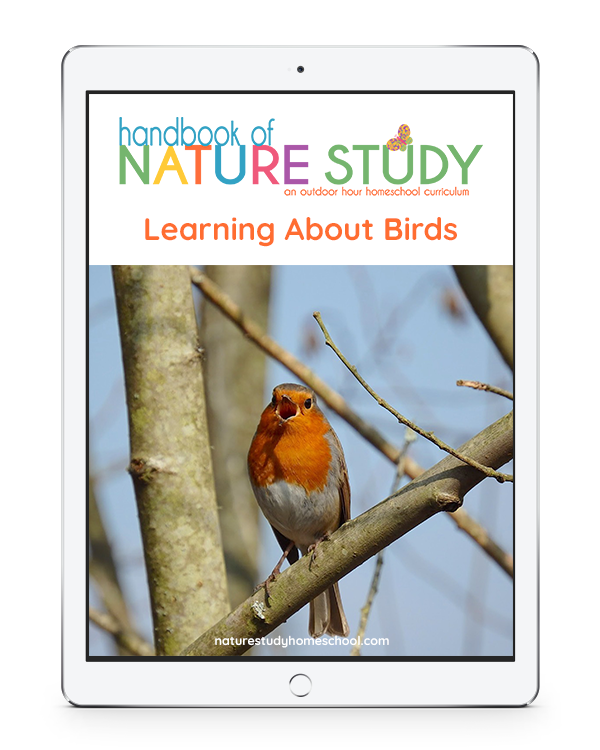 This Homeschool Nature Study Course is a collection of the Birds By Color series with custom notebooking pages, clear images, and lots of links and resources for you to use in your bird nature study. You can access this book by purchasing an Ultimate or Journey level membership here on the Handbook of Nature Study website.
Studying Birds By Color
Red Birds – Robins, Cardinals, House Finches
Blue Birds – Jays and Bluebirds
Yellow Birds – Goldfinches and Meadowlarks
Hummingbirds – Flight
Brown Birds – House Sparrows, House Wrens, and mourning Doves
Black Birds – Crow, Red-Winged Blackbird, Starling, and Cowbird
Black and White Birds – Woodpecker, Chickadee, Nuthatch, Towhee
Gray Birds – Pigeon and Mockingbird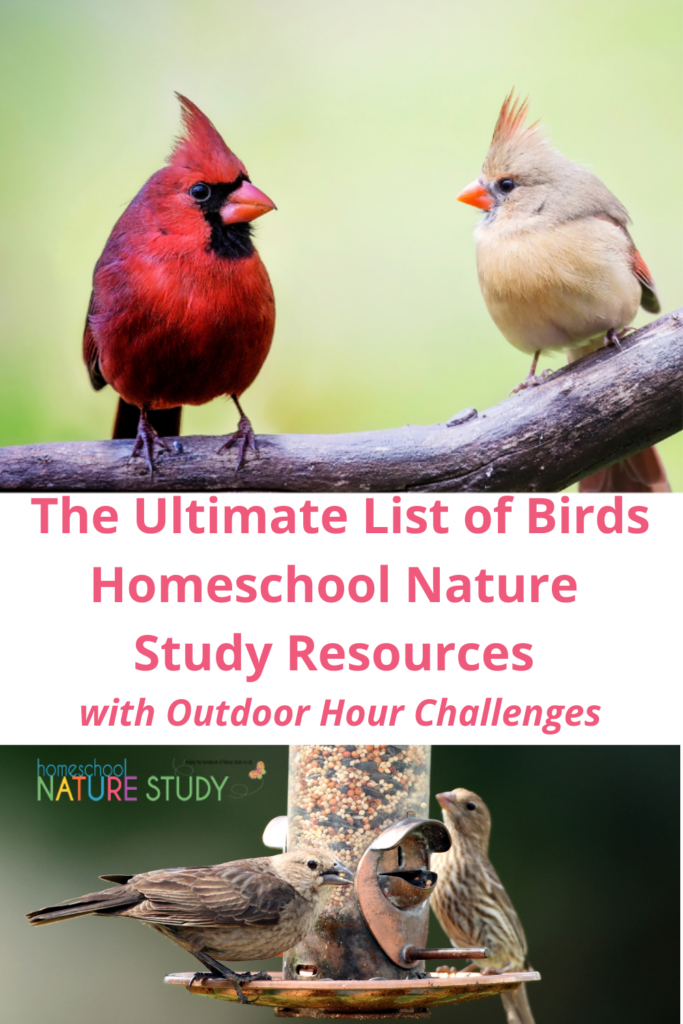 Follow our Bird Nature Study Pinterest Board!
Even More Misc. Bird Study Ideas
We encourage you to take a closer look at these bird study ideas:
Feet
Flight
Eyes and Ears
Beaks
Feathers
Wing and Tail Shape
Starting a Bird Life List
10 Ideas for Keeping a Bird Life List
Birding By Ear
Bird Study and Nature Table Printable
Bird Field Guide Cards Printable
Additional Homeschool Nature Study You May Find Helpful
Bird Nature Journal Ideas and the Great Backyard Bird Count

(coming soon)

Book Review: Bird Watching Answer Book

(coming soon)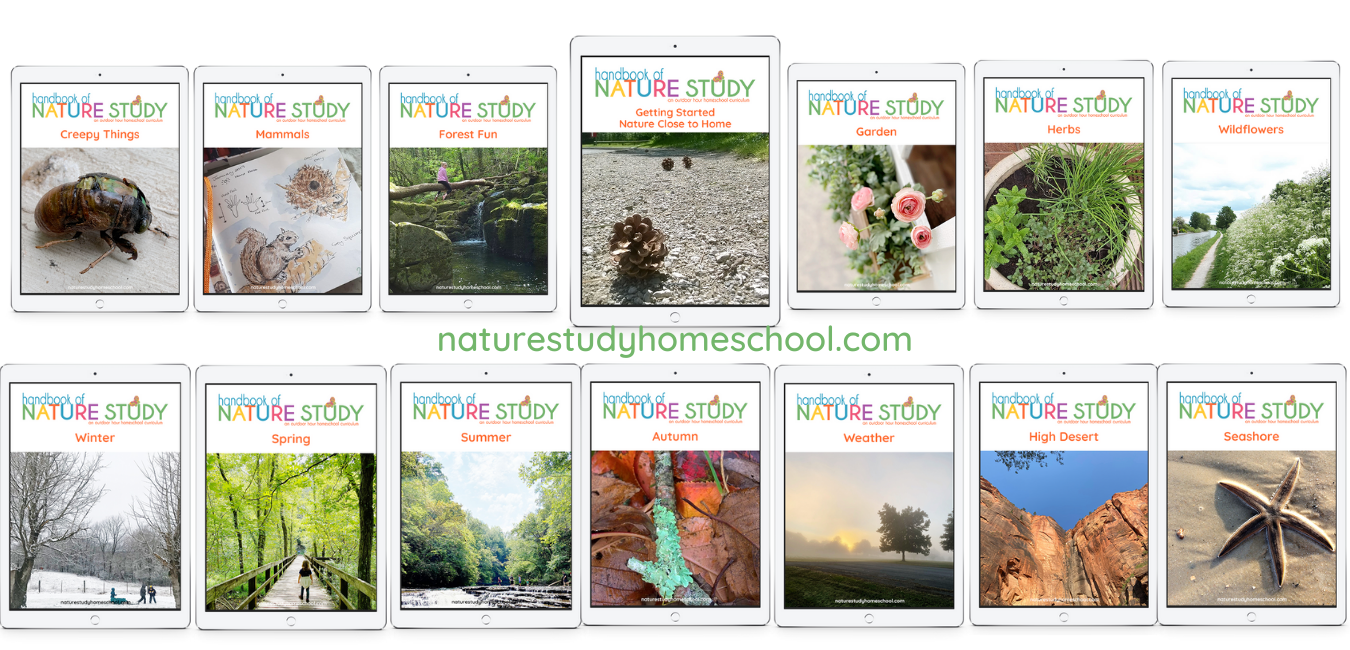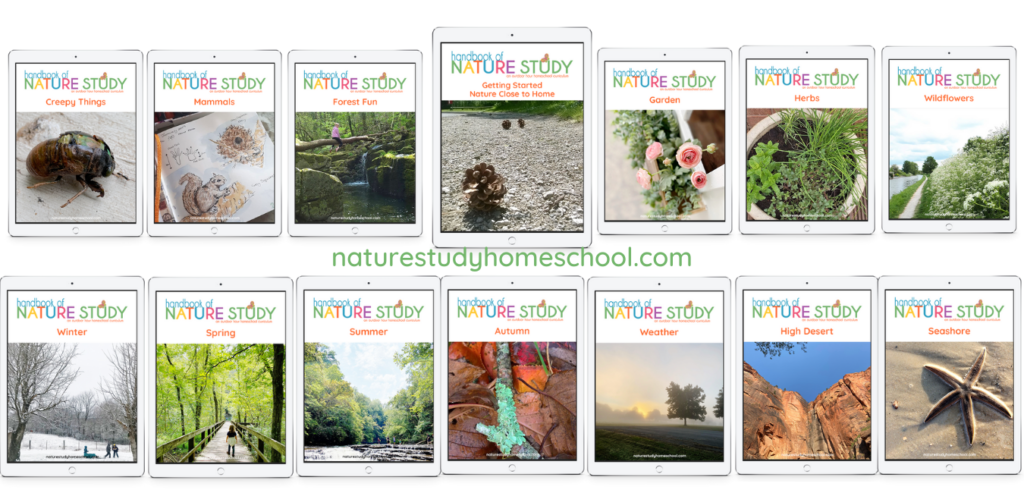 Join The Homeschool Nature Study Membership for Year Round Support
Can you believe all of these bird resources you will find in membership? You will also find a continuing series on bird nature study, bird watching and attracting birds plus all the Outdoor Hour Challenges for nature study in our Homeschool Nature Study membership. There are 25+ continuing courses with matching Outdoor Hour curriculum that will bring the Handbook of Nature Study to life in your homeschool! In addition, there is an interactive monthly calendar with daily nature study prompt – all at your fingertips!
-First published by Barb January 2011 and updated by Tricia January 2022