Can you believe it is almost December? I thought I could fit in another November World post or two before the end of the month. It is surprising what you will see if keep your eyes open!
It has been really cold the last week or so and when I opened my blinds early in the morning a few days ago, this is what I saw at my birdfeeder.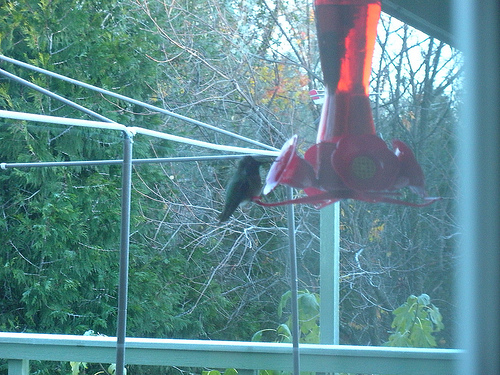 Mr. Hummingbird.
We still have hummingbirds in our yard although the temperatures have been in the low 30s and the world has been frozen. Another day I saw some hummingbirds in my remaining lavender blooms in the front yard. One morning the feeder was frozen so I had to bring it in and defrost it and refill it with more liquid. Two hummingbirds come regularly and sit and feed for long periods of time and then they fly off. I am not sure if they are the same birds over and over or whether they are different birds migrating. So many questions….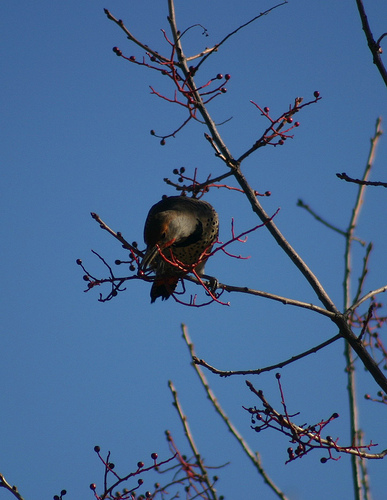 Later in the day, this Northern Flicker (red shafted) caught my son's attention and he had to run in and get me to see it. Over the years Mr. A has become a great spotter of birds and I think it is because we have taken the time, one bird at a time, to get to know them and their habits.

The Chinese pistache tree in our front yard has little red-orange nuts on it this time of year. The local birds come here quite frequently and there seems to be quite a few migratory birds that stop by once or twice a year to enjoy the nuts. Here is a whole gang of different birds in the tree at one time.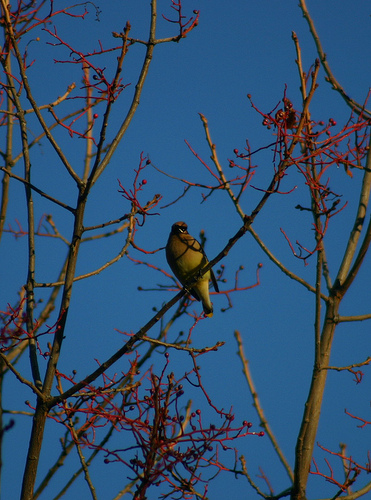 One of my favorite colorful birds was visiting, the Cedar Waxwing.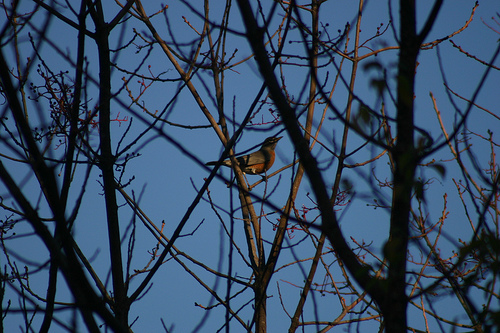 Mr American Robin was there too making his presence known.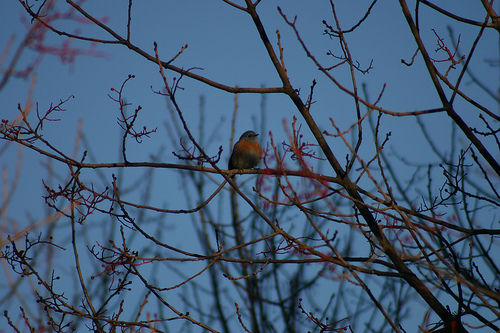 And don't forget Mr. Western bluebird. I see these just about every day now and I love them. We are thinking of finding a place to put a bluebird house for them to nest in but we need to do some more research about size and location.
November World birds seem to cheer even the coldest day up!