Outdoor Hour Challenge
Flicker Bird Nature Study
Since writing this challenge years ago, we've moved to Central Oregon where we have an abundance of Norther flickers. I observe them every day at my bird feeder right outside my window. They're such beautifully colored birds and I never get tired of watching them cling to our tree and then swoop down to the suet feeder. Their large size makes them easy to identify but we often hear them long before we see them. You may also see them land on the ground so don't be surprised about that behavior.
I hope that you can use the links in the original challenge to look at and hear the sounds of the Northern flicker. If you would rather study another tree clinging bird, you'll find several links in the challenge to get you started.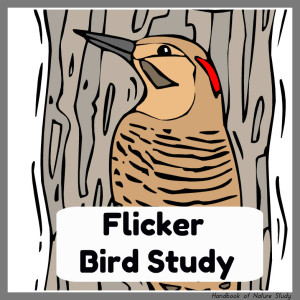 View the original challenge here: Outdoor Hour Challenge – Flicker.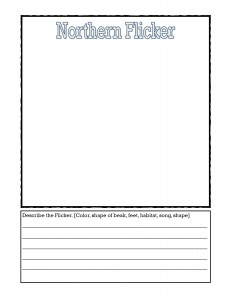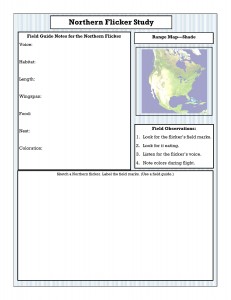 If you have access to the Winter Nature Study Continues ebook, there are two notebook pages to choose from for your nature journal.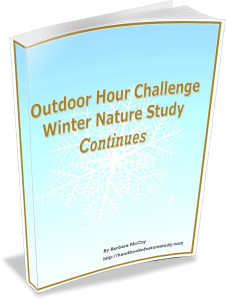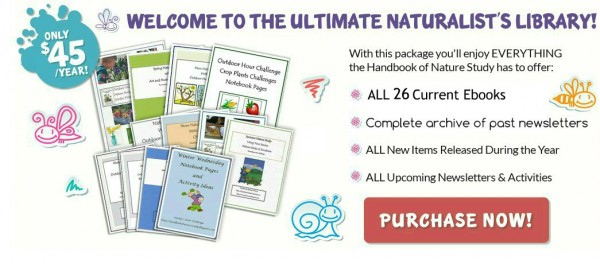 To purchase an Ultimate Naturalist Library membership, click on over to the Join Us page at any time.
You can use the discount code NATURE5 to receive $5 off your Ultimate Naturalist Library membership.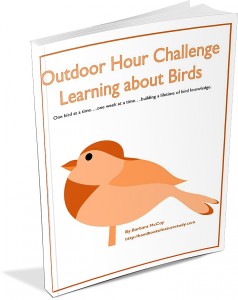 You may wish to download and use the Learning About Birds ebook available in the Ultimate Naturalist Library. There are lots of birds included in this ebook, including tree clinging birds like the woodpecker and the nuthatch.