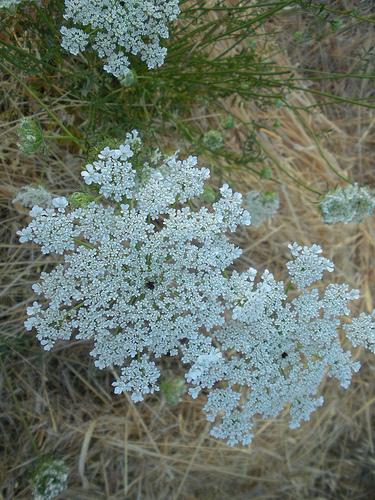 Queen Anne's Lace August 2010 Summer Study
I woke up this morning and realized that I did not schedule a winter study for our year-long Queen Anne's Lace activity. So guess what? I will make it a bonus challenge with a free notebook page for all of you who are participating in this year-long activity.
We started way back last summer finding our own little patches of Queen Anne's Lace to watch for a complete year. You can read about that challenge HERE.
Then in the autumn many of us returned to our patch of Queen Anne's Lace and did some observations and nature journal entries. You can read about that challenge HERE.
Now it is the middle of winter and time to return to our Queen Anne's Lace to make some new observations.
1. Read the section in the Handbook of Nature Study on Queen Anne's Lace if you have not done so before. This is found starting on page 542 or it is the last subject in the "weeds" section if you have a different version that I do.
2. Return to your patch of Queen Anne's Lace to make some wintery observations. Look at the shape of the plant, the feel of the stem, the look of the flower clusters and observe the seeds. We have some Queen Anne's Lace plants that we want to remove so we will be pulling it up by the roots. We will take the opportunity to observe the tap root. (Please do not remove any plant by its roots unless you have permission from the property owner or it is in your own garden.)
3. Complete a nature journal entry with a sketch or watercolor of your Queen Anne's Lace. You can also use the provided notebook page.