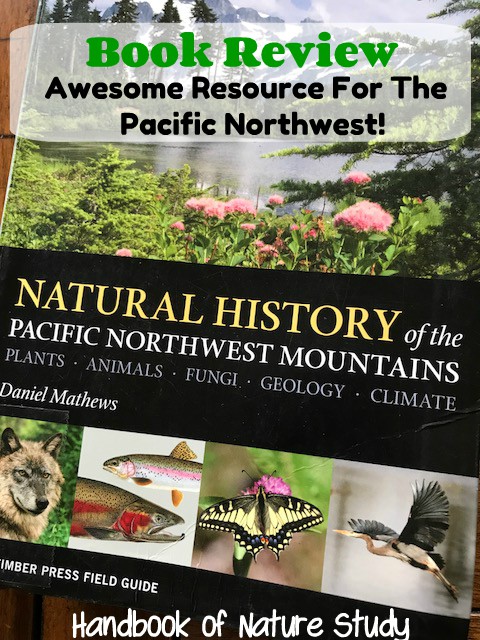 It's been awhile since I wrote a book review here on the Handbook of Nature Study. I try to share only the best of the books that make it to my home nature library shelf, the books I use all the time and LOVE. So, this book, Natural History of the Pacific Northwest Mountains by Daniel Mathews, is just such a book! I use it as a reference when I return home from a hike and I've seen something that captured my interest.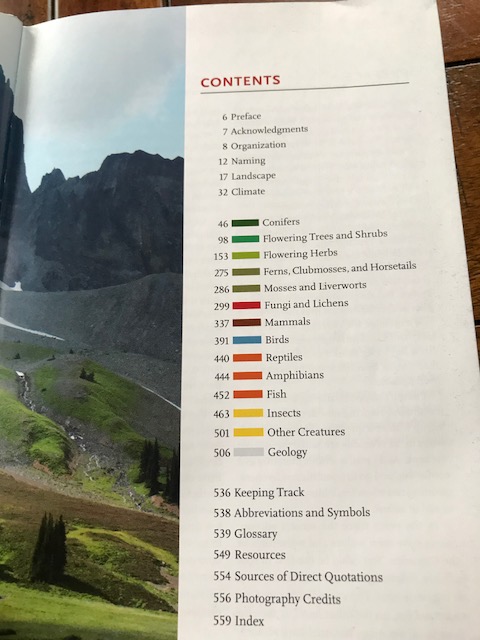 It covers all the basics: trees, shrubs, flowers, ferns, mosses, lichens, mammals, birds, reptiles, amphibians, fish, insects, geology and even the climate. (The topics are even color coded as a quick way to flip to the right section.)
The images are full-color photographs which helps make identifying unknown subjects easier. There are also clear line drawings of additional information like the leaf shape and bud shape that make identifying plants a snap.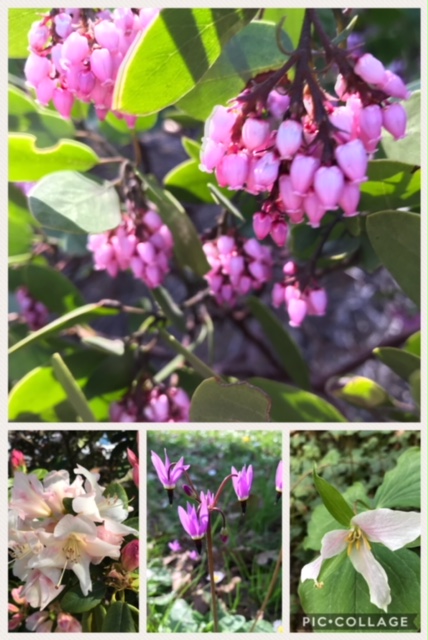 Since I'm new to this part of the world, I enjoy just paging through the book and digging in deeper where I find something of interest. I'm currently working on the wildflower section since it's coming up on spring and summer blooming season. I digested the bird section this past winter as I listed in my nature journal the birds that visited my yard and on the river behind our house.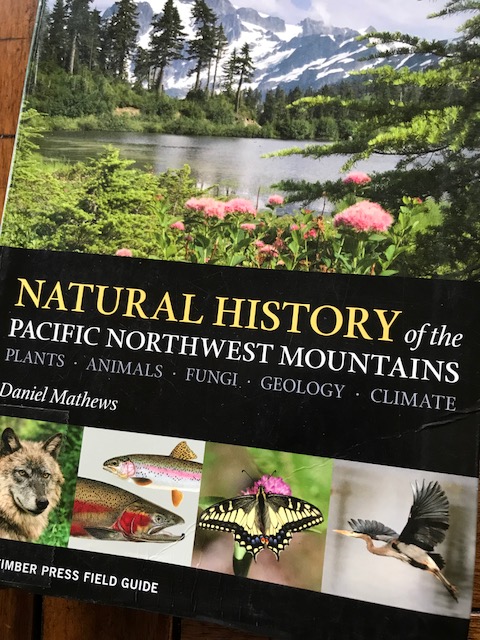 This review includes Amazon.com affiliate links.
I'm also enjoying this book because it's more than a field guide. There are boxes that introduce people (that plants and animals are named for), boxes that explain fascinating additional information on things like animal sonar, torpor and hibernation, wing shapes, corkscrew trees, and so on. I love learning little tidbits along with my nature study and many of these facts make their way into my nature journal.
Note: My home is not specifically in the range that this book covers, but I still find it particularly useful since we many times travel to the range that is included: western Washington, southwestern British Columbia, and northwestern Oregon.
I give this book two thumbs up if you live or visit this part of the world…my neck of the woods. It's a valuable part of my local nature study library shelf.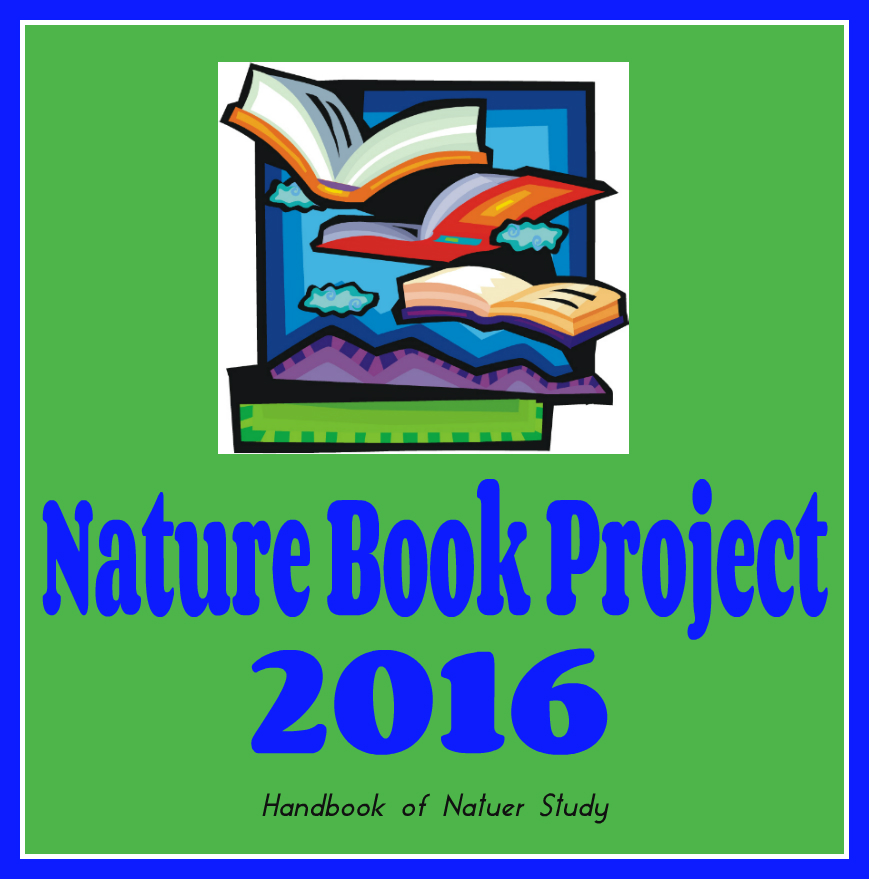 I've written quite a few book reviews in the past as part of my Nature Book Projects. You can find the selections from 2016 in the link below. Make sure to scroll to the bottom of the post to see the entire list.