Brand New! Outdoor Hour Challenge
Fireweed Wildflower Nature Study
Fireweed (Chamerion angustifolium) gets its name from its ability to quickly populate a recently burned out or disturbed area. It's hard to believe how this wildflower springs to life after a devastating wildfire, but it does so among the ashes!
Here are a few ideas to get you started.
Look for pink spires of flowers on top of tall leafy stems with narrow willow-like leaves. See the images in this ebook and in the links below. Here's a nice YouTube video for you to watch: Fireweed.
Look up the range map on USDA: Fireweed Range. Check to see if you have fireweed in your local area. Use the printable fact sheet from the USDA to learn all you can about this common wildflower: Fireweed Plant Guide.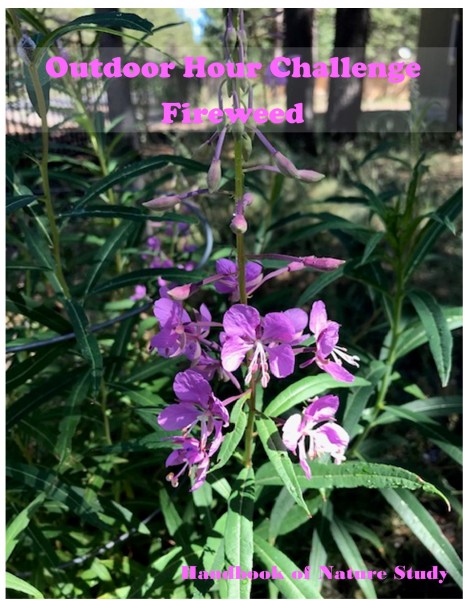 If you have a membership here on the Handbook of Nature Study, you'll find the complete challenge with images, more links to resources and videos, journaling ideas, a notebook page, and ideas for studying flowers in the evening primrose family. You'll need to sign into your Ultimate or Journey level membership to see the book download.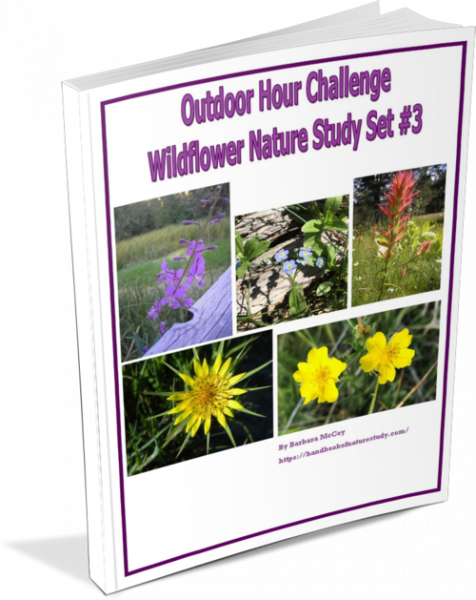 Here's a sample from the Wildflower ebook: Outdoor Hour Challenge Wildflower Set 3 Sample
To purchase an Ultimate Naturalist Library membership, you can click on over to the Join Us page at any time.