Brand New! Outdoor Hour Challenge
Silverweed Wildflower Nature Study
We're starting the new Outdoor Hour Challenge series of wildflowers with the common silverweed. This plant is in the rose family and many of us in North America will be able to spot it after a simple study of its characteristics and an image or two. Thankfully, the silverweed has a very distinctive leaf pattern which helps us distinguish it from other small yellow flowered wildflowers.
Here are a few ideas to get you started. If you have a membership here on the Handbook of Nature Study, you'll find the complete challenge with images, more links to resources and videos, journaling ideas, a notebook page, and ideas for studying flowers in the rose family. You'll need to sign into your Ultimate or Journey level membership to see the book download.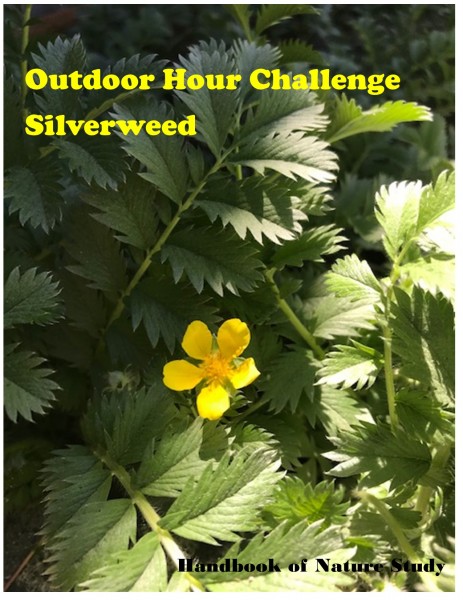 Look for common silverweed in sandy habitats along stream banks, shorelines, and meadows. It is low growing and there are mats of flat rosettes with creeping red colored runners. Another identifying feature is the leaves that have up to 20 leaflets with smaller ones mixed in among the larger ones. There is a single golden yellow flower on a leafless stalk.
The usual bloom time ranges from May to August.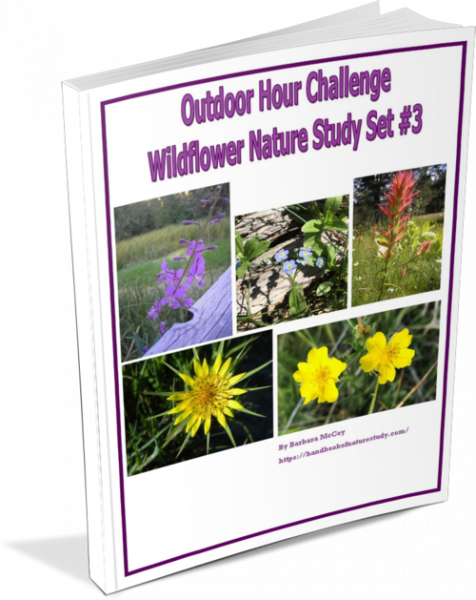 Here's a sample from the Wildflower ebook: OHC Wildflower Set 3 Sample
To purchase an Ultimate Naturalist Library membership, you can click on over to the Join Us page at any time.