The sun was out and we jumped on the chance to go to the snow for some fun and refreshment.
Let's just say it was breathtaking….far too awesome for words.
(Not sure if you are on an email subscription if the video shows up, but you can click over to my blog and view a 30 second video of the landscape.)
It was so quiet and we had the whole place to ourselves. This is the best kind of hike…time to enjoy the quiet and the beauty. Look at those cattails. It reminds me that in the summer this place is hopping with red-winged blackbirds and egrets. This day we saw nuthatches, mountain chickadees, and a raven. It was surprisingly quiet.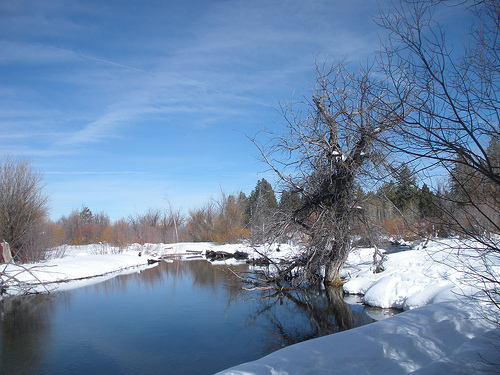 The beavers have actually dammed up the regular waterway and it is now flowing around the right side instead of straight through. Fascinating.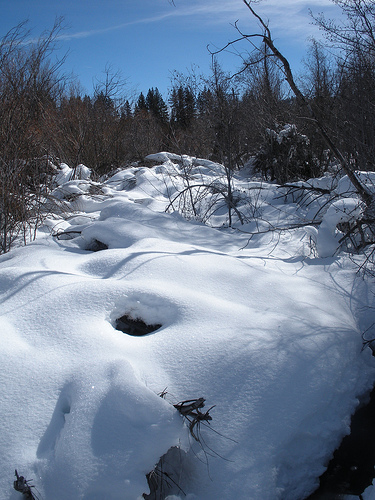 Some of the creek is actually all covered over with snow…you can see openings where the water is frozen over. As many years as we have been coming here in the winter, we have never seen this before.

Not very many tracks in the snow this time…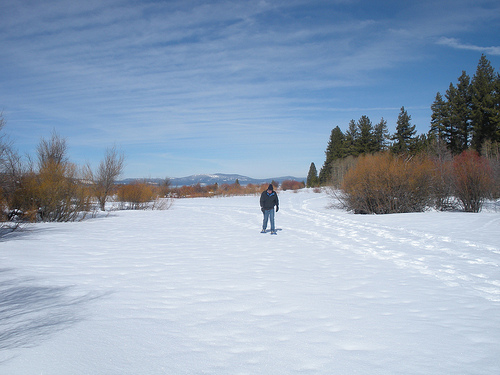 As usual, we end up spreading out and just taking the trail at our own pace. We are usually all within eyesight of each other but keeping a nice distance in between.
As much as I hate to miss a day of regular schoolwork, we really needed this day to wander out in the sunshine and fresh air.