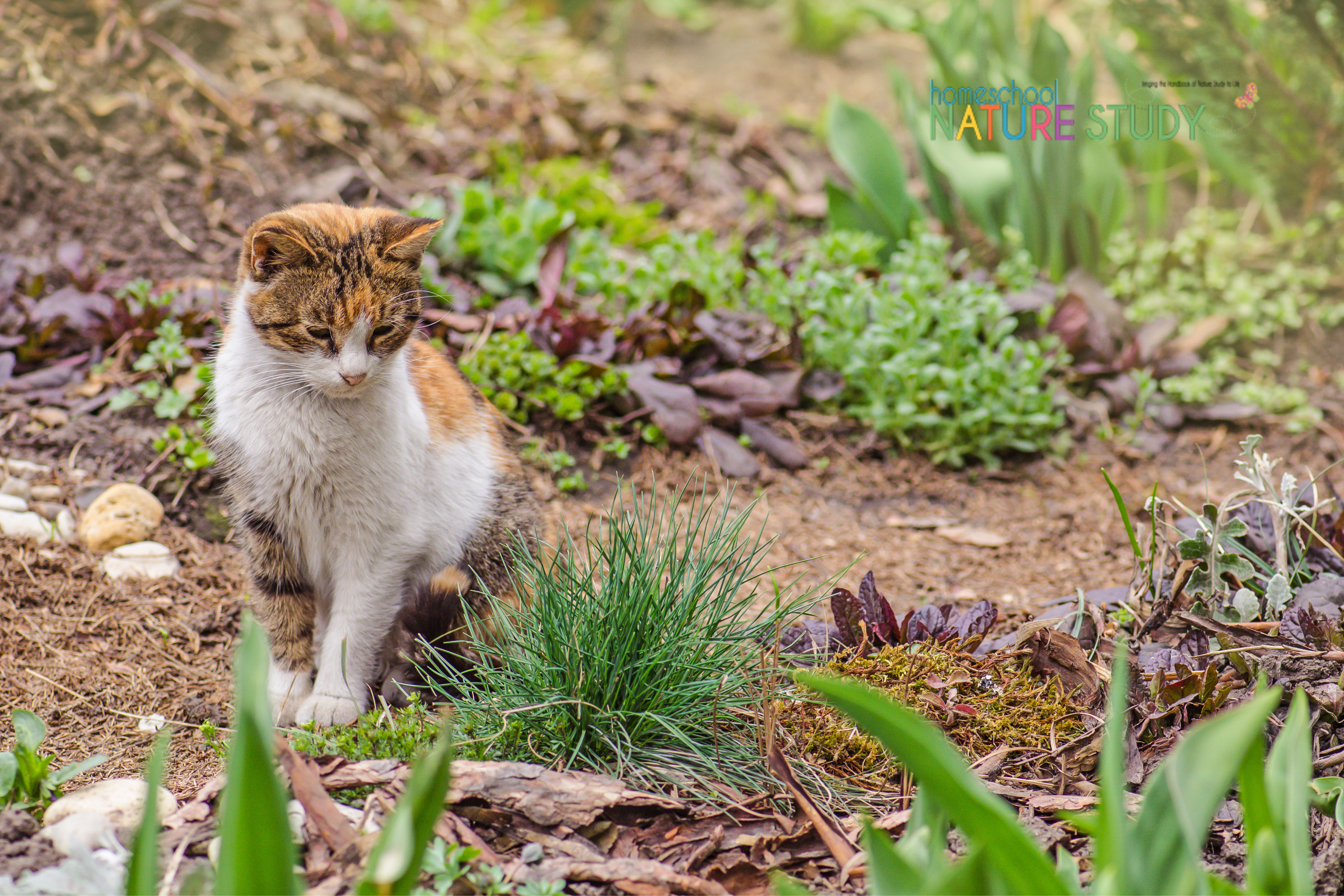 You can enjoy a simple mammals homeschool nature study with these resources we have gathered for you to use in your own backyard. It is such a delight to study and learn about these beautiful creatures!
NOTE: All of the mammals homeschool nature study resources listed are available as an Outdoor Hour Challenge in our Homeschool Nature Study membership. If you have a membership, you will be able to pull up the Outdoor Hour Challenge curriculum and print any notebook pages, coloring pages, or other printables for your mammals nature study.
Wondering how to start? Grab our FREE Getting Started with Homeschool Nature Study Guide!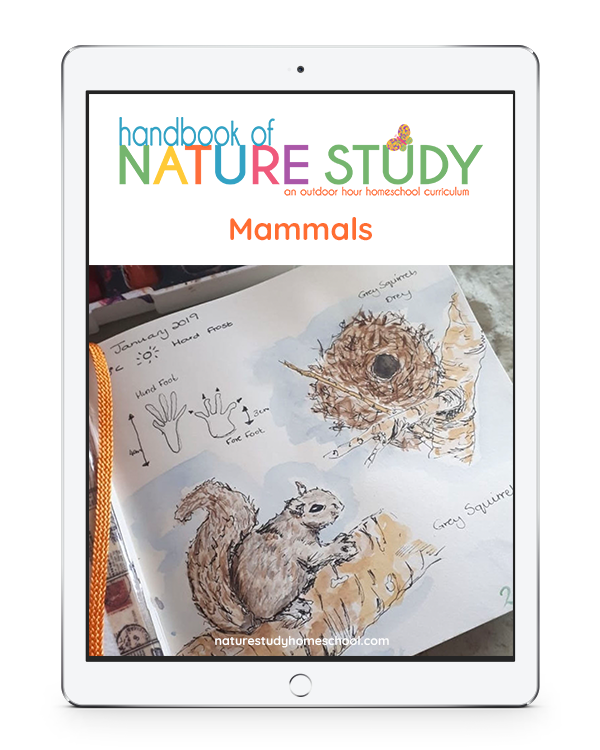 Mammals Homeschool Nature Study Using Outdoor Hour Challenges (in Nature Study Membership)
Bear – Forest Fun course
Beavers
Cats – Spring course
Cattle and Deer – Winter Continues course
Chipmunks – Autumn course (An example of a chipmunks and squirrel study with Homeschool Nature Study here)
Coyote – High Desert course
Elk – High Desert ebook
Goats – More Spring Nature Course
Golden Mantled Ground Squirrel – High Desert course
Horses – Autumn course
Moose – Forest Fun course
Mountain Lion – High Desert course
Mouse – More Summer course
Muskrat – Creepy Things course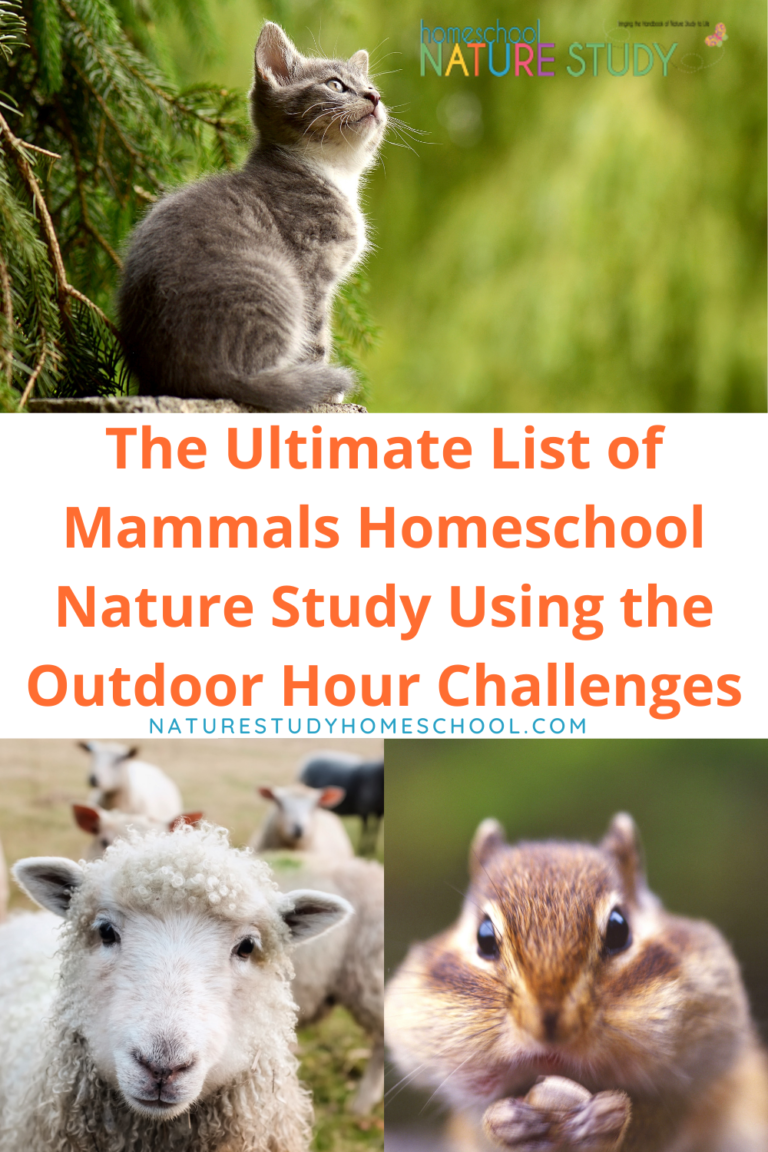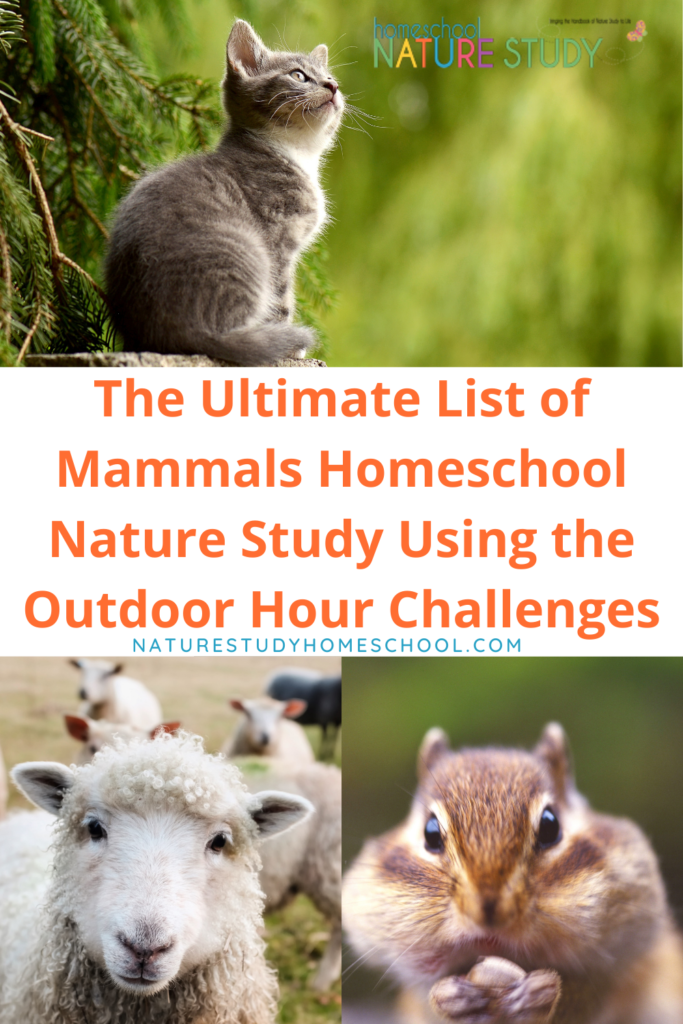 Pig – Autumn Continues course
Pocket Gopher – High Desert course
Porcupine – Forest Fun course
Rabbits
Raccoons – Summer course
Rats
River Otter – High Desert course
Sheep – More Winter course
Skunks – Summer course
Skunks and Badgers
Squirrels and Squirrels with Rodent Notebooking Page
Winter Mammals from Winter Wednesday course
Winter Mammals Hiberation – Winter Wednesday course
Winter Mammal Tracks – Winter course
Wolf, Fox, and Dog
Woodchuck, Groundhog, Prairie Dog, and Marmot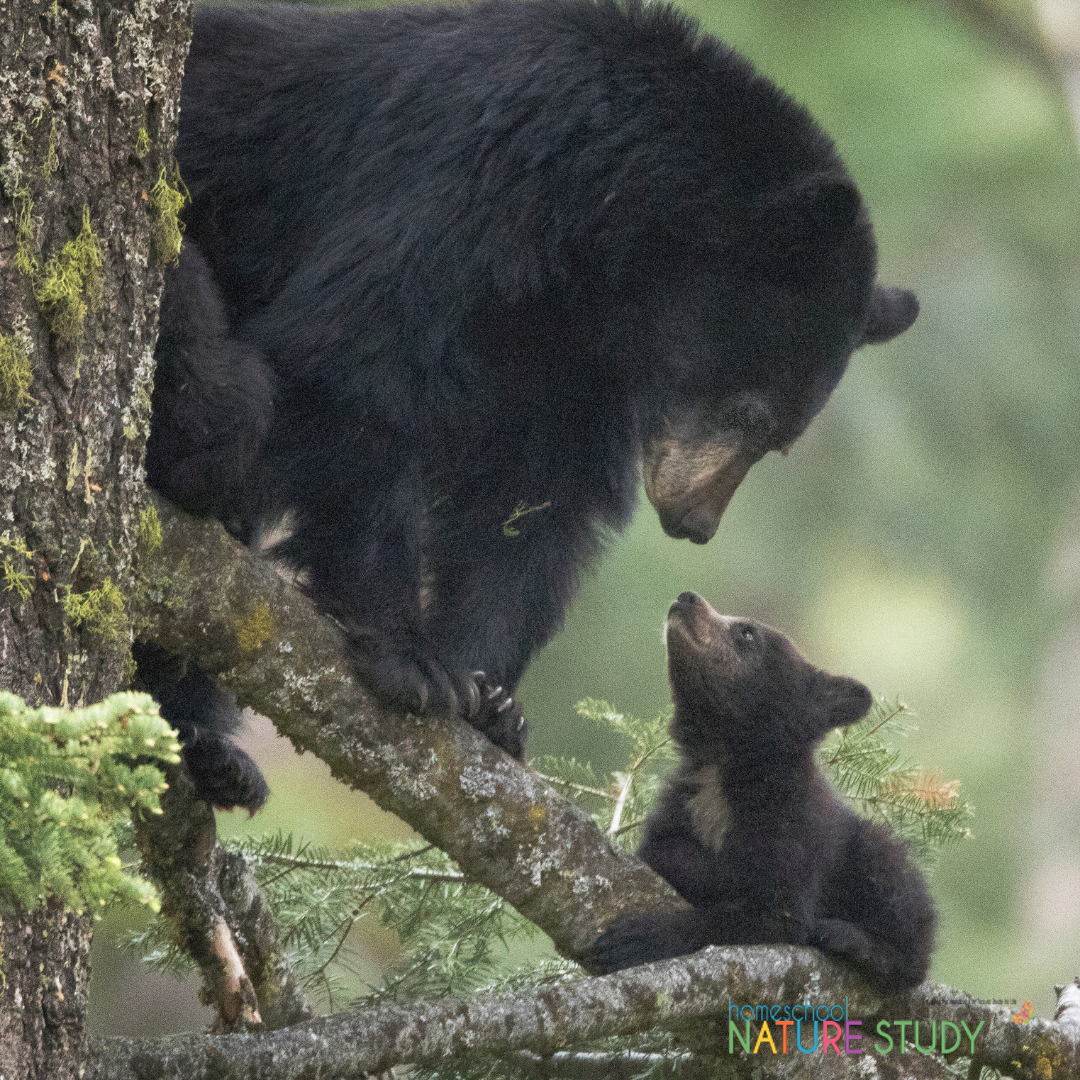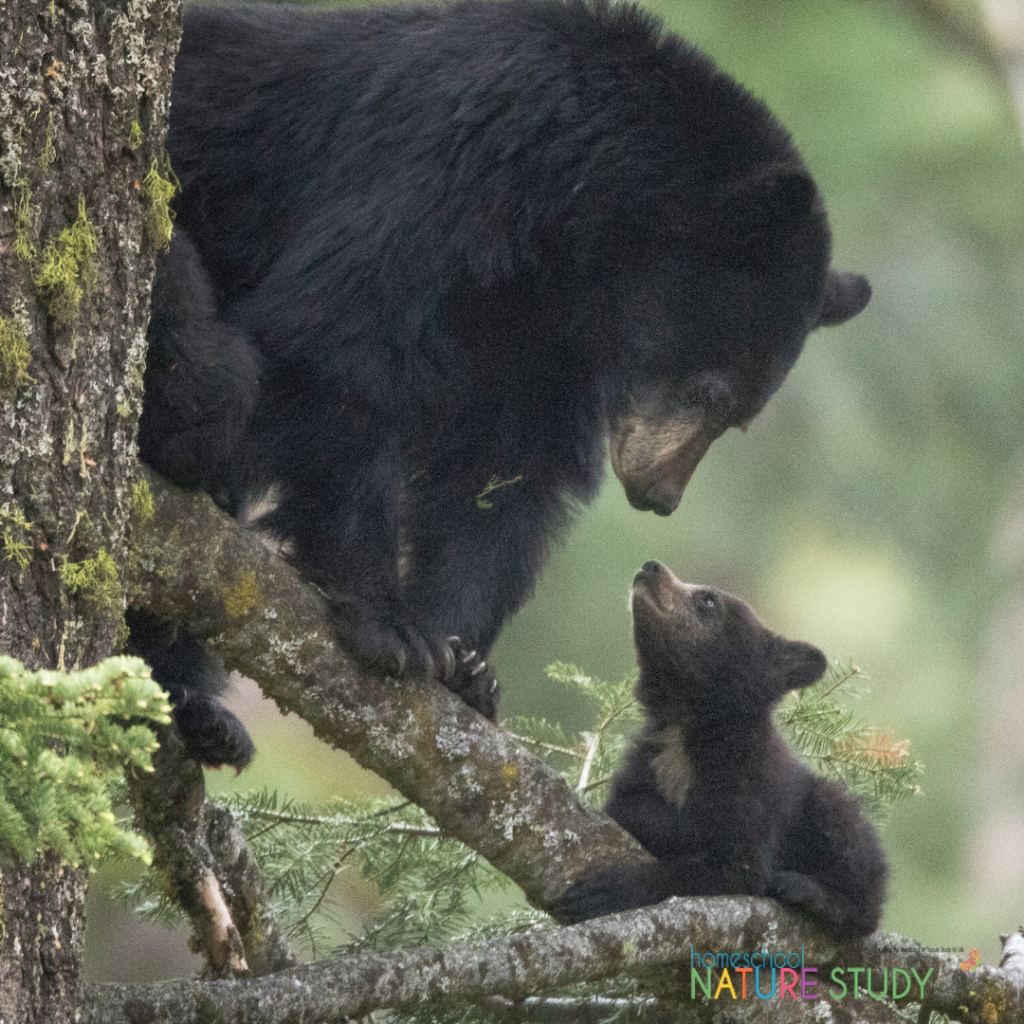 Additional Mammal Homeschool Activities Included with Membership
Mammal Outdoor Hour Challenge Notebook Page
Mammal notebook page
Running List of Mammals printable notebook page
Looking for Signs and Tracks
Mammal nature study journal idea printable. Mammals at the zoo.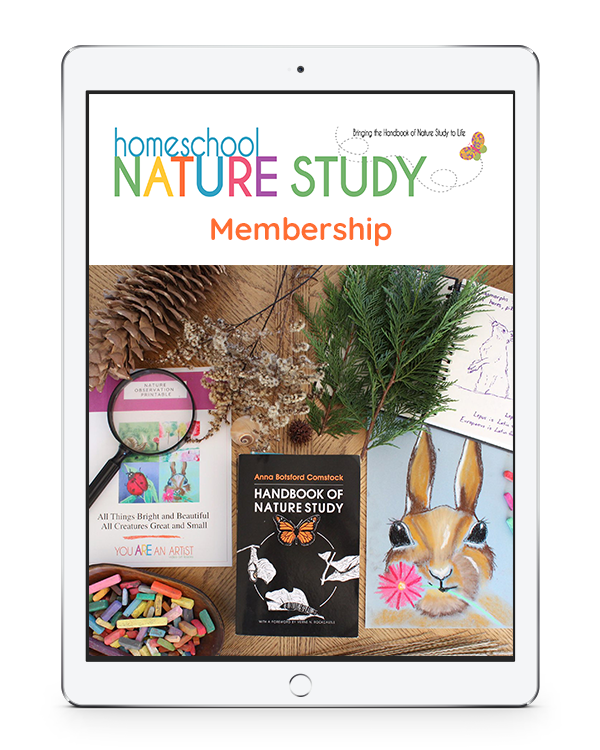 Join The Homeschool Nature Study Membership for Year Round Support
Can you believe all of these mammals resources you will find in membership? You will also find a continuing series on mammals plus all the Outdoor Hour Challenges for nature study in our Homeschool Nature Study membership. There are 25+ continuing courses with matching Outdoor Hour curriculum that will bring the Handbook of Nature Study to life in your homeschool! In addition, there is an interactive monthly calendar with daily nature study prompt – all at your fingertips!
first published 2011 by Barb and updated by Tricia 2022