Here is how to build a habit of nature study in your homeschool if you struggling with where to start. And if you have wanted to ease into a study of nature that is meaningful, but you get overwhelmed with all the programs and methods, we have the simple answer. Have fun and make memories together with these ideas.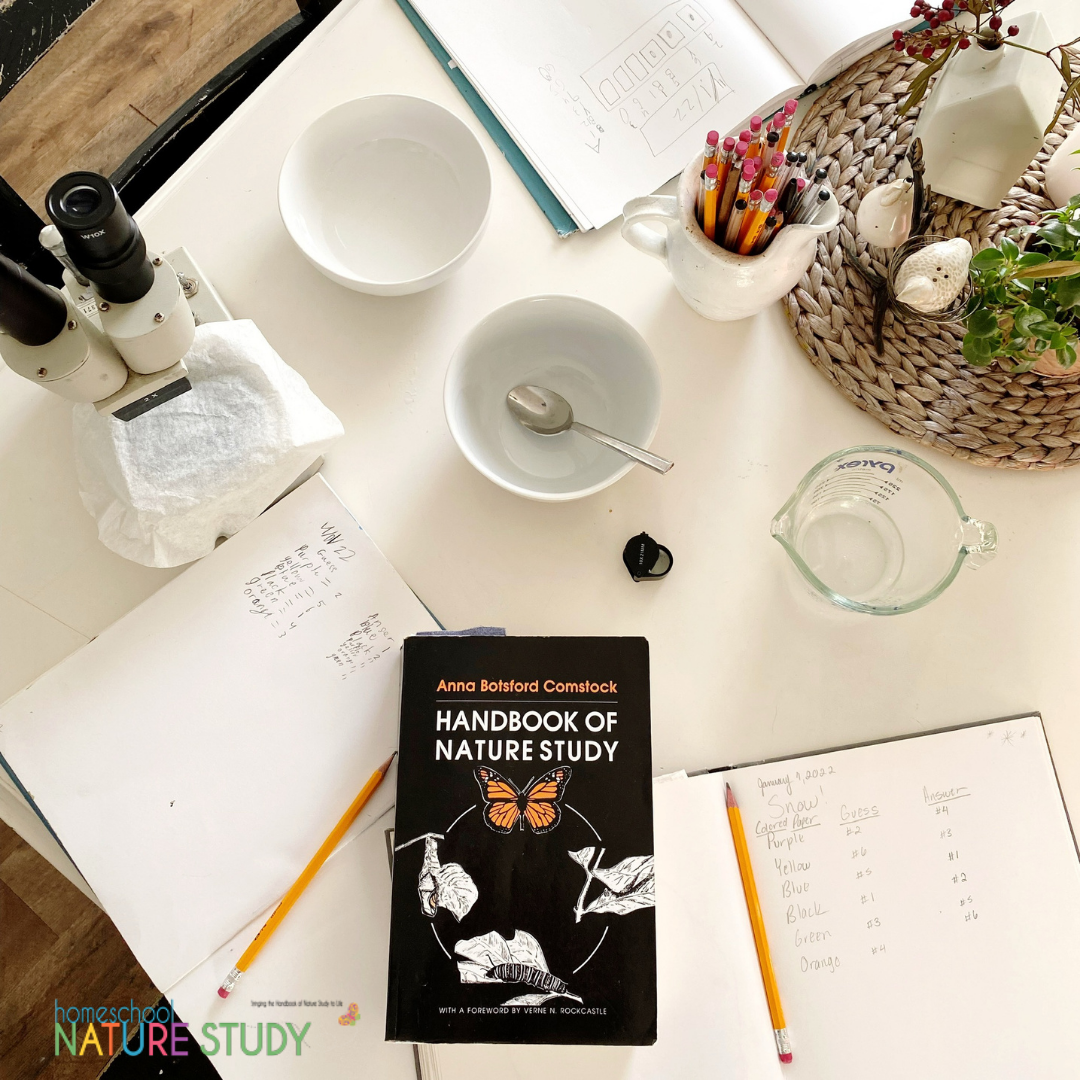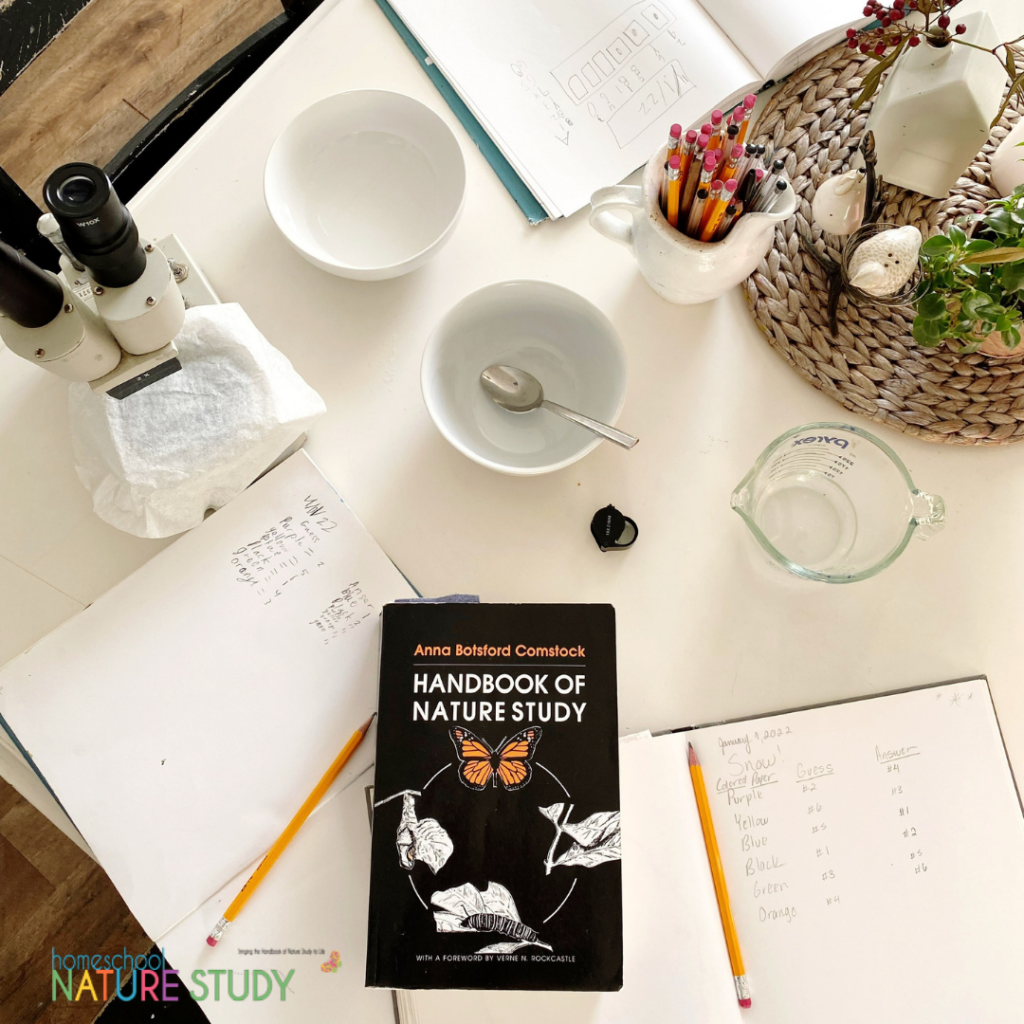 Take it One Thing at a Time – Slowly Build a Habit of Nature Study in Your Homeschool
Adults should realize that the most valuable thing children can learn is what they discover themselves about the world they live in. Once they experience first-hand the wonder of nature, they will want to make nature observation a life-long habit."

Charlotte Mason in Modern English, volume 1, page 61
Here is a simple suggestion that has worked for many families over the years. Study:
one tree
one bird
and one flower
per homeschool school year
Slowly, gradually, gently….it works. This way of structuring a bare bones nature study keeps the pressure off families just starting out with a pursuit of regular nature study. Working through the study of one subject at a time will help build your confidence and knowledge in a way that is not overwhelming.
It is sustainable over the years. In my family, I have seen the study of nature that is closest at hand build a love of things that seem common but on closer inspection, they are rather remarkable. Dandelions and oak trees spring to mind as examples of studies we did and gained a new appreciation for their design and beauty.
You can apply this idea to any areas of nature study that you wish. You could add an insect or a mammal each year. Or you can try a reptile or a fungus or a constellation. The beauty of this method of easing into nature study with your children is that you can follow their interests.
As a way of introduction to this method, I will share some ideas for a tree, a bird, and a wildflower.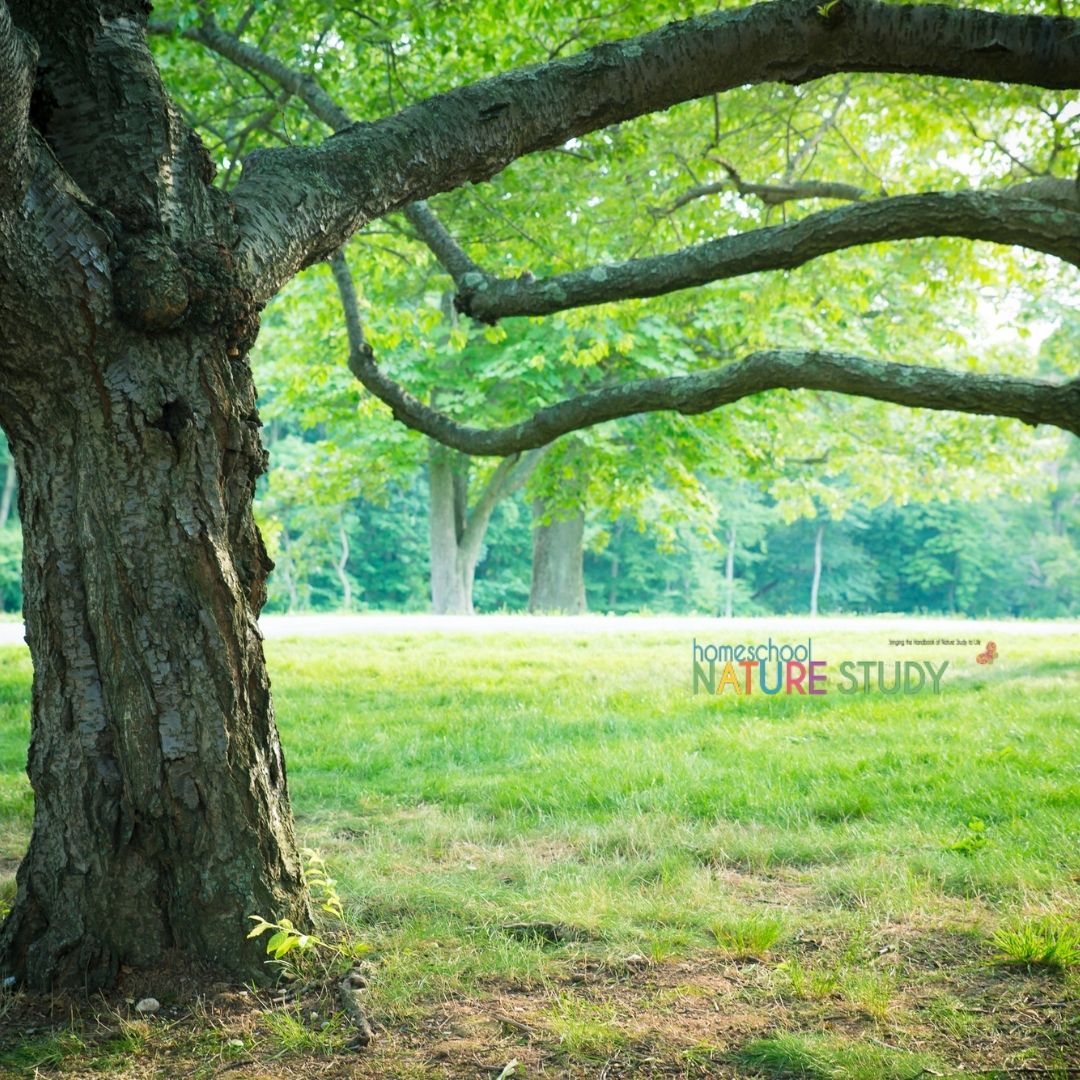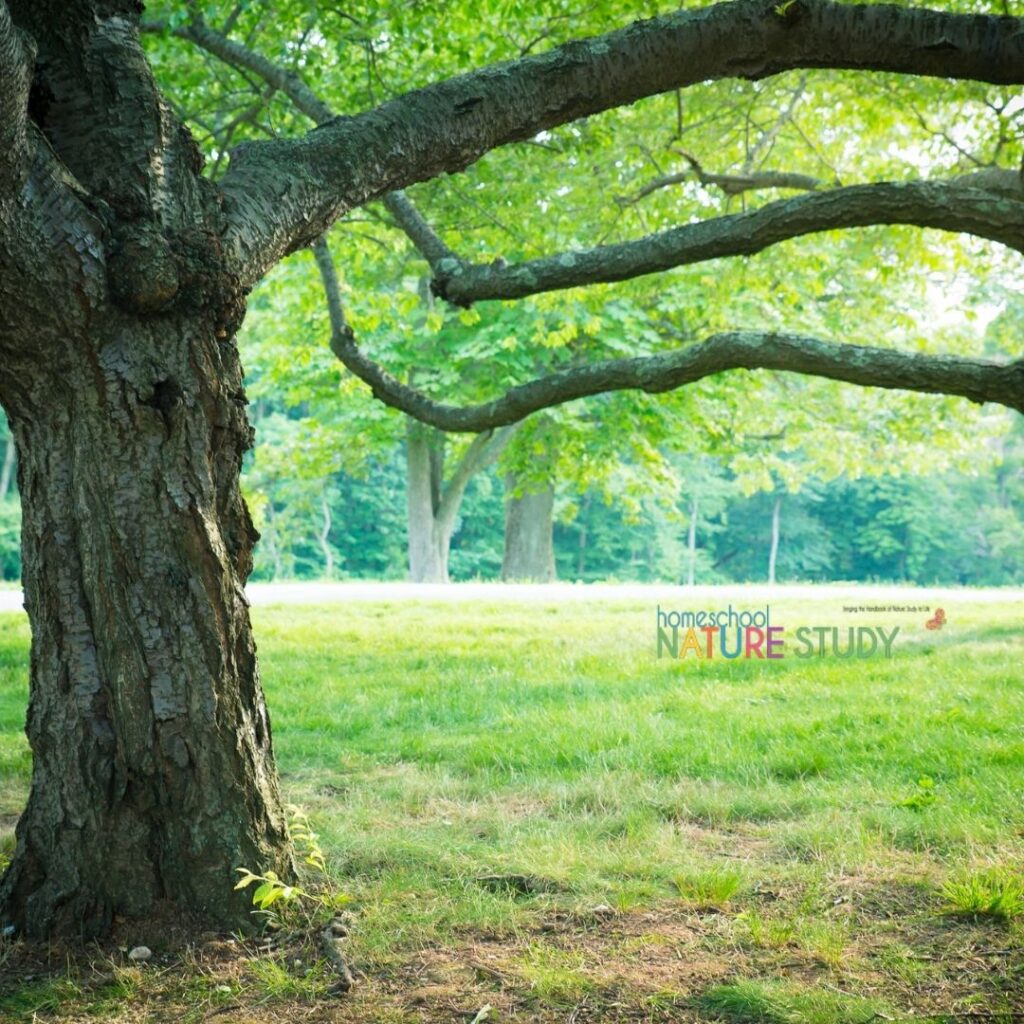 Your Homeschool Nature Study Tree Project
Take it slowly.
Find one tree in your yard that you can study for a whole term to build the habit of nature study. If you observe and identify one tree per year, over the course of your child's education, you will have learned about 12 different trees…I don't know about you but I have a hard time just listing 12 trees by name so if your child becomes acquainted with 12 trees, they are far better off than many of us.
If you have built the habit of getting outside with your children, you've no doubt encountered a tree of interest. Start there! No matter the time of year, you will have plenty to observe.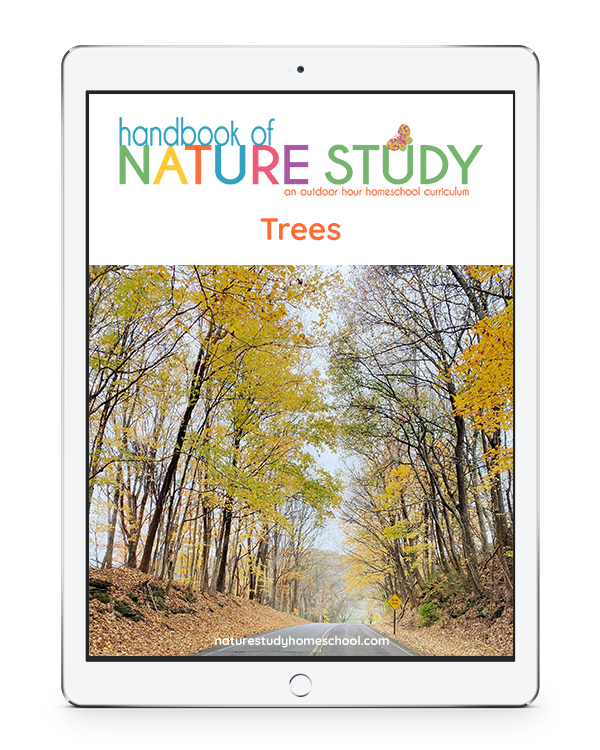 Members: enjoy a 4 Seasons Tree Study with a project with the included printable: 4 Seasons Tree Photo Project.
Learning About Birds in Your Homeschool
Now try the same thing with birds for your habit of nature study.
"If we are teaching the science of ornithology (study of birds), we take first the [robin], then the swimming and scratching birds, and finally reach the songbirds, studying each as a part of the whole. Nature study begins with the robin because the child sees it and is interested in it, and notes the things about the habits and appearance of the robin that may be perceived by intimate observation……the next bird studied may be the turkey in the barnyard, or the duck on the pond, or the screech owl in the spruces, if any of these happen to impinge upon his notice and interest."

Handbook of Nature Study, page 5
The particular bird that you start with in your nature study should be the one that you have noticed and is common in your neighborhood or yard. Anna Botsford Comstock was a promoter of the idea that children should be able to directly observe their nature study subjects.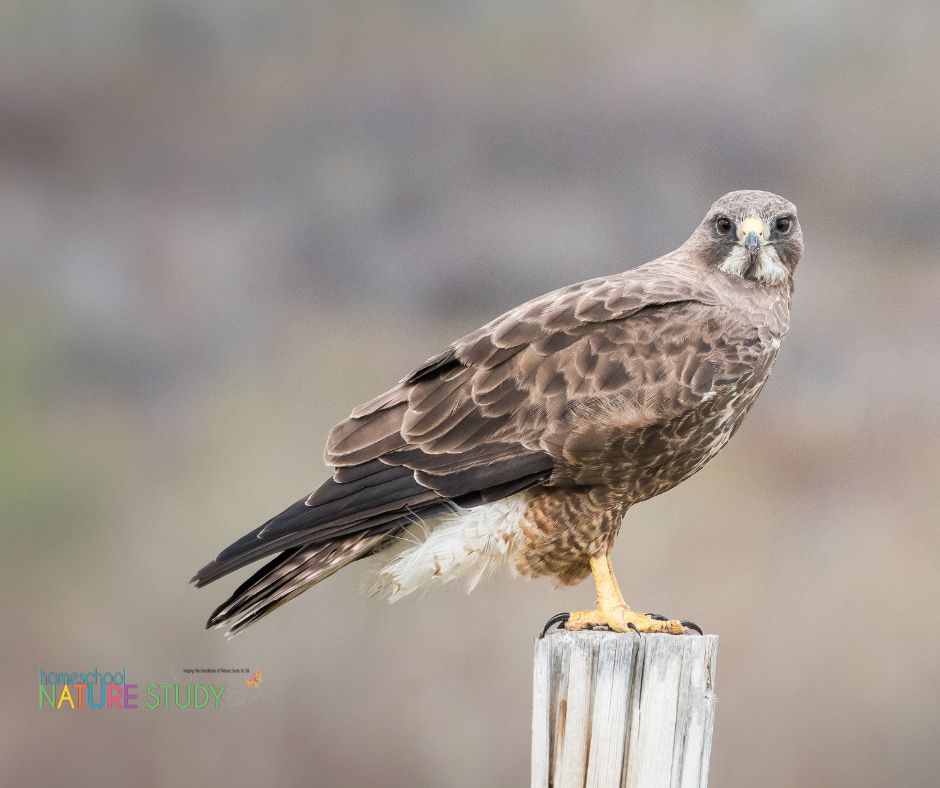 So, for your family habit of nature study, start with the most common bird you see. Look it up in the Handbook of Nature Study, look for the Outdoor Hour Challenge that corresponds with that bird, or simply use your field guide.
You can move on to the next bird when you are satisfied with your study.
More bird nature studies:
How to Pick a Wildflower for Your Nature Study
"They should be able to describe the shape, size and placements of their leaves and whether the flowers have a single blossom or a head of them. When they know the flower so well that they could recognize it anywhere, they should take a look at the area it grew in so they'll know what kind of terrain to look for it again in the future…If any mother lacks a knowledge of plants, a good field guide will be indispensable, especially if she can find one that includes little facts and fun things about the plants."

Charlotte Mason in Plain English, Volume 1, page 52
Learning the names of wildflowers is a lifelong activity that brings such joy. Children love learning the common names of flowers and I found that once my kids knew a name of a flower, they respected it more for its special uses for all living creatures. You can keep it very simple or you can use the suggestions below to go a little deeper with each wildflower you observe.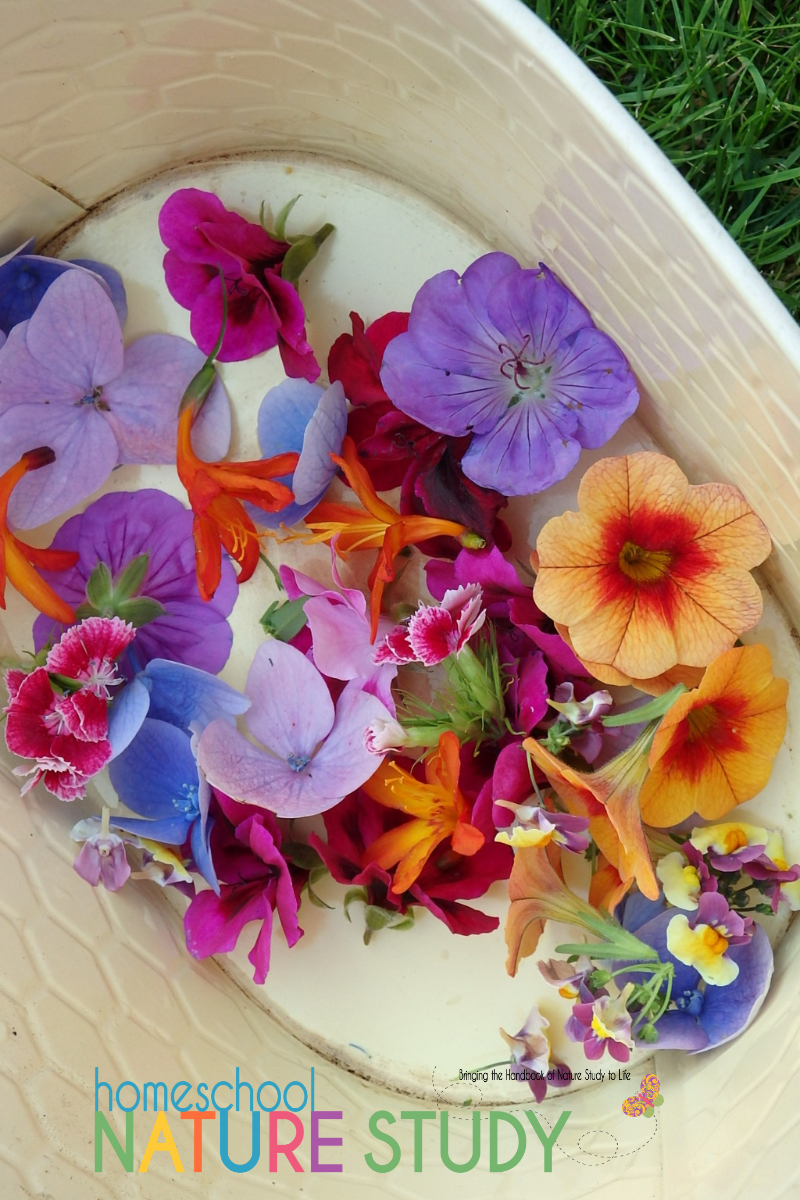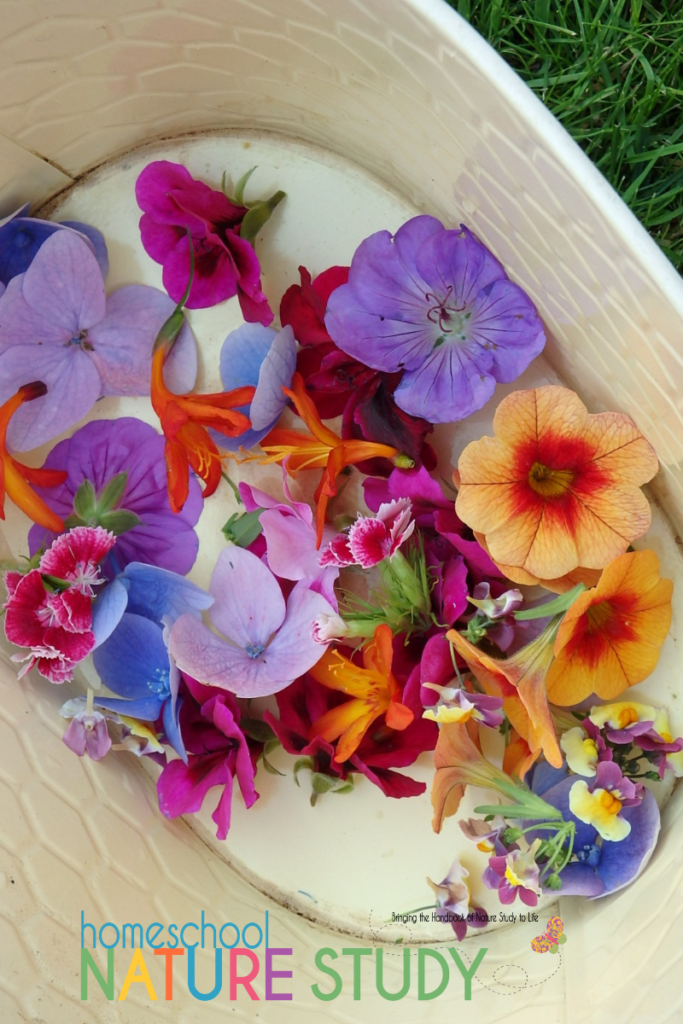 Elements of a Grand Study of Wildflowers
Your child should be able to:
Describe the shape, size, and placement of the leaves.
Note whether there is a single blossom or a head of flowers.
Observe the flower and its habitat so well that it can be recognized in any location in the future.
Use a field guide to learn about the wildflower (with help from a parent if needed).
Collect, press, and make a record of the flower's habitat and location.
Optional: Make a watercolor of the flower or the whole plant.
If you want to do an in depth study of your wildflower, use the Handbook of Nature Study, the Outdoor Hour Challenge, and a field guide to create a lasting memory of each wildflower you study.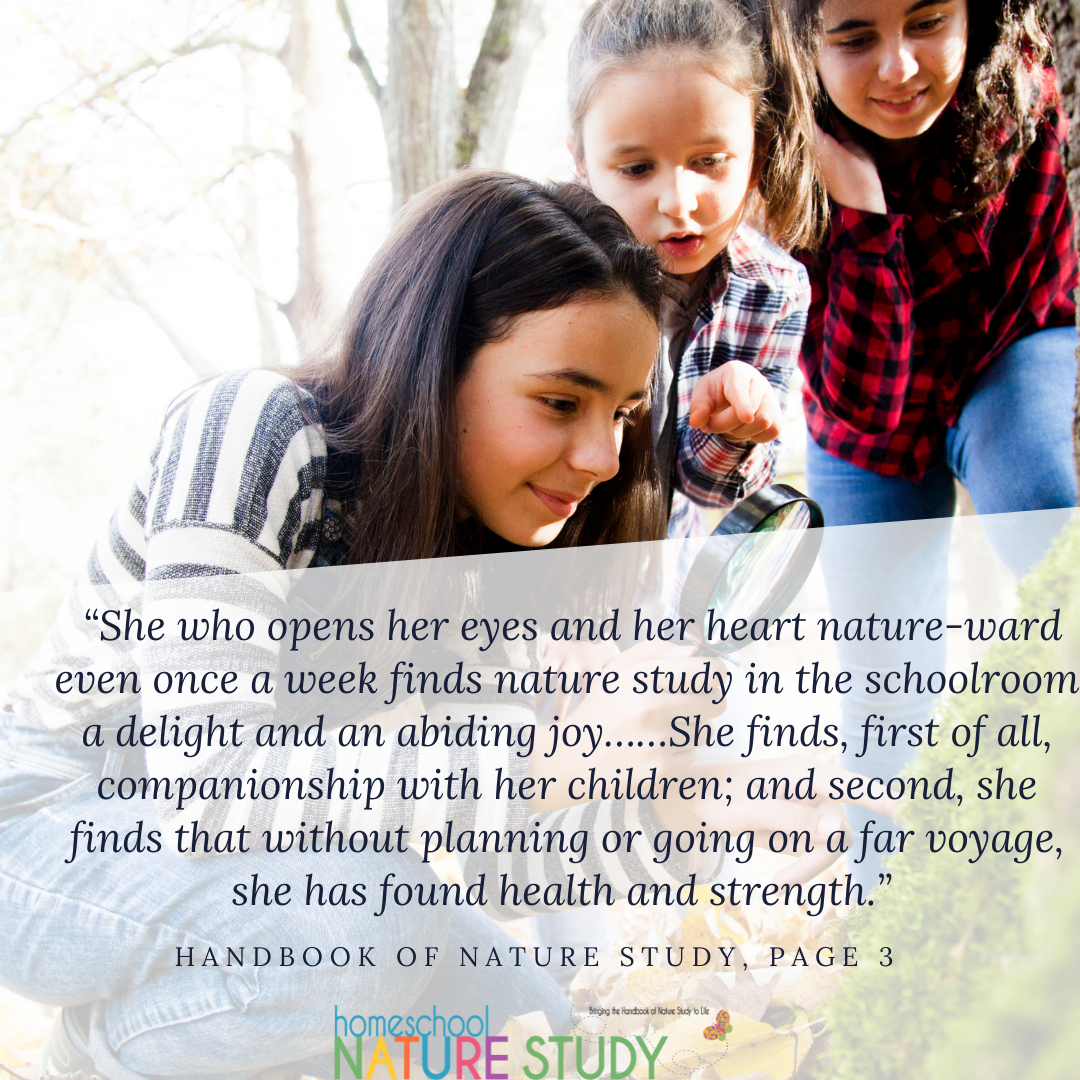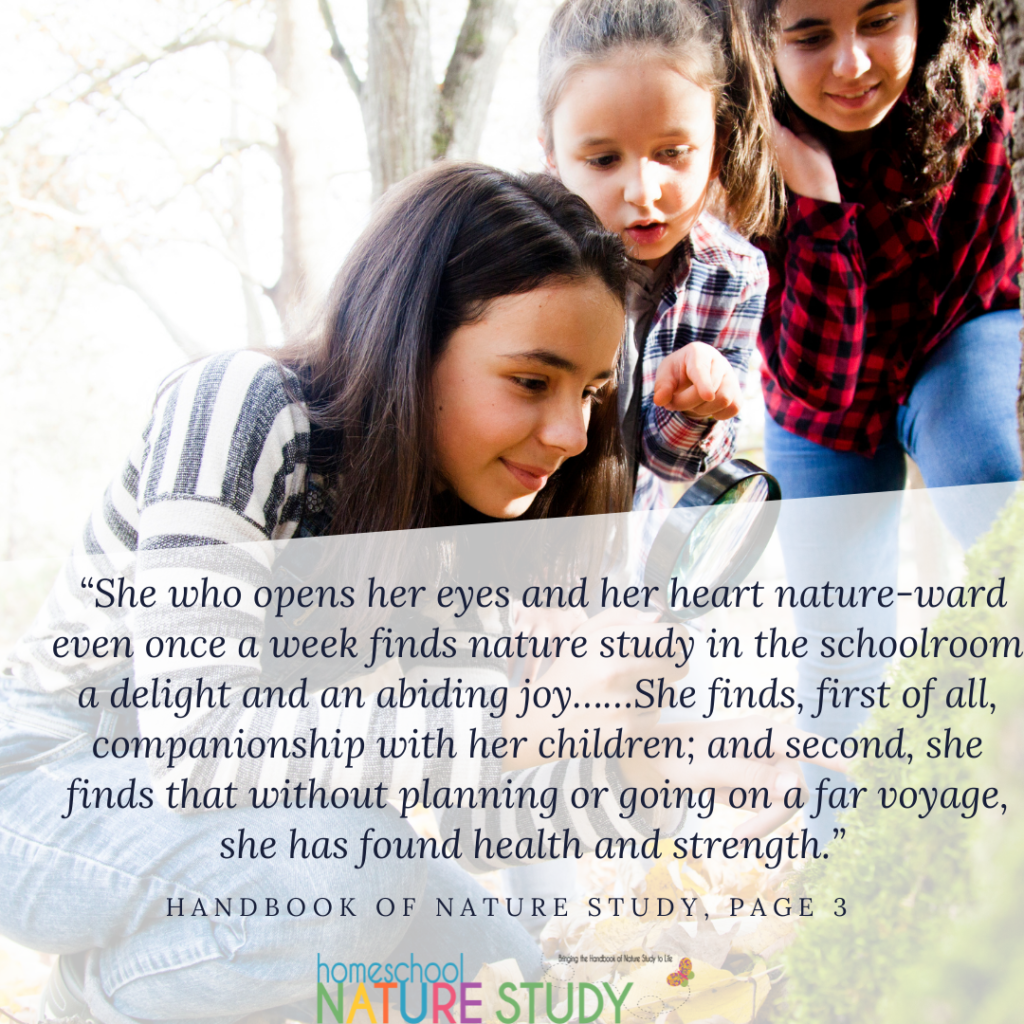 Homeschool Nature Study Members
Look in your membership for these resources:
Outdoor Hour Challenge Planning Pages: Use the term planning page to pencil out your topics for the year.
Deciduous Trees in My Yard and Evergreen Trees in My Yard notebook pages
There are courses in Homeschool Nature Study membership for wildflowers and birds.
If you are not a Homeschool Nature Study membership yet, please consider joining to gain the benefit of having a nature study library at your fingertips. There are numerous resources available for you to help create the habit of nature study within your family.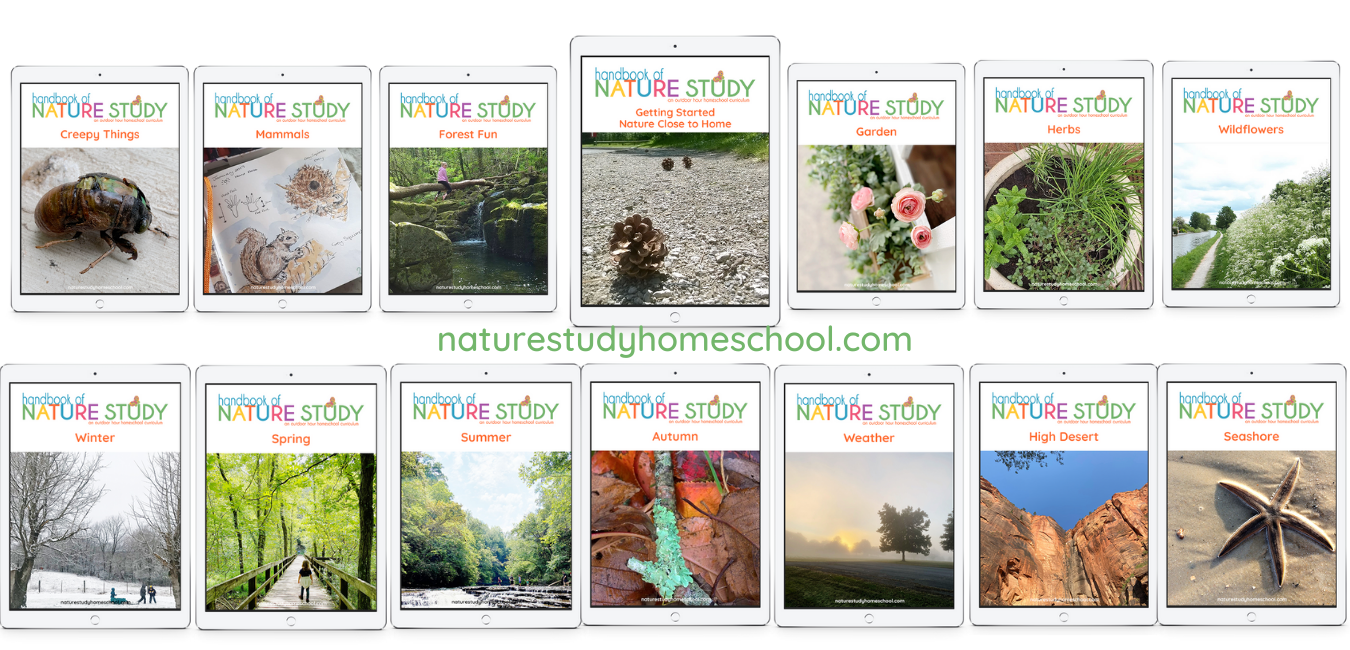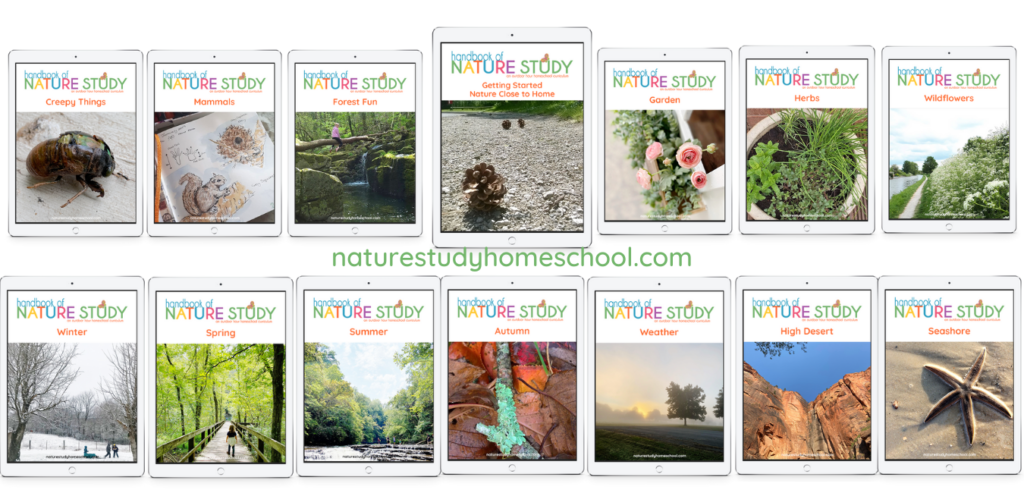 Be inspired. Be encouraged. Get outdoors!
Written by Outdoor Hour Challenges founder, Barb McCoy and updated by Tricia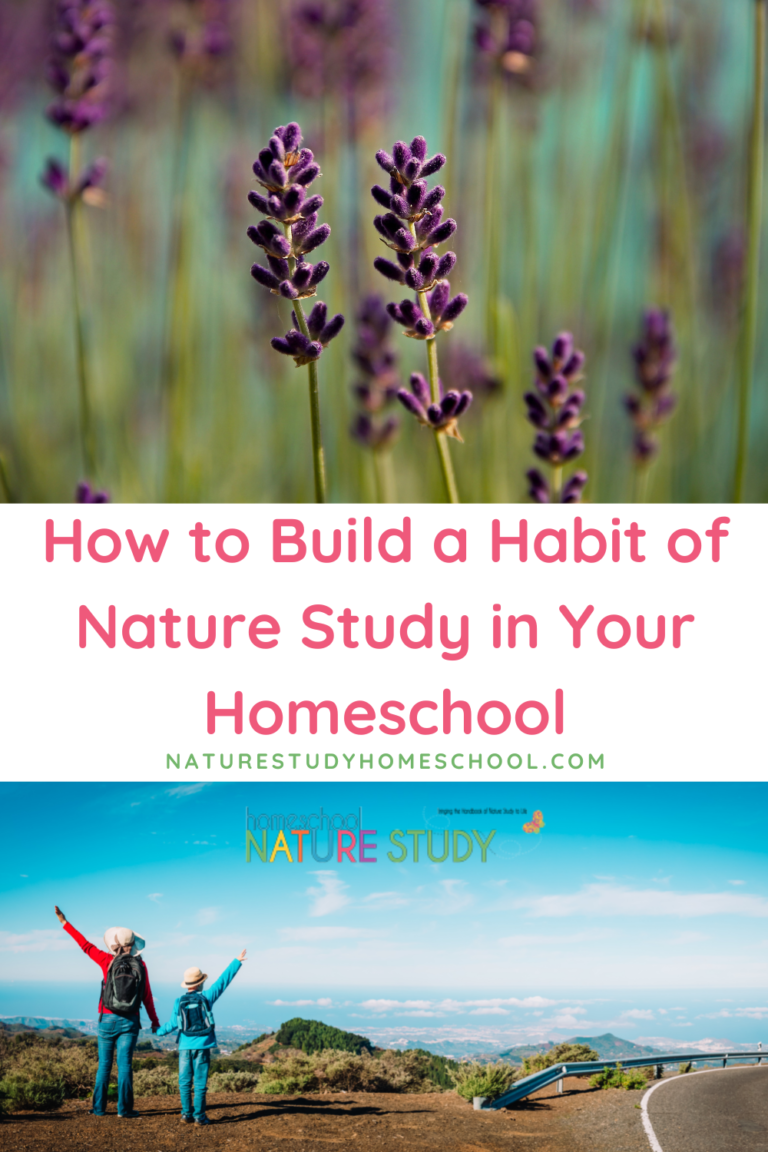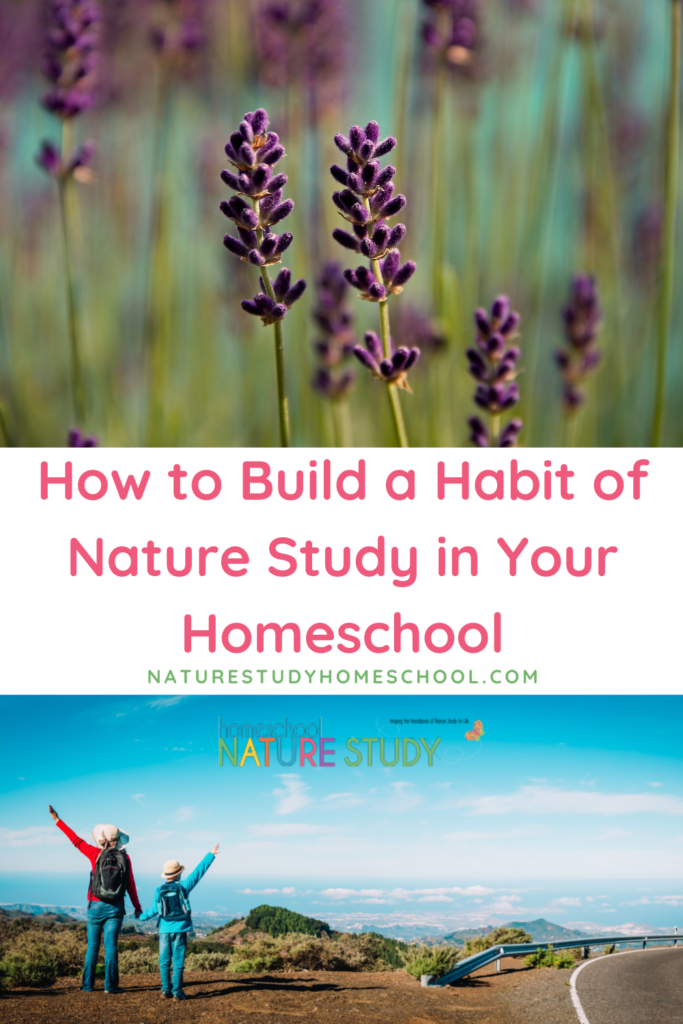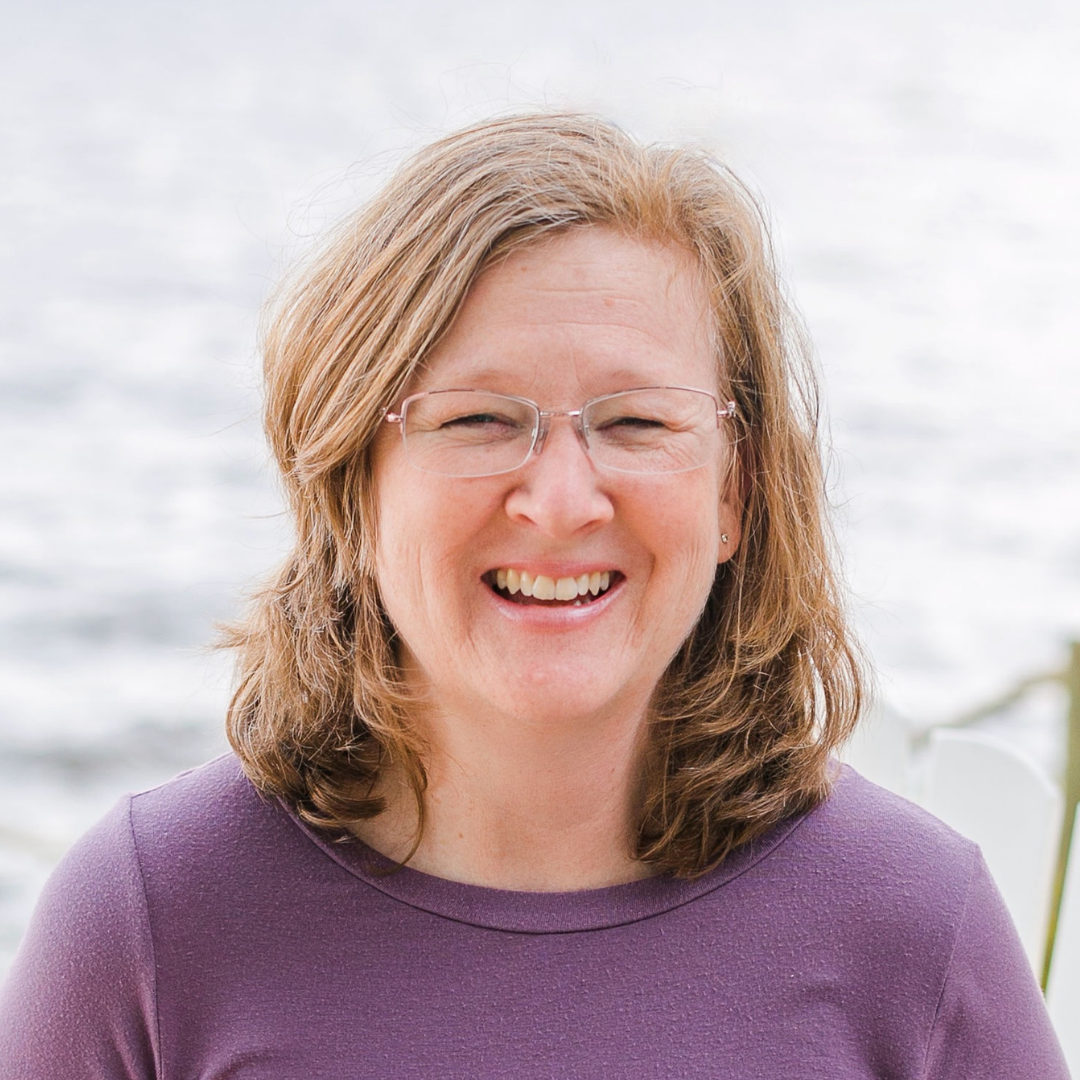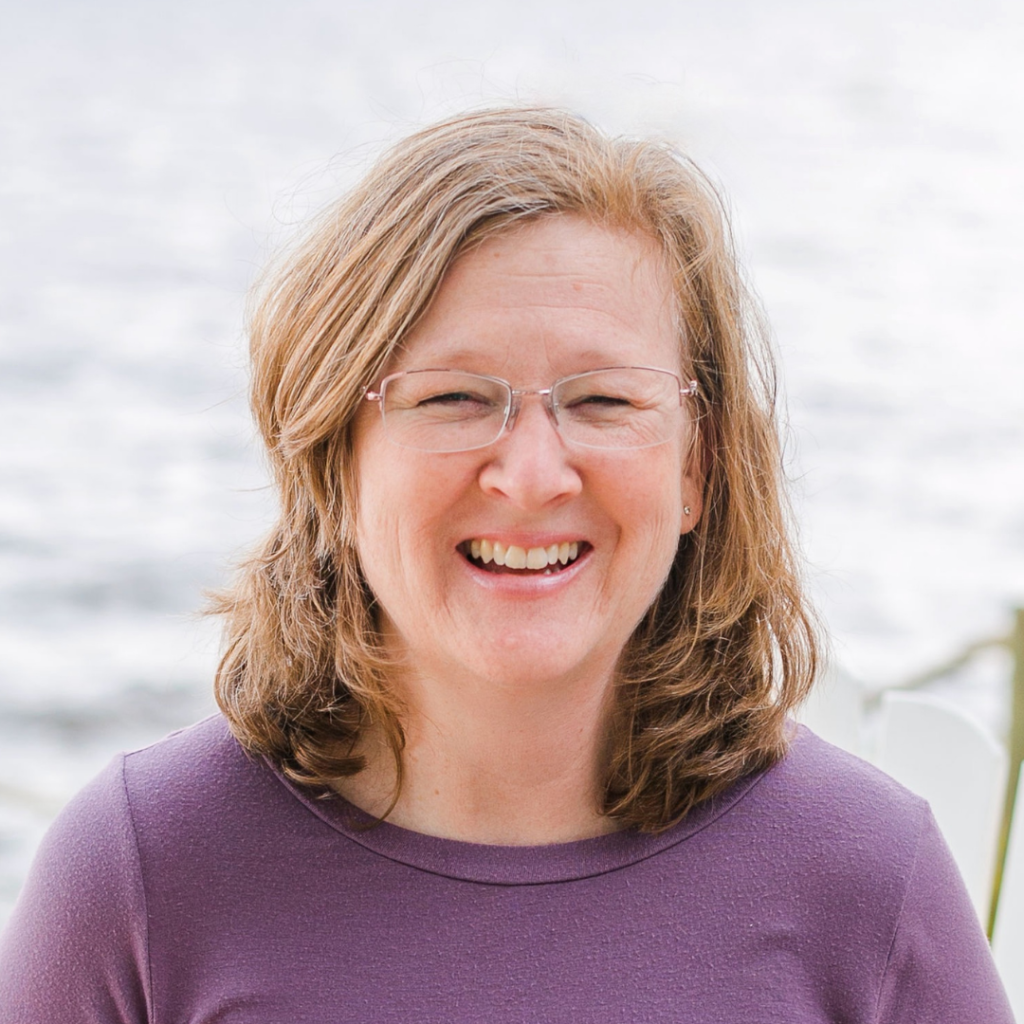 Tricia and her family fell in love with the Handbook of Nature Study and the accompanying Outdoor Hour Challenges early in their homeschooling. The simplicity and ease of the weekly outdoor hour challenges brought joy to their homeschool and opened their eyes to the world right out their own back door! She shares the art and heart of homeschooling at You ARE an ARTiST and Your Best Homeschool plus her favorite curricula at The Curriculum Choice.