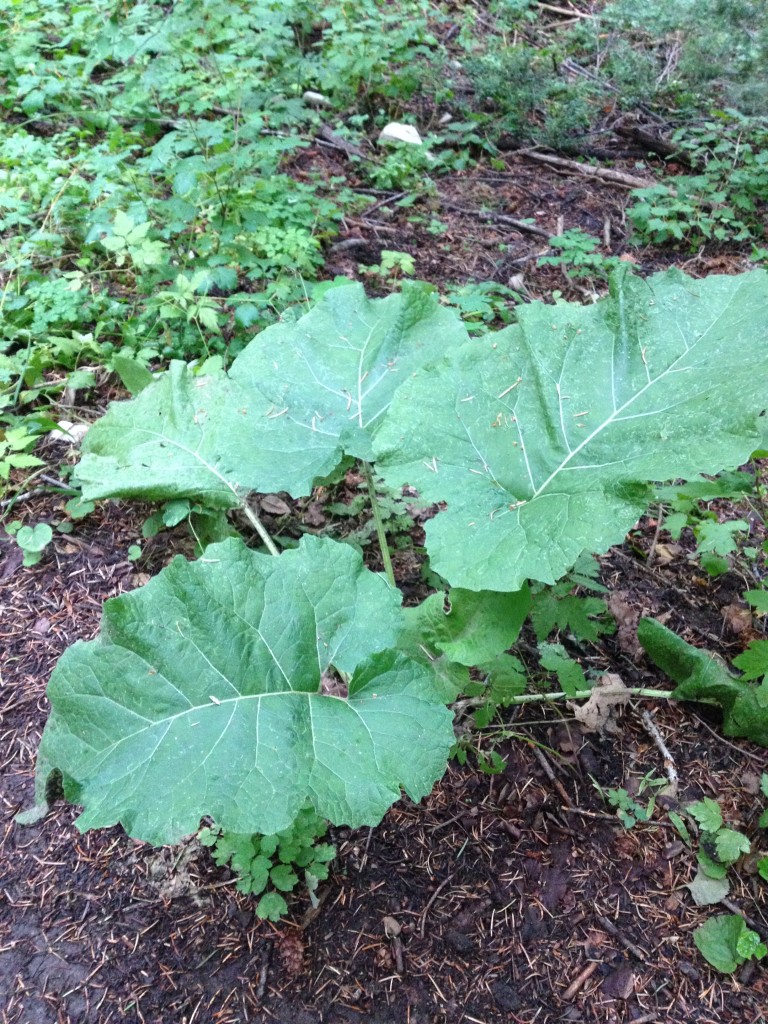 Here is our burdock nature study entry..so happy to have had a chance to see it in person!
Hiking in Utah we saw an area with these plants that had HUGE leaves. I was intrigued and took a photo so I could later look it up in my field guide. I had no idea that what I was looking at was first year burdock!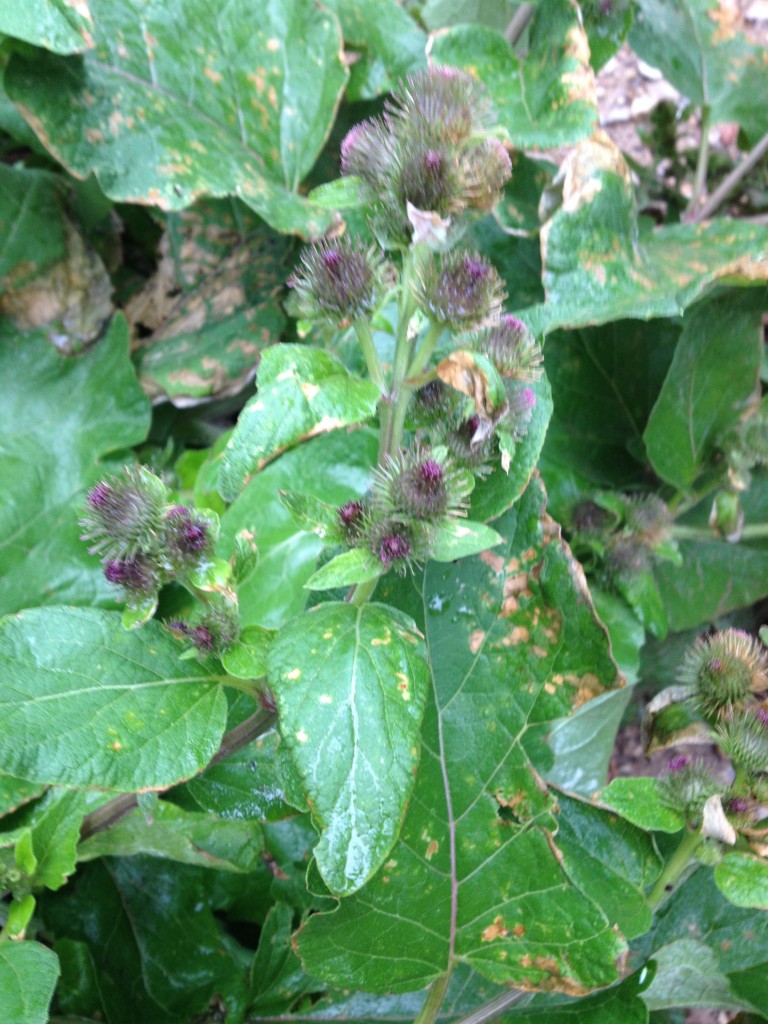 Later on in the hike, we spotted these blooming plants and I was pretty sure what we were seeing was burdock. I had read all about this plant when I was writing the current ebook and was sort of on the lookout for it in our travels this summer. I apologize for the blurry photos but it had started to rain and we were moving quickly off the mountain.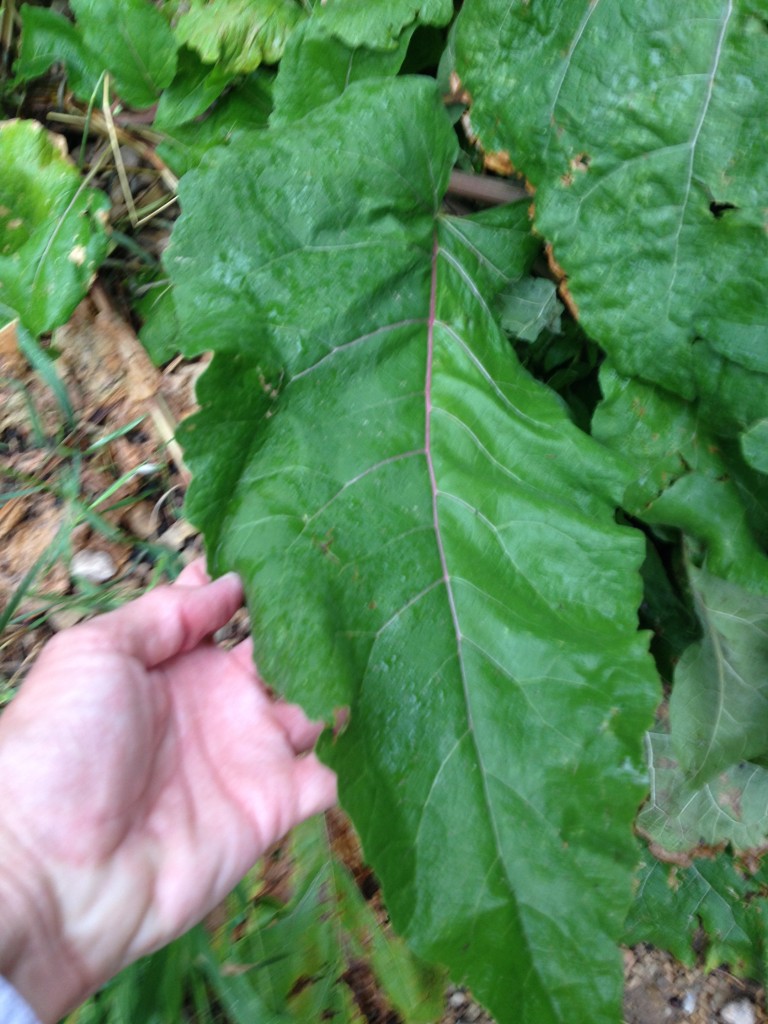 Here is a closer look at the leaves.
And here is the underside of the leaf. It is much whiter than the top of the leaf.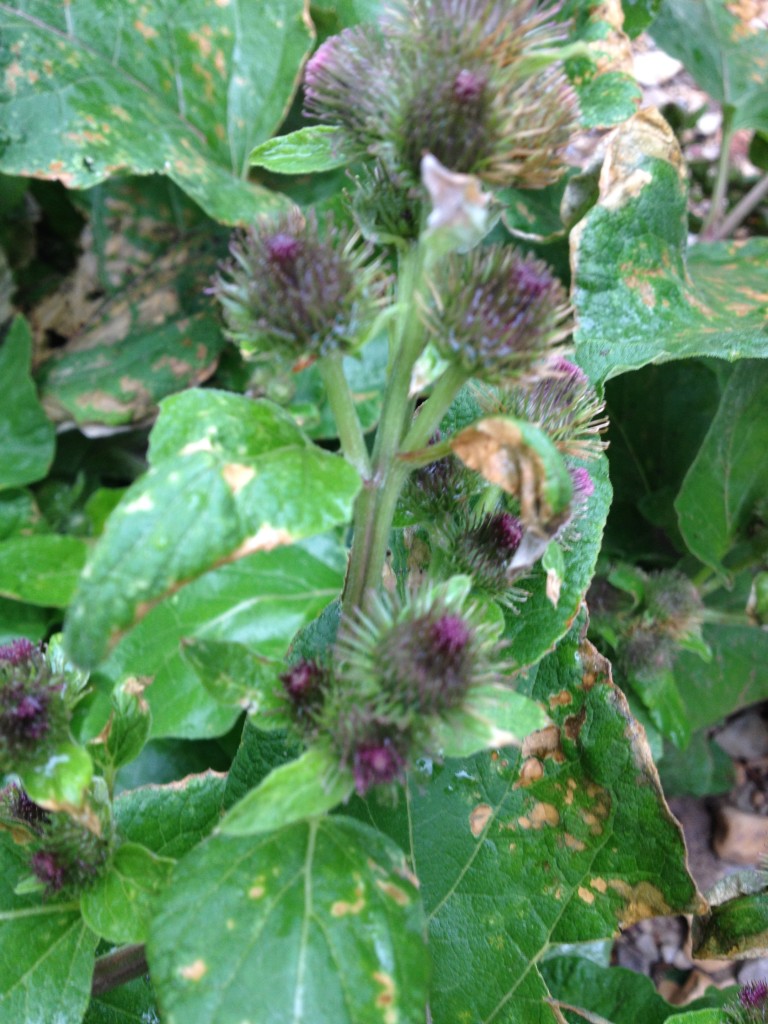 Here are a couple more images we took to document our discovery.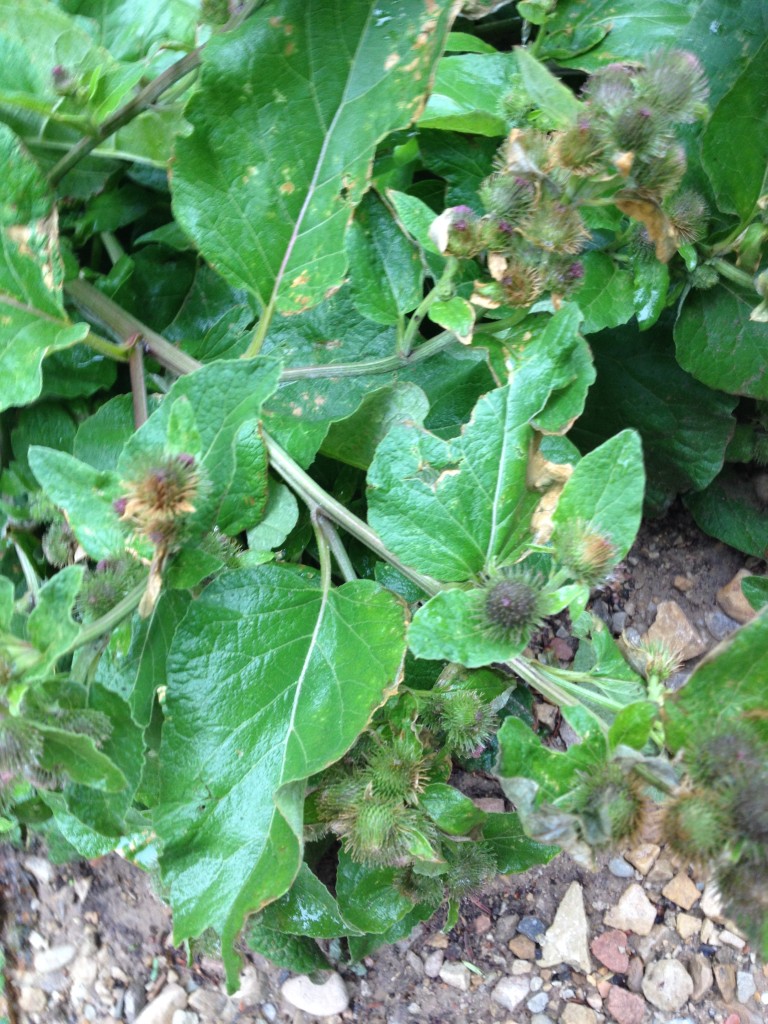 In reflection, the plants and flowers are much larger than I anticipated.
The flowers look like prickly balls with purplish color. The flower is ringed with spiny hooks all around.
We noted that the first year leaves are large and wavy looking while the second year plant with the flowers are much smaller and less wavy.
This was a case of preparation in identifying a wildflower/weed…reading up on things and then looking for them when you are out for your Outdoor Hour Challenge time creates such a sense of satisfaction. Since the Handbook of Nature Study was written for a specific region, many of the topics are not found naturally in California. This never stumbles me since I view the time reading and researching topics for future use a very valuable tool in learning more as I go through life.
Did you find some burdock this week?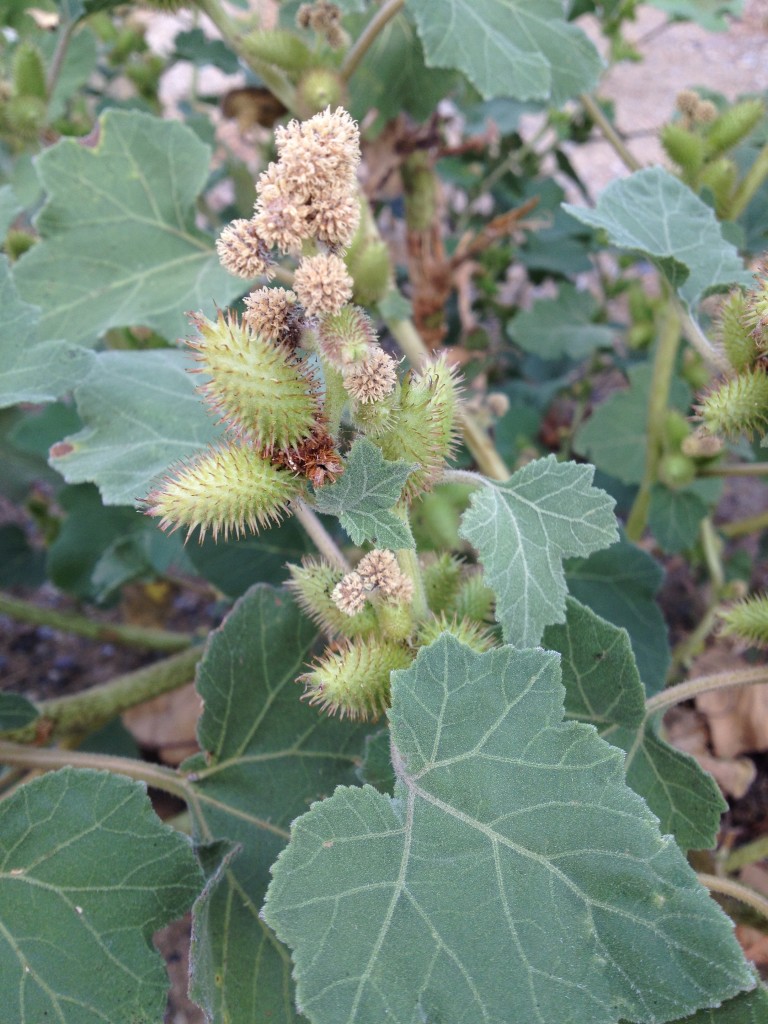 But, guess what? We found something right alongside our walking trail that looks remarkably like burdock. We snapped some photos and made some observations.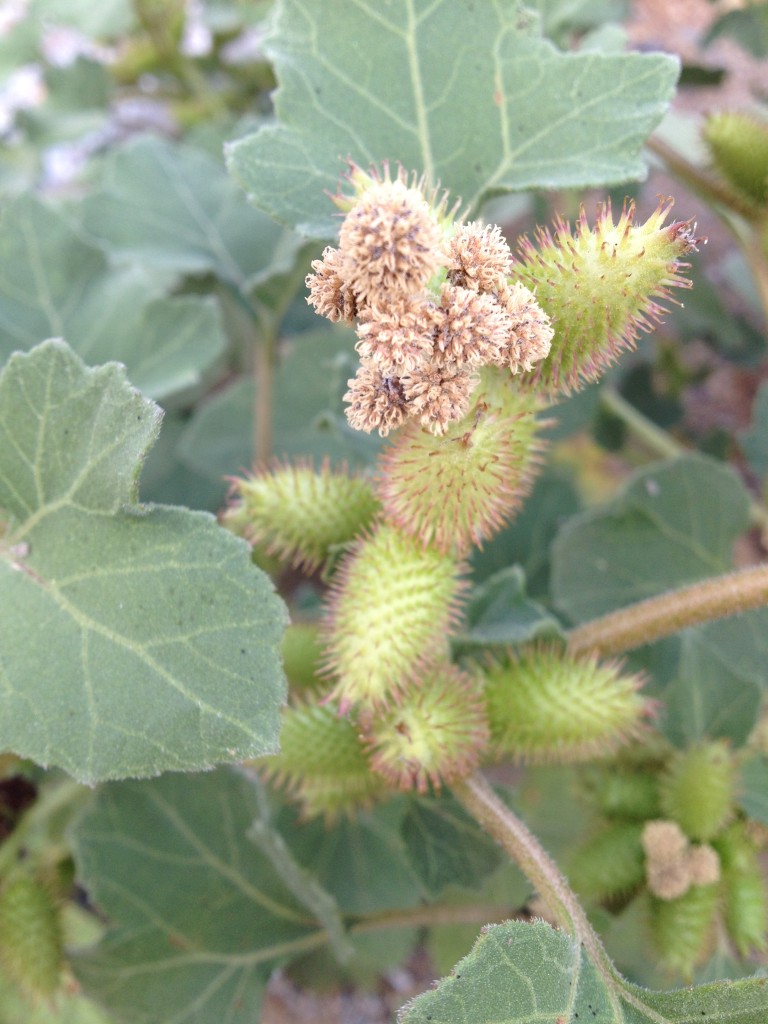 Doing some additional research online, we found out that this plant that looks like burdock is a the cocklebur plant!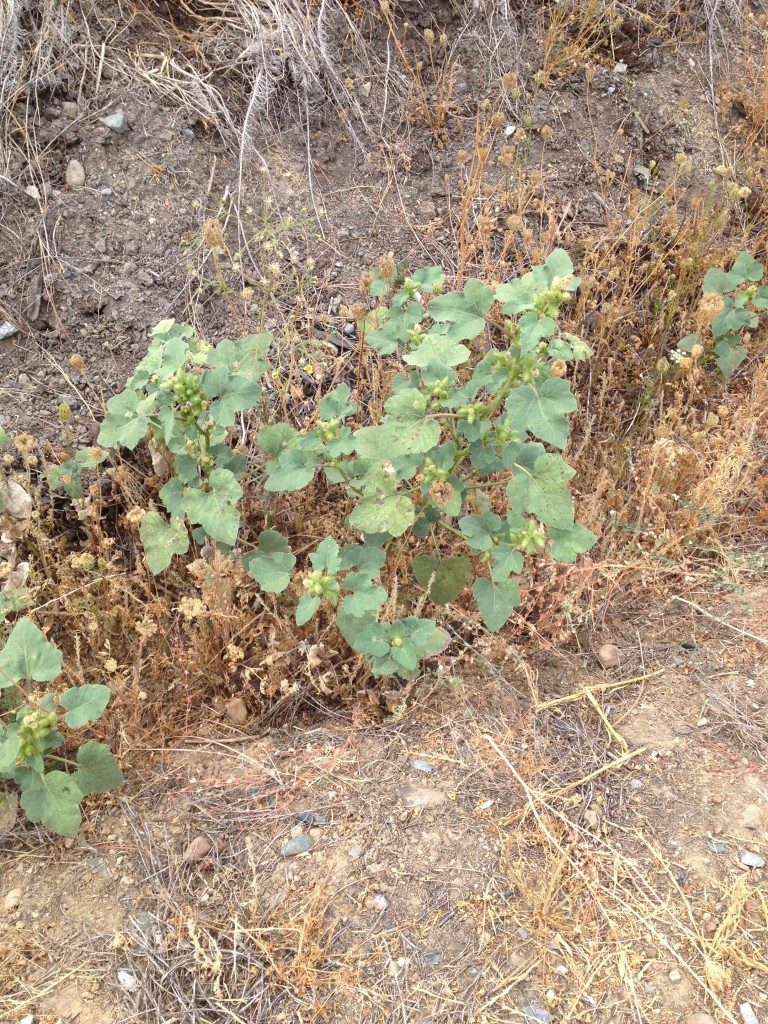 Both the cocklebur and the burdock plants are in the asteraceae family…which is probably why they have some of the same characteristics.
What a great find and discovery!