"When the flowerstalk first appears, it comes up like a sheathed sword, pointing toward the zenith, green, veined lengthwise, and with a noticeable thickening at each edge. As the petals grow, the sheath begins to round out; the stiff stem at the base of the sheath bends at right angles."
Handbook of Nature Study, page 550-551
We have daffodils. They started blooming yesterday on the sunny, warm south side of our house. I planted a new bed of daffodils in the fall but they are still just all greenness…..there is the promise of bright yellow blooms soon.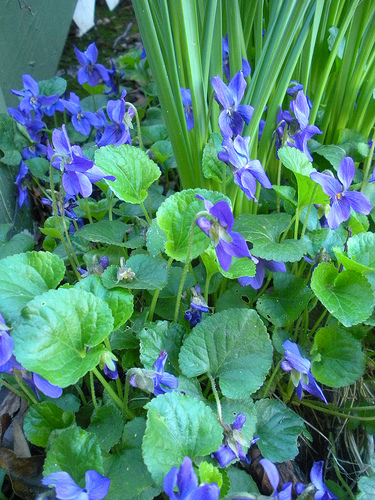 "It is interesting to note the flowers which have impinged upon the imagination of the poets; the violet more than most flowers has been loved by them, and they have sung in varied strains of its fragrance and loveliness."
Handbook of Nature Study, page 476
We also have a bed of violets blooming and when the sun hits the blossoms it smells so sweet and good.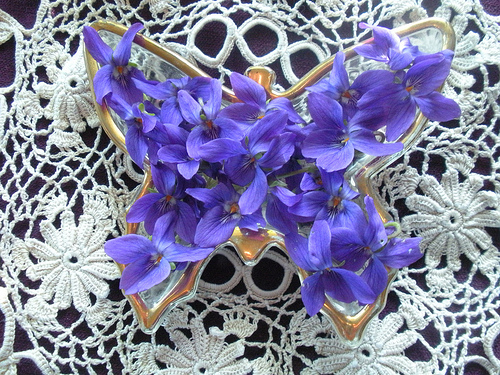 I brought in a handful and decided that the stems are just too short for any vases I could find so I thought this glass butterfly dish would cradle the blossoms just so.
Lovely indeed.