We have enjoyed the sweet, sweet days of early spring this week. A little shower of rain and abundant sunshine after that have made for the world of spring to magically open up around us. My gardening days have begun and along with that comes a renewed inspiration to get my nature journal supplies out and create a record of the things around me.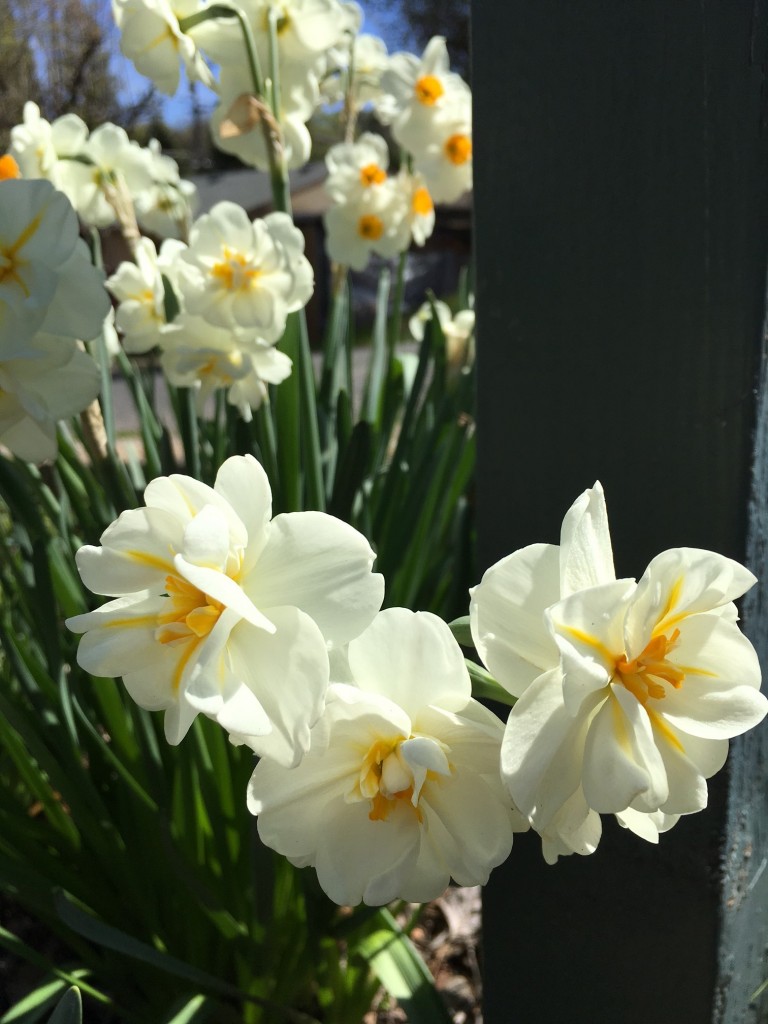 We have early spring bulbs with a fragrance from heaven. I cut a few to put in a vase for the counter behind my kitchen sink. It makes for a beautiful visual and scent as I do my chores. You can see more ideas for enjoying your Early Spring Bulbs in the Outdoor Hour Challenge from a few weeks ago.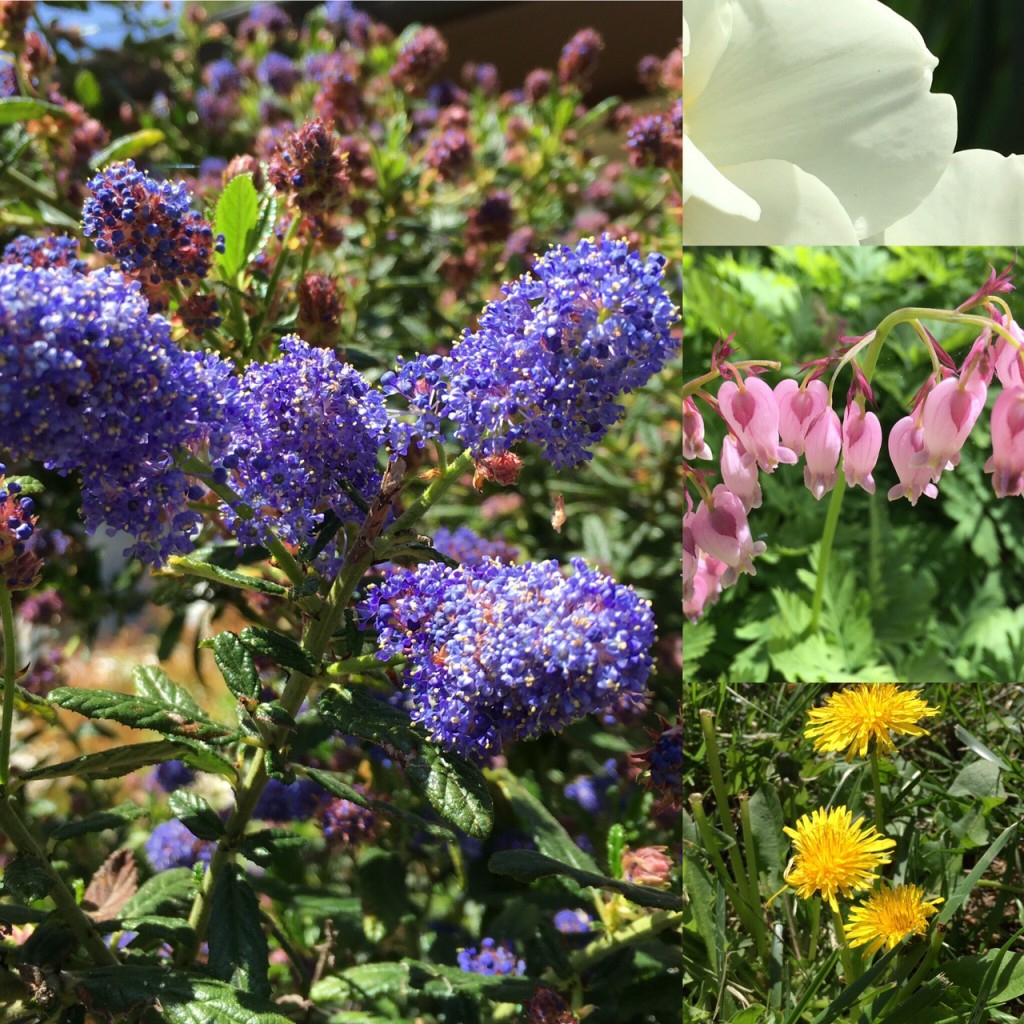 We have many blooming bushes and plants in our yard…here are a few of my favorites. Use the ideas in the Signs of Spring Outdoor Hour Challenge for your early spring nature study.
It was fun to create a Signs of Spring 2016 nature journal page while I was outdoors. It made me more aware of the surroundings and the many ways we can use our senses to experience the early spring. I could hear the birds singing in the neighborhood, the bushes were moving slightly in the breeze, I saw some sort of insect fly by, and I could feel the warm air and the sunshine on my skin. There is no better way to mark the beginning of the season!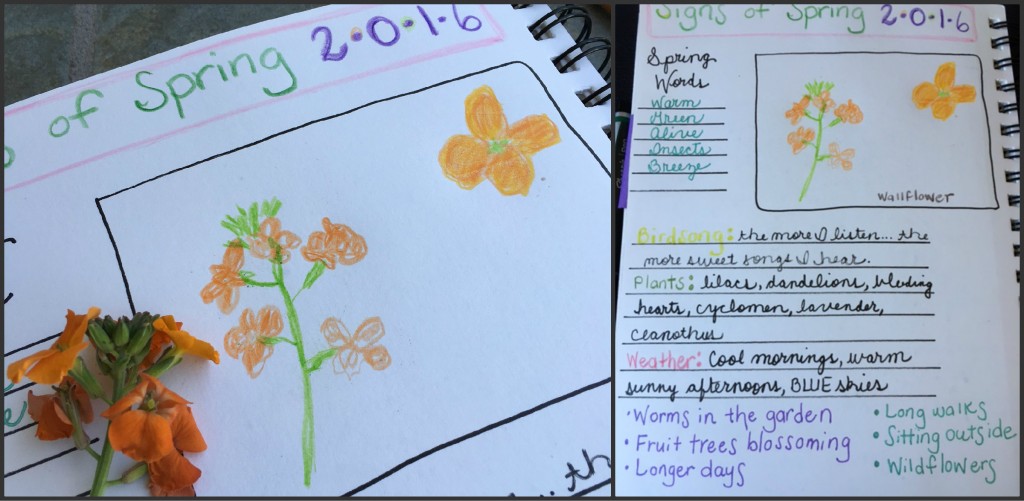 I hope you can get outdoors and mark the change of the season in your world…try to make a detailed record of the day.
 Be inspired! Be encouraged! Get outdoors!