I can always tell when I am ready for a road trip. It is a very good thing that we live in a place in the world that with some driving we can totally change our environment. From snow to the desert sunshine…I feel so much better.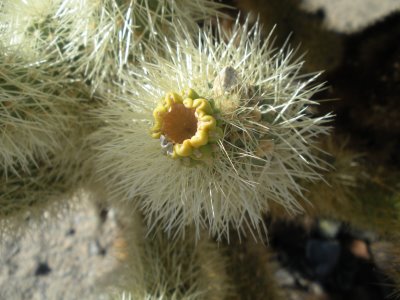 The desert is getting really close to bursting out in blossoms. This is a cholla cactus putting out its buds.
Here is what the cactus looks like as we hike along in the desert.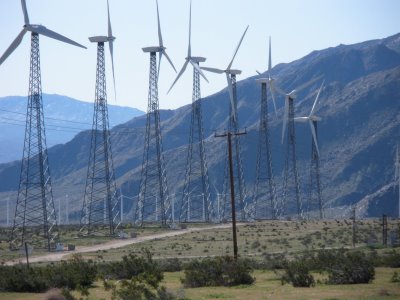 I added this photo for those that know how much my husband is into alternative energy. He was amazed at the wind turbines out here in the desert.
A little rock climbing went on. Well, maybe A LOT of rock climbing. How about this natural arch?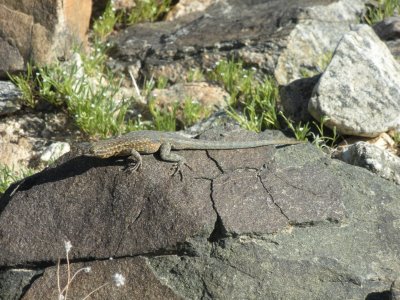 Here is one critter that we saw while we were out hiking in the desert…he sat still for a very long time while I took a few photos. If you click on the photo you should be able to see his blue spots.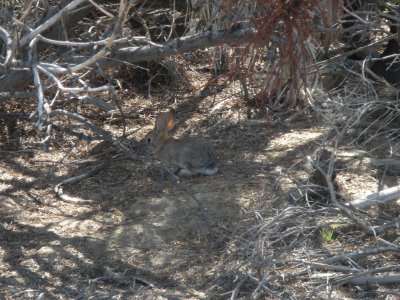 My husband spotted the desert cottontails in this area of the trail. Very, very cute little mammals to observe!
One last photo….here is the star of our desert hike. The Joshua tree is a unique plant that we are just now starting to get to know.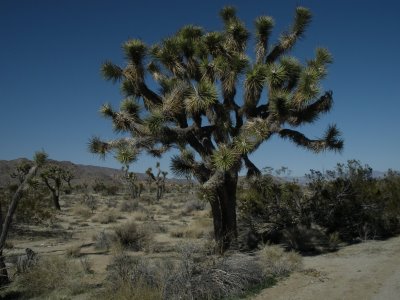 Winter will soon change to spring. Sigh.