This homeschool nature study incorporates indoor and outdoor activities, perfect for the child who is fascinated by reptiles.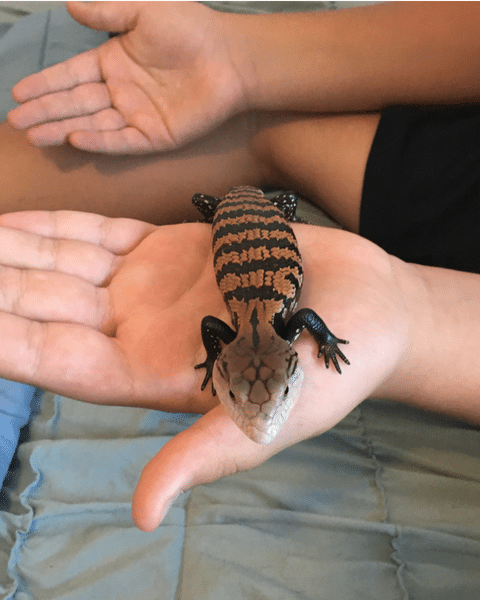 Sometimes I feel inadequate to teach about something my boys are interested in studying. Reptiles are one subject that I would put in that category! I have a huge aversion to the sight of reptiles, but on closer acquaintance I am not so put off and can see the beauty in their creation and how they fit into the web of life.
Because both of my children are absolutely fascinated by reptiles, I have grown to appreciate their role in our interest-led learning and homeschool nature study.
The process of going from feeling totally disgusted by these sorts of creatures to admiration is by getting to know them better. Here is what the Handbook of Nature Study says about reptiles and nature study.
"But she(the teacher) was equal to the occasion, and surprised them by declaring that there were many interesting things to be studied about snakes, and forthwith sent to the library for books which discussed these reptiles; and this was the beginning of a nature study club of rare efficiency and enterprise."
Handbook of Nature Study, page 193
What better way to follow your child's interest than to learn right alongside them? I can't always start off as excited about things as my children are but I can muster up enthusiasm at learning about it as part of God's creation. Each animal and plant has a place in the intertwined web of life we have all around us. Snakes, lizards, spiders, rodents, and everything else each are dependent on each other and in the long run so are we. Each creature has a job to do and when I think about that in relation to snakes and reptiles, it encourages me to dig a little deeper with my children.
Outdoor Homeschool Reptile Nature Study
While I do not love the idea of randomly seeking out reptiles in the wild, there are ways to incorporate this interest in our nature study.
Herping is a term used to describe going out into a reptile habitat and look for lizards and snakes. (I know, it can be cringe inducing, but hear me out.) Like any nature study, this is about exploring and getting my kids outdoors. After learning a few safety precautions (namely, we are not picking anything up!) it is actually a beautiful way to explore nature.
We discuss the various habitats and take pictures of any lizards we find. We hike and are always careful to watch out for rattle snakes.
Overall, it's a brilliant outdoor nature study for our homeschool.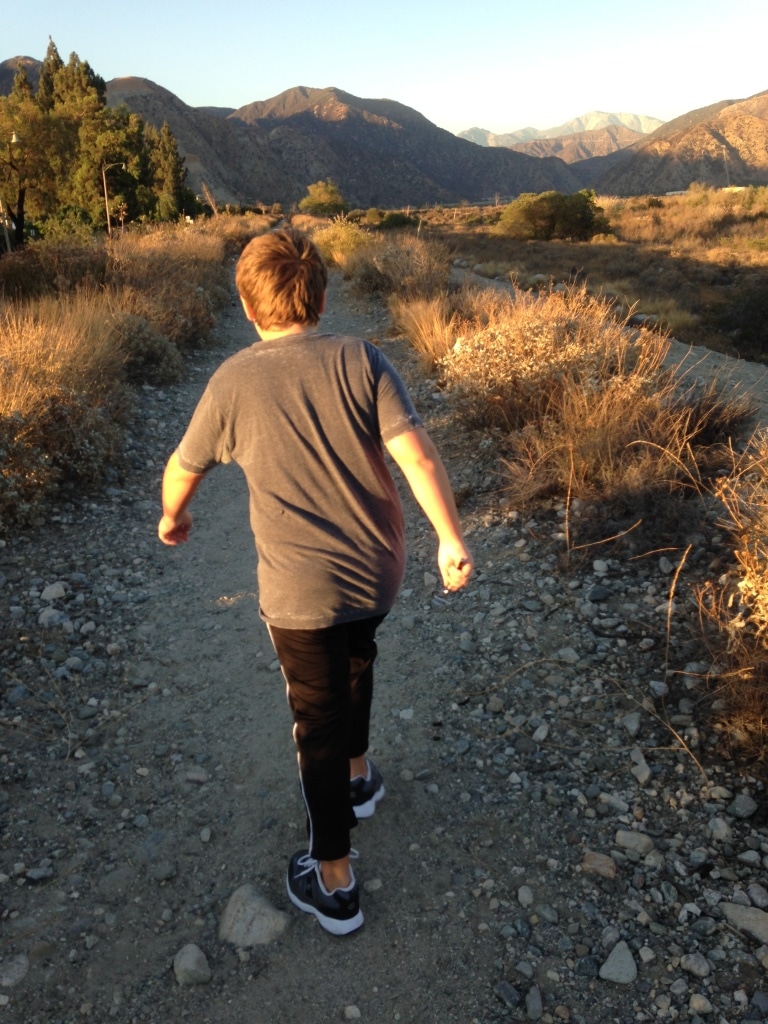 Ideas For Indoor Reptile Nature Study
Because it still stresses me out a bit to actually go looking for wild reptiles, we also devote a significant amount of time to indoor reptile study.
Here are some of my boys' favorite learning activities:
Visit the pet store and discuss the various reptiles and their man made habitats.
Head to the local reptile zoo.
Look up various facts about reptiles online.
Check out books from the library.
Set-up our own habitat for our new pet lizard (because nature study has a way of creeping into my boys' birthday wishes)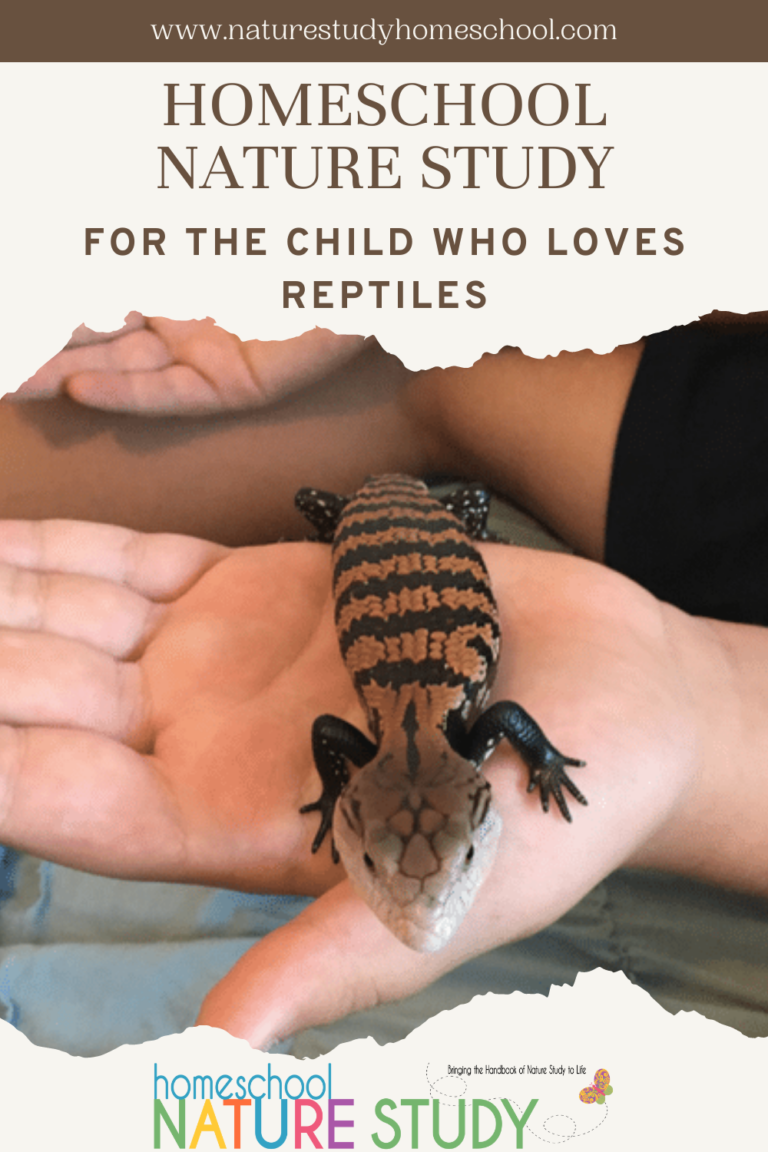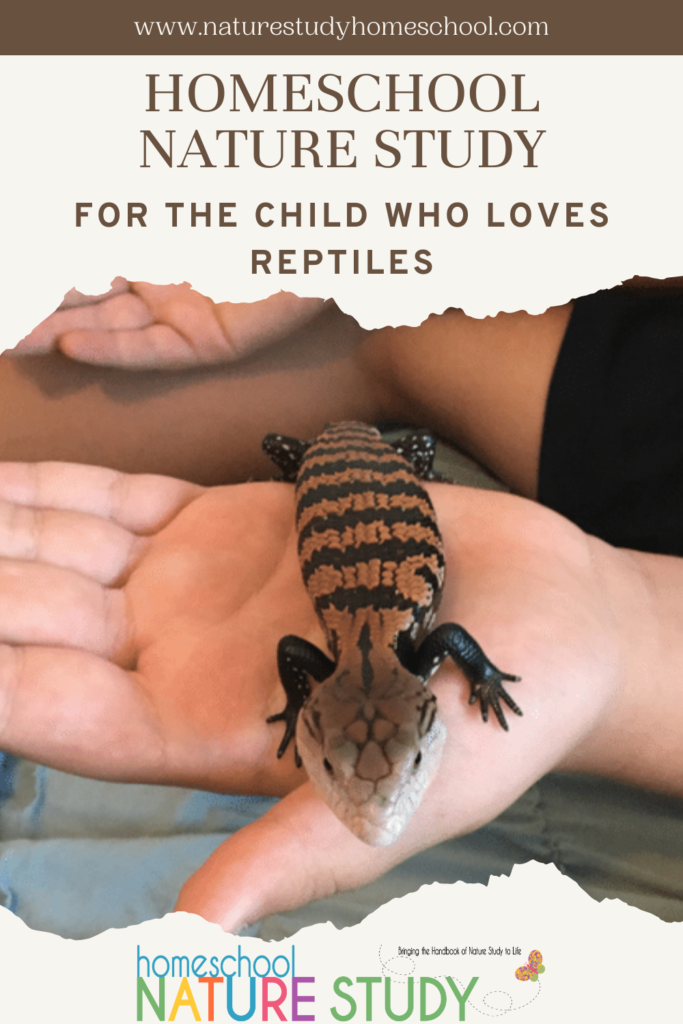 A Homeschool Nature Study Resource To Help Your Family Learn
Thankfully, our nature study does not end with reptiles. In fact, one of the best ways to continue our learning all year long is with the Homeschool Nature Study Membership.
With it, you will have everything you need to bring the Handbook of Nature Study to life in your homeschool. It provides access to Outdoor Hour Challenges curriculum and tons of resources to enrich your homeschool.