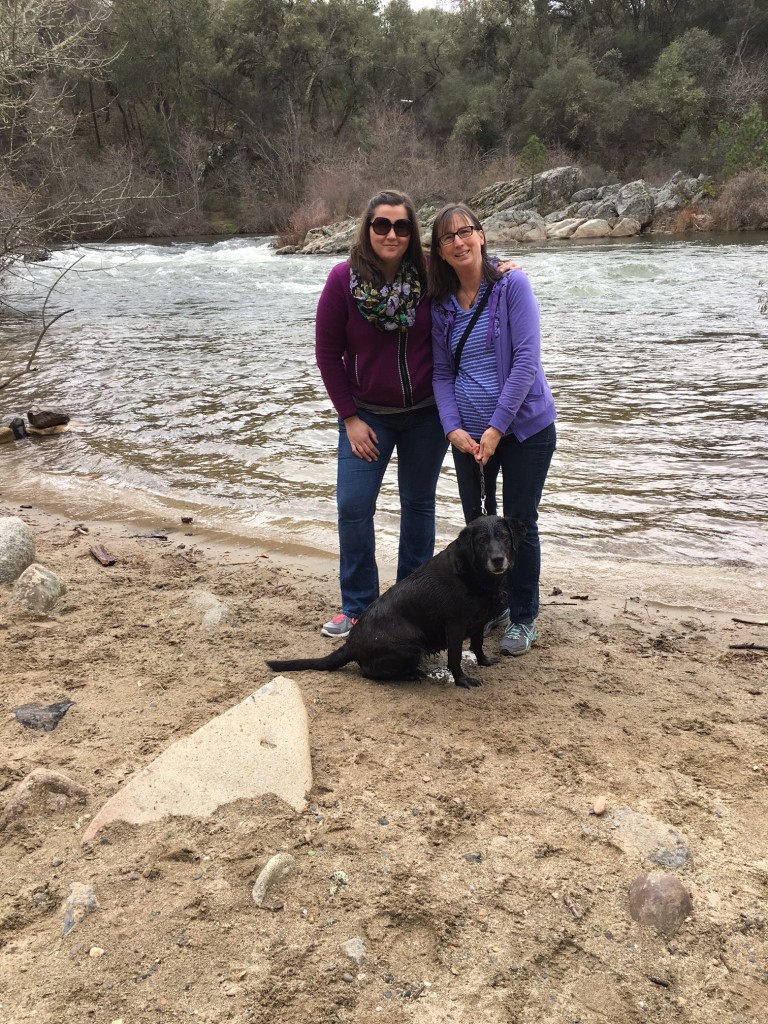 I apologize in advance for the number of times I use the word "amazing" in this blog entry.
February was an excellent month for this Outdoor Mom! I had the pleasure of my daughter's company for ten whole days and we crammed in as much California outdoor time as we could to refresh her from the New York winter. We started off locally with a hike to the river with our crazy dog who loved taking a swim even if the water was cold!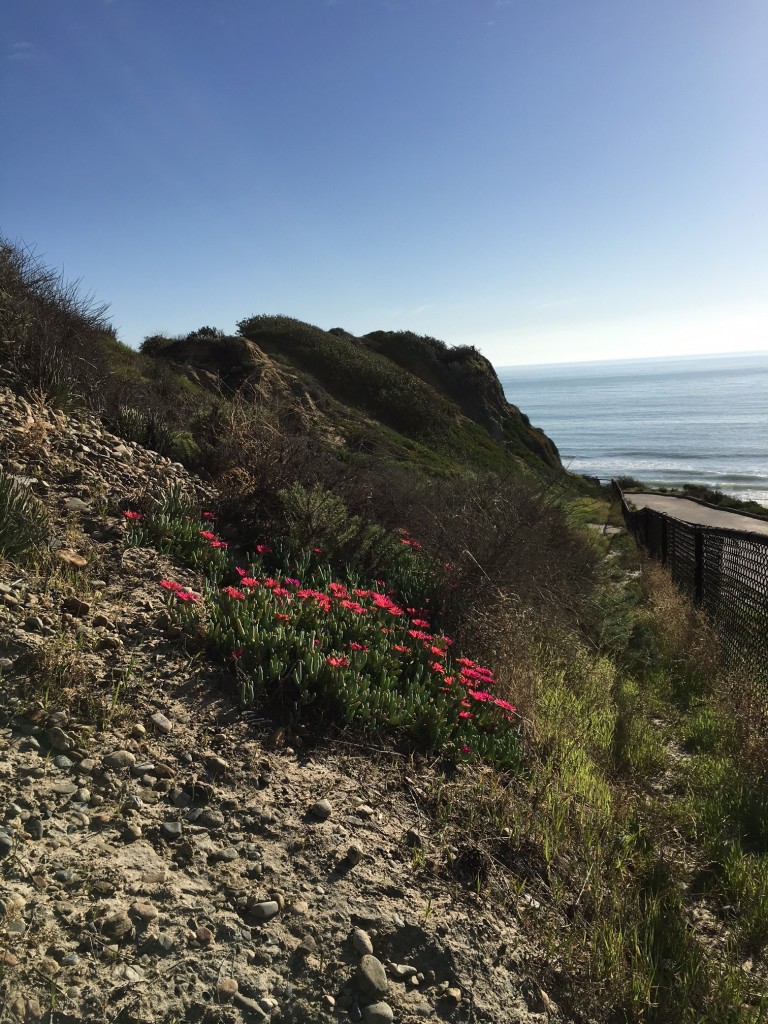 Then it was off to southern parts of California for a camping trip at San Clemente beach (between Los Angeles and San Diego). The campground is up on the bluff and you can take an easy trail down the hillside, over the railroad tracks and out onto the beach. The ice plant was in full blossom and so very pretty. The air was warm in the high 60's and low 70's the whole time we were there. What a joy!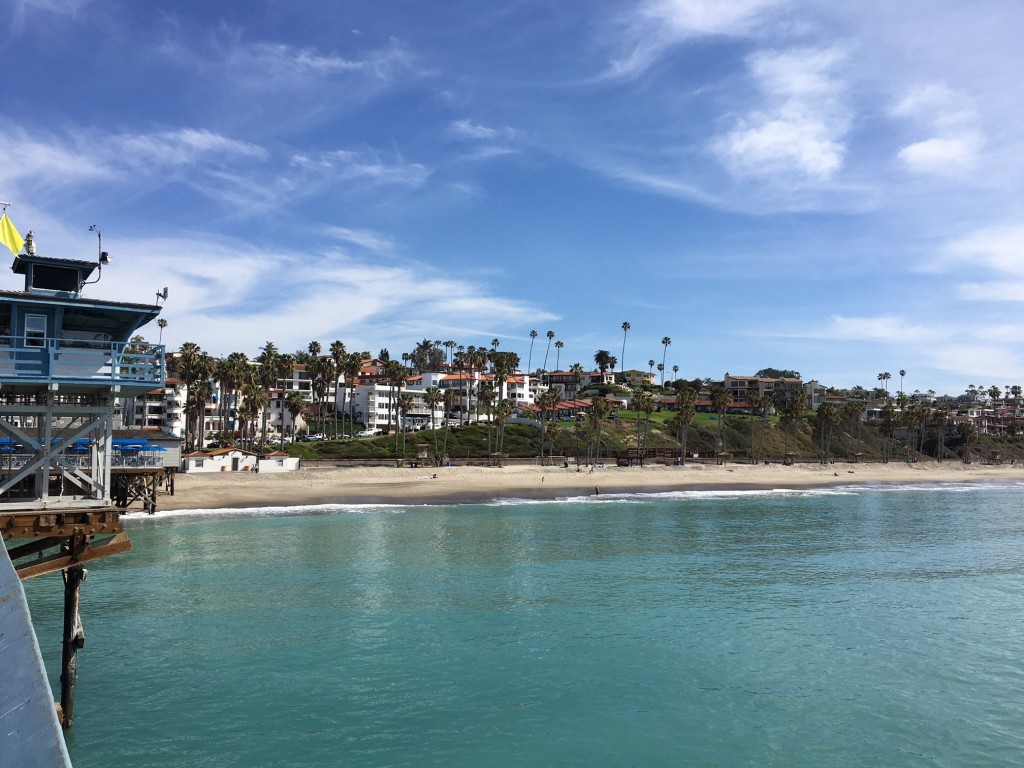 There is a trail from the campground down to the San Clemente Beach Trail. This is about 2 miles in length and passes right by the pier. We walked out onto the pier and the image above shows the turquoise blue water and the pretty little beach town. We spent one morning just enjoying the beach trail, flowers and all!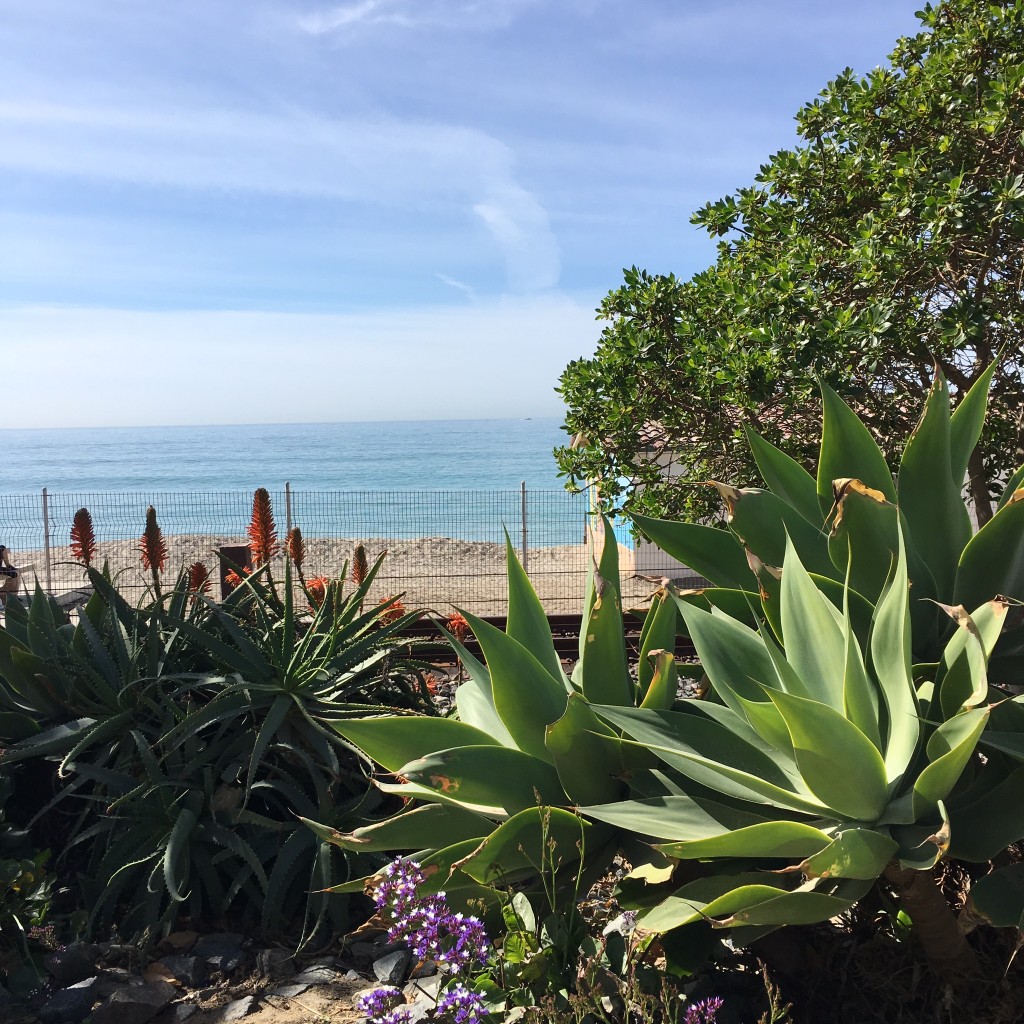 The trail parallels the train tracks and it was fun to see the Amtrak Surfliner come by and the Metrolink too. The view looks right out onto the Pacific Ocean which we thoroughly enjoyed.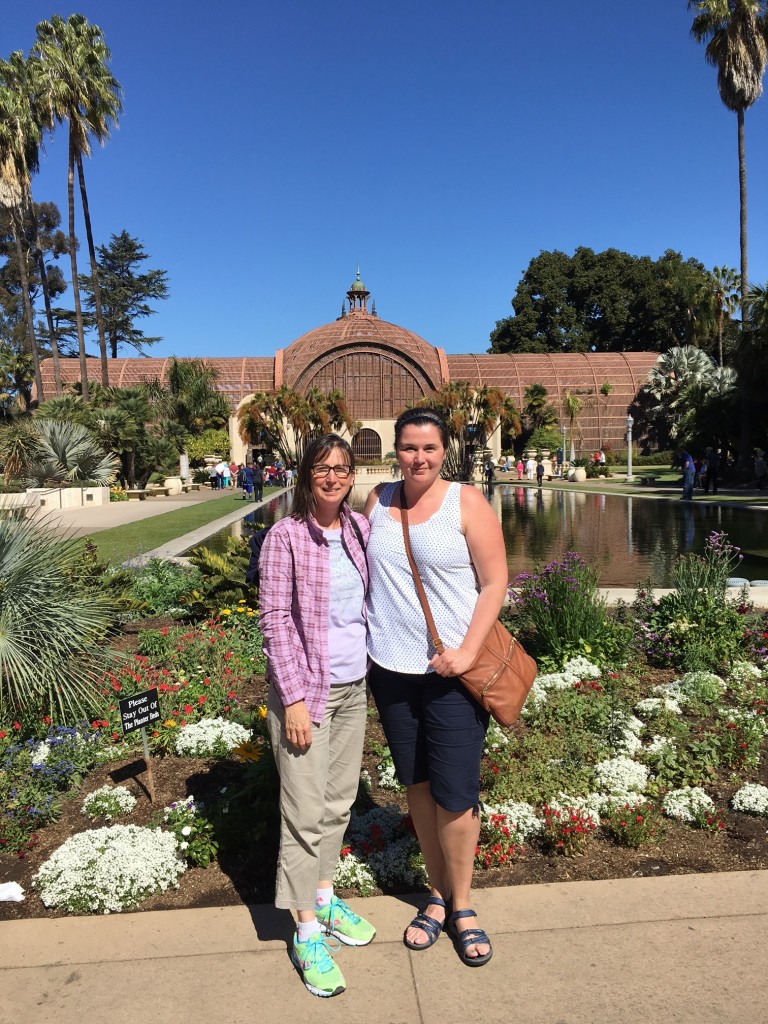 Another day we drove into San Diego and went straight to Balboa Park. I have been to the San Diego Zoo in the past but our family has never done any exploring in the adjoining park. Of course, we decided to visit the Botanical Building first. Well, we did actually go to the visitor center first to get a good map because this park is massive and we had no idea how to navigate the roads, paths, and shuttle system. We quickly figured it out and had fun walking and learning about this historical park.
If you are ever in San Diego, I highly recommend this park with its free shuttle and free exhibits. Check this link out: Balboa Park – San Diego.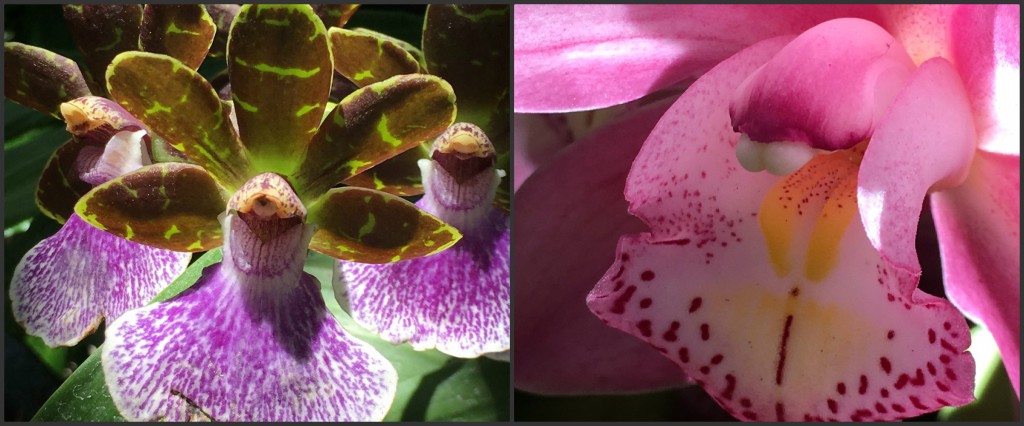 Here are a couple of the gorgeous flowers found in the Botanical Building. It was awesome!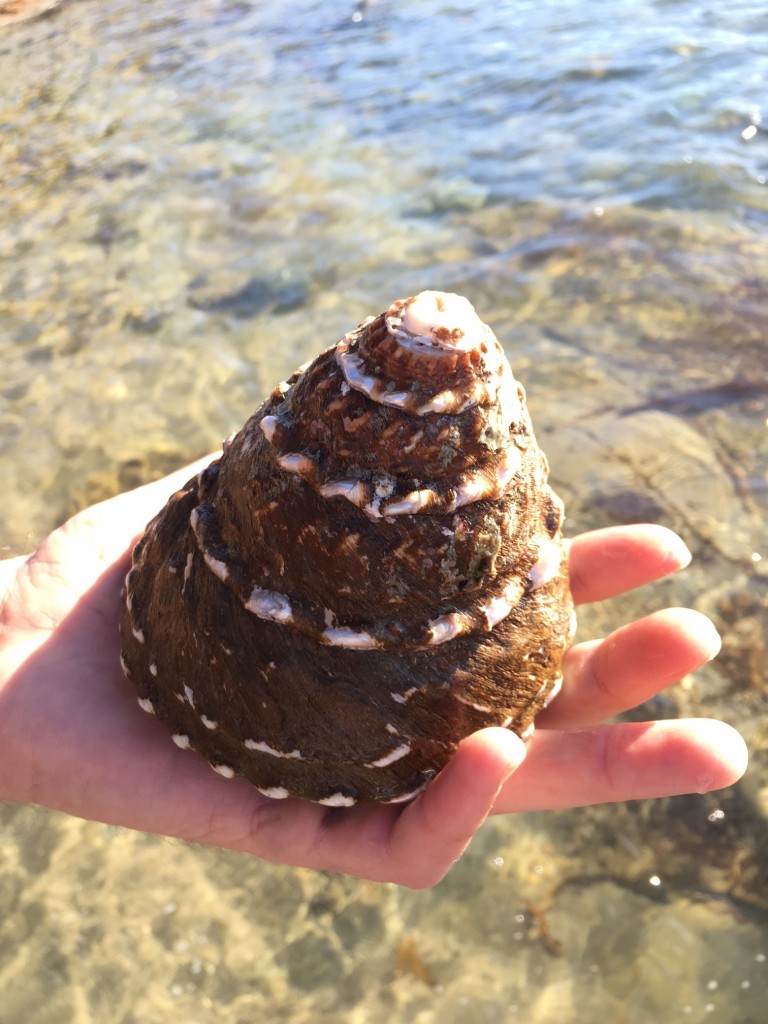 We also visited Cabrillo National Monument in San Diego and I will be sharing a complete entry on this park in a future entry. For now, here are a few of the highlights from our tidepooling adventure. Can you believe the size of the shell? It was the biggest intact shell I have ever found. Of course, we took photos and left it there for someone else to "discover" as well.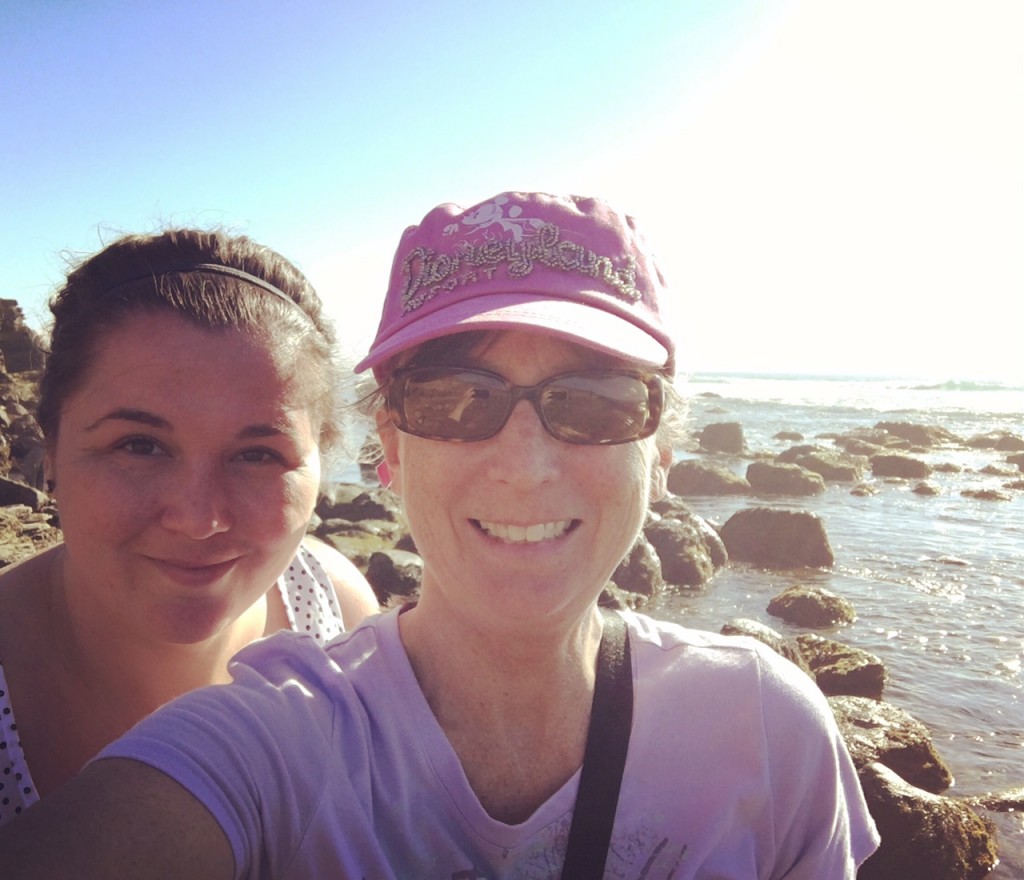 Look at those smiling faces! We both thought the tidepools were the highlight of our whole week…that and the sunshine.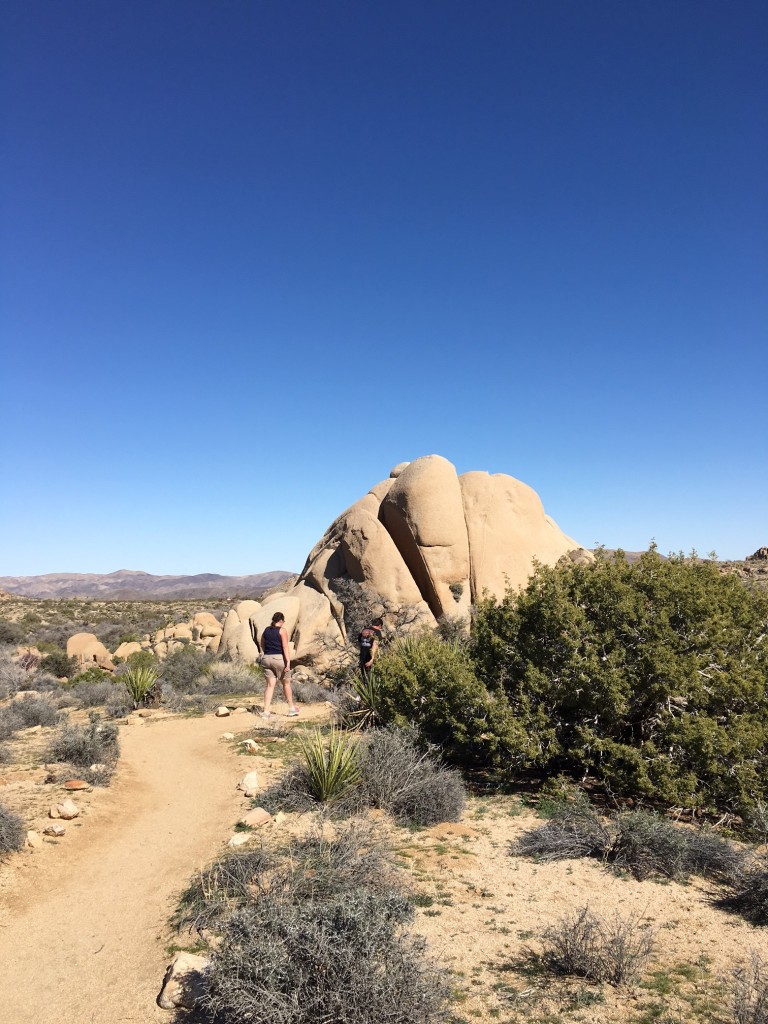 Switching gears, we also made a drive out to Palm Springs and Joshua Tree National Park during our trip down south. My husband and I had been there before but my daughter was experiencing the desert landscape for the first time. It was hot! We had most of the trails we took to ourselves and it was fun to see the two of them rock scrambling!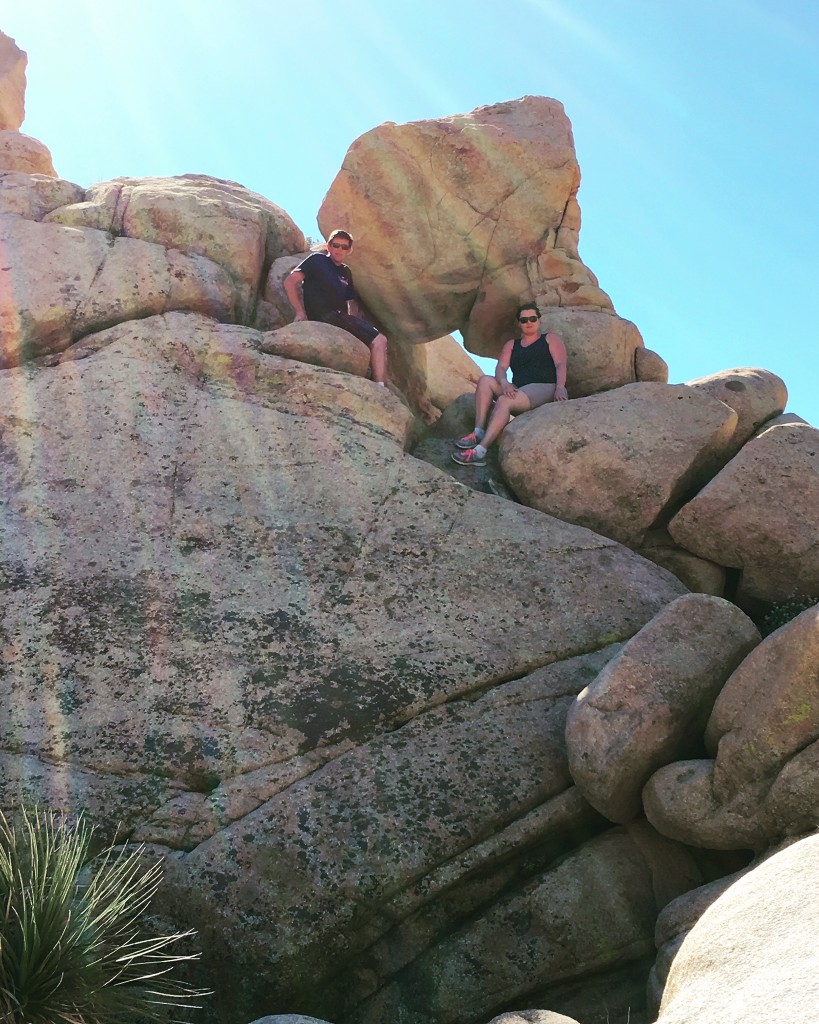 I was content to be the camera person.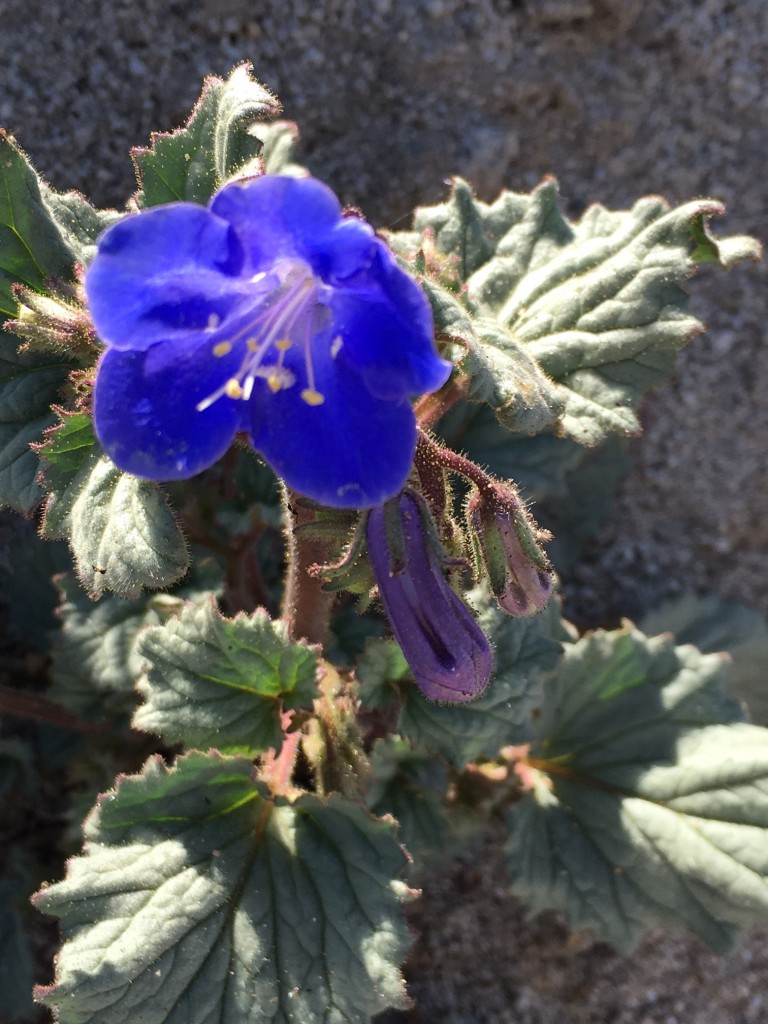 Here is a sampling of the wildflowers we saw on our hikes. I will of course be sharing an entry about Joshua Tree in the near future for you to get all of the details of this amazing place!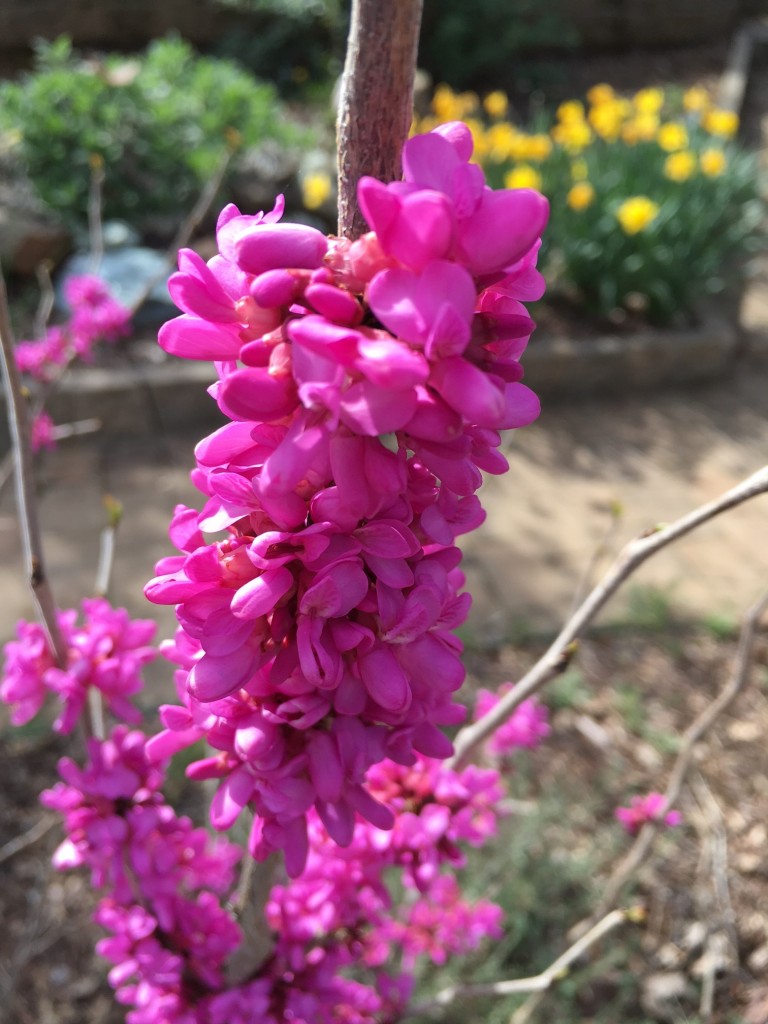 Back at home, spring came to visit. I want to share this image of my redbud in bloom…truly a miracle of color in my yard this year. Drought or no drought, this plant has survived and is flourishing.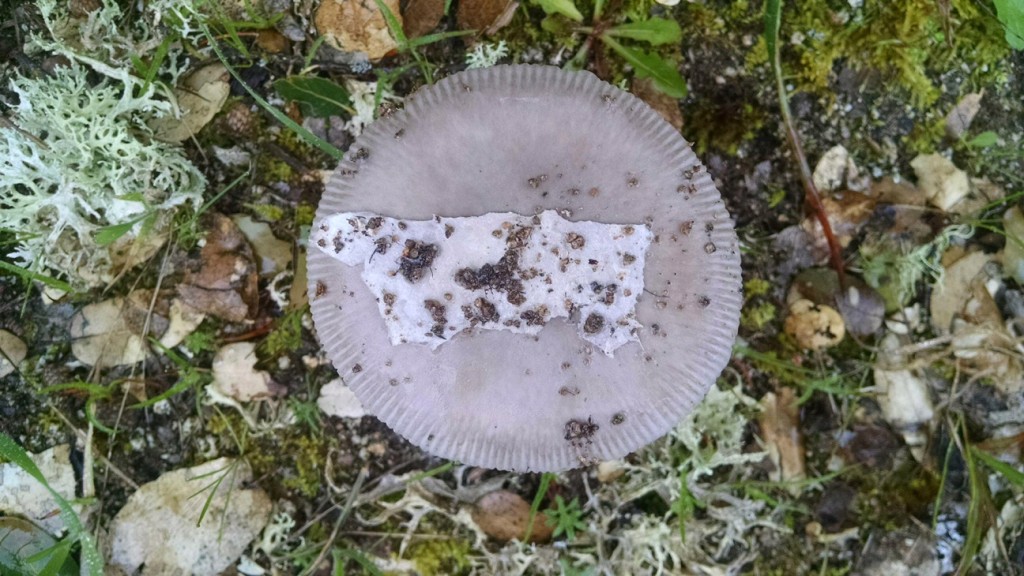 One last image from a guest….my husband. He takes a hike just about every day and he is always sending me images of things he finds as he walks. He wanted me to share this mushroom with what he says is a "happy California cow" on the top. Do you see it?
I hope you enjoyed seeing my outdoor life over the past few weeks. I know here in California we are spoiled by incredible February weather this year. As I write this entry, I am thinking about the past four days and the over 9 inches of rain we received…totally flooded my basement room! It isn't always so perfect here but I hope it inspires you to look for spring in your neighborhood. Don't miss the new printables for members below!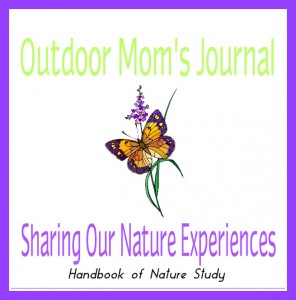 Outdoor Mom's Journal
Whether your family spends a few minutes a week outside or hours at a time, share what is going on in your world.
How Do You Join?
Answer all or just one of the prompts in a blog entry on your own blog or right here on my blog in a comment. If you answer on your blog, make sure to leave me a link in a comment so that I can pop over and read your responses.
During our outdoor time this week we went….
The most inspiring thing we experienced was…
Our outdoor time made us ask (or wonder about)…
In the garden, we are planning/planting/harvesting….
I added nature journal pages about….
I am reading…
I am dreaming about…
A photo I would like to share…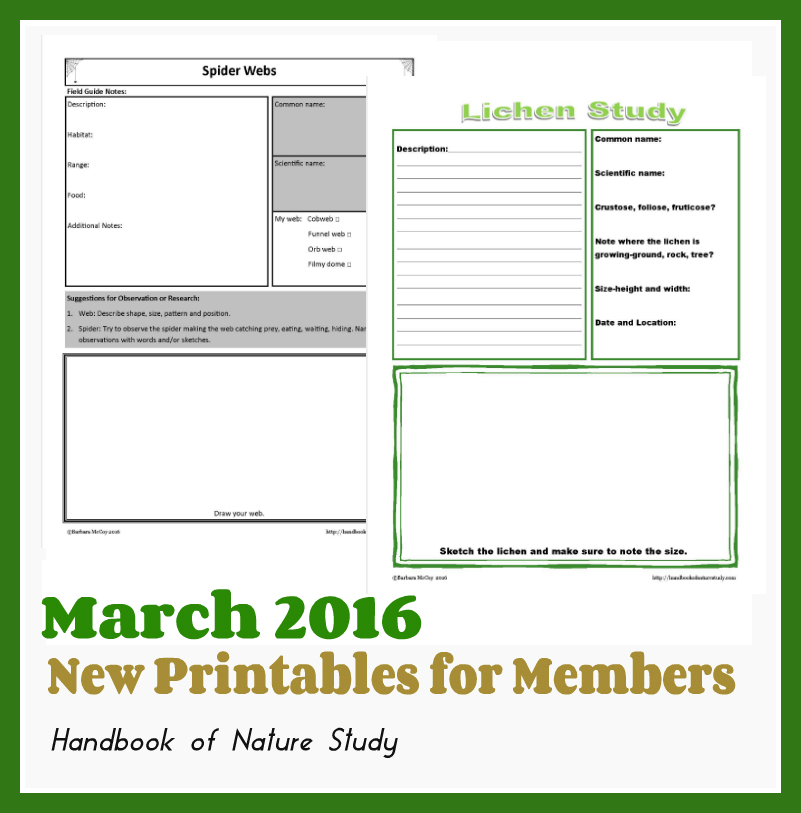 Please note that Ultimate Naturalist and Journey level members have access to members only printables each month in addition to the newsletter printables. You will need to log into your account and then go to the "Other Releases" section.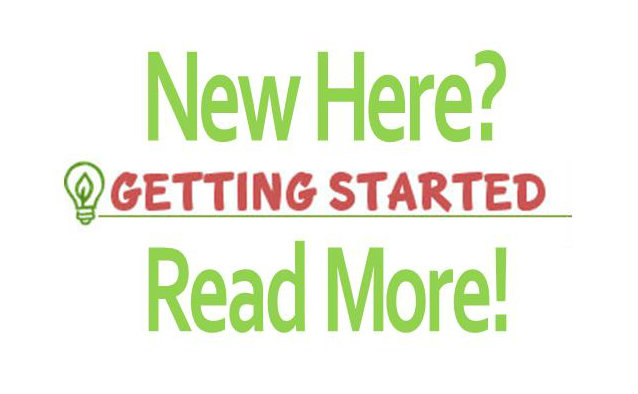 Need help getting started with your nature study using the Handbook of Nature Study? Check out the fresh "Getting Started" page here on the website!