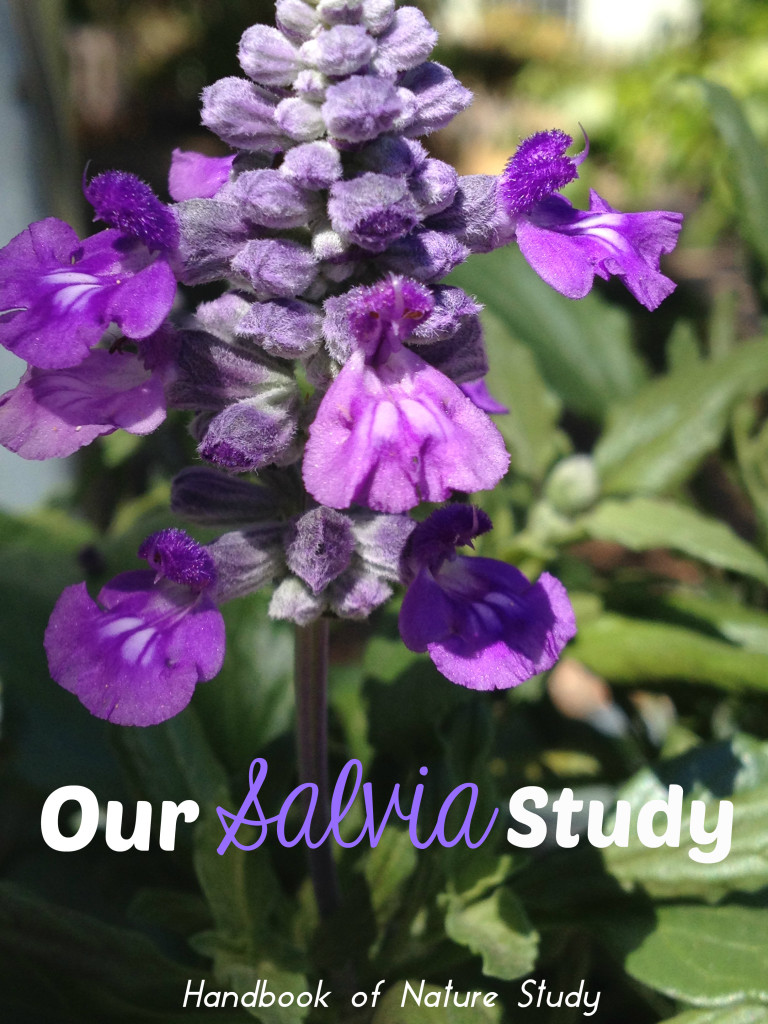 We were so excited to start the new series of Outdoor Hour Challenges this week with the Salvia Flower Study.We even went out and purchased a new type of salvia to begin our study with.
I was interested in researching more about salvia and the name "scarlet sage" as listed in the Handbook of Nature Study lesson.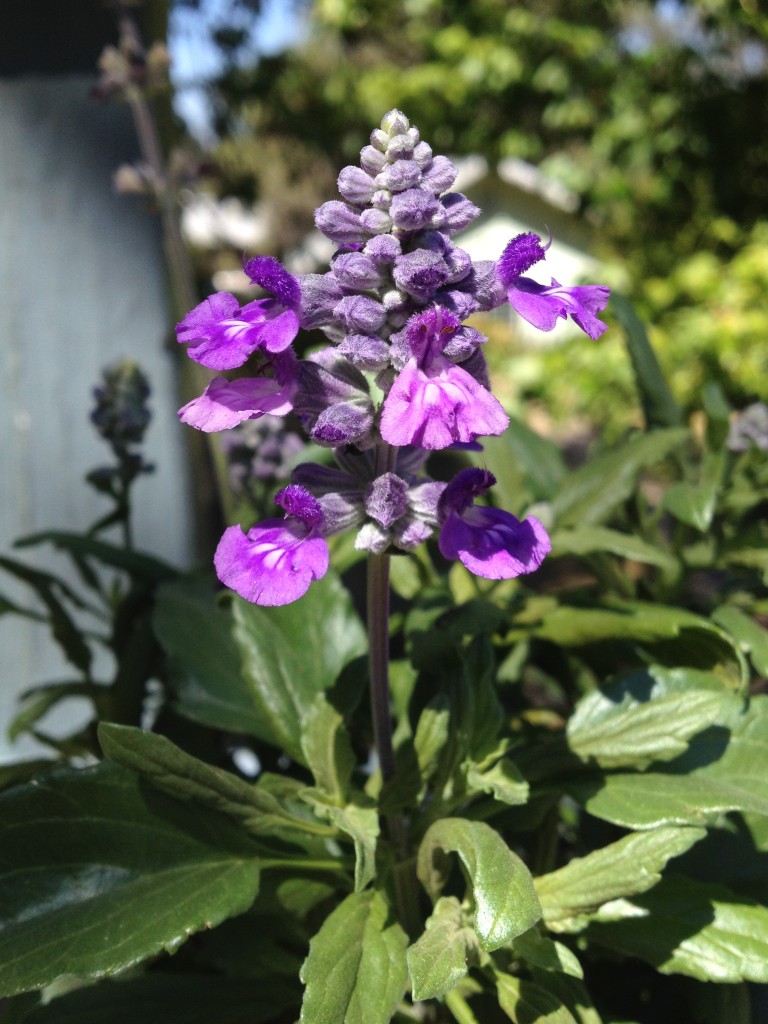 We tried to observe a bee in our salvia but not this time. We did talk about how the bee needs to duck inside to reach the nectar wells.
Now that I am looking at these images in a large format on my computer, I can see the fuzziness of the salvia which is just like the sage we have in our front yard.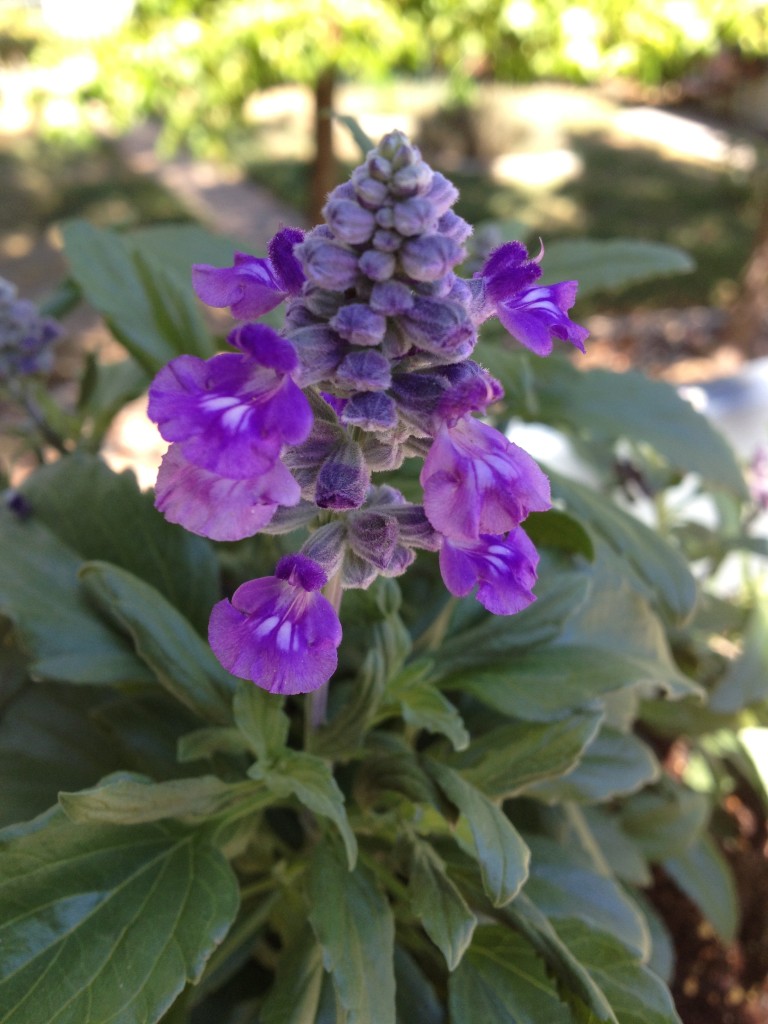 The leaves on our two different salvia plants are completely different.
Our autumn flowers have been a little slim pickins this year. But there have been some surprises around the yard, including this sunflower that came from a seed that fell from the birdfeeder right into a pot on my back deck. I wasn't sure it was going to actually bloom but here it is!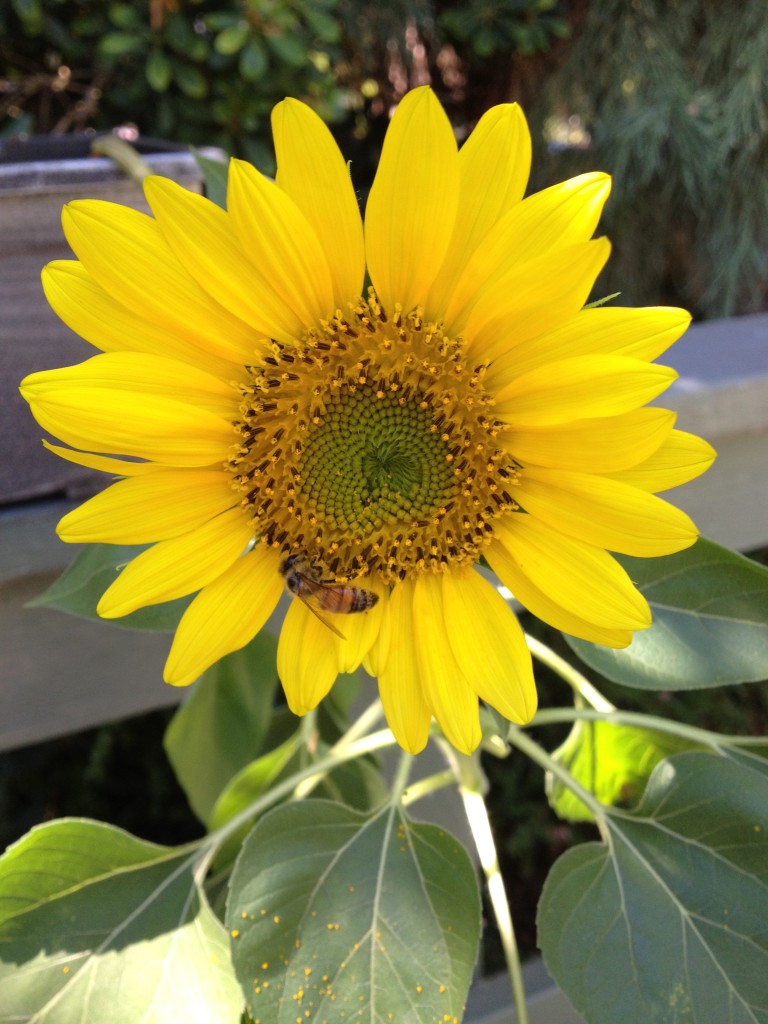 It is gorgeous and we enjoyed watching the bees visit it…no wonder! There is so much pollen coming from this sunflower that they can actually just bathe in it as they fly in and out.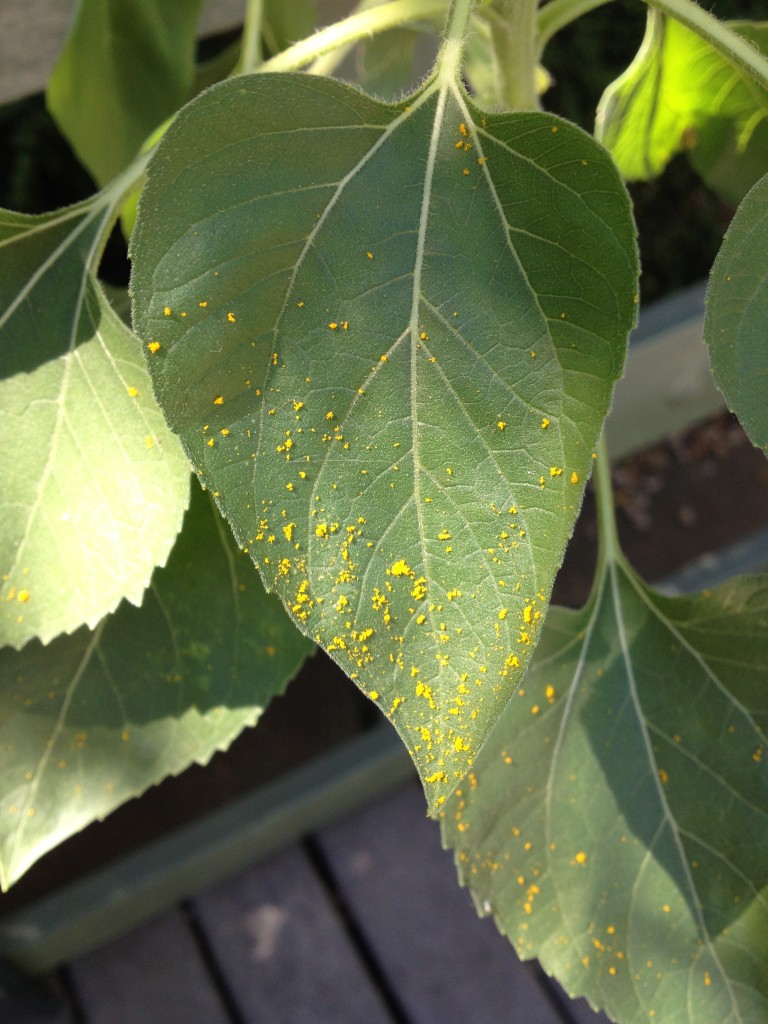 Look at that pollen!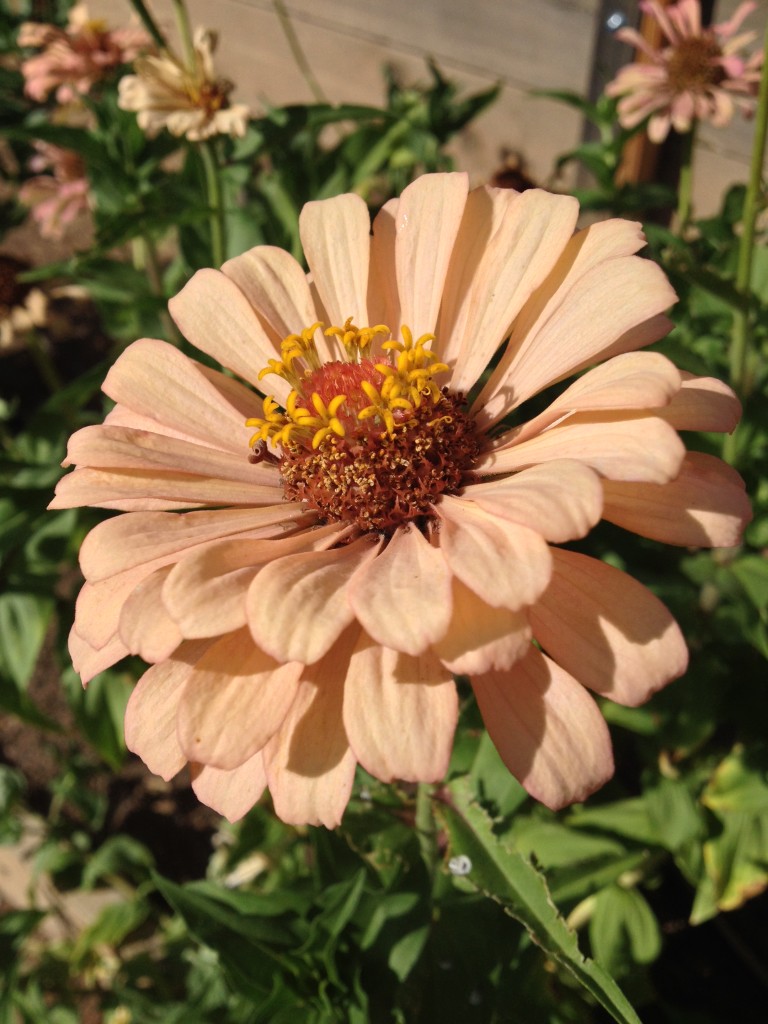 These zinnias are from my dad's garden…he had saved seeds from last year and sprinkled them in his flower bed a few months ago. Now, they are blooming like crazy with a variety of flowers that dazzle the eye.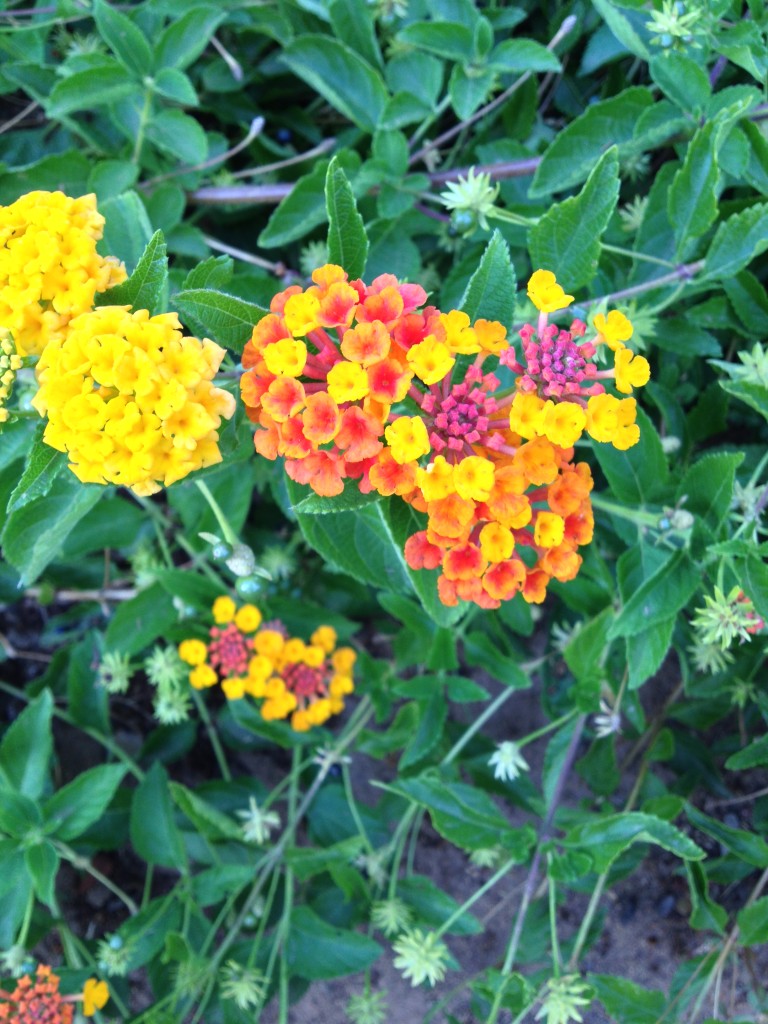 He also has a bank next to his driveway that he has filled with different colors of lantana. This one is my mom's favorite color and the hummingbirds and butterflies love it too. This is a great plant to have in your garden to attract birds and insects for observation. (Note to self…plant lantana when we can have a garden again.)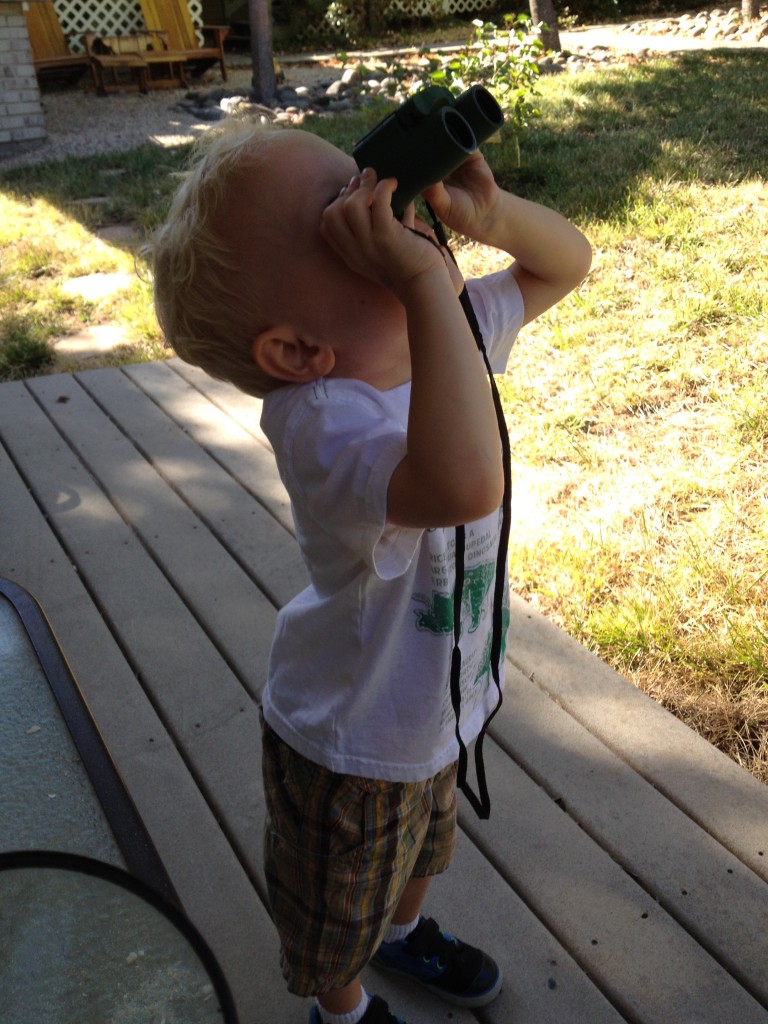 Our little explorers were more interested in watching birds this week and not going on a flower hunt. Maybe next time….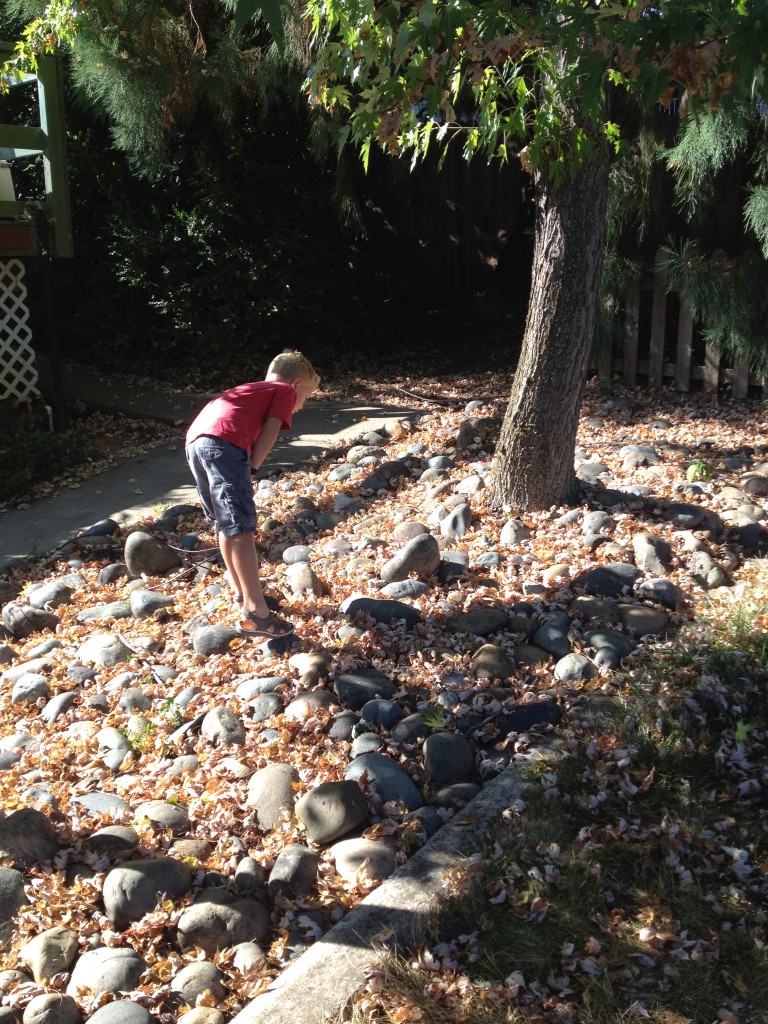 We also looked at ants this week since there was a whole nest of them under a rock we turned over to look for insects. Can you believe all the leaves that have fallen already in my backyard?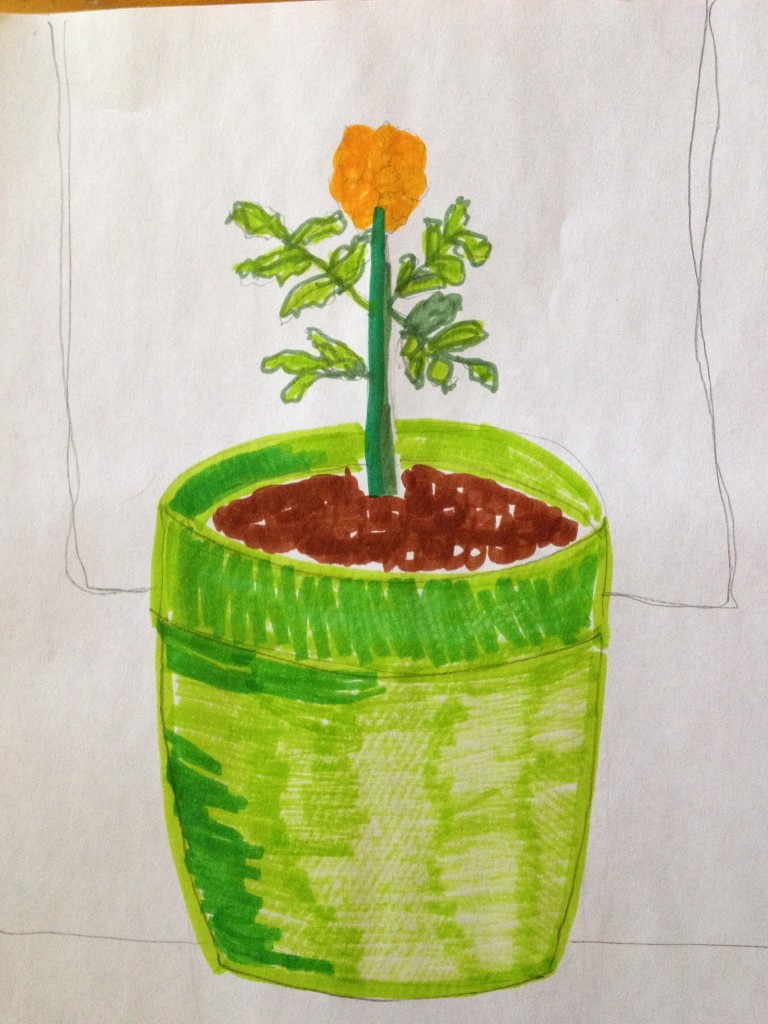 I forgot to take photos of their flower drawings but here is mine.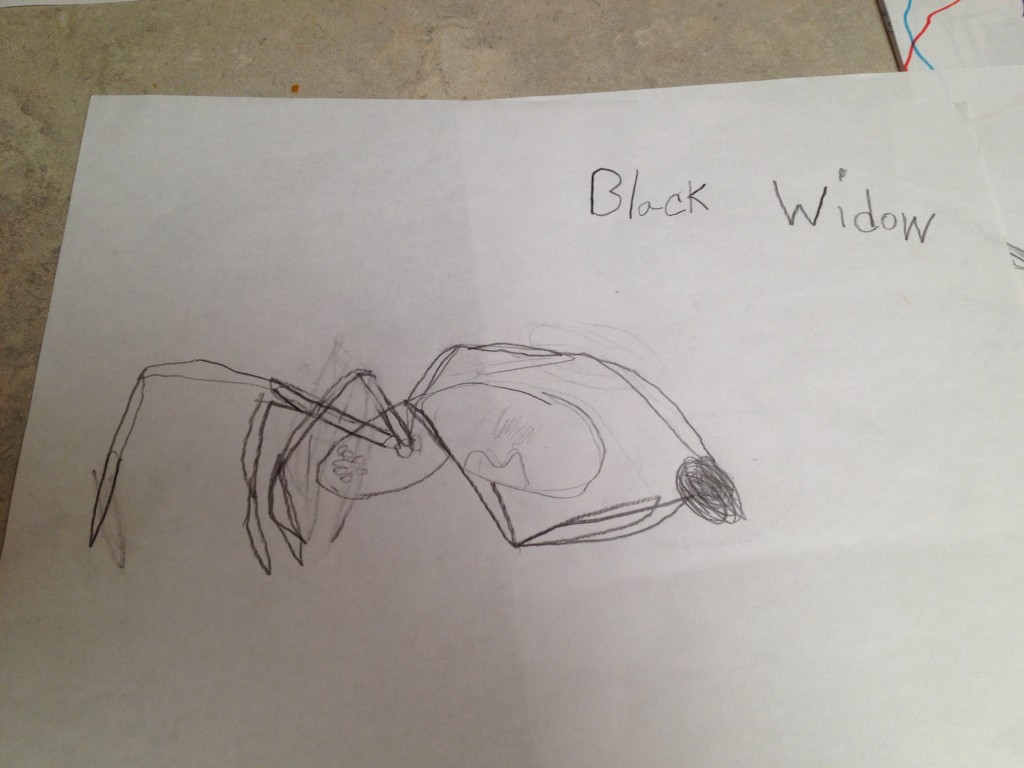 Here is a sketch that one of the boys did of a black widow spider. He had seen one in his garage and decided to draw it using a book I have on how to draw insects.
It was a really great week observing flowers as the autumn season starts. We will continue to keep our eye on flowers as we work through the next few flower challenges.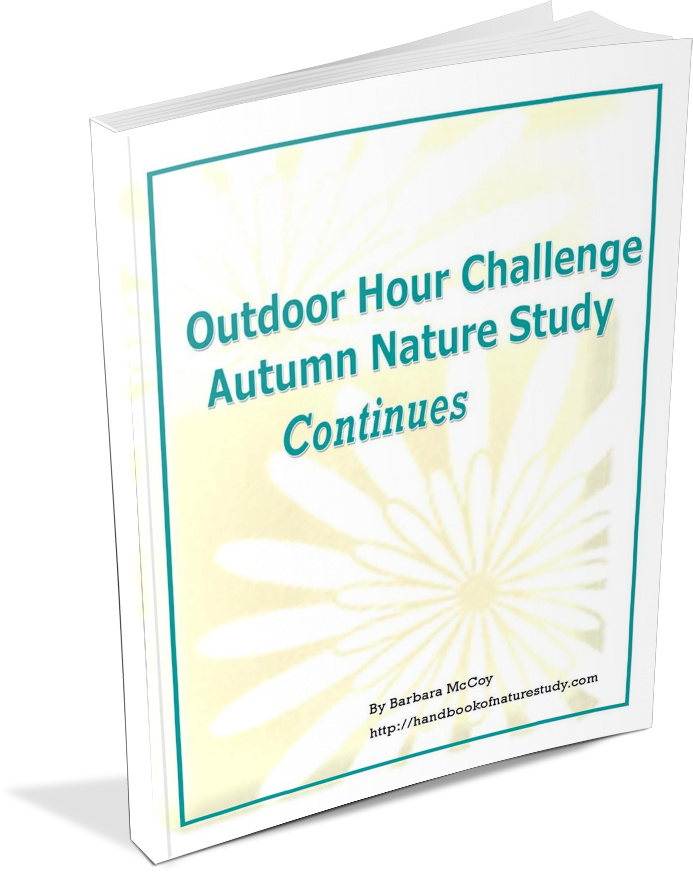 This Outdoor Hour Challenge is included in the new Autumn Nature Study Continues ebook. It is only one of fifteen nature study topics included along with notebook pages and coloring pages.  If you have an Ultimate or Journey level membership, you will find this ebook in your library!