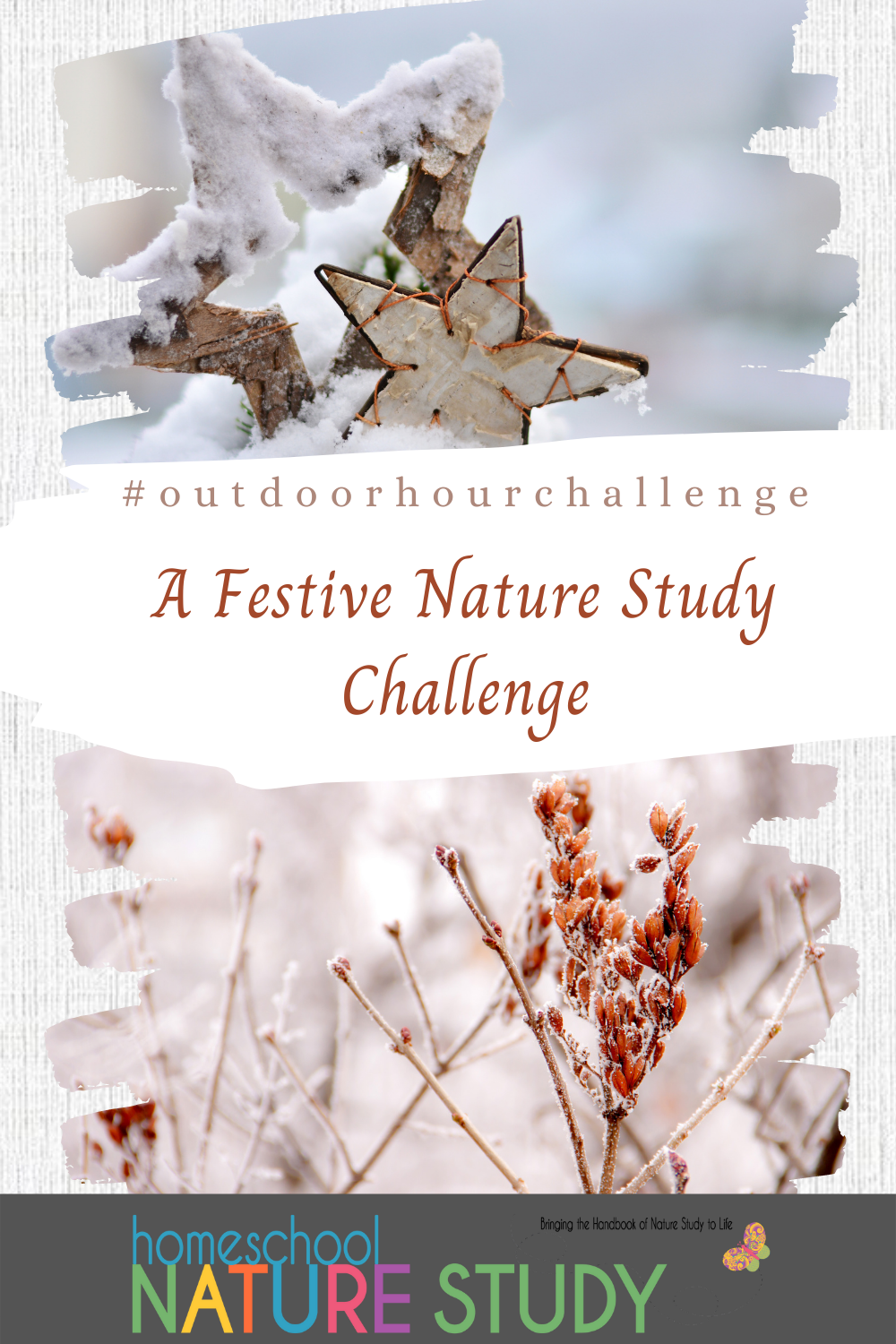 Are you up for a wintery festive homeschool nature study challenge?
Christmas time is so busy and it is easy to get distracted by all the hurry of the season. Sometimes it is just nice to get outdoors with the children and leave the pressures behind.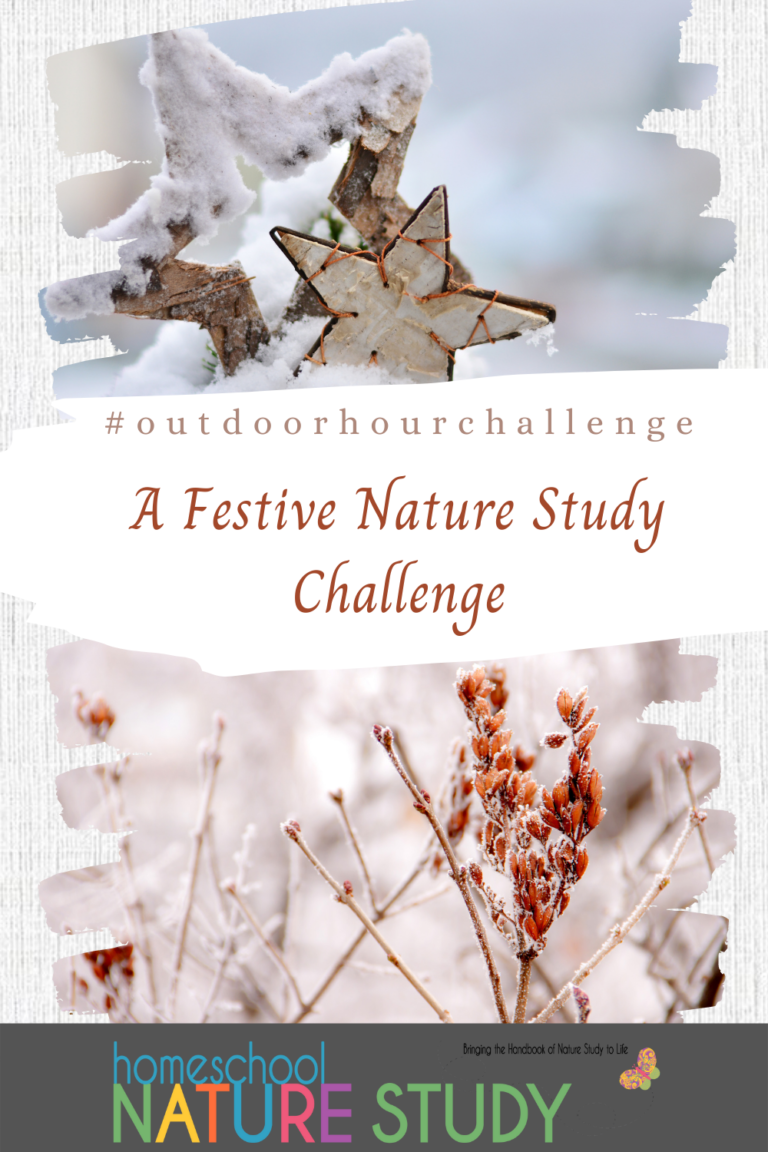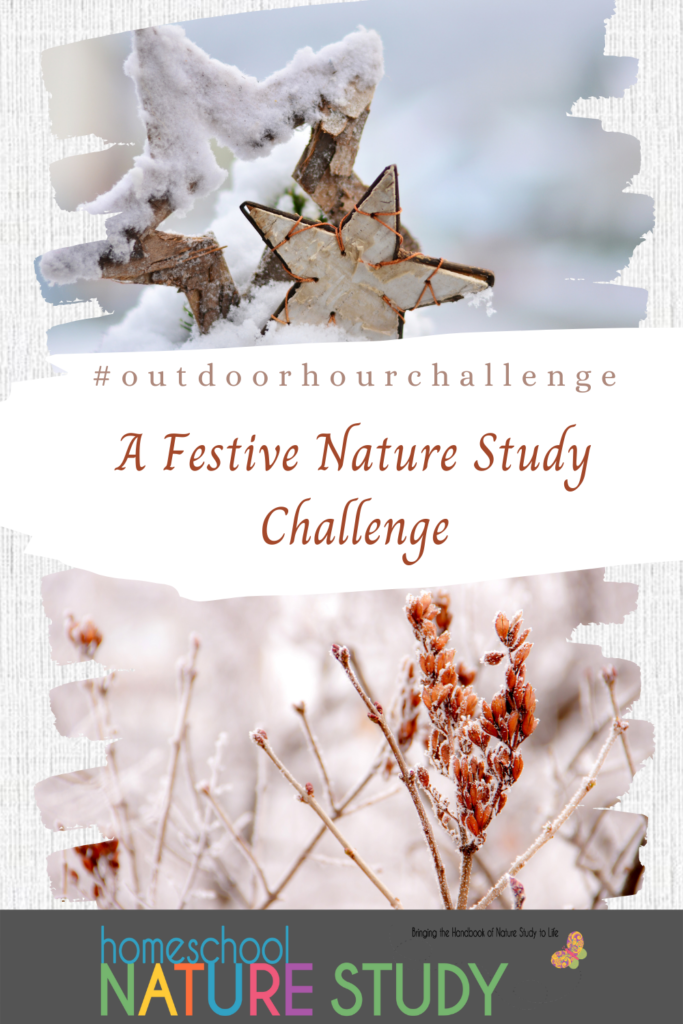 How Can I Make Our Homeschool Nature Study Festive?
I'm glad you asked! Our winter series of curriculum ebooks and courses have so many wonderful winter challenges to inspire your homeschool nature studies and because we are known for our challenges only taking about an hour (or longer if you prefer). It does not have to be an onerous task during this busy season.
A festive homeschool nature study can be as simple as wrapping up warmly and going on a lovely winter walk to find some winter colors. Challenge 1 in our Winter Wednesday book does just this. You can read about Barb's hunt for red and green on a wintery walk she took a few years back. You can also read her World of Winter post which fits in nicely with our wintery festive homeschool nature study theme.
I always find that you can add a little fun into your nature studies by including a few nature crafts and a festive nature study is the perfect time to do just that!
Read my Winter Nature Crafts Post and my Snow Nature Study & Winter Stars Post for some ideas on crafting some festive fun activities into this months nature studies.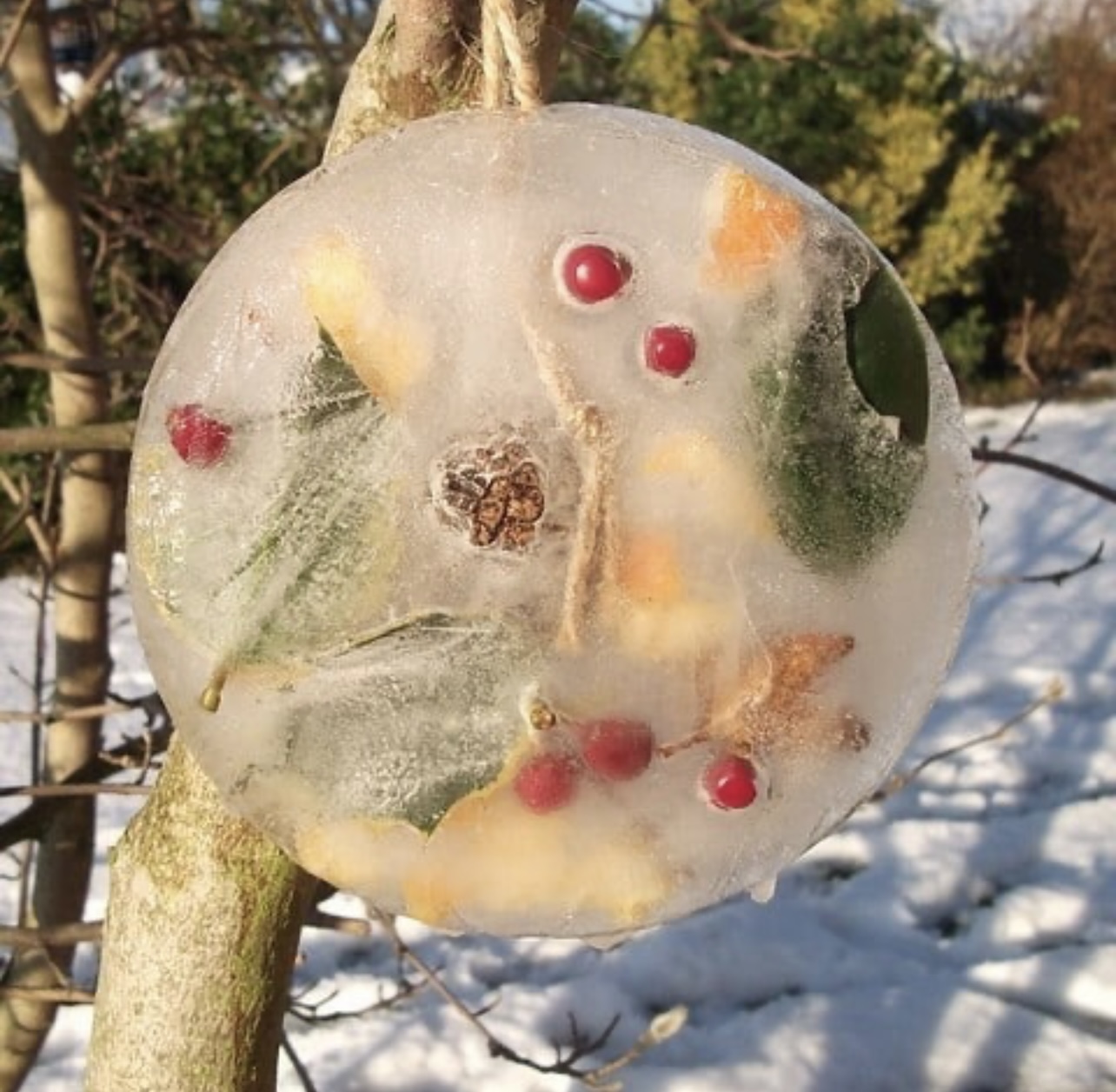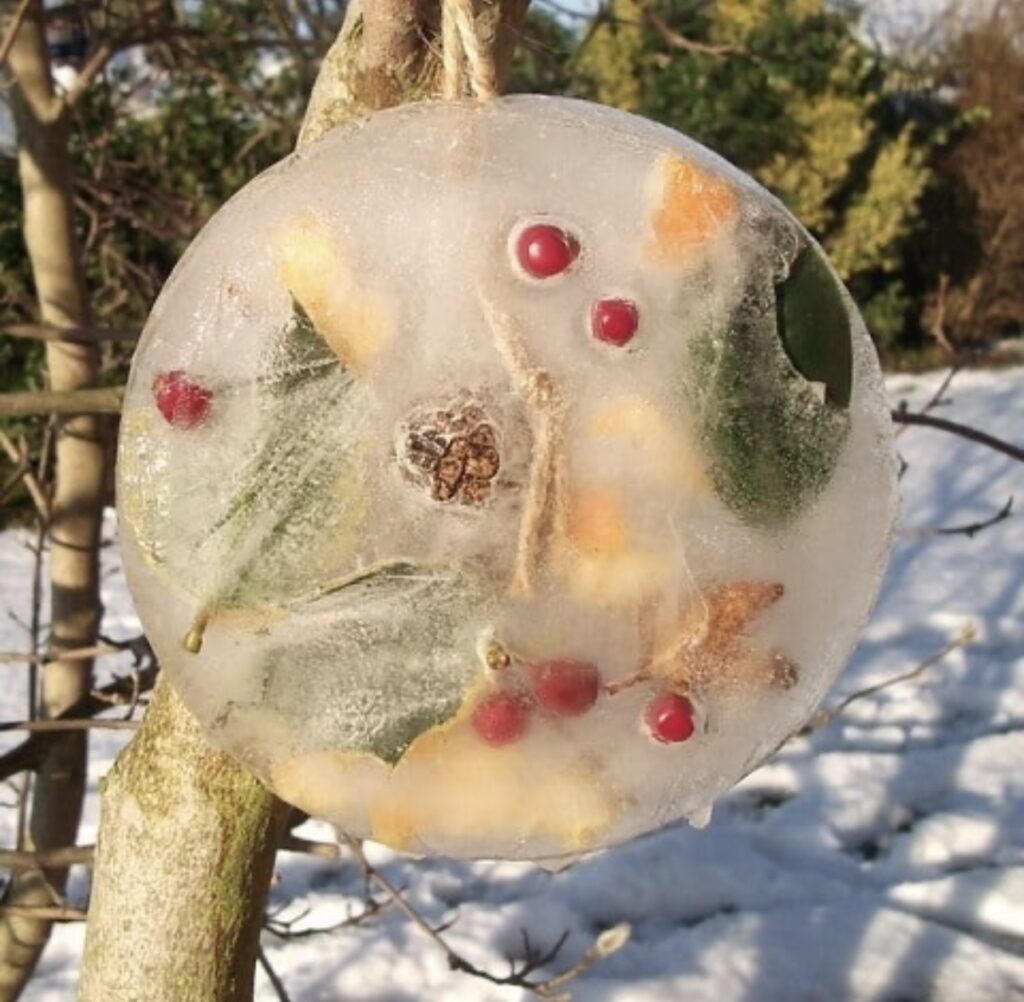 Challenges from our Winter Wednesday Outdoor Hour Challenge Book
Our Winter Wednesday ebook and accompanying course has lots of other wintery nature topics to explore in your homeschool:
Challenge 2 – Snow
Challenge 3 – Winter Star Constellations – this would tie in beautifully with the story of the wise men from the east as they followed the star to find Jesus in the stable at Bethlehem!
Challenge 4 – Trees: Silhouettes
Challenge 5 – Trees: Cones
Challenge 6 – Winter Weeds
Challenge 7 – Winter Insects
Challenge 8 – Birds
Challenge 9 – Mammals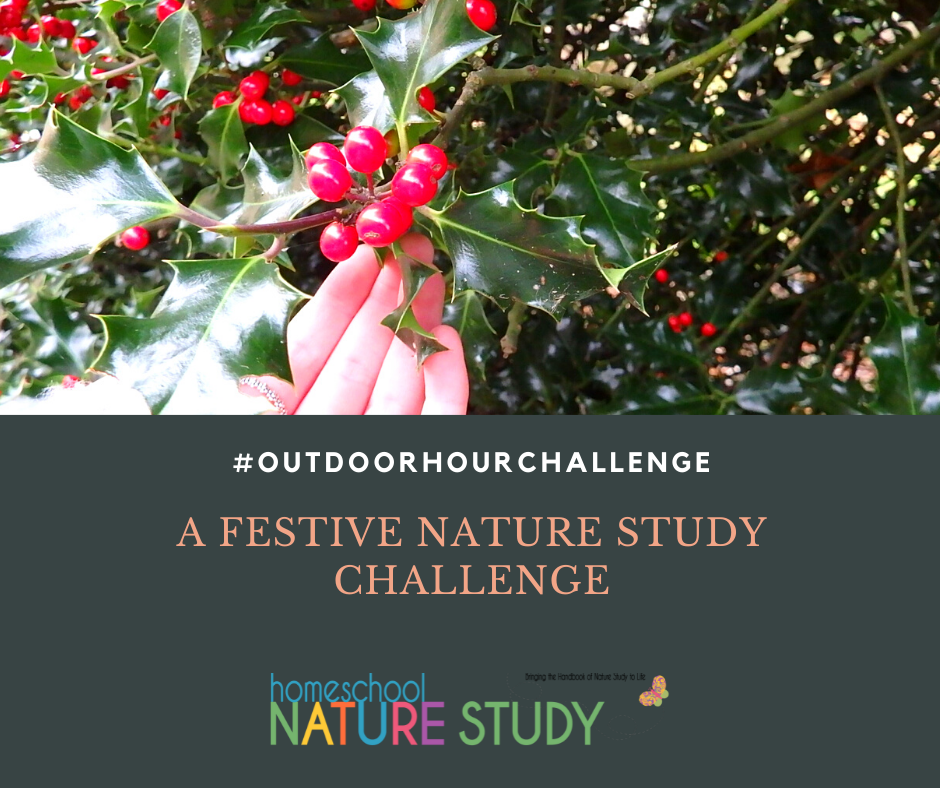 A Homeschool Nature Study Membership For Helpful Tips Year Round!
Our members' Outdoor Hour Challenges for January will come from the Winter Wednesday ebook and course. If you would like to join our nature study membership then please visit the link below to join – we would love to have you along.
Members also now have a printable plan for the upcoming year for guided nature study – January 2022 to August 2022. We will be following highlighted challenges from the Winter Wednesday, Spring, Summer and the Garden books and courses.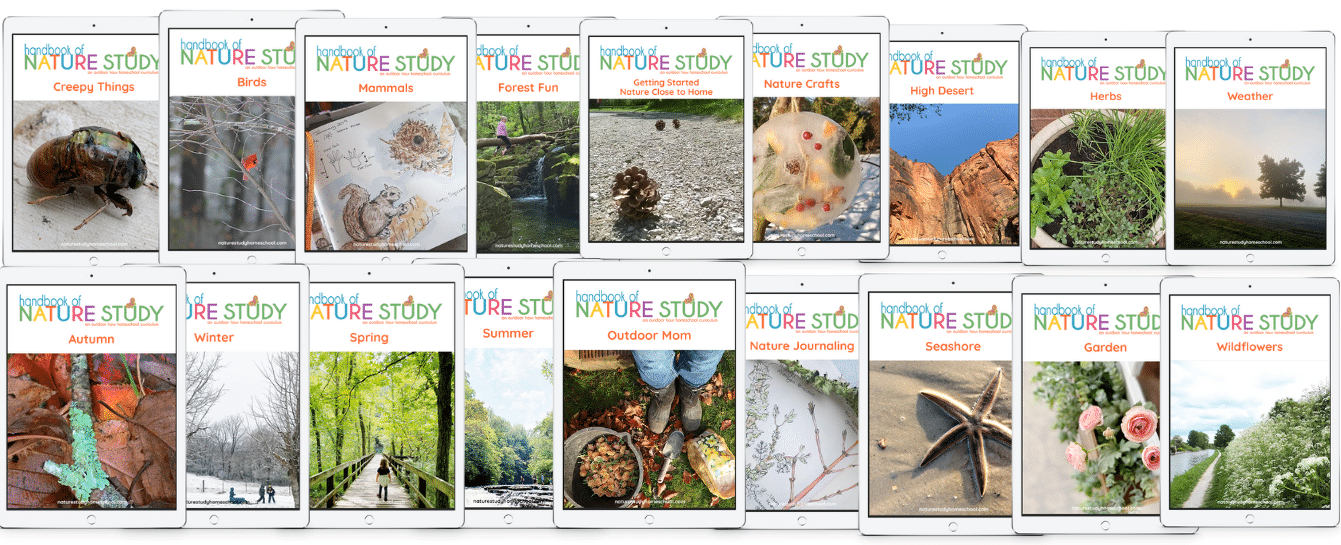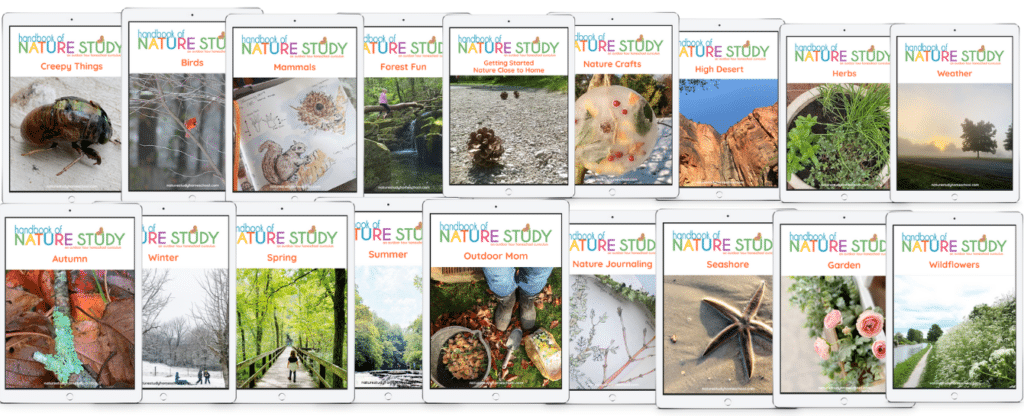 Connect With Our Homeschool Community On Social Media
Did you enjoy this Outdoor Hour Challenge? Be sure to tag us on Instagram @outdoorhourchallenge and use the hashtag #outdoorhourchallenge so we can see and comment!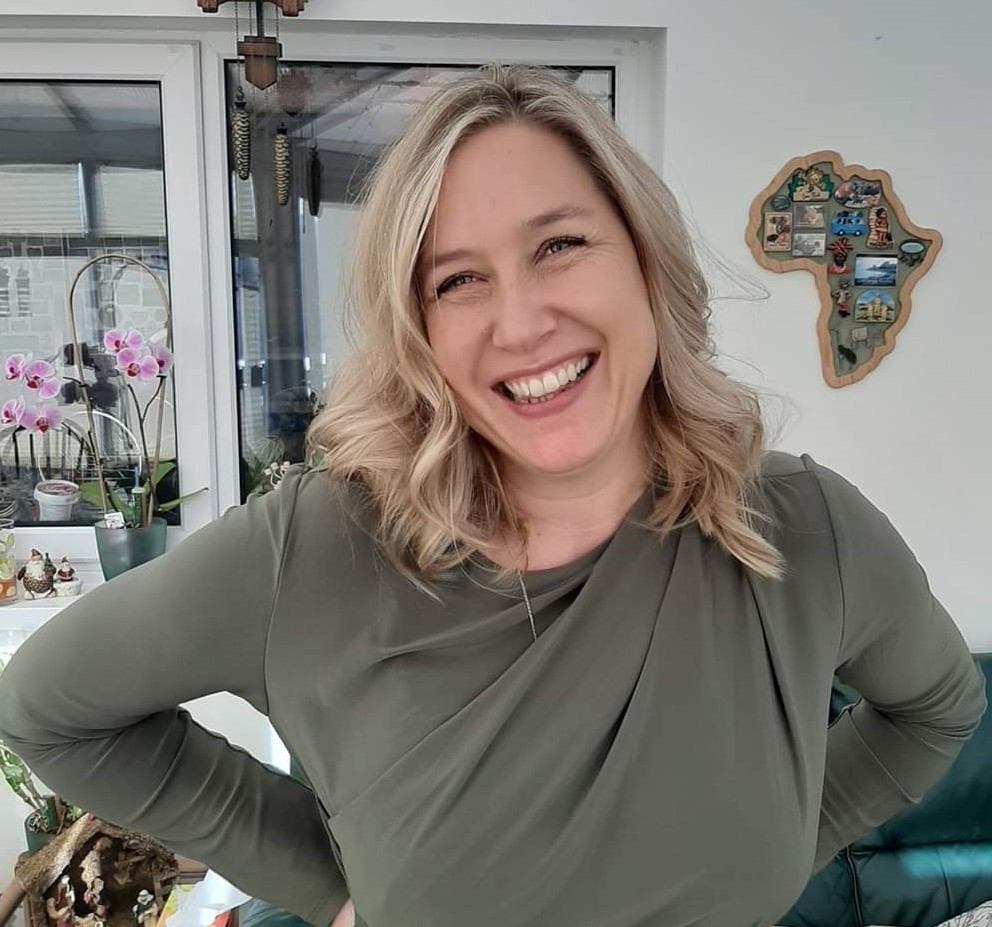 Outdoor Hour Hostess Shirley lives in Chester, England and blogs at Building A Household of Faith where she writes about homeschooling the Charlotte Mason way, nature study and encouraging homeschooling moms in their great charter as Christian wives, mothers and keepers of the home. She also hand-dyes yarn in her home studio Under An English Sky, which is inspired by the English countryside and of the great living books she and her family enjoyed over their homeschooling journey. No doubt you will be sure to recognise some of the names of her yarn from literary childhood favourites!