It's our Winter Wednesday challenge once again and time to bring the world of winter into your homeschool nature study.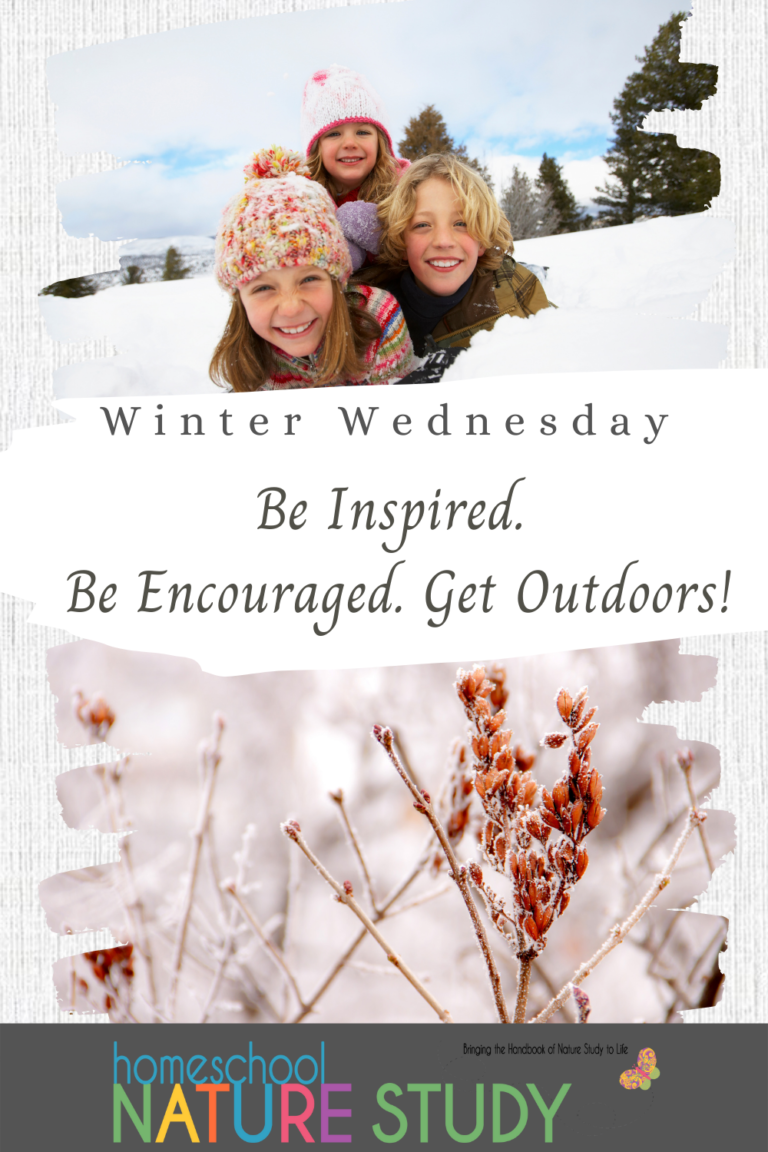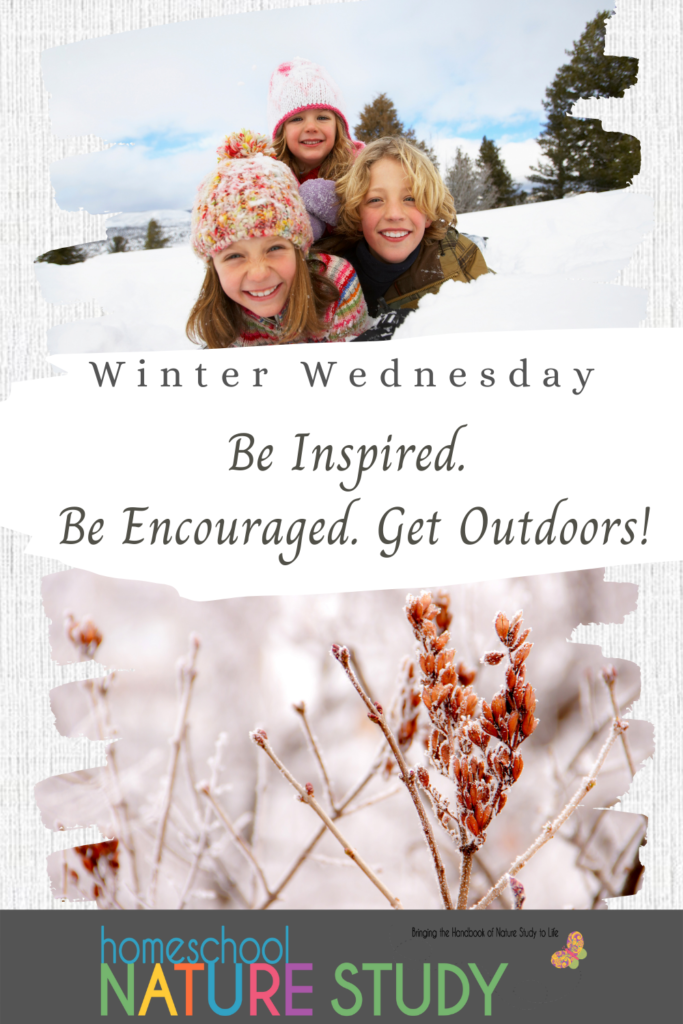 Winter Wednesday – Week 1 The World of Winter in your Homeschool Nature Study
1. Read chapter one Discover Nature in Winter
. While you are reading you can highlight any portions that you would like to share with your children. I also like to write in the margins any topics and ideas that come to me as I read.
2. Our family is going to complete the winter color activity on page 14 and illustrated on page 17. Please feel free to complete any of the suggested activities in chapter one of the book and then share your experiences in a blog entry.
If you do not have the book and you would like to follow along with the activity, here are some basic instructions.
Finding The Colors Of Winter In Your Nature Study
The bareness of the trees and the appearance of a white snowy landscape help to sharpen the other colors of winter. Find a few minutes this week to notice the colors you can observe in your own backyard, even if it is from your window.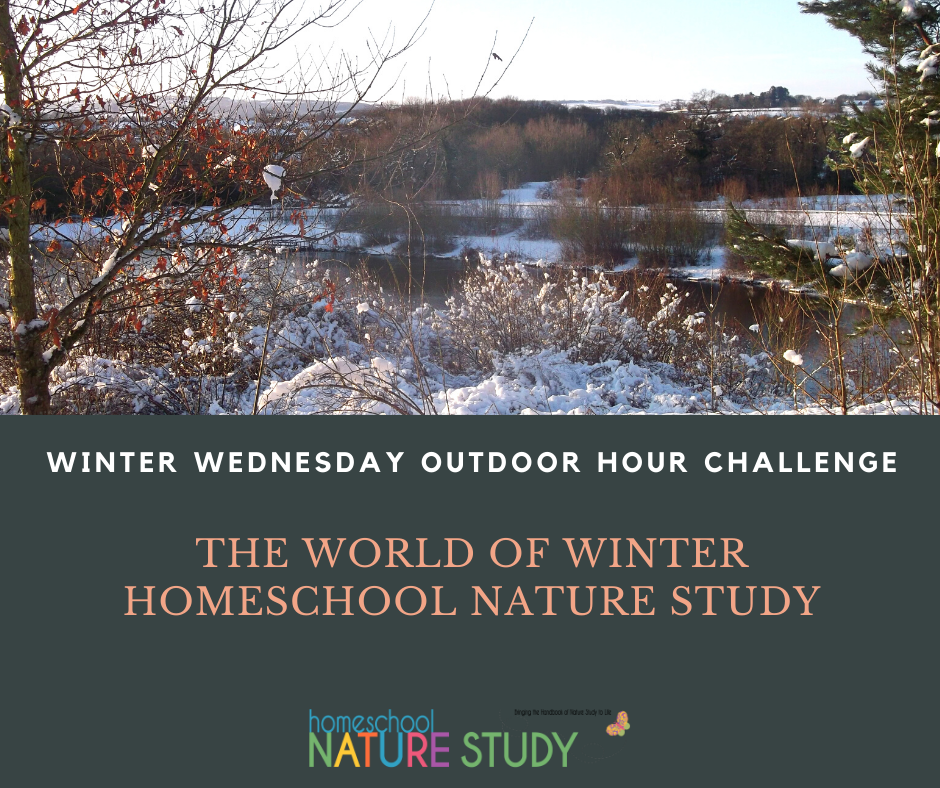 Some Ideas to Get You Started In Your Homeschool Study This Winter:
Greens and yellows of lichen
Bright blue of a blue jay or the sharp reds of the cardinal
Yellows and oranges of the sunrise or sunset
Blue sky and white clouds
Keep track of the colors you observe this week in your nature journal.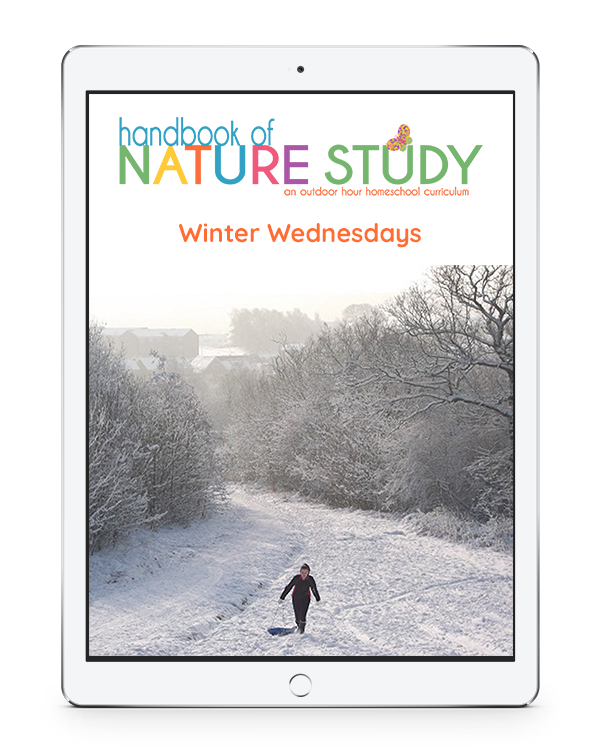 Ready to get started? Grab your FREE Getting Started in Homeschool Nature Study Guide with 10 free Outdoor Hour Challenges.