My oldest son gave me his old Canon Rebel to use and yesterday I took a deep breath and started using it for the first time. I am a little intimidated by the sheer number of things I can do with this camera compared with my point and shoot.
I must have taken 100 photos and there are only four that are worth sharing. 🙂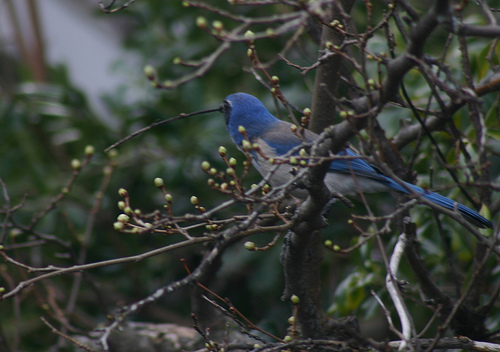 I shared last week that we have a Western Scrub Jay building a nest in our front yard. I was able to capture him gathering some twigs for the nest as he flew from the backyard to the front yard about fifty times.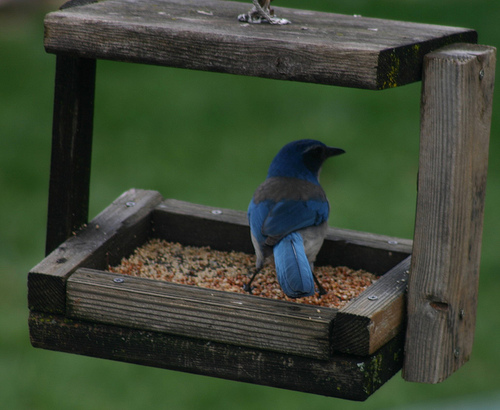 Here is another jay in the feeder. I love the way his tail feathers are all folded up in this photo. He really is the King of this particular feeder. He spends a great deal of his time chasing the little birds out of the way.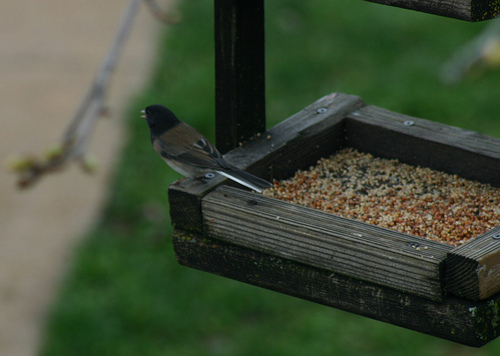 Here is a junco who managed to get his share of dinner before the jay swooped in and scared him away. The juncos are not particular about which feeder they eat in or under. I like the way you can see all his different colors of feathers in this photo.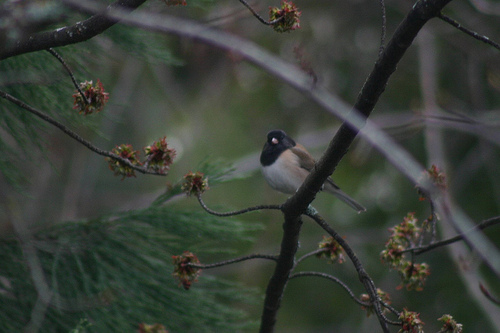 One last photo of one of our resident juncos. He is so cut all puffed up and sitting on the branch of our sweet gum tree.
My goal is to work with the Canon a little each day so that I gain some confidence.
Stay tuned…..