Extraordinary Fungi!!!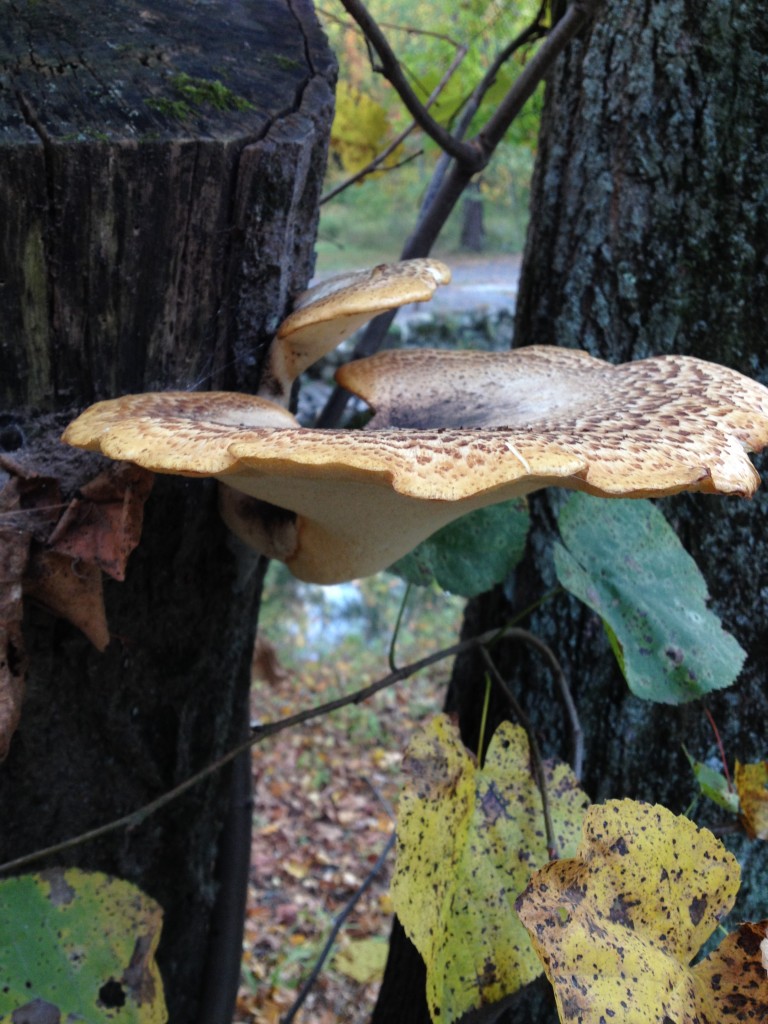 Looking back through my photos from the past few months, I collected a few of the fungus images from our hikes that I wanted to share with you. I love a good fungus and find them truly fascinating. If only I had more time and energy to study them more in depth! The images above and below are from our trip to the East Coast…found along the trail in New Jersey.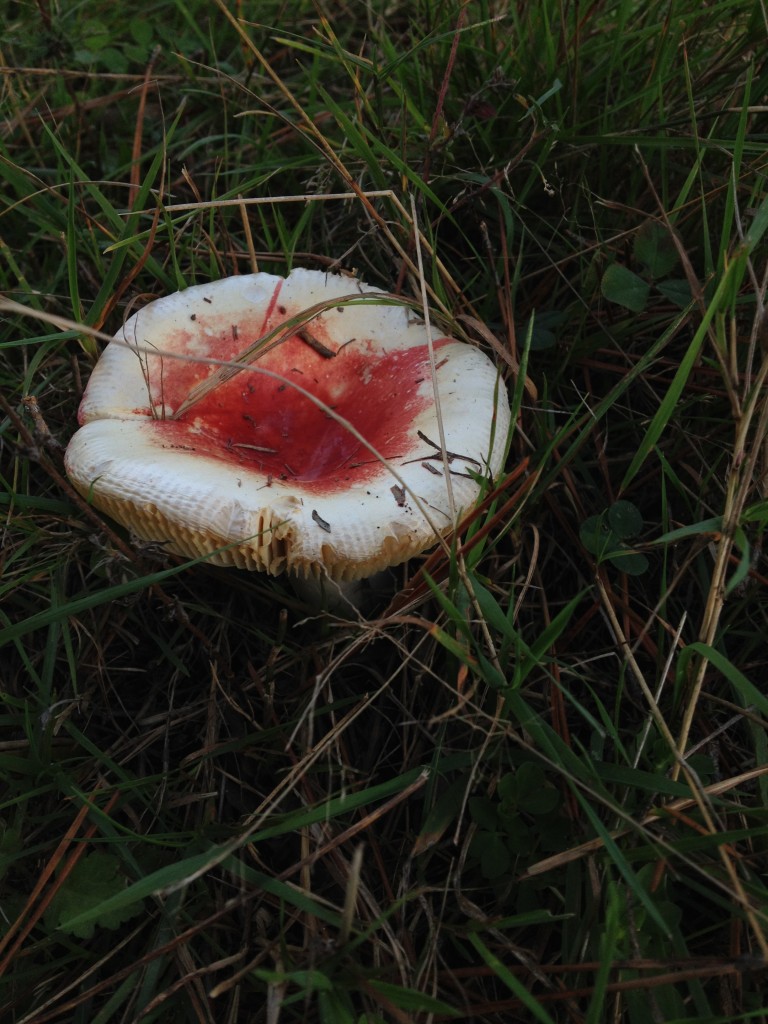 Isn't the color on this fungus pretty? From our study of fungus last autumn, I recognize this one as a scarlet cup of some sort. For now I will just enjoy the image…and make a note on my New Jersey nature journal page reminding me that we saw this beauty.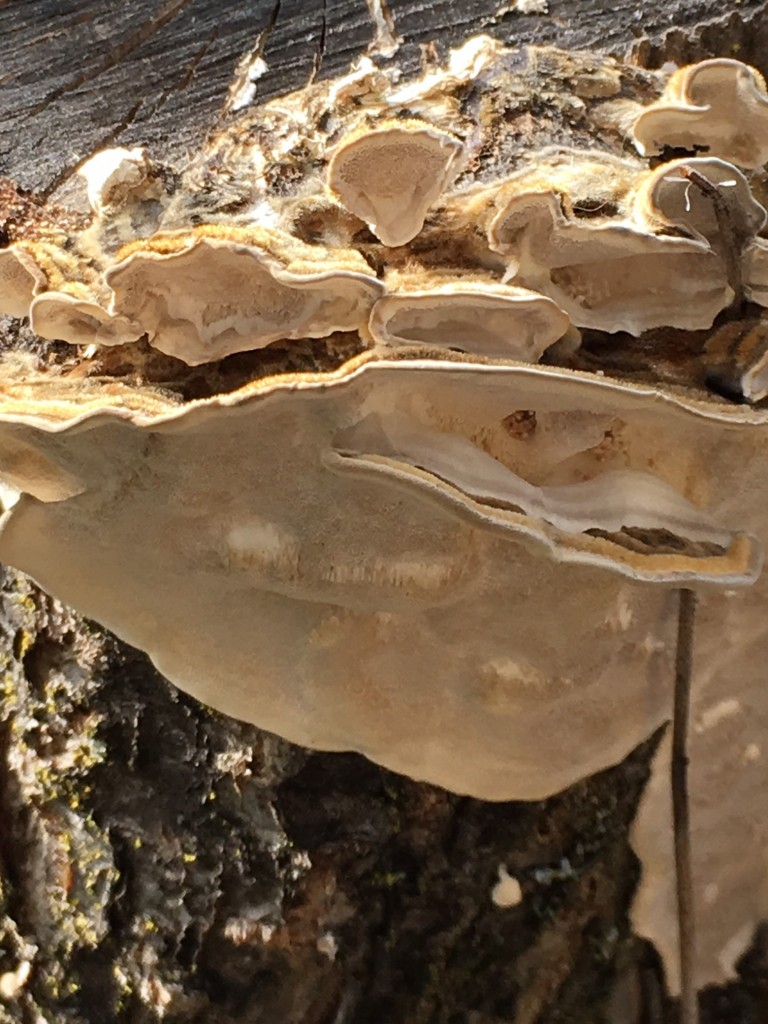 Here is a fungus found a little closer to home, in my backyard. It is growing on the trunk of our plum tree where we cut a limb off last year.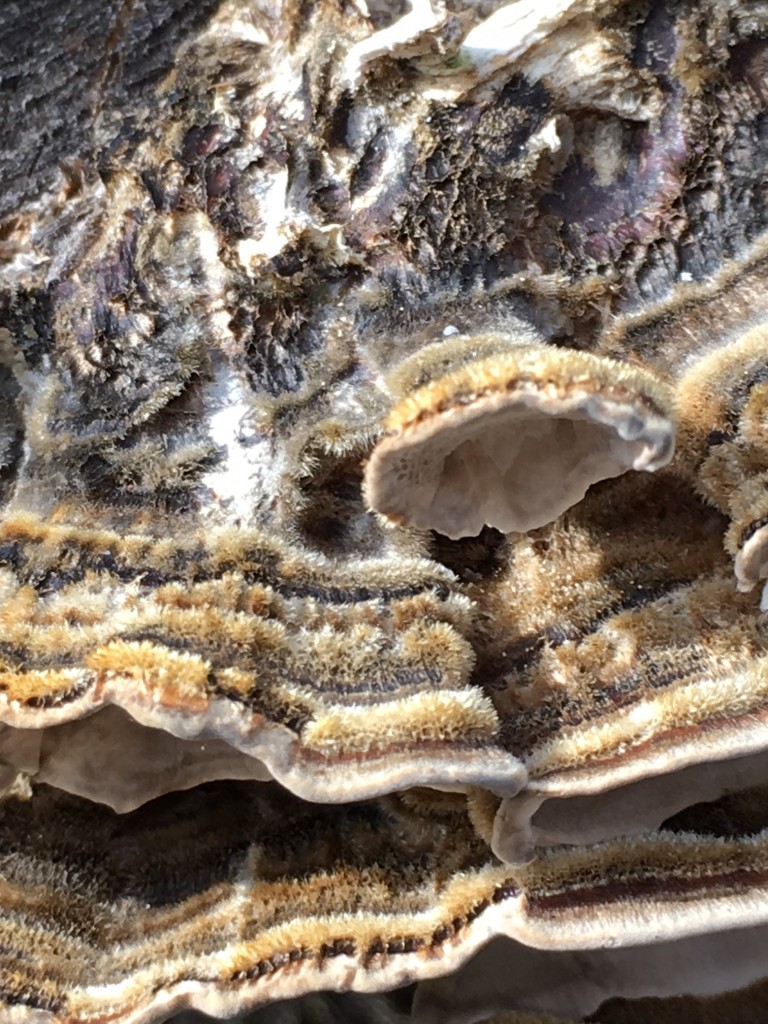 This one is also growing in my backyard on the stump of an old pine tree. I love the layered look of it!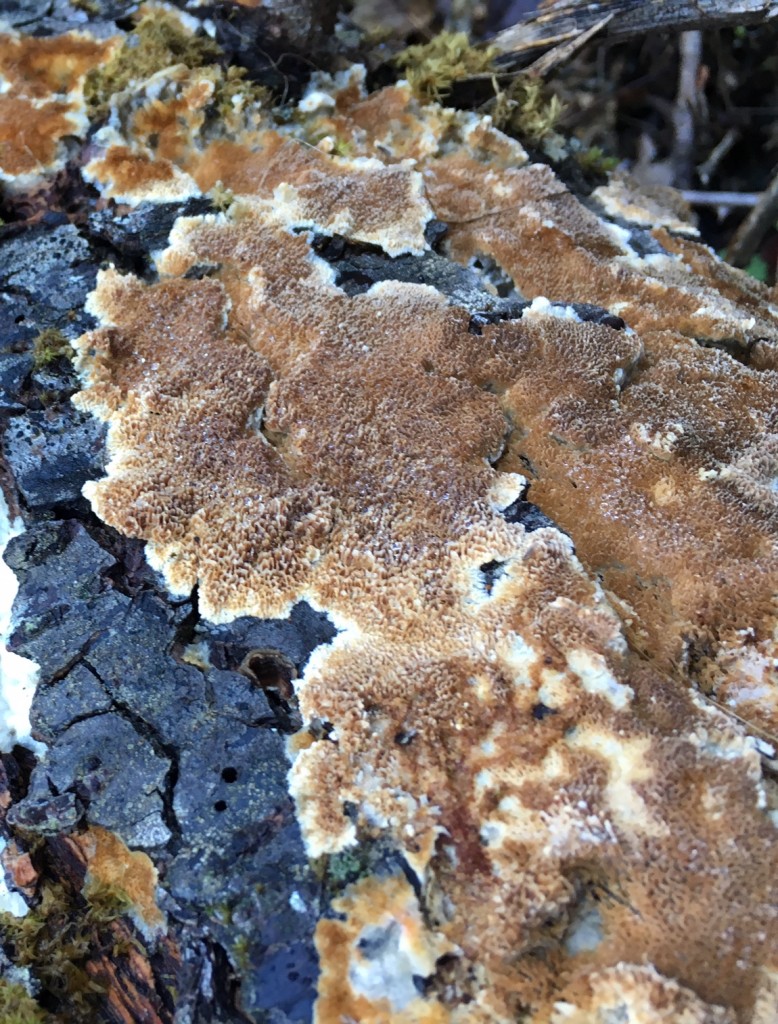 Here is something we saw on a recent local hike. I am not sure if it is a fungi or a lichen…..going to need to do some research.
Don't miss using some of the ideas in the fungi challenge from last week and use some of your outdoor time to complete the Extraordinary in the Ordinary challenge.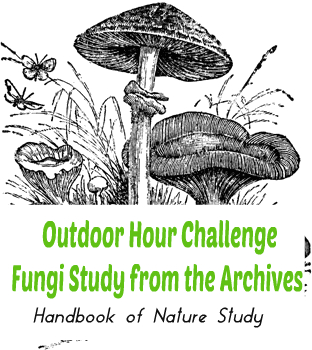 You may also want to use some of the specific challenges found on the Misc/Seasonal Challenges tab at the top of the website.