I don't know about you but I'm so ready for a fresh start this month. December has been a busy month and the only formal nature study lesson I completed was the first day of winter activity. We took a very long walk in the woods even with snowy trails and it reminded me that I need to be more intentional about getting outside every week with a focus. (You can read my entry on Focus and Consistency from the archives for a little inspiration if you need it.)
So, making a fresh start in January will be easier with a little pre-planning. If you're a member, you have a schedule and a planning page in your printables library. For everyone else, the January plan is printed below. We'll mostly be working in the Winter Nature Study Continues ebook over the next couple of months.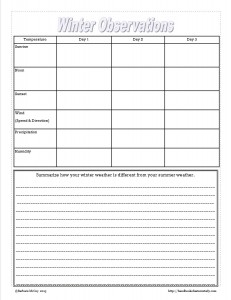 01/01/21 Winter Fun – Weather Study – 2 printables from the Member's Library
01/08/21 Cattle and Deer Nature Study – Winter Nature Study Continues ebook
01/15/21 Feldspar Rock Nature Study – Winter Nature Study Continues ebook
01/22/21 Orion Constellation Study – Winter Nature Study Continues ebook
01/29/21 Crystals Nature Study – Winter Nature Study Continues ebook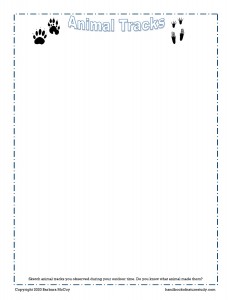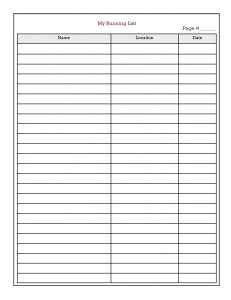 New Printables for Members
Animal Tracks Notebook Page: This time of the year is a fantastic time to get outdoors to look for animal tracks. On a recent hike we spotted some large elk tracks in the snow and mud. We frequently have squirrel tracks, goose tracks, raccoon tracks, and dog tracks around our yard. Have you spotted some signs of animals in your neighborhood? Use this notebook page to make a sketch of the track. Older students may wish to try to make them actual size and then use a field guide to identify which animal made the tracks.
Running List Notebook Page: We've often used the simple practice of list making to keep a record of our nature observations. This set of pages gives you a variety of styles to choose from to make lists of a particular subject like birds, trees, butterflies, etc. Or you can use a running list notebook page to record things you observe in a particular place. We often would make lists while on vacation. See the samples below.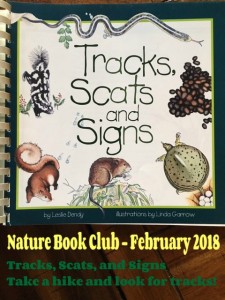 You may be interested in viewing this post from my archives: Winter Mammal Study- Tracks, Scat, and Signs. This thorough post will give you plenty of ideas for using the Animal Tracks notebook page with your family.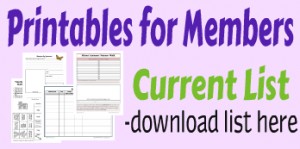 Click the graphic above to view the complete list of printables available as part of an Ultimate Naturalist Library membership.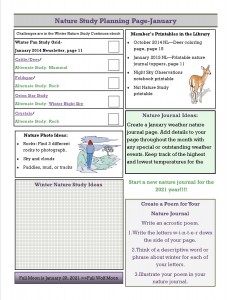 Members also have access to the Nature Planner pages in their library. Print out this month's page and use it to stimulate your weekly nature study time.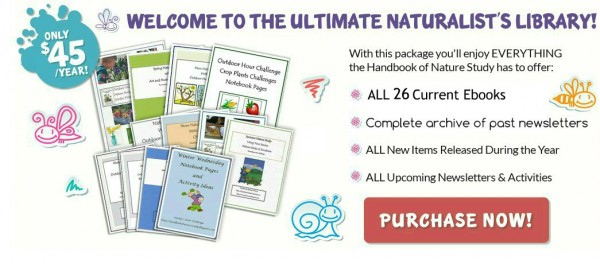 If you'd like to have access to the member's printables and the newsletter archive, I invite you to join with an Ultimate Naturalist Library membership. Your membership will be valid for one year.
You can use the discount code NATURE5 to receive $5 off your Ultimate Naturalist Library membership.