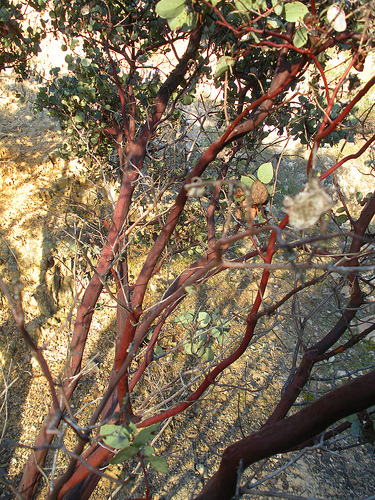 We decided that we wanted to do a nature journal entry for the manzanita that grows alongside the walking trail. We did a little research and found that there are 106 species of manzanita in the world. I found a page that shows manzanita for Northern California with beautiful photos and descriptions.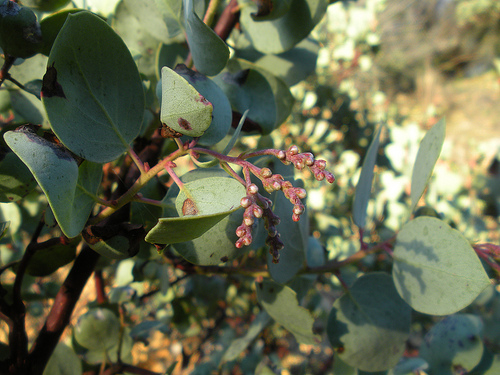 It will soon be blooming and the buds are all starting to form. I read in my field guide that it is one of the earliest blooming plants in our area. The flowers are a pretty shape and after they start blooming I will make another journal entry to record those. This time I drew the leaf and a very stylized version of the whole plant.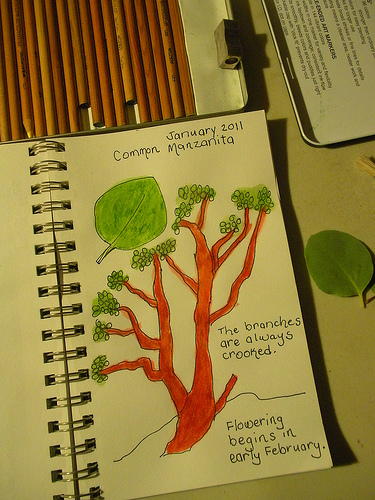 I couldn't get the color of the bark just right….in real life they are such a smooth dark red color.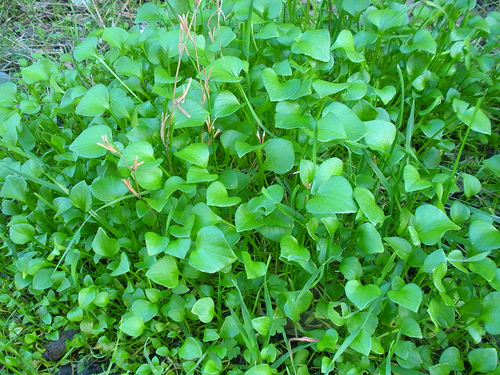 We need to record this plant as well…miner's lettuce. The official name is Claytonia perfoliata but the nickname comes from the Gold Rush days when the gold miner's would eat this plant to get their vitamin C. It is a great plant that makes a great addition to a salad.
During the winter season the nature study subjects are smaller in number so we thought we should take advantage of the opportunities that we do have to put something new in our journals.
Here is fun short video on Miner's Lettuce...how to identify and harvest.