May 2018 Nature Planning Page – Print Your Copy Here!
This month we are beginning with a new series of Outdoor Hour Challenges from the Summer Nature Study ebook. These challenges incorporate using your senses alongside observing nature in your neighborhood. All children should develop the ability to use all their senses when making careful observations. Focusing on these skills during nature study is a natural way to take their learning to a new level in a fun way.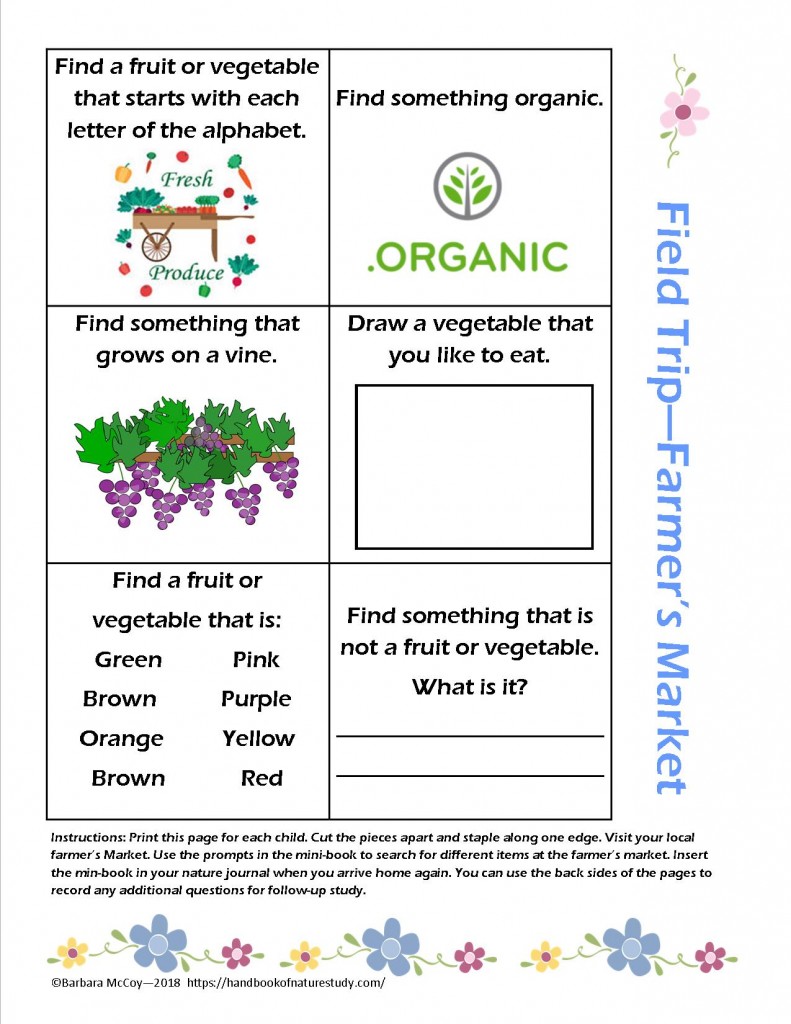 New May Printable: This month there's a fun new printable Farmers Market activity in the Members Library. Look for it in the "garden" section of your membership!
Please note there are additional nature study ideas listed on the planning page for you to use if you have access to the newsletter library. (Right now use the discount code OHC10 for $5 off any membership here on the Handbook of Nature Study.)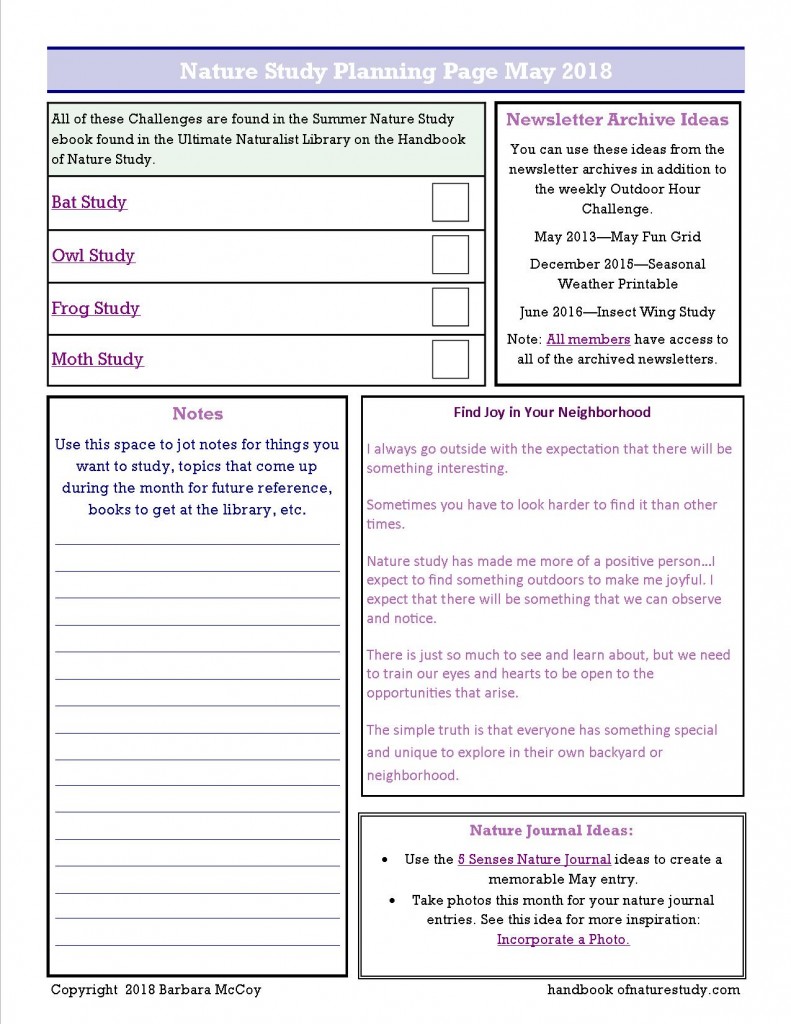 Download your copy here: May 2018 Planning Page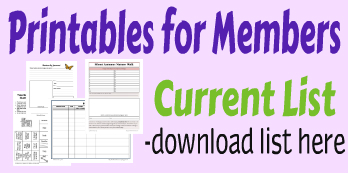 Members have access to lots of great printables including this month's Farmers Market Scavenger Hunt printable.
Print a complete list by clicking the button above.