Weekly Nature Journal Project
August 2017
Every day this week I have felt more and more like summer is coming to an end. The days are shorter, the nights are chilly, and the landscape is turning a golden brown as the grasses dry up in the sun. We have had lots of smoky days from wildfires in our area which make the light different and the view not as pretty.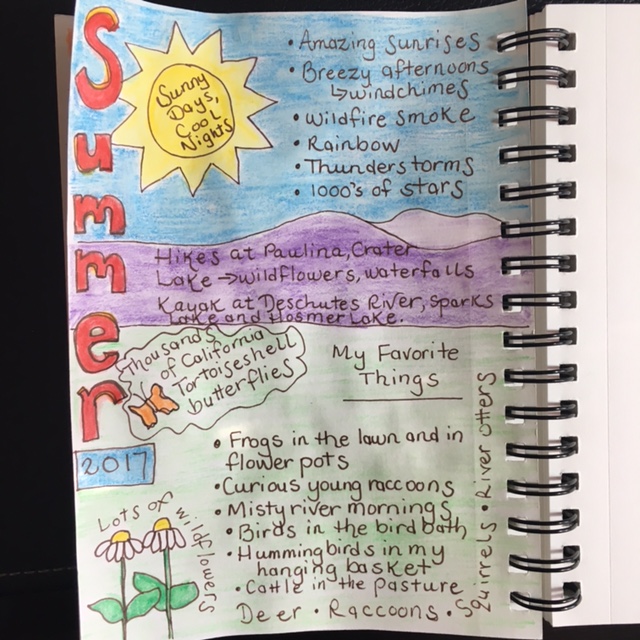 I created a page at the beginning of August to document a few of my summer observations and a few favorite things. I used watercolor pencils to create the background and then a ZIG pen to do my journaling. I like the way it turned out!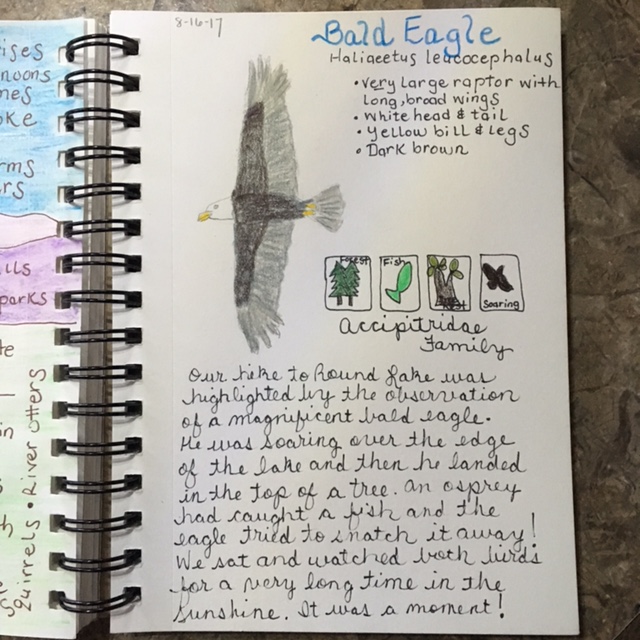 During our trip to California, we fit in a hike up on the Tahoe Rim Trail. We made it to Round Lake and sat by the water's edge for a long time watching the clouds and birds. There was some drama as an osprey caught a fish and then an eagle tried to take it away! Then, the eagle flew right over our heads so we got a very close view of him…what a magnificent bird he was!
The newsletter this month featured some ideas for mammal study and I took that idea and created a mammal page for my nature journal. I featured some of our smaller mammals that I have seen this summer in our area. Can you believe we saw a badger?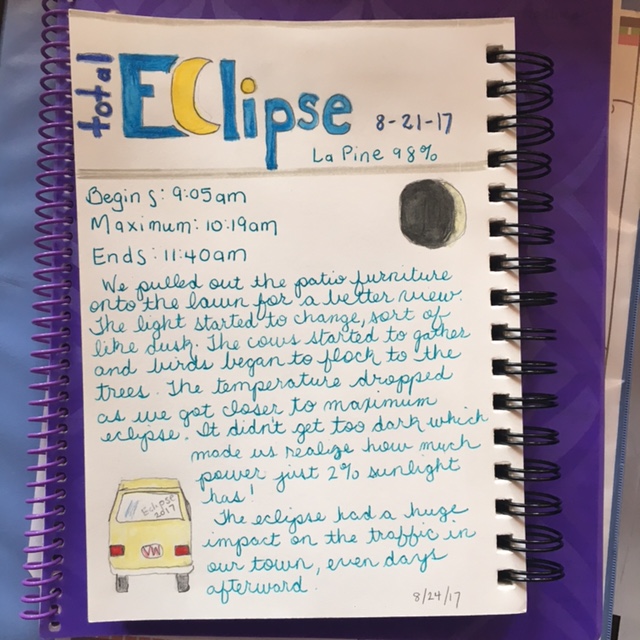 Of course, I had to document the total eclipse that occurred here in Oregon. We were at 98% totality so it was a dramatic experience as we sat in our own backyard. Our town has been full of visitors and people passing through even since the eclipse so I added a little mention of that part of the impact on us locally.
Hopefully you have been adding to your journal this month. Don't forget to keep your pages simple and create something that fits your style and experience. You will never regret taking the time to document your nature adventures.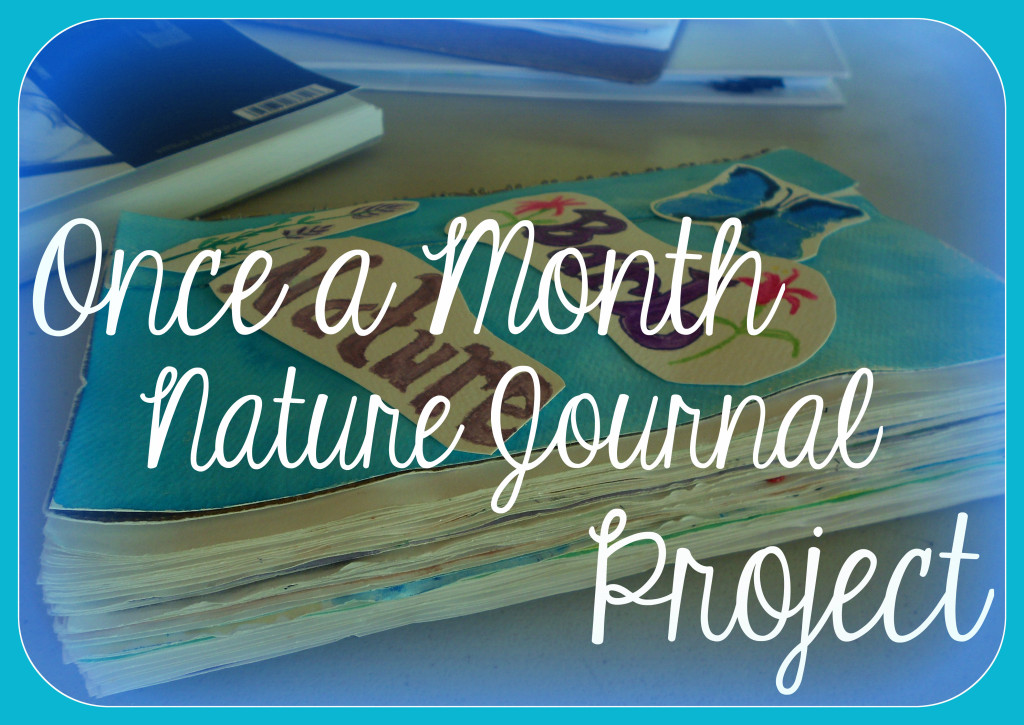 Some of the page ideas this month can be found on my Once a Month Nature Journal Project Pinterest Board. Pop over and get some inspiration!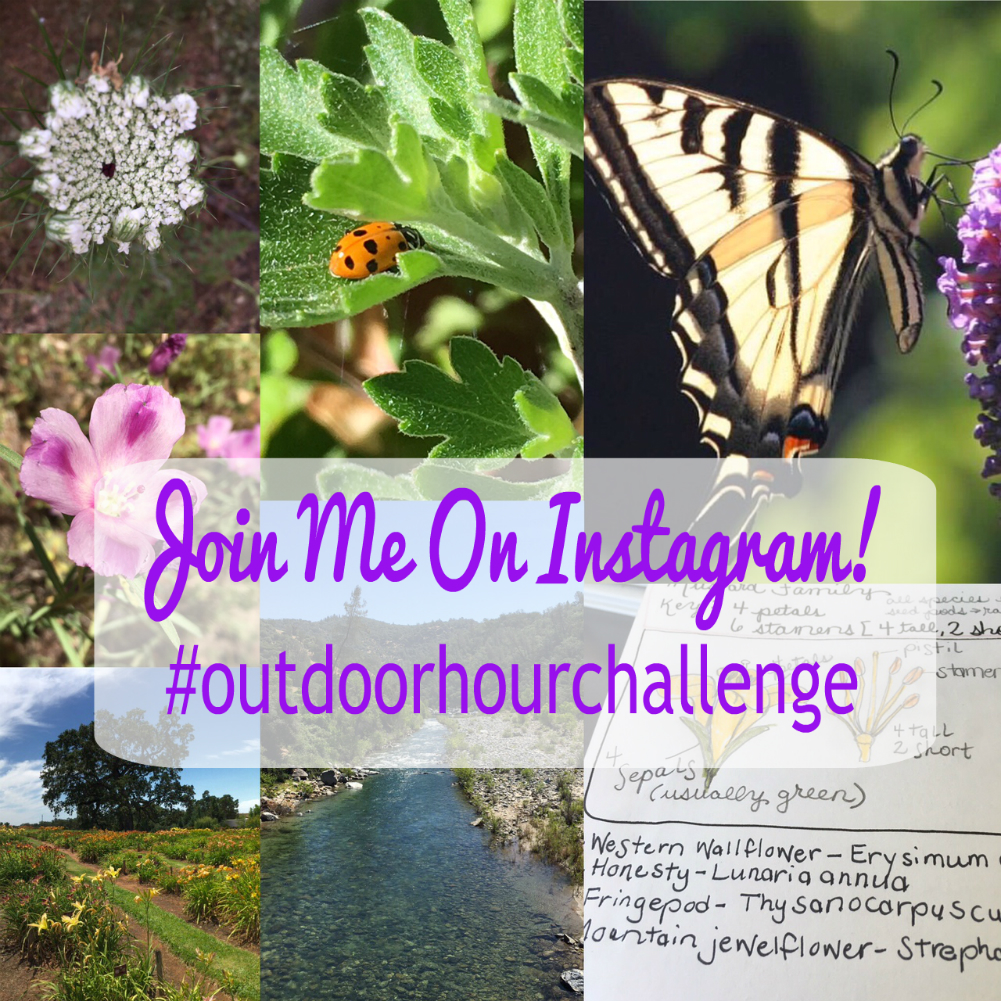 Don't forget that I am sharing a nature journal page each week on my Instagram account if you want to see the pages as they unfold. Follow me here: Instagram – outdoorhourchallenge. And, if you want to create a page and share it on your Instagram for me to see, use the hashtag #OHCnaturejournal
Please note that I am an affiliate for NotebookingPages.com. I have used these pages with my own family over many years. They are truly a simple way to get those nature journal pages done!
Save