Summer Weather 2017
Observations from our new place in Central Oregon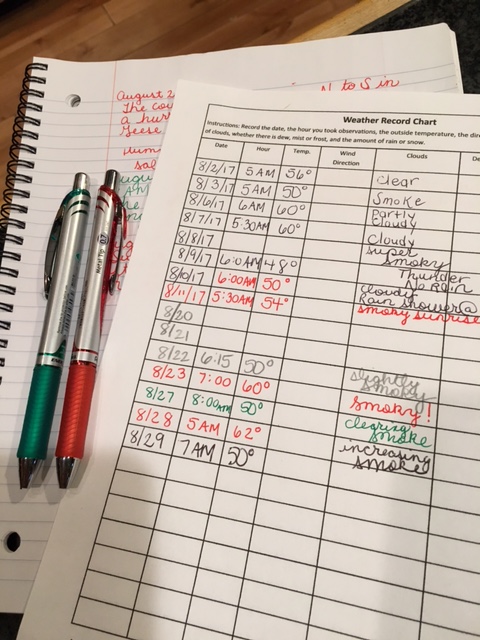 I had every intention of keeping thorough weather records for the month of August. I printed out my weather chart and kept it right on the kitchen counter next to my nature notebook. My usual routine is to get up each morning and make a few notes in the notebook about any nature observation of interest. I note any animal activity, keep a list of the birds I see, and any general thoughts about the changing landscape. It makes me happy to look back over the notes and then many times I create a formal nature journal page based on those notes.
It became clear from the beginning of August that my weather chart was not a good fit for what I wanted to keep track of here in Oregon.  The column headings and spaces were too confining. I started to envision a new chart in my mind. I am working on creating it now and soon it will be found in the Member's Library…probably the first week in September.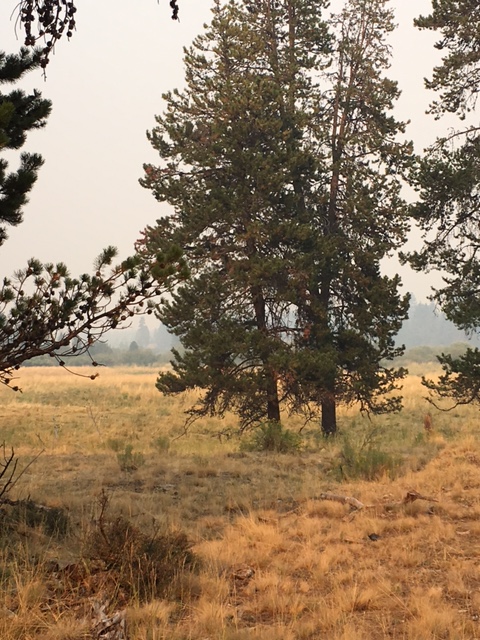 In the meantime, August was not a big weather month and the skies were mostly filled with smoke from the wildfires burning locally and all the way from British Columbia! There were a few slightly less smoky days but we rarely saw Mt. Bachelor or Paulina Peak.
The last week of August was the week of the hottest daytime temperatures but there developed a pattern of cooling off in the evenings and the nights were actually quite chilly. If I fell asleep with my bedroom window open, I would wake up super cold!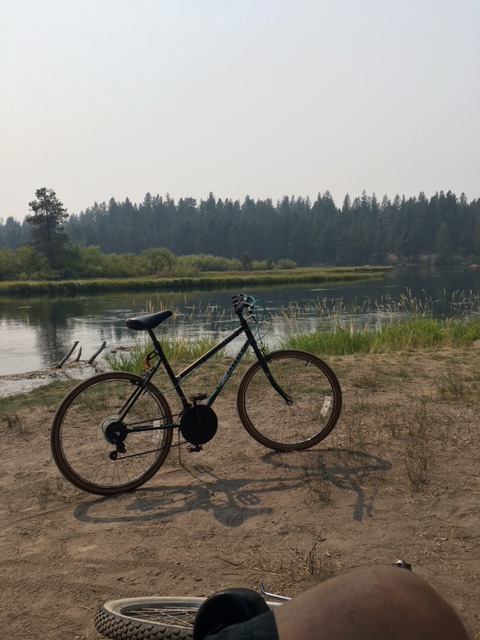 There was no measurable rain this month but there were several afternoons with thunder in the distance.  We know that the lightning started several fires. Everything is so dry here in the summer!
I'm going to try to do better keeping records in the month of September. I am told by locals here that we go straight to winter once summer has faded early next month. Autumn is not my favorite season so I don't think I'll miss it much, although I've been thinking about "autumny" things like pumpkin spice lattes and wearing sweaters or flannel. With the aspens in our neighborhood, I'm thinking we may get some autumn color. Perhaps we will take a drive up over the Cascades to see some maples and visit the Willamette Valley during the next few months.
If your children learn to weather watch, they will begin to see your weather patterns, knowing what the signs of autumn are in your location. Such knowledge is valuable and a skill that many people are lacking in the modern world.
Become a weather watcher! You can find many weather related Outdoor Hour Challenges under the Misc/Seasonal  tab at the top of the website.
Save
Save