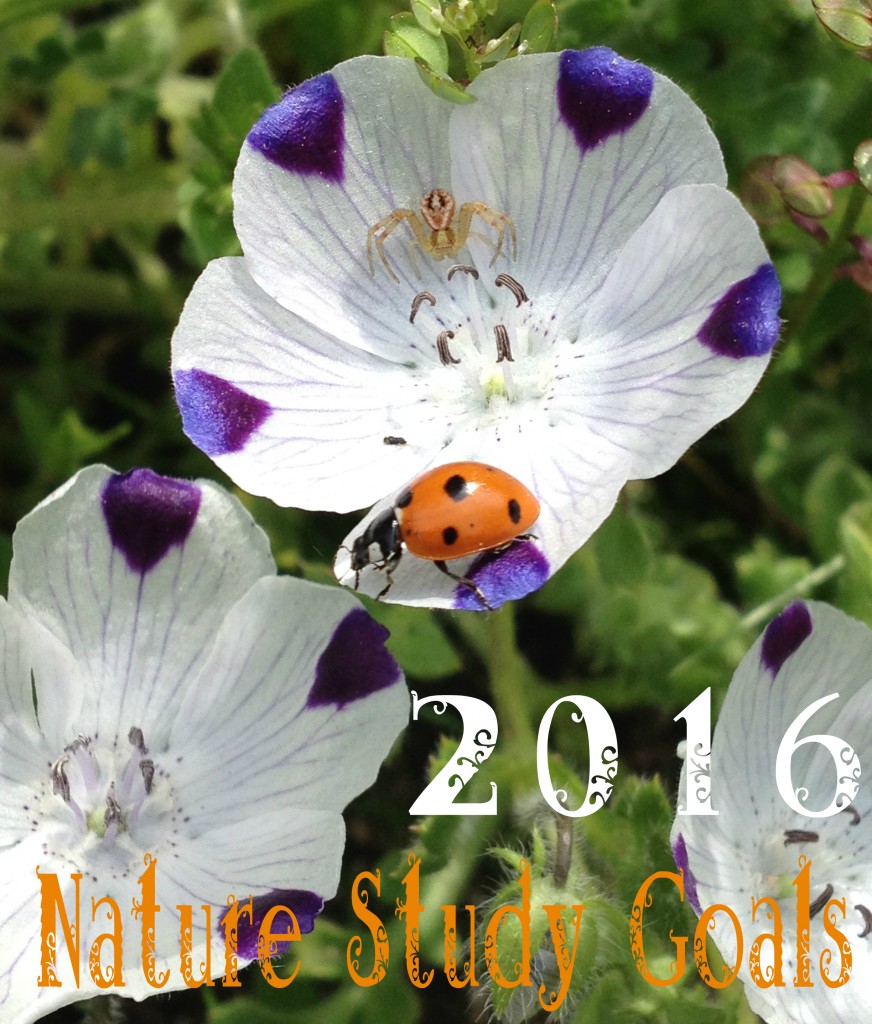 Nature Study Goals 2016- Updated for the first quarter!

Complete 2 out of 4 Outdoor Hour Challenges each month posted on Fridays. I think this is ambitious goal. I will be including our experiences in my monthly nature study recap posts. Our January entries: Starling Bird Study and our Pines and Cones study was included in my Outdoor Mom's Journal for January. Our February entry: Weeds and Seeds. March entry: Fungi Photos
Research and learn about four birds. Learn the call, field marks, and create a nature journal.

I completed a nature notebook page for the white-breasted nuthatch. One down, three to go!

Focus on learning my local wildflowers. Create some sort of record of each flower. I have not decided what form this record will look like but once I get started I am hoping it will come together.

I started a list in the front of my nature journal with date, location, and flower name.

Take Yosemite photos from the Yosemite photography book- Since this was a fail last year, I am going to aim to take three photos during each trip in 2016.

I took photos during our January trip!

Visit a new national park. (You can see a list of my national parks entries below.) We are thinking Bryce Canyon, Olympic, or Rocky Mountain depending on which way we head out from California. 

We visited Cabrillo National Monument in February! Look for an entry next month.

Visit two new state parks.

We camped at San Clemente Beach State Park in February.

Identify three rocks from my original challenge. This has been more difficult to accomplish than originally anticipated but with a more concentrated effort I think we can really make this happen.

Nothing accomplished for this goal yet.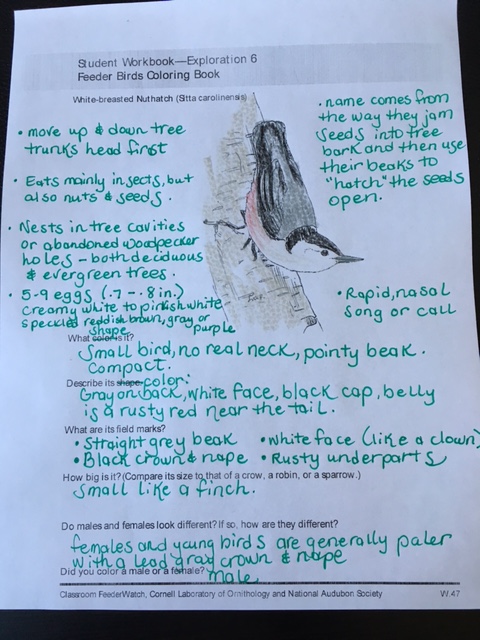 Looks like I accomplished quite a bit this quarter and I am determined to keep it up during the second quarter. It looks like I need to do a better job of working to completion my Outdoor Hour Challenges. Many times I do the outside work but then either don't follow up with a nature journal or a blog entry. Time just slips away and I need to be better about following through so you can see how I enjoyed each challenge.