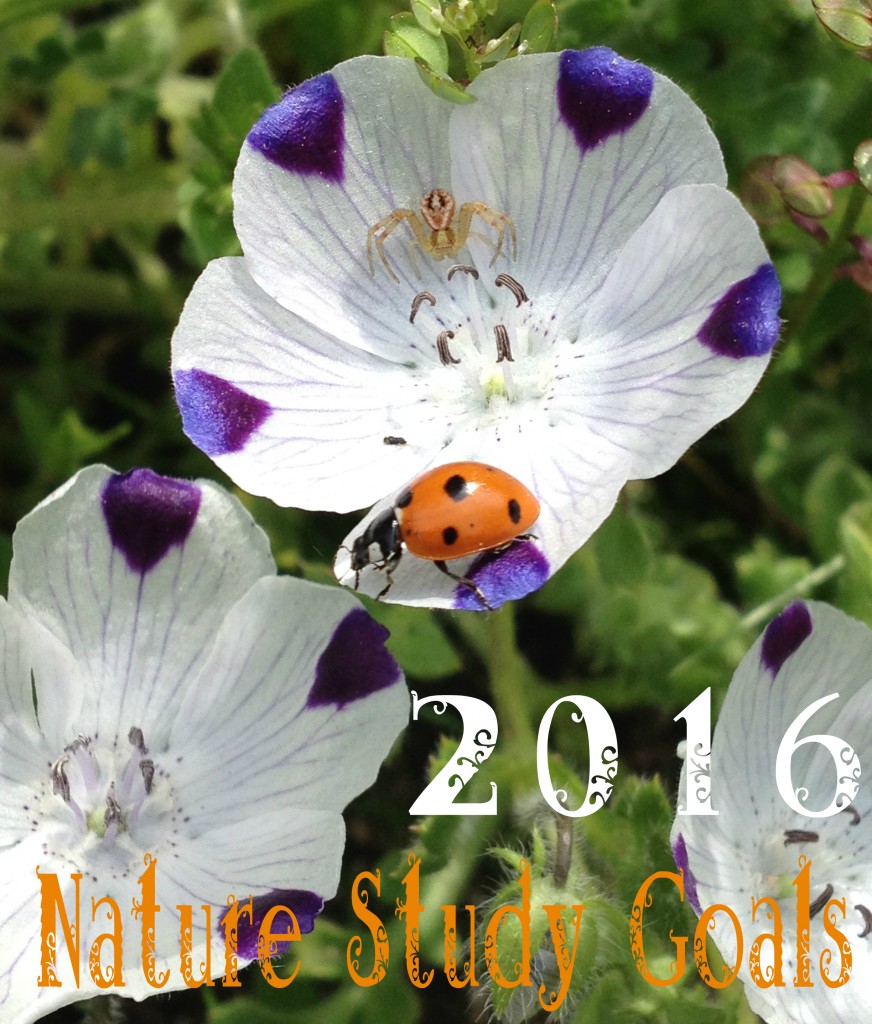 Nature Study Goals 2016- End of the Year Update

1. Complete 2 out of 4 Outdoor Hour Challenges each month posted on Fridays.
I did fairly well for the first part of the year but then tapered off drastically at the end of the year. I know consistency is really the key to nature study so I will be putting this on my goal list again next year.

This made me a little sad. I haven't been as diligent in posting about our nature experiences as I would like to as the self-appointed leader of this Outdoor Hour Challenge project. The problem isn't with getting outside or the actual completing of the challenges because I rarely miss out on that part of this goal. But, I do fall down a bit on the recording of the experiences here on my blog. Earlier this week I went through and created some nature journal pages for October, November, and December and I will be sharing those here on the blog.

2. Research and learn about four birds. Learn the call, field marks, and create a nature journal.
Completed!
Osprey
Great Blue Heron
California Towhee
Oak Titmouse
3. Focus on learning my local wildflowers. Create some sort of record of each flower.
Success!
I shared how I started a record of wildflowers observed in a separate notebook starting back in the first quarter. I was able to keep this going all year! I found this method of recording both local wildflowers and flowers I saw during our travels to be efficient and satisfying. I am going to start another notebook in 2017!
4. Take Yosemite photos from the Yosemite photography book– We didn't take any Yosemite trips in the last quarter of the year.  As a year-long project, I enjoyed taking the time to find out more about the beautiful national park that is so dear to my heart. I think we accomplished enough towards this goal during 2016 that I can call it a success.
5. Visit a new national park.
Accomplished!
Devil's Postpile National Monument
6. Visit two new state parks.
California State Parks: San Clemente State Park, South Yuba River State Park.
Oregon State Parks: La Pine State Park, Silver Falls State Park, South Beach State Park, Jessie Honeyman State Park. We also went to Cape Perpetua, Hecata Head, Cape Foulweather, and Yaquina Head.
7. Identify three rocks from my original challenge.
I was able to observe, study, and then journal about one rock this year, basalt.
8. Read 10 nature related book!
I finished 7 books and their reviews as part of this nature goal. I am in the middle of reading/using the eighth book, Laws Guide to Nature Drawing. Look for a review soon!
How did your nature goals play out this year?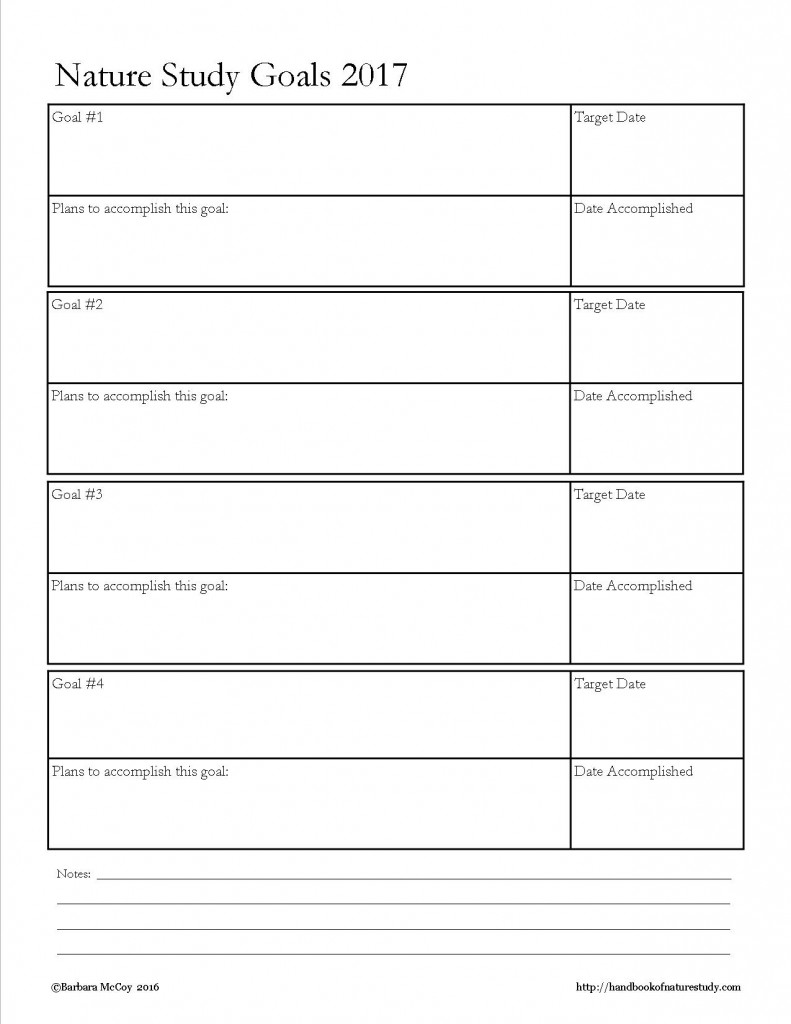 Free Nature Goal Planning Notebook Page

Free Nature Book Project planning notebook page.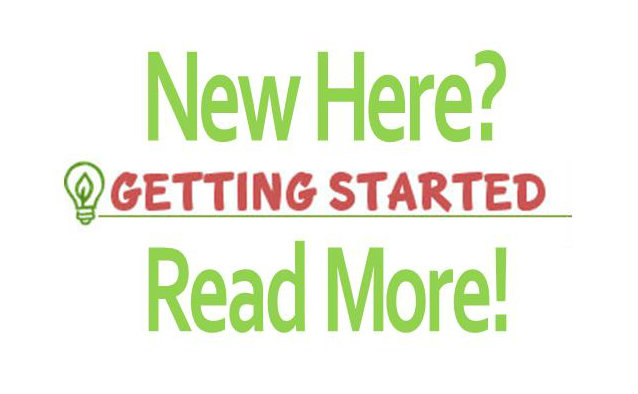 Need help getting started with your nature study using the Handbook of Nature Study? Check out the fresh "Getting Started" page here on the website!
Save
Save