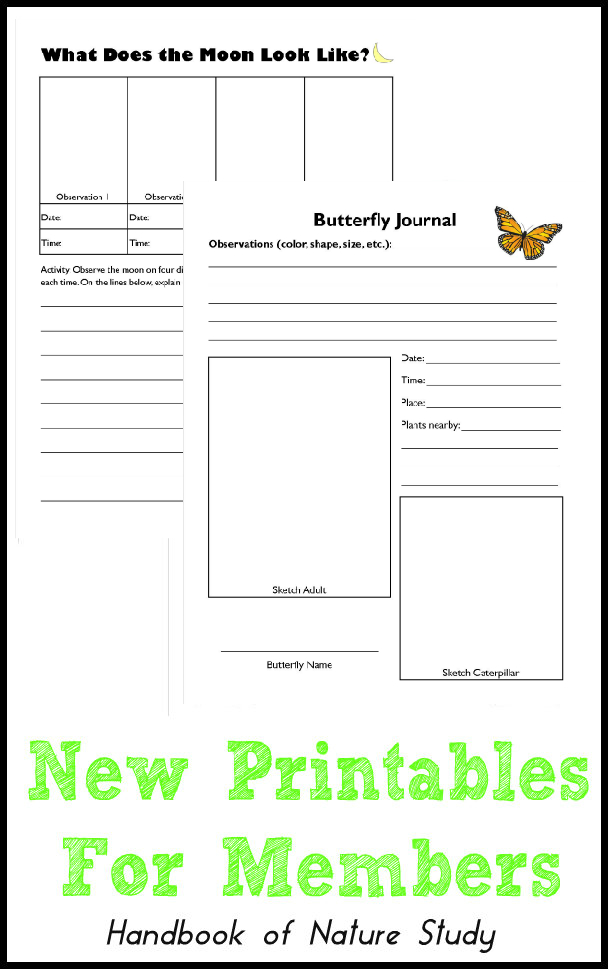 I hope you can make use of these two new printables that we created for some summer time nature study.
What Does the Moon Look Like? – Make observations several times during the month to note the changes in the moon's shape.
Butterfly Journal – Use this notebook page to document a butterfly sighting from your outdoor time.
These new printables are free if you are a member of the Ultimate Naturalist or Journey level memberships. You need to log into your account and then check the "Other Releases" section for brand new printables to enjoy along with the Outdoor Hour Challenges in 2015.
Enjoy!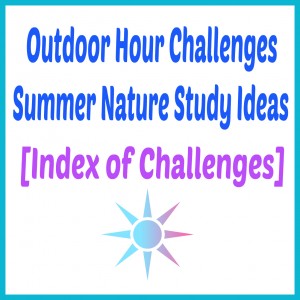 Please note that I am in the process of updating and indexing the tabs found at the top of the website. Take a look at the Summer tab and the Garden tab to see how I have added more challenges, alphabatized the topics, and tried to include more links for you to try with your family! I will be working on these tabs over the next few weeks so that finding a particular challenge will be easier to find both here on the blog but also in the ebooks.