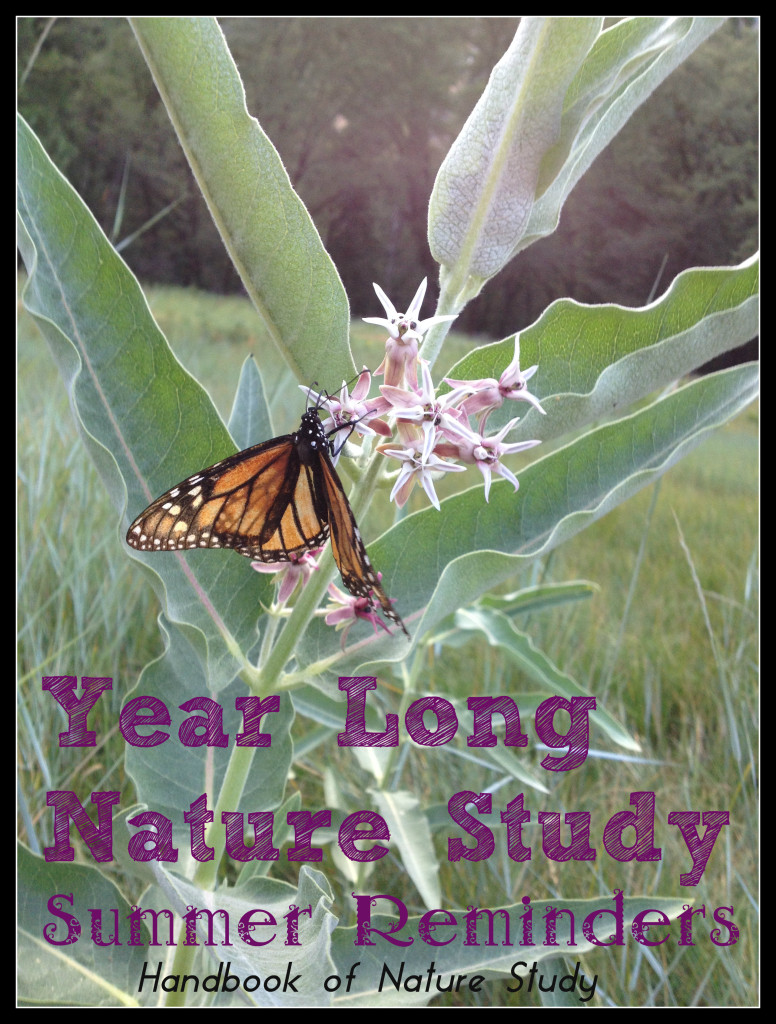 Seasonal Topics – Summer Reminders
It is that time of year again! Time to plan a few seasonal observations….and get outdoors with your family! I make it easy with the printable notebook pages that go along with these year long nature study ideas. Pick one and get started or take a few minutes to make the summer observations happen before we run out of summer.
If you have a continuing year-long nature study project, don't forget to put it on your calendar or you may forget to make your autumn observations.
Enjoy your summer activities and share your comments or links in this post and I will come over and check it out.