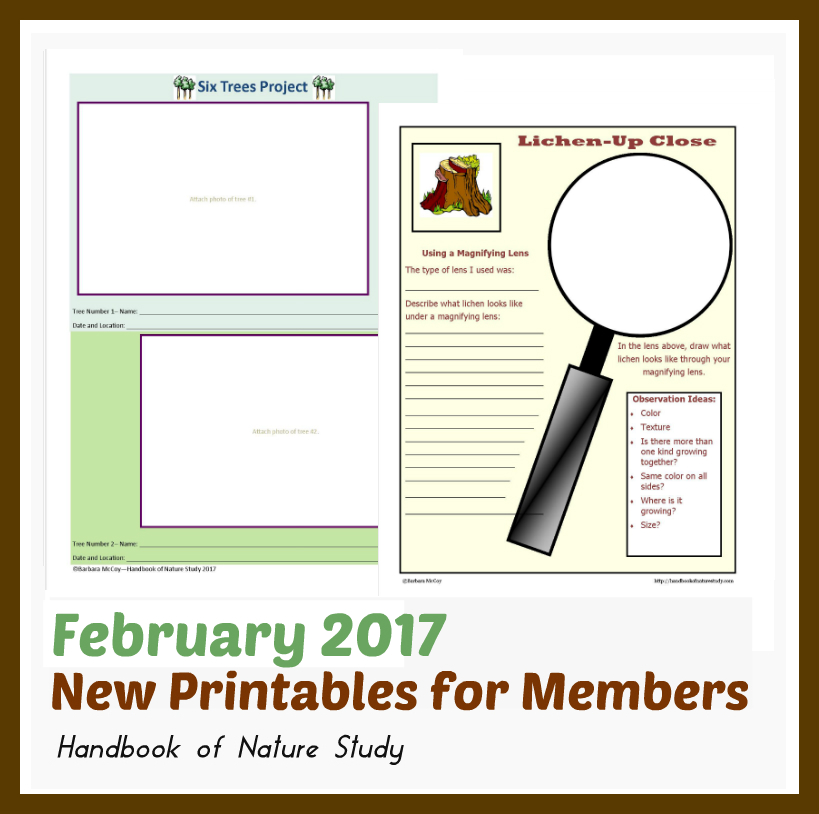 New this month in the Member's Library!
1. Lichen Up Close Notebook Page printable: Use this page along with your tree bark study to get more detailed in your observations of lichen.
2. Six Trees Project: One of the activities suggested in the February 2017 newsletter is to identify six trees in your neighborhood. Use these journal pages to add photos of your trees to your nature journal.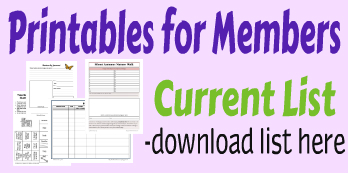 Please note that Ultimate Naturalist and Journey level members have access to members only printables each month in addition to the newsletter printables. You will need to log into your account and then go to the "Other Releases" section. You can download a complete list of printables available to members here:
Handbook of Nature Study Members Only Printables List February 2017