Now available in the Ultimate and Journey level memberships:
1. Snow Plant Nature Study Notebook Page– This time of year you may find yourself walking along your favorite trail and spot some snow plant. If you do a little research ahead of time, you will be armed with a few facts and things to look for when you see a snow plant in person.
2. Vernal Pool Notebook Page – Spring is vernal pool time in our area. Look up the definition of a vernal pool and then make plans to go out to discover one in your area.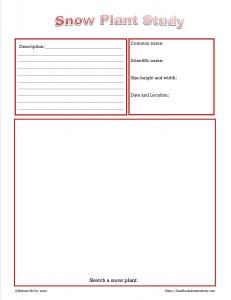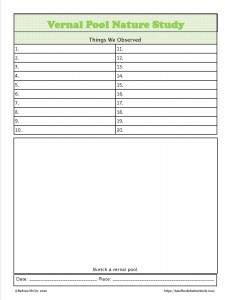 (See the end of this post for more information on how you can become a member.)
Note: If you have any subjects you would like me to create nature notebook pages for, please let me know in a comment here on the blog or in an email: harmonyfinearts@yahoo.com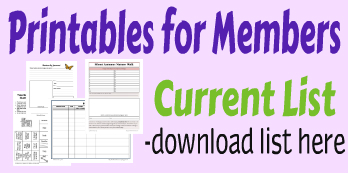 Print a complete list of printables available in the Ultimate and Journey level memberships by clicking the button above.

Use the discount code
NATURE5

for $5 off an Ultimate Naturalist Library membership!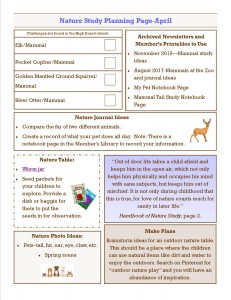 Members also have access to the Nature Planner pages in their library. Print out this month's page and use it to stimulate your weekly nature study time.